The Best Psychiatrist in San Diego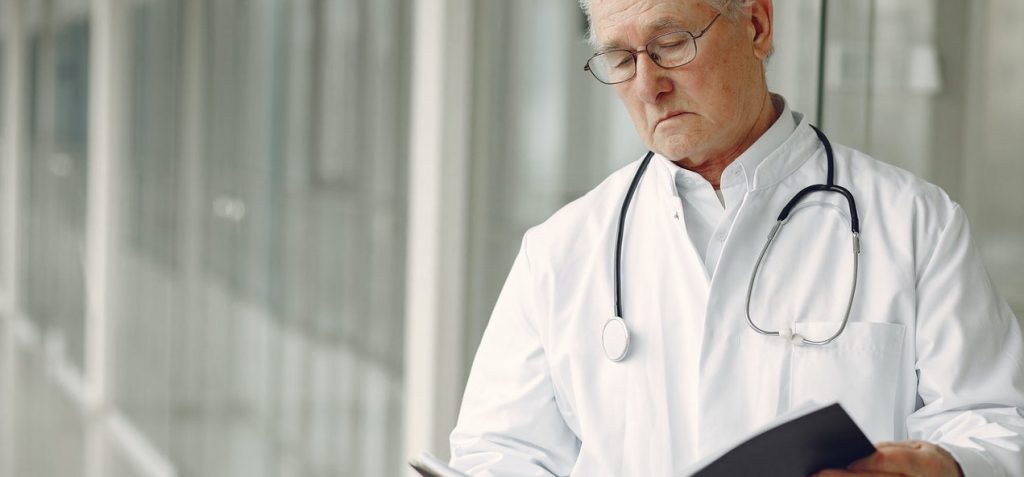 There is no question that life can be challenging.  Work, bills, family, and relationship issues – these and other complications can pile up, often taking a toll on our mental health.  Sometimes the pressures of everyday life can be too much to handle for anybody. And people who suffer from mental illness may become especially overwhelmed while trying to cope in today's hustle-bustle world. That's when it's time to seek the help of qualified psychiatrists San Diego proudly provides. Thankfully, this area in SoCal offers a plethora of top-notch professionals providing a range of services to treat mental health issues so you can live your life to the fullest. 
Who Offers the Best Psychiatric Care in San Diego
When it comes to psychiatrists, San Diego showcases some of the very brightest in the nation. Whether you are a resident here or just visiting, you're bound to find a psychiatrist San Diego recommends for quality service. Furthermore, this area features a premier panel of mental health experts offering help in a wide variety of specialties. Read on for detailed information about the best psychiatrist in San Diego so you can stay healthy and happy in sunny SoCal.
North County Coastal Psychiatrists
Locals and tourists alike know all about the legendary North County Coastal surfing scene and vibrant beachy vibes. In addition to its charming shops and fabulous fooderies, this area is also the home to some of the most exemplary psychiatrists San Diego has to offer.
Pacific Psych Centers
Founded in 2015 by a professional husband and wife team, Drs. Jake and Jessica Hollingsworth offer interventional psychiatry and counseling for patients between 18 – 64 years of age. They specialize in treating depression, anxiety, PTSD, ADHD, insomnia, and other mood disorders. They are unique in that they have an anesthesiologist on staff in addition to certified psychiatrists. This enables Pacific Psych Center to offer a range of mental health treatment options such as IV and IM ketamine therapy for detoxification as well as traditional therapy and counseling.
Located in a beautiful medical building in scenic downtown Del Mar, Pacific Psych Center offers a quiet and inviting setting for its patients. While their offices are worthy of an in-office visit, they do offer telemedicine sessions if you prefer psychotherapy outside of the office.
Address: 317 14th St., Suite A, Del Mar, CA 92014
Phone: (858) 261-4622
Hours: Mon – Fri 9 a.m. – 5 p.m.
Sat: 9 a.m. – 2 p.m.
Closed Sundays
Crownview Medical Group
Committed to treating the "whole person," Crownview Medical Group offers a diverse range of outpatient and inpatient programs for anxiety, depression, addiction, and mood disorders. They happily welcome patients of all ages from kids to seniors. Their staff of psychiatrists offers an array of mental health services including psychiatric treatment for schizophrenia, PTSD, OCD, ADHD, memory loss, and autism. They also provide unique expertise in forensic psychiatry as well as neuro-psychiatric testing. With its large staff of psychiatric nurse practitioners, psychologists, and certified psychiatrists, San Diego recognizes Crownview as a crowning establishment for mental health care.
Crownview is located on the corner of Jefferson and Grand Ave in charming, coastal Carlsbad. Their offices are nestled among expansive, tranquil shade trees in a quaint, cozy cottage that renders a comforting effect. Crownview provides a relaxing, calming environment for its patients and is a welcoming place for those seeking mental healing.
Address: 2892 Jefferson St., Carlsbad, CA 92008
Phone: (619) 349-1635
Hours: Mon – Fri 8 a.m. – 5 p.m.
Closed Saturdays and Sundays
Stephen V. Sobel, MD
As an established psychiatrist, San Diego residents and tourists have been seeking out Dr. Sobel for mental health services since 1986. His private practice treats adults over 18 and specializes in the treatment of depression and anxiety. Dr. Sobel also has extensive experience in treating bipolar disorder and other mental health disorders such as anorexia and bulimia. As a board-certified psychiatrist with a private practice, Dr. Sobel is able to customize treatment programs tailored specifically for his patient's needs.
Located in the Carlsbad Village area, Dr. Sobel's offices are couched in this area's many diverse offerings such as delightful antique shops, boutiques, and peaceful beachside cafés. Known as the "Village by the Sea," Carlsbad Villages are a perfect place to enjoy a little rest and relaxation before or after a session with Dr. Sobel.
Address: 1207 Carlsbad Village Dr., Ste. R, Carlsbad, CA 92008
Phone: (760) 434-2603
Hours: By appointment only. Please call.

North County Inland Psychiatrists
This part of San Diego offers a wealth of delights that can both boost your body and your mental disposition. From biking to the tip of Palomar Mountain or spending the afternoon exploring the Leo Carrillo Ranch Historic Park, the North County Inland region promises vast opportunities for healing with its exquisite natural environment. While this area is stunning with sublime beauty, it also offers stellar psychiatric care. Read on about well-known mental health professionals that can assist you with improving your mood so you can enjoy the gems in this region of San Diego.
Ike Uzowulu, PMHNP
Featured in Psychology Today, Mr. Uzowulu is a board-certified family psychiatric nurse practitioner. He has verified and documented experience in treating a myriad of psychiatric issues such as eating disorders, chronic depression, PTSD, OCD, ADHD, and insomnia. If you're looking for a practitioner who has a hands-on, practical approach to individualized mental care, Mr. Uzowulu may be your solution. This psychiatric professional offers a unique skill set in that he works to tap into root issues and provides strategies for long-term mental healing. He also specializes in mental health screening and assisting clients with bridging treatment with prescription medications.
Mr. Uzowulu is known to be located in the North County Inland area, however, he is currently providing services exclusively online or by phone through Virtual Allied Remote Diagnostic Services. Once contacted, Mr. Uzowulu will be in touch to set up a virtual appointment in which you and he will begin the process of mental healing.
Address: San Diego, CA 92128
Phone: (858) 221-9527
Hours: By appointment only. Please call.
Dr. Jennifer Lowry
Dr. Lowry is a family psychiatrist, San Diego native, and specializes in child and adolescent therapy. She believes in the power of personalized counseling coupled with medicines (if needed) in order to bring harmony to the family unit. Dr. Lowry is a mother herself and claims that her personal experiences are a source of inspiration for helping families understand their dynamics, and is a strong believer in having her client's needs met. Her patients claim she has a calm, soothing nature and is very effective at opening up communications to help family members gain clearer insights into healing conflict and find resolutions. Additionally, Dr. Lowry assists in women's mental health issues, learning disabilities, developmental delays, self-harm issues, anxiety, and depression.
Dr. Lowry's offices are in the stately Cush Plaza, which heralds a crisp, clean environment. There is ample parking, and the surroundings are replete with lovely shopping opportunities as well as brilliant eateries such as the beloved RomBomb Burger and Santorini Island Grill.
Address: Cush Plaza, 10620 Treena St., Ste. 230, San Diego, CA 92131
Phone: (858) 472-4590
Hours: By appointment only. Please call.
Gabriel Rodarte, MD
This is a psychiatrist in San Diego that accepts medical insurance as well as Medicaid and Medicare. After earning his BA from Harvard and obtaining his medical degree at UCSF, Dr. Rodarte began to focus on psychiatry services for people experiencing financial misfortune who need quality mental health care. He is affiliated with the Riverside University Healthcare System and specializes in treating anxiety disorders, substance abuse issues, schizophrenia, and depression.
Dr. Rodarte serves his patients in several different locations in San Diego, and his primary practice is held at the Neighborhood Healthcare facility in Escondido. This is a large facility and can experience high traffic, but there is plenty of parking for your convenience.
Address: 425 N. Date St., Escondido, CA 92025
Phone: (760) 520-8340
Hours: Mon – Fri 8 a.m. – 5 p.m.
Closed Saturdays and Sundays
Central Psychiatrists in San Diego
With its amazing climate, sun-kissed beaches, and world-class entertainment, some might say it's hard to stay depressed while living in or visiting San Diego. However, this stellar city is also a goldmine of preeminent psychiatrists to ensure your disposition stays as sunny as the weather in San Diego.
Dr. Li Liang
Dr. Liang has been in practice for over 10 years and believes superior mental health is the key to a happy, fulfilled life. She is keenly aware that every patient is unique and strives to provide an individualized, comprehensive approach to each of her patients. Her specialties include treatment of eating disorders, women's health issues, panic disorders, substance abuse, PTSD, OCD, and dementia among other conditions. She is bi-lingual, speaking both English and Mandarin Chinese.
Dr. Liang is a board-certified Tricare psychiatrist San Diego recognizes as a forerunner in mental healthcare at the ClearInsight Psychiatry offices conveniently located off of I-15. Her offices are nearby Mira Mesa, Miramar, Scripps Ranch, and Poway. She also provides telepsychiatry, enabling you to access remote sessions should you be unable to physically visit her office.
Address: 9888 Carroll Centre Rd., Ste. 118, San Diego, CA 92126
Phone: (858) 354-1304
Hours: Mon – Fri 9:30 a.m. – 4:30 p.m.
Closed Saturdays and Sundays
Dr. Timothy Veal
In his own words, Dr. Veal says, "The use of medications is a small component of treating psychiatric conditions and I believe psychotherapy along with self-introspection in a nonjudgmental setting can produce the greatest change." He has worked in varied clinical settings including the US Navy and in his own private practice. He claims these experiences enable him to be flexible and open-minded in treating his patients. Dr. Veal specializes in treating substance abuse, eating disorders, PTSD, bipolar disorders and he welcomes the opportunity to treat people suffering from trauma, anxiety, and panic disorders.
Dr. Veal is a psychiatrist in La Jolla, who practices out of the stately Executive Square building between Genesee Avenue and Regents Park Row in La Jolla Square. There is plenty of parking and Dr. Veal's office is close to quaint cafés and restaurants.
Address: 4225 Executive Square, Ste. 600, La Jolla, CA 92037
Phone: (858) 371-7010
Hours: By appointment only. Please call.
Ashlee Bolt, PMHNP
As a board-certified psychiatric nurse practitioner, Ms. Bolt strongly believes in taking an integrative approach with her clients. She employs genetic testing data, psychotherapy, medication management, and lifestyle modification to provide patients full mind-body wellness care. As a commitment to her patient's health and recovery, she provides 50% longer appointment times than the industry standard. Ms. Bolt specializes in treating children, adolescents, and adults. She offers assistance and guidance in areas of eating disorders, self-harming, autism, anxiety, developmental disorders, oppositional defiance, trauma stabilization, and more.
Ms. Bolt is located on Historic Decatur Road in the Liberty Station Office District. Parking is plentiful and provided free of charge. Her offices are a short walk away from Liberty Public Markets where you can indulge in a latte and a pastry while shopping for artisanal arts and crafts before or after your session.
Address: 2305 Historic Decatur Rd., San Diego, CA 92106
Phone: (858) 280-2985
Hours: By appointment only. Please call.
Logan Heights Family Counseling Center
As part of the Family Centers of San Diego, Logan Heights is best known for reasonably priced mental health treatment. They provide psychiatric services to low-income clients and those who are uninsured. Furthermore, patients are encouraged to use their discount prescriptions card for overall, low-cost mental healthcare. With affordable rates and some of the most committed psychiatrists San Diego can offer, Logan Heights is a mental health haven for many San Diegans seeking help and healing. The Center offers psychiatric treatment and counseling to patients of all ages as well as mental health services to families, couples, individuals, and group counseling sessions are available too.
Located within walking distance of Chicano Park and Barrio Logan, The Logan Heights Family Counseling Center offers patients the convenience of shopping, restaurants, and picnics in the park. Public transportation is available to their facilities, and in some cases, free transportation may be possible to patients.
Address: 2204 National Ave., San Diego, CA 92113
Phone: (619) 515-2355
Hours: Mon 8:30 a.m. – 12:30 p.m. and 1:00 p.m. – 5:00 p.m.
Tues – Wed 8:30 a.m. – 12:30 p.m. and 1:00 p.m. – 8:00 p.m.
Thurs – Fri 8:30 a.m. – 12:30 p.m. and 1:00 p.m. – 5:00 p.m.
Sat 8:30 a.m. – 12:00 p.m. and 1:00 p.m. – 5:00 p.m.
Closed Sundays
East County Psychiatrists
East county is beloved for its clear skies, rich wildlife, rolling hills, majestic mountains, and jaw-dropping scenery. Residents and tourists alike have been savoring this region for all of its diversity, fresh air, and expert psychiatric services. Read on for some of the most qualified psychiatrists San Diego proffers in East County.
Jonathan Koelle, MD
Since 1987, Dr. Koelle has held a private psychiatric practice and specializes in treating mental illnesses such as anxiety disorders, substance abuse issues, schizophrenia, and depression. He also provides electroconvulsive therapy, psychiatric assessments and psychopharmacology services to his patients. Dr. Koelle obtained his medical degree from Penn State College of Medicine and is affiliated with prestigious hospitals in San Diego including Sharp Memorial Hospital and Sharp Grossmont Women's Hospital.
Dr. Koelle offers his psychiatric services through the offices of Psychiatric Services at San Diego conveniently located on Spring Street off Nebo Drive. This psychiatric center is in La Mesa, known as "Jewel of the Hills," which features picturesque views, delightful eateries, and tree-lined streets. While Dr. Koelle does offer in-office visits, he also provides phone and video sessions to patients.
Address: 4700 Spring St., Ste. 200, La Mesa, CA 91942
Phone: (877) 257-7273
Hours: By appointment only. Please call.
Philip Weck, LCSW
Although not a psychiatrist, Mr. Weck is a licensed social worker, marriage and family counselor who has been helping families mend fences in California since 1979. His specialty is adults who are seeking couples therapy as well as individuals wanting relief from anxiety and depressive disorders. He provides group therapy with a goal for healing relationships and has taught many psycho-educational classes. His work with couples has brought significant healing over his 40+ years of service.
Mr. Weck's practice is located in an office building on Alvarado Court off Alvarado Road. Cose to San Diego Pediatrics and the Pedestrian Bridge, it is easily accessible via I-8 and there is sufficient parking.
Address: 6386 Alvarado Ct., Ste. 210, San Diego, CA 92120
Phone: (858) 279-1223
Hours: By appointment only. Please call.
Dr. Patricia L. Gilbert
Dr. Gilbert has 20+ years of experience and is a psychiatrist San Diego recognizes as an affiliate of Sharp Grossmark Hospital and currently serves in her own private practice. She earned her medical degree at Franklin University in Chicago but got to SoCal as soon as she could where she completed her residency at The University of California San Diego. She is committed to serving a variety of ages and offers a wide range of treatments from depression, anxiety, panic disorders, and general stress-related conditions. Dr. Gilbert also offers psychiatric guidance to patients after bariatric surgery as well as providing group psychotherapy.
Located in El Cajon in the Pathfinder Plaza, the surroundings are palm-strewn and tranquil in the balmy East County environment. The building is well maintained and easily accessible right off the 8 Freeway. Parking is ample and free of charge.
Address: 1679 E. Main St., Ste. 205, El Cajon, CA 92021
Phone: (619) 442-4000
Hours: By appointment only. Please call.
South Bay Psychiatrists
Known as the Gateway to Baja, South Bay is a host to enticing delights such as biking, surfing, hiking, entertainment, and some of the best Mexican food you may ever sample on the American side of the border. In addition to marvelous attractions, the South Bay region is also a host to skilled psychiatrists welcoming the opportunity to satisfy your mental health needs.
Dr. Stuart David Schafer
Dr. Schafer has served as a psychiatrist and has over 35 years of experience under his belt. He is devoted to the care and treatment of children and adolescents. His services provide troubled youth with diagnosis and aid in various mental health issues such as anxiety, stress, panic disorders, and other mental issues challenging many youths today. He is accepting new patients and welcomes the opportunity to fulfill the mental health needs of your child or teenager.
Currently, Dr. Schafer is practicing out of the Emergency Screening Unit in Chula Vista, which is a fully equipped facility that handles child and adolescent psychiatric requirements. His office is easily accessible off Highway 805 and East Palomar Street. Dr. Schafer's office is amidst many other medical complexes, and while parking is free, the lots can fill up fast, so get to your appointment early. The hours of operation listed below are for the Emergency Screening Unit, so please call Dr. Schafer at the number provided to confirm he keeps these same hours.
Address: 730 Medical Center Ct., Chula Vista, CA 91911
Phone: (619) 421-6900
Hours: Mon – Sun 12:00 a.m. – 12:00 p.m.

LifeStance Health
If you are looking for a truly tailored experience for your mental wellness, LifeStance may be your solution. This organization offers an arsenal of licensed, certified, skilled clinicians and psychiatrists who are eager to support you on your journey to optimal mental health. Flexible and experienced, some of the best psychiatrists in San Diego call LifeStance their headquarters and patients are sharing high praise for their services. LifeStance offers in-office visits as well as telehealth online therapy sessions. The professionals on staff specialize in the full range of psychiatric treatment, from child therapy to traumatic disorders.
The qualified psychiatrists at LifeStance Health are located in Chula Vista near the District at Eastlake. Their offices are conveniently accessible from the South Bay Expressway and Otay Lakes Road with their building on Fenton Street. Parking is plentiful and there is no charge to park.
Address: 2452 Fenton St., Ste. 202, Chula Vista, CA 91914
Phone: (619) 421-6900
Hours: Mon – Thurs 8:30 a.m. – 8:00 p.m.
Fri 8:30 a.m. – 6:00 p.m.
Sat 8:00 a.m. – 4:00 p.m.
Closed Sundays
Dr. Marina Katz
Speaking both fluid English and Russian, Dr. Katz brings diversity and cultural awareness in her psychiatry practice. She is board-certified and fully licensed in the US since 1998 and has been treating patients in her private practice ever since. Her specialties include treating mood disorders, anxiety, and psychotic dysfunctions. Dr. Katz is a proponent of telemedicine and makes herself available for online video sessions or phone calls. She treats patients 18 years or older who are seeking expansion and satisfaction in their mental health journey.
Dr. Katz is currently providing mental healthcare to her patients in Chula Vista at the Psychiatric Centers of San Diego offices. The area is in a medical complex with many other health facilities in the area. Ample parking is available to patients free of charge. Tucked between H Street and G Street, Dr. Katz's office is easily accessible by either Highway 5 or 805 and is close to the Chula Vista Center. Please note, the hours below are for the Psychiatric Center Offices. You may want to call the number provided to confirm that her hours coincide with those listed here.
Address: 450 4th Ave., Chula Vista, CA 91914
Phone: (760) 489-4930
Hours: Mon – Sun 7:00 a.m. – 9:00 p.m.

The Last Word on The Best Psychiatrists in San Diego
When it comes to finding the perfect psychiatrist, San Diego has you covered. Whether you are looking for couples therapy or stress management, our array of professionals are here to help you. Or, if you are seeking deeper assistance with challenging mental conditions, our skilled, caring psychiatrists can provide guidance on your path to mental health and healing.