The Top Southern California Drug Treatment Centers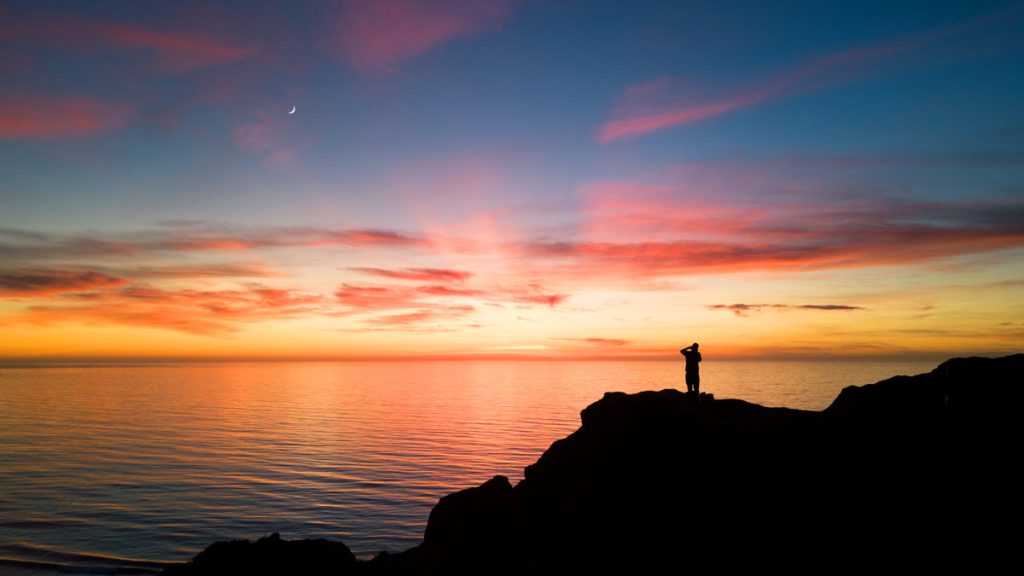 Increasingly, drug addiction is becoming a national epidemic, with nearly 270 million Americans struggling with some sort of substance abuse issue. Even more unsettling is that approximately 2.7 of California's population is either in need of treatment or actively attending therapy for substance abuse disorders. If you or a loved one is one among the many who are battling addiction, some of the best Southern California drug treatment centers listed here can provide the relief and solutions you need for transformative recovery.
Where to Find the Best Drug Treatment Centers in Southern California
It's true that addiction is a pernicious reality in the Golden State. However, the upside is that some of the most top-notch drug and alcohol treatment centers in Southern California can provide life-saving treatment. From resort-style recovery centers, rehab for women, or faith-based healing – you are certain to find the most suitable California drug rehabs and treatment you need to free yourself or a loved one from the shackles of addiction.
La Jolla Recovery
If you're looking for a nurturing environment, surrounded by life-affirming beaches, and scintillating seascapes, then La Jolla Recovery is an answer to your quest. They provide outpatient, detox services, and long-term care after treatments. They also offer in-patient assistance with private home residential suites that are inviting and ultra-comfy. La Jolla Recovery prides itself on being at the forefront of using science-based treatments, and it enjoys a glowing reputation in the community for its superior services among rehab centers in San Diego. With over 12 years of experience in rehab and detox, and personalized programs, La Jolla Recovery offers superior addiction treatment based on behavioral science and mental health needs. Nestled in the quiet community of La Jolla off Torrey Pines Road, this recovery center is a scenic treasure trove of happy palms, beachy vibes, and ocean breezes that are ideal for anyone seeking recovery.
Address: 7632 Herschel Ave, La Jolla, CA 92037
Phone: (858) 215-5531
Hours: Open 24 hours
Soledad House
Soledad House is a unique destination to receive qualified detox in San Diego in that it offers treatment to women only. They provide substance and alcohol abuse treatment in their welcoming homes perched atop Mount Soledad on the edge of La Jolla. Their residential rehab, detox, and recovery homes overlook sweeping views of the Pacific coastline and the comfortable lodging is peaceful, private, and productive. Soledad offers women tools and resources to help them cope with the challenges of addiction both before, during, and after treatment. Using a 12-step program approach, with experienced clinicians, psychiatrists, and counselors, Soledad focuses on the unique struggles women have while battling addiction. In addition to traditional cognitive behavioral therapies, Soledad also offers meditation, yoga, group, family, and individual therapy sessions. Among San Diego drug treatment centers, Soledad House prides itself on quality of care, compassion, and commitment to long-term recovery.
Address: 810 Emerald St, San Diego, CA 92109
Phone: (866) 314-3222
Hours: Open 24 hours
Southern California Recovery Centers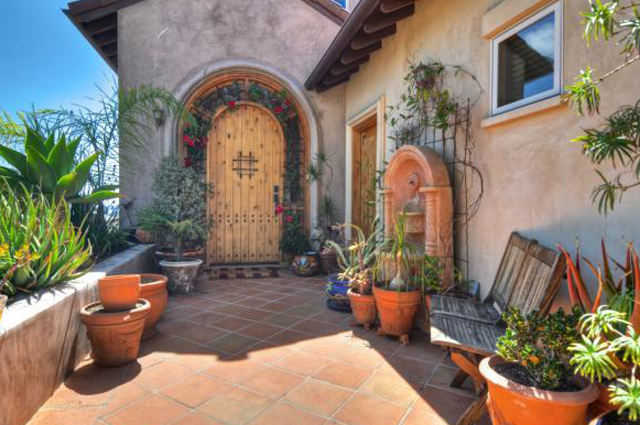 With one location in Carlsbad and another in Dana Point, this rehab in California offers recovery services in an environment that is simultaneously invigorating and serene. Carlsbad and Dana Point are both seaside communities, and the drug and alcohol treatment centers can truly offer clients an escape from the triggers and stressors that often can make recovery so difficult. Part of the recovery may include hiking and nature walks, yoga, meditation, art and music therapy, beach therapy, fitness, and outings. The Southern California Recovery Centers programs are PHP/IOP and are considered day treatment; they also offer housing options, which allows them to treat people who live outside of California.
Address: Not listed
Phone: (800) 410-6552
Hours: Open 24 Hours
10 Acre Ranch
This recovery center features several inspiring amenities and accommodations in their "Grand House" sober living residences located in the heart of the citrus city, Riverside. Patients who opt for residential treatment can experience the lush beauty of scenic Riverside views only 50 miles away from Los Angeles. 10 Acre Ranch offers many unique types of healing including animal therapy as well as different approaches from Christian to Native American tracks to recovery. With over 25 years of experience, 10 Acre Ranch has a strong reputation for helping people recover from addiction in a welcoming, encouraging environment that supports mental and physical wellbeing. The Ranch abides by the Riverside motto, which is, "To care for others as we would care for those we love," which is an inspiring tribute to their commitment to you or your loved one's commitment to sobriety.
Address: 4175 Brockton Ave, Riverside, CA 92501 (Corporate Office)
Phone: (866) 834-9638
Hours: Open 24 hours
Broadway Treatment Center
Located 35 miles from downtown LA, Broadway is couched in the sunny seaside city of Huntington Beach. They offer a myriad of different sobriety services for men and women including couples therapy, relapse prevention, jail diversion and more.  Broadway provides intensive outpatient services, intervention sessions, and medically assisted treatment to ease the effects of withdrawal during detox.  Broadway also has variable length of stays from 7-10 days to long-term residential inpatient stays for 30 days.  Their inpatient residential amenities are warm and welcoming. Moreover, a big attraction for many people seeking help with drug or alcohol addiction because Broadway is one of the few Southern California drug treatment centers that is pet-friendly. So, you don't have to worry about leaving your dog or cat behind during your treatment, because your pet companion can join you in the freeing journey of recovery. 
Address: 18582 Beach Blvd Suite 214, Huntington Beach, CA 92648
Phone: (714) 443-8218
Hours: Open 24 hours
Cliffside Malibu
If you or a loved one is seeking premier pampering while committing to recovery, Cliffside is an ideal option. Located in the glittering beach city in the Santa Monica Mountain region of LA County, Cliffside Malibu showcases stunning scenery and healing seaside environment with balmy breezes and mild temperatures year-round. Coupled with world-class residential accommodations near Zuma Beach, this luxury treatment resort has on-site chefs who prepare nutritious, delicious meals and they have resplendent private rooms featuring fluffy robes, sumptuous bedding and elegant decor. Cliffside is devoted to providing patients with superior professional medical treatment for recovery and they also have self-care services such as massage, acupuncture, reiki healing, and yoga therapy.
Address: 29160 Heathercliff Rd., Suite 200, Malibu, CA 90265
Phone: (844) 731-8131
Hours: Open 24 hours
Dana Point Rehab Campus
Beautifully ensconced atop a hill overlooking mesmerizing views of the Pacific Ocean, this upscale residential rehabilitation facility specializes in providing its patients with safe, private, effective treatment for alcohol and drug addiction. Not only is their campus conveniently located from Pacific Coast Highway, it also features spacious private rooms, balconies overlooking the hilltop community, serene lounging areas and a fully equipped gym. Their experienced medical staff is committed to long-term recovery and offer an array of treatments including assistance with withdrawal symptoms, specialized opioid addiction programs, psychotherapy, group and individual sessions. In addition to conventional and traditional approaches to recovery, Dana Point also offers holistic strategies to engage the mind, body and spirit which encourages lifelong sobriety.
Address: 33842 Orilla Rd, Dana Point, CA 92629
Phone: (949) 531-7829
Hours: Open 24 hours
Muse Treatment Alcohol & Drug Rehab
Located near UCLA in the heart of culturally diverse Westwood Village, Muse is conveniently accessed from Interstate 405, Santa Monica Blvd., and Wilshire Blvd. They offer rehab, detox and behavioral therapy for drug and alcohol addictions for men, women and couples. Their knowledgeable staff are devoted to patient care, and specialize in dual diagnoses – helping people with emotional challenges such as depression or eating disorders while addressing substance addiction. They offer programs from 30-90 days, inpatient and outpatient care. Affordable treatment options are available, and they are a pet-friendly facility so your furry companion can be by your side as you renew your life in recovery.
Address: 1251 Westwood Blvd, Los Angeles, CA 90024
Phone: (800) 426-1818
Hours: Open 24 hours
310 Recovery Residential Rehab
310 Recovery is in the Mid-Wilshire area of Los Angeles, easily accessible from Venice Blvd or the Santa Monica Freeway. As one of the top-rated drug and alcohol rehab centers in LA, 310 offers inpatient, and outpatient services with keen attention to restructuring patients' lives so they can live independently without needing the coping crutch of addiction. Therapies range from Jungian, breathwork, cognitive behavioral, dialectal, and more with a solution-focused approach. 310 Recovery also offers saltwater therapy and spirituality-based recovery programs. All treatments are personalized so you can be assured you are receiving a tailored treatment program that meets all of your needs.
Address: 1741 Hauser Blvd, Los Angeles, CA 90019
Phone: (888) 346-4350
Hours: Open 24 hours
Ocean Hills Recovery
Proudly serving the Laguna Hills, Capistrano Valley area, Ocean Hills is a peaceful rehab retreat found off California State Route 73, not far from Laguna Beach and Crystal Cove State Park. They have several different facilities that provide outpatient, detox and inpatient residential long-stay accommodations, and their Dana Point recovery center overlooks the serene beauty of the Pacific. Residential rehab facilities are also clean, private, enticing and designed to provide comfort while you or your loved one gets the high-quality treatment needed. In addition to the 12-step recovery approach, Ocean Hills provides family programming, intervention services, partial hospitalization programs and long-term support after residents have concluded treatment. Ocean Hills is an LGBTQ+ friendly community, and is devoted to providing solutions for anyone seeking long-lasting sobriety.
Address: 28202 Cabot Rd #505, Laguna Niguel, CA 92677
Phone: (949) 694-7355
Hours: Open 24 hours
Beginnings Treatment Centers
A stone's throw from Newport Beach and Canyon Park, Beginnings Treatment Centers is submerged in the upscale area of Costa Mesa accessible from Newport Blvd and Pomona Avenue. Inpatient detox treatment includes private rooms for residents in one of two of their modern, clean, refreshing residential centers. Beginnings Treatment Centers provide outpatient services, partial hospitalization, programs for professional executives, and they are an LGBTQ+ friendly rehabilitation facility. Also, if you're researching "veterans rehabilitation center near me," Beginnings should come up in your searches as they are an in-network Tricare drug rehab center proudly working with veterans and active-duty military members struggling with alcoholism and/or drug addiction.
Address: 657 W 19th St, Costa Mesa, CA 92627
Phone: (800) 387-6907
Hours: Open 24 hours
ARC (Anchored Recovery Community)
Since 2004, Anchored has enjoyed high accolades from the community as being one of the best Southern California drug treatment centers. Easily accessible from Ortega Highway, ARC is a full-service recovery center serving the lavish San Juan Capistrano area surrounded by verdant parks and nearby Dana Strands Beach. ARC approaches recovery with a "we're all in this together" attitude, with a strong community-based philosophy. They refer to their residents as "guests" and treat them with deep respect, compassion and understanding. In addition to providing traditional medical care for detox, ARC offers intensive inpatient and intervention services, as well as dual diagnosis extending behavioral support for those with addiction coupled with other issues such as eating disorders. Additionally, Anchored Recovery encourages holistic healing through meditation-mindfulness, nutritional guidance and yoga therapy.
Address: 27184 Ortega Hwy, Suite 201, San Juan Capistrano, CA 92675
Phone: (800) 272-4550
Hours: Open 24 hours
Final Thoughts on Drug Treatment Centers In Southern California
While it's true that SoCal has the best dispensaries in San Diego, but if you are concerned you might be dealing with addiction either to weed, illegal or prescription drugs or alcohol, you can be sure that Southern California also offers some of the most world-class treatment solutions. Remember that the first step to living a fully free life from addiction is up to you. The next step is to let any of these stellar treatment centers take over and guide you through the liberating life of sobriety.