San Diego Architecture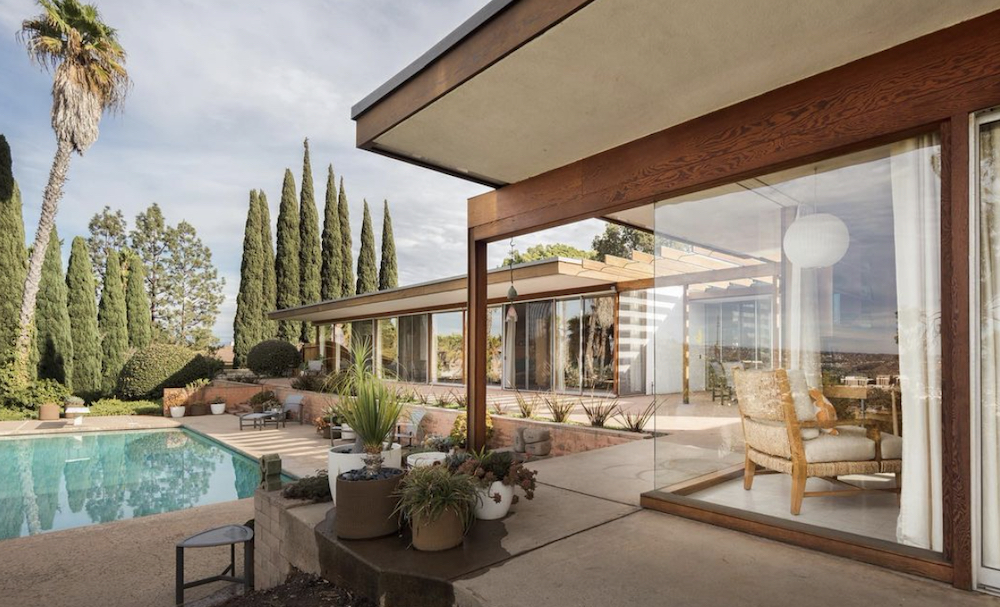 Just as San Diego itself is a melting pot of eclectic cultural influences that coexist here, so is the diverse array of magnificent architecture which can also be found within our city limits. From our graceful and regal Victorian homes, to the stark and bold Contemporary residences that line our streets, our beautiful city has wholly embraced the inventive diversity which inspired these breathtaking edifices. Whether you're strolling down Broadway in the Gaslamp Quarter or you're meandering around in some of our more suburban areas, you'll be sure to find countless examples of the sublime architecture San Diego is famous for.
Best Local Architecture in San Diego, CA
While there are already so many amazing things to do while in San Diego, it's always worth it to take the time to appreciate the artistry that went into creating these incredible structures. Sure, you may love our city for our pristine beaches, world-class dining, and friendly locals, but if you're a fan of majestic architecture? San Diego CA is the place to be! You'll definitely want to carve out a day on your schedule while here to experience your very own San Diego architecture tour in order to fully take it in. No matter what your tastes in design elements are, though, we're confident that you'll delight in what you discover when you delve deeper into the architecture that has shaped our community throughout the years.
San Diego's Architectural Design Styles
There's no shortage of distinctive architectural styles to be found here in San Diego. Ranging from the romantic to the spartan, our fine city is all but steeped in stunning design elements. While each style may seem to stand alone in situ, silently demarking our transitioning interests in each architectural era, there is also a fascinating overlap as a burgeoning architectural type becomes slowly in vogue. In turn, there's an unexpected style intersection in many of our buildings, revealing how reluctantly we give up the old while simultaneously eagerly embracing the new.
Victorian
As the oldest type of architecture in our city, many people are surprised to learn that Victorian homes are so prevalent here. Nevertheless, the Victorian home was the gold standard of San Diego architecture for many decades. However, trying to define the archetype of a quintessential Victorian-style house can be difficult, as no one singular type of Victorian home can be found here. While the Queen Anne model is the more popular style of a Victorian home, this style also included Shingle, Folk, and Stick style Victorian houses, as well. These buildings were erected between the 1860s and the early 1900s and made up nearly 15% of all of our homes before WWII. Notable features of Victorian homes include intricate trims, cheerful colors, the addition of turrets and towers, and stained glass.
Craftsman
Synonymous with the "Californian bungalow," the quaint Craftsman homes in San Diego arose as a protest to the cookie-cutter houses that were once popular during the Industrial Revolution. If they could be summed up in just one word, it would have to be "cozy." While many of these homes tended to be smaller in size, there was no limit on how large one of these charming houses could be. Inspired by the British Arts and Crafts movement, Craftsman houses gained popularity between 1905 and 1930. Trademark features of the Craftsman house include deeply overhanging eaves, symmetry, and a front porch with square columns supporting a low-pitched roof.
Spanish
Up until the Panama-California Exposition in Balboa Park in 1915, many San Diegans were proud to have a Victorian-style home to call their own. This all changed when they descended upon the festivities celebrating the opening of the Panama Canal and observed the ornate designs of the Casa de Balboa. Suddenly the Spanish Colonial Revival was underway, marking an abrupt transition into Spanish architecture. San Diego embraced it wholeheartedly, and this style of home remained popular until 1940. You can identify a Spanish Colonial Revival home by its low-pitched red-tiled roofs, stucco walls, circular or arched windows, and wrought-iron or wooden balconies.
Mission
Not to be confused with the Spanish Colonial Revival homes, the Mission style of San Diego architecture had its own notable distinctions. Influenced by the Spanish missions, these homes first started to gain traction in the later 18th century, when the first mission was established in San Diego by Father Junipero Serra. Dubbed the Mission San Diego de Alcalá, it was the first of twenty-one California missions and gave rise not only to the Catholic faith in San Diego, but also to this style of home. Notable features of Mission homes are red-tile roofs, interior patios with gardens, arched entryways, a belltower, and natural plaster, stone, or stucco facades.
Midcentury Modern
If large windows and open floor plans are your favorite San Diego architecture style, then you're going to love Midcentury Modern houses. Created with the idea of bringing the outdoors inside, these homes were not afraid to use glass as a major design element. Originally introduced by visionary architect Frank Lloyd Wright in 1945, this type of house was built in San Diego up until 1965. These houses featured bold geometric shapes, crisp lines, and a curious lack of excessive ornamentation. You can't miss its distinct style, which showcased flat roofs with wide overhangs, concrete exteriors, open floor plans, and expansive, floor-to-ceiling windows.
Ranch
While you may not have given second thoughts to the attached garage on the front of a Ranch house, it actually was a fairly significant addition to the features of our San Diego architecture. This is because Ranch houses arose not long after the invention of the automobile. The use of cars allowed San Diegans to spread out, and these flat, sprawling homes were built further away from the bustling city centers and more in the rural pockets of our pre-WWI city. Low and wide, these homes have many features that set them apart from other styles, including their asymmetrical facade, large picture window in the front, and an off-center entryway.
Mediterranean
The myriad of Mediterranean Revival homes here in San Diego drew their inspiration from a variety of sources, notably Gothic and Italian Renaissance architecture. While the original Mediterranean houses first started cropping up in the late 1800s, they didn't start to gain traction here in San Diego until the 1970s. Even though this type of house isn't quite as popular with our San Diego architecture historians, they still are fairly ubiquitous in this region. Mediterranean homes tend to have a stucco exterior, red-tiled roofs, carved wooden doors, lofty ceilings, and wooden or wrought-iron balconies.
Contemporary
The Contemporary style of houses clearly derived its look from its namesake: thanks to their eccentric embellishments, these homes are quite current and are a prime example of San Diego modern architecture. While they don't fit neatly into any one style box, the Contemporary houses are still a quintessential part of our architectural history. Built largely in the 1960s and 1970s, these homes were a testament to the shifting cultures in our growing city. Contemporary houses are statement pieces, and they certainly have their own personality. Builders of these homes weren't shy about incorporating quirky elements like flat roofs, glass curtain walls, large windows, asymmetrical edifices, and cantilever balconies.
San Diego Architecture History
A mere glance at any of the buildings here can easily confirm that San Diego has always had a passionate infatuation with architecture, and we have never been one to veer away from incorporating unexpected design elements in our structures. Even though our original settlers of San Diego are long gone, their influence still lingers here, their creative fingerprint firmly emblazoned on each and every one of our buildings. Our historic San Diego architecture can trace its roots back to our earliest residents, the Spanish missionaries, and its influence can still be found in numerous buildings.
Just as our culture has shifted and changed with the times, so have our architectural styles. From Queen Victoria to Frank Lloyd Wright, we have always drawn inspiration from our architectural mentors in order to integrate their ideas into our community. The various influences can readily be seen through many of the structures erected here — as a mere glance at our Gaslamp Quarter or Old Town can easily verify! More often than not, these styles spill over one another to create a style as unique and diverse as our city self.
Even though San Diego has continued to grow and progress with each passing decade, each of the remaining buildings constructed in our previous eras continues to serve as a reminder of those who once lived here and called our city home. Whether it's the original Mission-style homes found at Mission San Diego de Alcala, the turn-of-the-century Victorian mansions standing regally in Mission Hills, or the Midcentury Modern houses in La Jolla, we continue to bring beauty and wonder to our San Diego architecture.
Architecture Landmarks in San Diego
With so many competing architectural designs influencing our city, it's no surprise to see these various elements translated onto some of our more famous architecture in San Diego. From using clean, sharp lines to employing more curving, sinuous shapes, these buildings are sure to leave you speechless with both their innovation and their unprecedented design techniques.
Salk Institute
When Jonas Salk (famed for his polio vaccine) decided he wanted to build a research facility in San Diego back in 1960, he didn't want another generic laboratory. He wanted one that would draw the audience of even Pablo Picasso himself. To accomplish this, Salk turned to the renowned architect Louis Khan for help. In turn, Khan designed a building that has since been dubbed "single most significant architectural site" in all of San Diego. Featuring ample natural light and using materials that can withstand our harsh climate, the Salk Institute not only continues to impress with its appearance, but also with its contributions to medical research.
Geisel Library at UC San Diego
If the name "Theodore Geisel" doesn't ring a bell, then perhaps the name "Dr. Seuss" will. Named after the famed children's book author, the Geisel Library at UC San Diego presents the same whimsy as can be found between the pages of one of Seuss's books. Almost inverted in appearance, it was designed by the American architect William L. Pereira in 1970. Marrying brutalism with futurism, this building is arguably one of the more unique buildings in San Diego. A sight to behold in the daytime, its true splendor becomes apparent after the sun sets and it starts to glow from within.
San Diego California Temple
At first glance, this building closely resembles a fairytale castle, fit for royalty. Featuring white marble and plaster on its exterior, the San Diego California Temple takes on an almost golden hue in the late afternoon sunlight. There is something almost magical about this building designed by one of our more famous San Diego architects, William S. Lewis, Jr., in 1993. Its stark-white color lends to the wonder and intrigue of the temple, and its jutting spires seem to pierce the heavens. Perched atop of this building is a statue of Moroni, who — according to the Mormon faith — was the prophet who delivered the Book of Mormon to Joseph Smith.
Superior Court of California
Towering at an imposing 22 stories above our cityscape is the Superior Court of California, the tallest building in all of San Diego. An iconic piece of downtown San Diego architecture, this building completed its construction in 2017. Architect Javier Arizmendi dotted aluminum panels along the exterior of the courthouse to bounce light off its surface, a symbolic gesture of San Diego's own radiant internal light. A canopy juts out from the roof of this building, shielding it from the brilliant California sunlight and further adding to the appeal of this distinguished structure.
San Diego Convention Center
When people flock to the San Diego Convention Center each year, they're likely not doing it to admire its architecture — but they definitely should! Vaguely resembling a ship at full mast, this building was created in 1989 and was crafted as a celebration of our city's long-standing maritime history. The nautical motif continues inside, where vaulted ceilings welcome in natural light. The convention center was not the work of one singular architect, but a collaboration between many, including Arthur Erickson Architects and Ward Wyatt Deems of Deems Lewis McKinley.
San Diego Central Library
Seeing the San Diego Central Library come to fruition was the result of nearly two tireless decades of earnest campaigning by a local San Diego landscape architecture prodigy, the respected and highly talented Rob Quigley. His goal was to make the library a welcoming and enjoyable place for all, and with its stately dome, two-story clear-glass windows, and breathtaking views of the city from its penthouse level, he certainly succeeded at it. Opened in 2013, the library features several novel elements, such as a wall made entirely out of discarded books and its own lush, garden courtyard.
Torr Kaelan
The word "Torr Kaelan" comes from the Gaelic word for "outcropping," and it's easy to see why Rob Quigley named this building such. Built in 2015, this zero-energy building was groundbreaking in its design. Quigley created it to encourage an interactive experience between its guests and the street below, thanks to its large bay windows and open balconies. The Torr Kaelan serves several purposes, as the lower levels are offices, and the two upper levels are residential. With its abstract geometric shapes, it's certainly one of the most handsome additions to our San Diego architecture.
Point Loma Nazarene University Science Complex
Who says science and art can't get along? Designed in 2017 by architectural firm Carrier Johnson + CULTURE, the Point Loma Nazarene University Science Complex successfully subverts expectations. This university science building manages to merge form and function exceptionally well, resulting in a stunning and purposeful structure. Boasting a curved exterior and perforated panels on its facade, the Point Loma Nazarene University Science Complex invites both students and visitors into it. The Greek letters "alpha" and "omega" are etched into its side, allowing dazzling sunlight to stream down onto the walkways.
Spanish Colonial Style Confections in Balboa Park
Nothing had quite the same impact on our San Diego architecture as did the Spanish Colonial Style Confections in Balboa Park, which revived an enthusiastic interest in this type of Spanish-style architecture. Designed in 1915, this building is an exhilarating mélange of various architectural styles. While they may have been somewhat haphazardly thrown together, they still manage to attain striking visual harmony. Bearing incredibly ornate carvings in its edifice and delicately patterned columns, taking in the Spanish Colonial Style Confections in Balboa Park can easily feel overwhelming, it's so stunning in its design.
William Heath Davis House
With its unassuming yellow paint and perfectly square foundation, the William Heath Davis House bears the distinct honor of being the oldest building in San Diego. Erected in 1850, this historic saltbox-style home now serves as a museum, transporting everyone who steps through its doors back in time to the Victorian era of yore. While it once was the home of one of our earliest settlers, William Heath Davis himself, it now affords its visitors a glimpse into our past. Each room portrays the various responsibilities that the house once bore, which include a hospital and a military barracks.
Our History Within These Walls
San Diego has always been an inviting and diverse city, warmly welcoming to anyone who calls it home. Every one of these buildings represents a pivotal time in our history, and witnessing our history come alive through our San Diego architecture further crystallizes how eclectic and impressive we truly are. It's not difficult to recognize the various influences which have shaped and molded our community when they are as tangible and salient as these remarkable structures are. From the original Spanish missions to the more Midcentury Modern homes found here, we continue to build upon our evolving San Diego history with every new structure we add to our skyline — and we will undoubtedly continue to do so for many years to come.
About the author: When Karyl Trejo isn't writing articles about health and fitness, you can find her hanging out with her husband and two cats on the beautiful Central Coast of California, chipping away at her next science fiction novel. If you want to hit her up for her favorite chocolate chip cookie recipe or swap running tips with her, you can find her LinkedIn here.
About the banner photo: The banner photo is of a house in Alvarado Estates, designed by Richard Neutra for Julian Bond in 1960. IG photo courtesy of @modarchitecture.