San Diego Daycares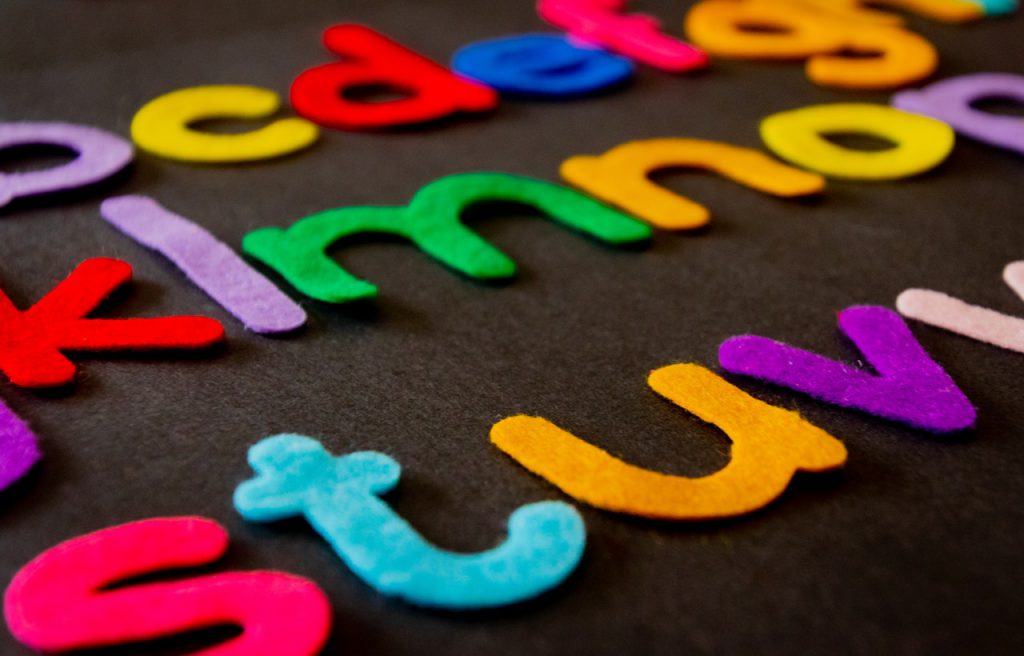 When it comes to your child, only the very best will do. With parents busier than ever, especially with pandemic stress, balancing obligations has become extremely challenging. It's reassuring to know there are options when it comes to finding quality and reliable child care. While the pandemic has drastically shifted the lives of many in California, the topic of child care is essential in allowing parents to work. Having a supportive home life for the family carries weight like never before, and even the best parents need assistance. 
Affordable daycare in San Diego amid the pandemic has become a hot topic in the news, amid economic issues. According to the San Diego Workforce Partnership and San Diego Foundation, around seventy percent of San Diego families have parents that work outside the household. Discovery Preschools makes this powerful statement, "All parents are dealing with a paradox. If they are working from home, they are grateful to have a job and have that flexibility, but at the same time, they are drowning in how hard this is to juggle." 
A study conducted by the California Child Care Resource and Referral Network found about a quarter of parents reported that in 2020, they relied on family members, friends, or neighbors to watch their kids. As time goes on, many parents are now choosing licensed San Diego daycare facilities because they provide more reliable schedules, better security, and more stringent health protocols.
The Best Child Care In San Diego To Consider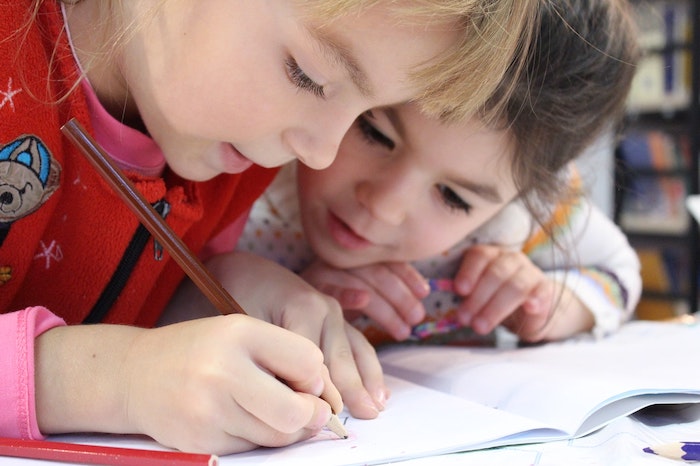 When selecting the best daycare in San Diego, every family is different when they choose to send their child to daycare. Former United State representative Judy Biggert assures parents, "Research has shown time and again that infants who receive high-quality child care and early education programs do better in school, have more developed social skills, and display fewer behavioral problems."
Sorrento Valley KinderCare
Industry-leading Sorrento Valley KinderCare's mission is to support each child by helping them grow on an emotional, academic, personal, and social level. Accepting children from six weeks up to sixth grade, the facility provides a large outdoor play area where children are free to engage in playful learning activities. Teachers make an extraordinary effort to pay individualized attention to each child's growth.
The Vine Learning Center
At the Vine Learning Center in San Diego, they're dedicated to providing quality care to children from six weeks to primary age by emphasizing the importance of development and age-appropriate curriculum. Each day offers the power of play to grow your child socially, emotionally, physically, and intellectually. Their teachers acknowledge the importance of communication and utilize technology. They'll establish a baseline education that will instill skills they'll use for the rest of their lives.
Honey Bear Preschool & Child Care Center
San Diego's Honey Bear Preschool and Childcare Center have provided a transformative experience from birth up to five years of age for over fifty years. Children are highly engaged, and teachers combine learning, social development, and play. They'll benefit from programs that utilize positive reinforcement and multi-sensory activities. The atmosphere creates an environment that your child will actively look forward to attending.
San Diego Brighter Day Care
State certified San Diego Brighter Day Care's inclusion philosophy assures parents that infants eight months to children five years are unique and deserving of acceptance. Small class sizes mean staff are attentive and can provide daily updates so you can monitor your child's progress. They offer a nurturing environment in which children have opportunities to develop cognitive and motor skills.
Childtime of San Diego
Childtime Learning Center in San Diego provides a warm and inviting environment. Infants from six weeks to twelve years enjoy educational experiences that can help fill in the gaps. Highly trained staff ensure your child's well-being and guide them on their journey. The secure environment makes their centers the perfect place to play, laugh, and discover. The facility even provides a free app that will provide photos, video's and live feed for parents.
Frequently Asked Daycare Questions
Whether you're a new parent or learning how your child operates, know that it's alright to ask questions. Most important, trust your gut and take cues from your child. Children feel the pandemic's effects, so it's essential to be patient and have open discussions about concerns. The right daycare in San Diego will accommodate your needs, listen to you and provide solutions. 
Should I send my child to a daycare in San Diego?
The majority of parents prefer child care centers over any other child care option because the facilities follow more stringent guidelines, are cleaner, and have more space to social distance than in-home facilities. Daycares have greater control over those on the premises, provide a more extensive curriculum, and provide solid dependability. Pre-pandemic, nannies were a popular option, but with Covid cases, San Diego daycare facilities are much safer and dependable. San Diego child care and education facilities are also stepping up to help parents fill in the gaps with distance learning in school-age children.
Are daycares safe in San Diego?
Thankfully, San Diego daycare facilities meet the demands and ensure their clients' safety, health, and well-being. By training their staff, following sanitation policies, checking temperatures, wearing masks, hand-washing, practicing social distancing, and providing employee testing, facilities ease parents' concerns. Licensed facilities have higher government standards they must comply with, which offers parents greater peace of mind.
How many daycare providers are in San Diego?
There are over nine hundred facilities to choose from and vary in age acceptance and class size when it comes to San Diego daycare. We've researched the top selections and best environments for your little ones in this article to assist you. A few other tips include visiting facilities to watch how the staff interacts with children, looking for facilities that keep staff long-term, and asking friends for recommendations. Online reviews can also provide honest opinions and help narrow down the choices.
What if my child has special needs?
When it comes to child care in San Diego, each will have different policies and rules. Educated child care professionals can assist with everyday struggles parents deal with, such as picky eating, know tricks in how to break oral fixation, potty training, coping with tantrums, dealing with disabilities, behavioral problems, and helping guide your child with instilling healthy habits.
How much does a daycare cost in San Diego?
Daycare cost in San Diego will vary by location, availability, as well as duration. According to the San Diego YMCA Childcare Resource Service, the average cost of full-time infant and toddler daycare annually falls around $17,000. Preschool-age to elementary-age children around $11,000 per year. On average, this comes out to approximately $40 per day. This investment allows parents to work efficiently and ensures their children are getting the attention they deserve. If you are looking for affordable daycare in San Diego, government programs, subsidiaries, and payment options are available for those who qualify. 
What daycares in San Diego accept infants or newborns?
While it's a personal decision for each family, those first six weeks are imperative to bonding and attachment at home. The majority of daycare's standard earliest age accepted for infant daycare in San Diego is usually six weeks. Availability for each age group varies greatly, and every situation is unique. KinderCare in San Diego, for example, knows the importance of grouping children by age groups to ensure they get the correct age-appropriate care.
What San Diego daycare providers accept toddlers?
The toddler phase is an excellent time for them to be in daycare as they are on the move, need socialization, and want to discover. A recent study found the children who attended center-based care for at least one year had lower rates of emotional, conduct, relationship, and attention problems later in life than kids watched by a family member or babysitter. Some development centers, Montessori schools, and academies also provide toddler care, so make sure to explore those unique options.
Last Thoughts About San Diego Daycare
A child's happiness, your peace of mind, and a family's well-being have no price tag. Without having childcare on your plate, when the weekend rolls around, you'll be sure to be able to truly spend quality time together. Southern California's recreation options offer so many great family activities. If you're looking for things to do in La Jolla with kids, check out watching the sea lions, exploring the Birch Aquarium, take a surf lesson, build a sandcastle, sea kayak, or share a meal at your favorite restaurant. No matter what you choose, you're sure to create special memories that you'll both cherish for years to come. Child care in today's world provides options for all ages and can provide parents the assurance that their child will be happy now and in the future.
About the author: Erica Adams, the owner of Mountain Girl Creative, is passionate about traveling the world. Artistic talents include expressing herself as a content writer, blogger, and photographer. Follow her on LinkedIn.