Top 10 Drug Rehabs in San Diego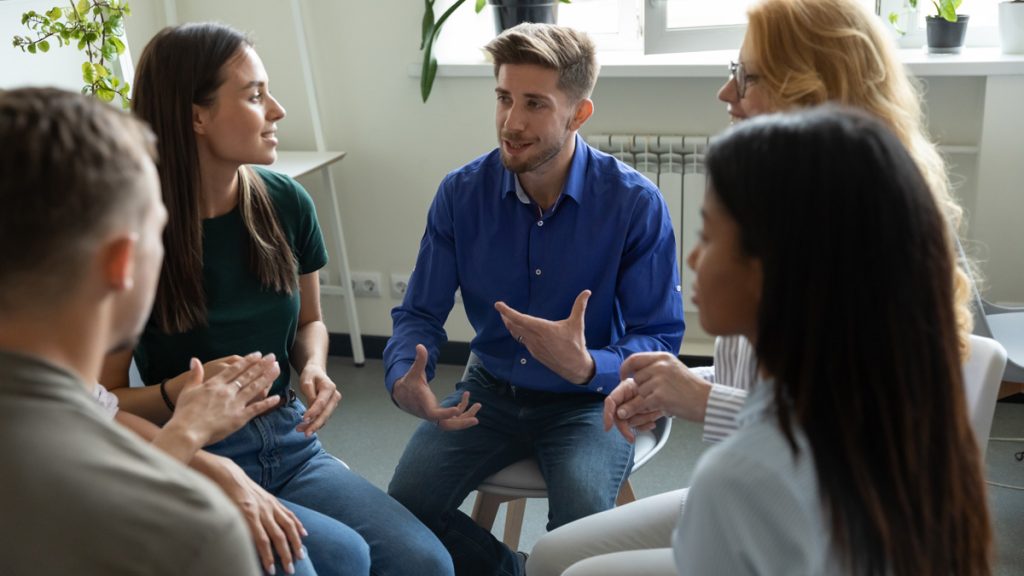 From luxury facilities to holistic approaches, San Diego has it all when it comes to helping anyone on a quest to put drug addiction in their rearview mirror for good. Drug rehab in San Diego poses vibrant and distinctive experiences because the SD community has pooled its resources together to rightfully earn the title of being home to some of the nation's best treatment and recovery centers.
San Diego is an exemplary place for drug rehab because of its wide range of treatment options. From traditional 12-step programs to holistic approaches, various methods are available to meet individual needs. The city is home to numerous reputable drug rehab centers offering evidence-based therapies and personalized treatment plans keenly crafted for each person. So, whether you live in sunny SD County or not, and no matter your circumstances, we urge you to read further to discover more about the best drug rehab centers in San Diego.
Southern California Recovery Centers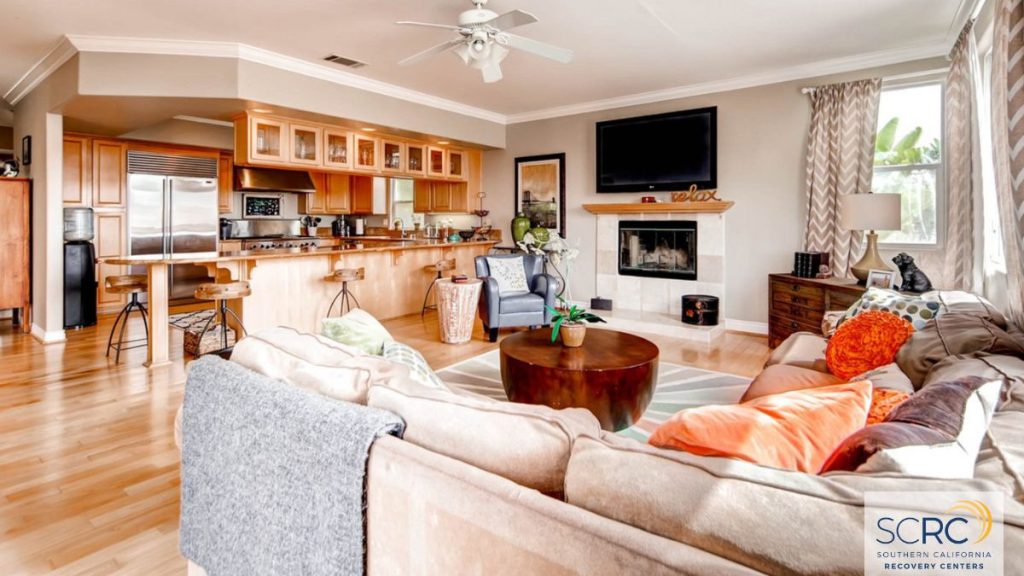 SoCal Recovery Centers, located in the captivating coastal city charm of Carlsbad in San Diego County, is one of the top drug rehab centers in the area. Its invigorating ocean views and dulcet surroundings provide an excellent setting for anyone seeking refuge, relief, and recovery from addiction.
The attentive, professional staff at SoCal Recovery understand that every person's pilgrimage into the promised land of sobriety is wholly uncommon. That's why they offer personalized treatment plans that epitomize the achievable dream of San Diego sober living.
The center utilizes evidence-based therapies combined with holistic approaches to address not only the physical aspects but also the psychological and emotional factors underlying addiction. From cognitive-behavioral therapy to mindfulness-based practices – tastefully decorated accommodation to a fully equipped gym – SoCal Recovery employs all manner of strategies to help clients develop coping skills and foster long-term recovery.
In addition to their exceptional clinical care, SoCal Recovery Centers also maintain an environment where guests can deeply connect with others who are on a similar path to long-term healing, often resulting in life-long friendships. Through group therapy sessions and alumni events, clients can build a strong support network that extends beyond their time at the center.
Address: 34249 Camino Capistrano # 101, Dana Point, CA 92624 (Main office)
Phone: (800) 410-6552
Hours: Mon, Wed, & Fri 9 a.m. – 7 p.m.
Tues & Thurs 9 a.m. – 5 p.m.
Closed Saturdays & Sundays
The Bridges of San Diego
Located in glimmering downtown San Diego, The Bridges provides a serene and peaceful environment for clients to focus on their healing journey. One noteworthy feature of The Bridges is its emphasis on dual diagnosis treatment, which reveals potential underlying mental health complexities such as depression or anxiety, which can influence recovery success rates. In addition to their exceptional clinical care, The Bridges offers various amenities designed to support clients in building a healthy lifestyle during their stay. These include fitness programs, nutritious meals an onsite chef prepares, recreational activities, and access to local support groups.
Address: 5480 Baltimore Dr #211, La Mesa, CA 91942
Phone: (858) 780-5306
Hours: Mon – Fri 9 a.m. – 9 p.m.
Closed Sundays
Soledad House
The Soledad House is a respected drug rehab in San Diego that offers comprehensive and personalized treatment programs for women struggling with addiction. With its refreshing beach setting and tranquil environment, this facility provides a safe haven for women who desire to improve their lives. At the Soledad House, each woman is welcomed by a clean, robust residential treatment experience, which includes fine meals, a swimming pool, expansive decks with panoramic views, large living areas, and elegantly styled, spacious rooms.
Address: 810 Emerald St, San Diego, CA 92109
Phone: (866) 314-3222
Hours: Open 24 hours
Detox Center of San Diego
At the Detox Center, clients have access to a range of services, including medical monitoring, counseling sessions, group therapy, holistic therapies, and more. The Center focuses on addressing addiction's physical and psychological aspects to promote long-term sobriety. The Detox Center is conveniently located near eclectic neighborhoods like La Jolla and Pacific Beach, making this a shining gem among San Diego drug treatment centers.
Address: 2574 Pico Way, San Diego, CA 92109
Phone: (858) 746-8693
Hours: Open 24 hours
Jackson House Addiction Treatment
Treating a wide range of addictions, including meth, fentanyl, opioids, cocaine, heroin, and more – the Jackson House is a full-service recovery safe haven. Located in the heart of San Diego, Jackson House Addiction Treatment provides a safe space for clients to heal both physically and mentally. Their focus is highly attuned to aftercare because they want their clients to succeed for the long haul – not just in the short term.
Address: 2456 E St, San Diego, CA 92102
Phone: (619) 503-7680
Hours: Open 24 hours
Sober Life Recovery Solutions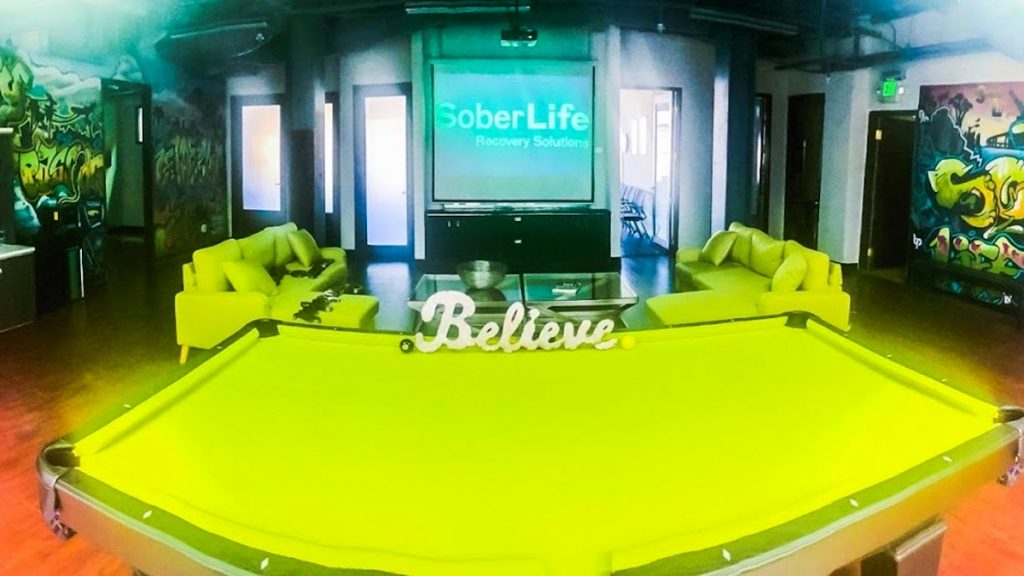 This drug rehab in San Diego is single-minded in its focus on crushing the cycle of addiction, and they do this while guided by a theme of community. Their professional mental health team consistently circles back to the fact that it takes a village of like-minded people to conquer addiction. This motto is reflected in their diverse support group therapy programs and their specialized veteran rehab programs. Of course, they also provide effective one-on-one therapy, dual-diagnosis assessments, holistic therapies, and much more. The concentration on community is key at Sober Life, however, and if you share this esprit de corp – this might be the rehab center for you.
Address: 1446 Front St, Ste 300, San Diego, CA 92101
Phone: (619) 542-9542
Hours: Mon – Thurs 8 a.m. – 9 p.m.
Fri 8 a.m. – 5 p.m.
Closed Saturdays & Sundays
Healthy Life Recovery
The pros at Healthy Life Recovery believe that building a fit mind, body, and soul is at the center of lasting sobriety from drugs. They illustrate that belief by offering exciting programs woven in with traditional addiction therapies such as pilates, yoga, surfing lessons, skateboarding, and golfing. They even have personal trainers on staff to help guests work out their bodies while working through addiction issues. Located just a stone's throw from the beach, this rehab in San Diego is geared toward active folks looking for transformative rehabilitation.
Address: 1010 Turquoise St, San Diego, CA 92109
Phone: (858) 201-4249
Hours: Open 24 hours
Akua Detox San Diego
Guests say the moment they step through the door, Akua's employee-owned staff makes them feel instantly at ease and welcomed. This drug rehab center focuses on compassionate care and treatment for an array of conditions, including rehab for heroin, benzos, meth, Xanax, and more. Their modality is based on "east meets west" in that they offer several unique therapies such as sound bathing, tai chi, harp music therapy, and other relevant activities that mesh well with recovery objectives. Located a quick jaunt from San Diego International Airport – Akua has a wealth of advantages and amenities to consider when choosing a drug rehab center in SD.
Address: 3025 Reynard Way, San Diego, CA 92103
Phone: (619) 514-2667
Hours: Open 24 hours
La Jolla Recovery Center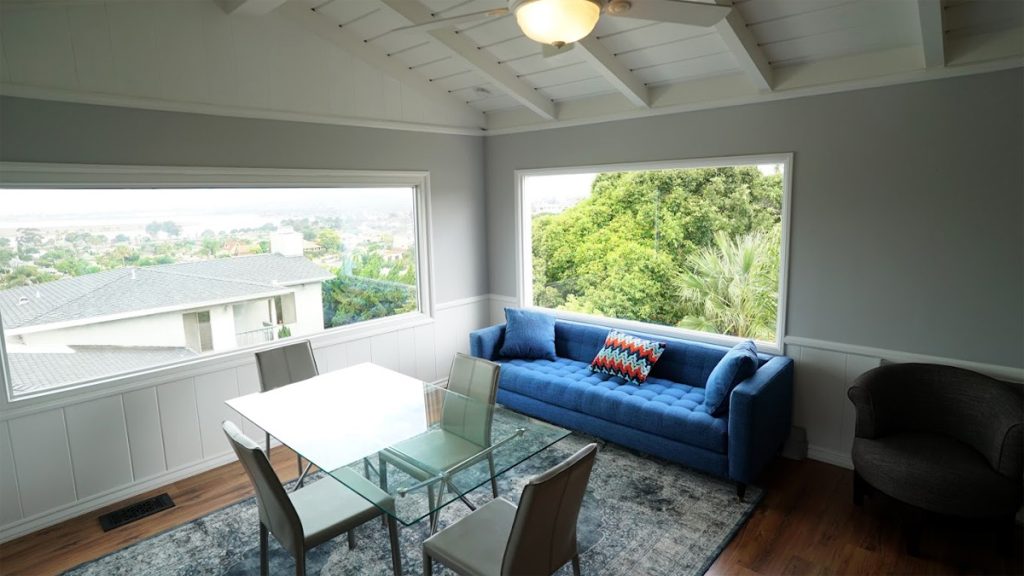 The thoughtful and professional caregivers at La Jolla Recovery appreciate their 12+ years of successful experience and a superlative consumer rating – but that's not what motivates this rehab center. They find drive and inspiration by seeing their clients succeed, excel, and thrive long after receiving treatment. Their residential homes are couched among La Jolla's most awe-inspiring beaches and natural beauty – which contributes to the sense of healing. In addition to sober coaching, group therapy, and individualized drug therapy programs they offer – LJ Recovery also has other features, such as women-only sober living groups, men's groups, and drug therapy programs for members of the LGBT community.
Address: 7632 Herschel Ave, La Jolla, CA 92037
Phone: (858) 251-8787
Hours: Open 24 hours
Shoreline Recovery Center
Shoreline Recovery Center emphasizes creating a supportive community where guests can connect with others who understand their struggles with drug use disorders. The center organizes various activities, such as outdoor excursions and art therapy sessions, to promote bonding among residents. Along with the requisite therapies such as CBT, DBT, and medically assisted and aftercare programs – Shoreline Recovery has a 2 to 1 staff-to-client ratio. This means guests have the personalized care and round-the-clock attention they deserve to meet their drug rehab objectives. Located near Hillcrest, Shoreline is close to SD's favorite attractions, such as Balboa Park and the San Diego Zoo.
Address: 3911 Fifth Ave #202, San Diego, CA 92103
Phone: (866) 483-6711
Hours: Open 24 hours
Conclusion
We hope we've made it infinitely clear that San Diego is undoubtedly a prime destination for anyone seeking alcohol rehab or drug rehab services. Exquisite natural landscapes, beachy beauty, and fabulous weather aside – drug rehab in San Diego also promises premium care, award-winning residential accommodations, and nationally recognized medical and mental health treatment that surpasses all other rehab centers. No matter which drug rehab center you choose in San Diego, you can rest assured knowing that you will receive professional help from experienced staff who genuinely care about your well-being and long-term success.