Your Guide to Hockey in San Diego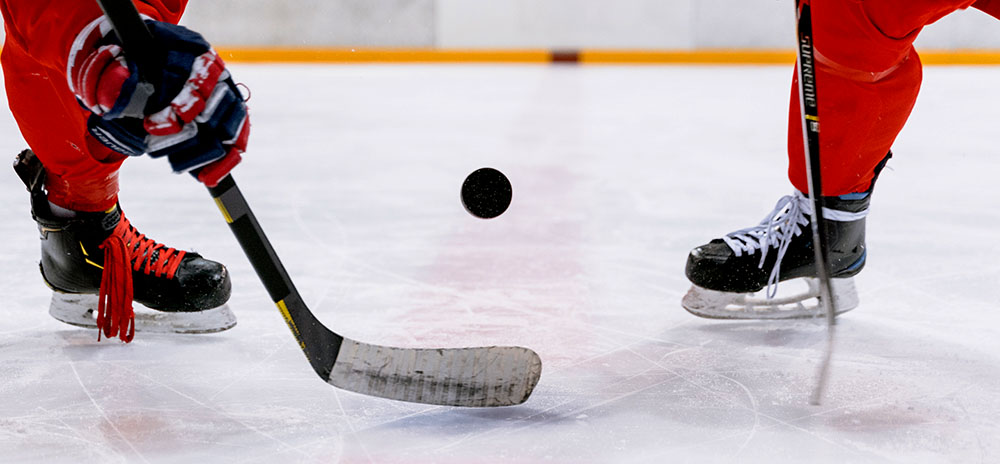 While most people think of the Great White North when they think of hockey, the sport has gained a significant following and fanbase right here in San Diego, California as well! In the city of San Diego, individuals of all ages can be found enjoying the sport of hockey, from school children to high school teams, all the way to varsity and professional leagues.
There are few displays of talent and action in sports that can rival the speed, pace, and sheer excitement of San Diego hockey. The sound of sticks against ice inspires millions of people around the world to get together with friends, gather some good snacks, and watch the game together.
San Diego Hockey and Why People Love It
Whether you're a well-seasoned hockey fan or a newcomer just starting to wonder why people like sliding around on ice with sticks, you'll be happy to know that San Diego has plenty to offer old and new hockey lovers alike. Many of San Diego's hockey teams play professionally against the best teams in the world, and the city has a rich history in the sport as well. Here's everything a hockey fan needs to know about San Diego hockey.
History of Hockey in San Diego
Hockey began in San Diego as early as 1940, when the San Diego Boat Club began to play in the Southern California Hockey Association with teams from UCLA and the University of Southern California. Despite only lasting one season, the league set the stage for the sport in San Diego to eventually grow as widely popular as it is today.
The San Diego Skyhawks began to play in 1941 with the formation of the Southern California Hockey League, and continued to play until 1950. Eventually, the Skyhawks would give way to several other San Diego teams, including the San Diego Gulls and the San Diego Sabres. Despite some difficulties in the 1970s, hockey took San Diego by storm in 1990 and has continued to today.
Professional Hockey Teams in San Diego
San Diego Sabres
Initially called the San Diego Surf, the San Diego Sabres were founded in 2001 when it played in the Western States Hockey League. In 2008, the Sabers, then known as the San Diego Surf, took on the name of the San Diego Gulls, a historic hockey franchise in the city active during the 1960s and 70s. Finally, in 2015, the team gained its current name, after the name "San Diego Gulls" was bequeathed to the city's new AHL team.
Currently owned by former Olympian athlete and Czech National Team Member Tomas Kaspusta, the Sabres now play in the United States Premier Hockey League and are based in Carlsbad, California. The team regularly reaches divisional semifinals, and won the semifinals in 2015 against the Long Beach Bombers.
San Diego Gulls
San Diego's American Hockey League team, the current San Diego Gulls may have been founded in 2015 but the team's name has a long tradition in San Diego, dating back to the 1960s. Since then, five other teams have used the name the "San Diego Gulls," each one contributing something significant to the fabric of hockey in San Diego overall. The team is associated with the NHL team the Anaheim Ducks, and is known for its rivalry with the Ontario Reigns.
The San Diego Gulls' colors of white, black, blue, and orange can be seen proudly displayed on the jerseys and banners of fans at Pechanga Arena, where the team plays their home games. The team played its first home game on On October 10, 2015, and finished its first season with an average attendance of 8,675 fans, a symbol of the growing popularity of the sport of hockey in San Diego
College Hockey in San Diego
San Diego State University Hockey
San Diego State's hockey team, known as the Aztecs, plays in the West Region of the American Collegiate Hockey Association, as well as being a member of the PAC8 Hockey Conference. With the mission statement of playing competitive hockey while still supporting team members in pursuing a college degree, the team plays 35 games in a season against a variety of other teams, including Long Beach, University of Oregon, and North Arizona University.
The Aztecs enjoy an extremely high home attendance rate, with an enormous fanbase who all gather for the unique skill and passion that the San Diego State University Hockey Team displays. Various members of the Aztec community, the San Diego State University Alumni base, and local businesses are all contributing support to this popular hockey team in San Diego in order to allow the Aztecs to grow and improve even further.
UC San Diego Ice Hockey
The UC San Diego Ice Hockey Team has had a great record competing in the WCHC of the American Collegiate Hockey Association, at the 2nd Division level. The school has competed against other fantastic teams, including California State University, Long Beach, UC Davis, UC Santa Cruz, and the University of San Diego. In 2018-2019, UCSD Ice Hockey won the final games of the season against UC Davis and UC Santa Cruz, which was a great display of their skill and determination.
Where to Play Hockey in San Diego
While San Diego is home to a number of fantastic professional and collegiate-level teams, hockey in the city is by no means limited to these forms of professional competition! Ordinary people can play hockey at a number of incredible recreation leagues in San Diego, with any level of prior experience.
Hockey is an excellent and fun sport that can help keep you healthy while letting you experience the exhilarating rush of speed and skill that only hockey can provide. Here are some of the best places to play recreational hockey in San Diego, for people of all age groups and skill levels.
Youth Hockey in San Diego
The Kroc Center, associated with the Salvation Army, offers a youth hockey program for kids ages 8-15. The program is co-ed and is divided by age groups. Practice times occur on Monday and Tuesdays depending on which age group your child participates in and games are hosted on the weekends. Children who wish to participate must pay a $450 program fee, as well as a $105 uniform fee, which includes two jerseys and hockey socks. No prior experience with hockey is necessary.
Address: 6845 University Ave., San Diego, CA 92115
Phone: (619) 269-1473
Hours: Mon – Fri 6 a.m. – 7 p.m.
Sat & Sun 7 a.m. – 1 p.m.
Adult Hockey in San Diego
Roller Hockey in San Diego
Escondido Community Services offers a roller hockey program for adults, played indoors using roller blades instead of skates. The program is run in a league format, with participants being required to form their own teams prior to registration. Registering a team costs $950, and games are played on specially designed Mateflex floors with official-size arenas, a scoreboard, and elevated grandstands.
Address: 3315 Bear Valley Pkwy., Escondido, CA 92025
Phone: (619) 269-1473
Hours: Mon – Sat 8 a.m. – 6 p.m.
Sun: 1 p.m. – 6 p.m.
Ice Hockey in San Diego
The San Diego Ice Arena Ice Hockey programs offer a variety of hockey lessons and programs for adults, including an adult league for competitive play. Participants can start with fundamentals such as learning how to skate, before gradually progressing to in-house leagues and other forms of competitive competition.
Registration for the SDIA Adult Hockey League costs $580 per person, with four divisions by skill level, including beginner, novice, intermediate and advanced divisions. A women's league is also available, as well as pick-up games.
Address: 11048 Ice Skate Pl., San Diego, CA 92126
Phone: (858) 530-1825
Hours: Mon – Sun 4:45 a.m. – 12 a.m
Field Hockey in San Diego
The San Diego Field Hockey Association offers a huge variety of programs and leagues for individuals of all skill levels, from beginners to professionals. There are spring, summer, and fall leagues so that players can participate year-round. Competitions around the West Coast are open to participants, including CalCup and the National Hockey Festival Tournament.
Address: 5156 Santo Rd., San Diego, CA 92124
Phone: (858) 496-8342
Hours: Mon – Fri 7 a.m. – 4 p.m
Closed Sat & Sun
Conclusion
San Diego hockey is one of the premier entertainment and sports activities in the city, with a San Diego hockey team — on both the professional and varsity level — drawing enormous crowds and garnering massive support from local fans. While San Diego State Hockey is a great way for younger students to get involved with the sport, professional hockey teams in San Diego are leading the city into a new era of hockey for long-time fans and prospective fans alike.
Joining a San Diego hockey league can provide both professional and recreational opportunities for ordinary individuals to get involved with the sport and try their hand at the speed and exhilaration of hockey first person. If you're in San Diego, either to watch a hockey match or to play in one yourself, be sure to check out some of the other things to do in San Diego for adults. You'll be sure to have a great time!
About the author: Roy Shi can often be found spending his time writing articles, short stories, and whatever else suits his fancy. When he isn't behind the screen, he loves reading the latest fantasy novels by his favorite authors, baking, and practicing the saxophone, much to the chagrin of his neighbors.