San Diego to Phoenix Road Trip: Best Places to See on the Way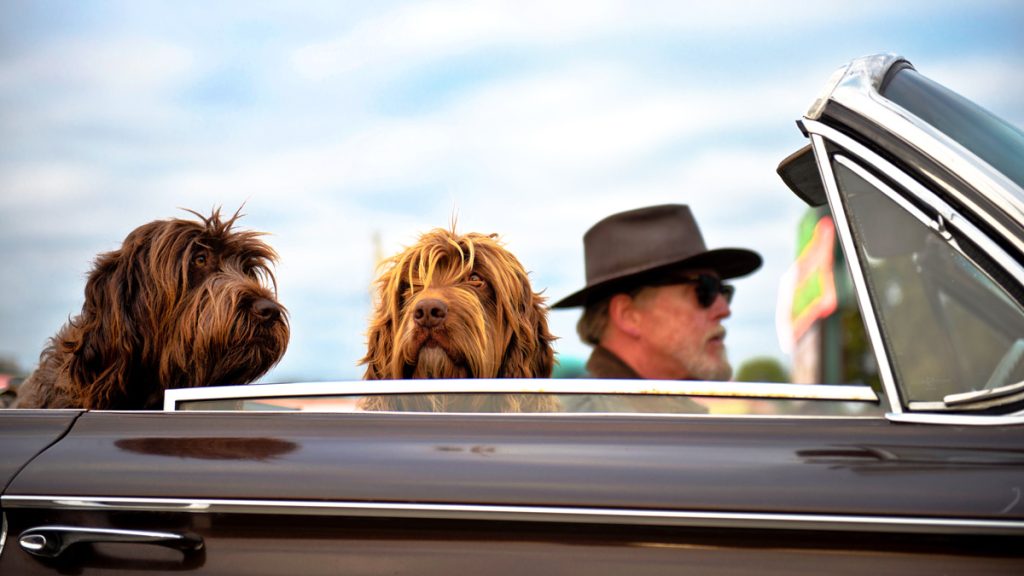 This post is part of our Best Dispensaries in Arizona series, brought to you by Cannabist Tempe and SWC Arizona
A San Diego to Phoenix road trip is popular for those who are seeking a quick getaway from coastal life in San Diego. Located just five and a half hours away by car, Phoenix is a desert oasis frequented by adventurers and city goers alike who are drawn to year-round sun and mild temperatures in Phoenix.


Not only does Phoenix offer dozens of attractions including the Desert Botanical Garden and the Phoenix Art Museum, but the short drive to Phoenix is packed with must-see historical sights, natural scenery, and wildlife parks.
Check out our list below of 8 highly-rated attractions to see when driving from San Diego to Phoenix!
Must-See Spots on a Road Trip from San Diego to Phoenix
If you're a nature lover, you'll enjoy the opportunity to stop at famous sights including El Dorado Hot Springs and Kofa National Wildlife Refuge on your San Diego to Phoenix driving adventure. Chances are, you won't have time to see all of the recommended attractions.
Fortunately, you can pick which ones appeal to you the most and if you can't fit them all into one day, extend your road trip by a day or two or schedule a few more stops on the way back!
Distance from San Diego to Phoenix
On a San Diego to Phoenix road trip, you'll cover approximately 356 miles during the five and a half hour drive.
Where Should I Stop While Driving from San Diego to Phoenix?
Where you should stop on your San Diego to Phoenix drive depends on the interests of you and those traveling with you. Most of the stops along this short road trip route are ideal for those with interests regarding nature and the outdoors.
Here are 8 of the most popular attractions to check out on your San Diego to Phoenix road trip:
Desert View Tower
The Desert View Tower is a historical landmark that was built in the 1920s. Today, the tower serves as a reminder of past travelers who ventured along Interstate 8. Visitors can enjoy viewing the tower from the outside, or can pay a small fee to climb up 65 stairs and enjoy views of rural California mountains. The lower floor of the tower also features a small souvenir shop.
The tower is located just over 60 miles outside of San Diego, making it an excellent place to stop at the beginning of your road trip.
Imperial National Wildlife Refuge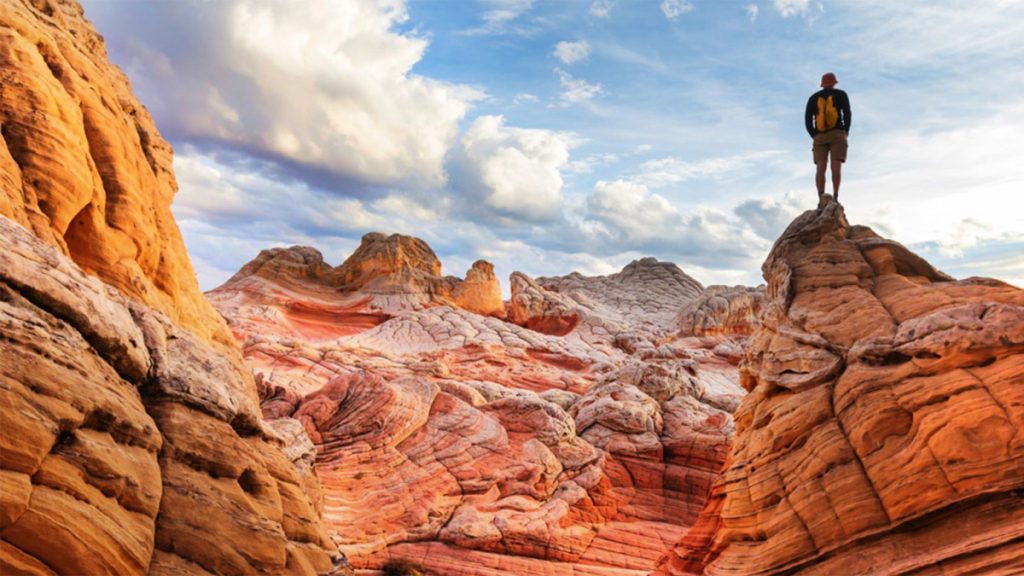 The Imperial National Wildlife Refuge is a protected area in Arizona that is home to a diverse array of plant and animal life. The refuge spans over 23,000 acres and includes habitats such as wetlands, sand dunes, and desert grasslands. It is a popular spot for birdwatching, with over 280 species of birds spotted within its borders.
In addition to its wildlife, the refuge offers various recreational activities such as hiking, fishing, and photography. For nature lovers, it is a must-see stop on a road trip from San Diego to Phoenix.
Castle Dome Mine Museum
If you have history buffs and or anyone interested in the Old West along for your road trip, add Castle Dome Mine Museum to your list. Located in Arizona, the museum features authentic mining equipment and artifacts from the late 1800s. Visitors can take a guided tour of the mine and see how gold and silver were extracted from the earth during the height of the mining boom.
In addition to indoor exhibits, the museum also offers interactive panning for gold and silver, so visitors can try their hand at prospecting.
El Dorado Hot Springs
El Dorado Hot Springs is a hidden oasis where you can relax and rejuvenate as you reach the end of your road trip. Visitors can soak in the hot spring pools or opt for a more private experience in one of the spring-fed tubs.
The property also has camping sites available for those who want to extend their stay, making this an excellent stop for those on longer road trips. Whether you're looking to escape the stresses of everyday life or just want to experience the beauty of the desert, El Dorado Hot Springs is the place to unwind.
Hassayampa River Preserve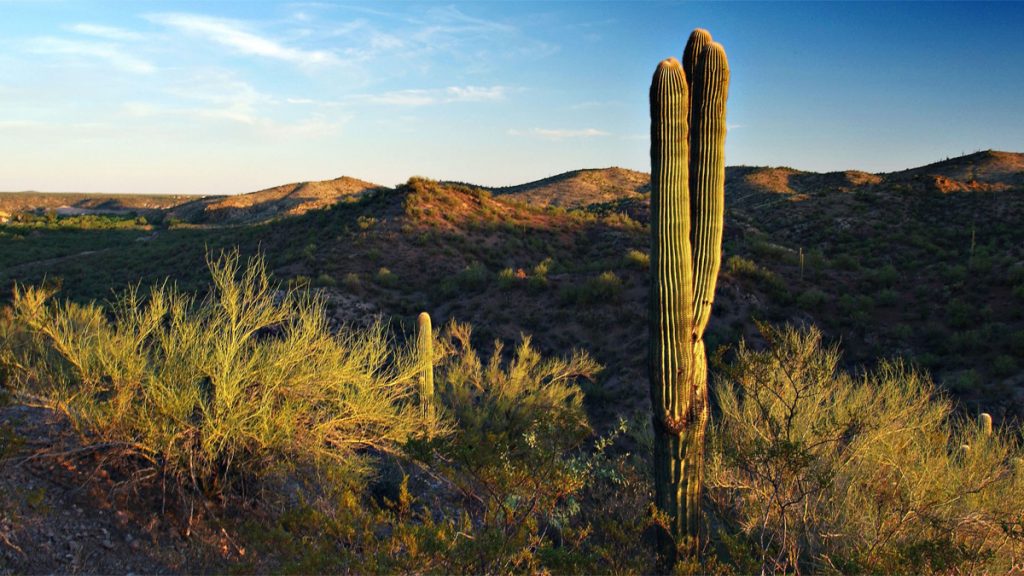 The Hassayampa River Preserve is a beautiful nature preserve located on the way to Phoenix in Wickenburg, Arizona. This stunning landscape is home to a wide variety of plants and animals, including many species of birds and reptiles. It is a popular spot for hiking, birdwatching, and picnics.
The preserve regularly hosts educational programs and events, making it an ideal roadtrip stop for families and nature enthusiasts. If you enjoy the great outdoors, the Hassayampa River Preserve is definitely worth a visit on your road trip from San Diego to Phoenix.
Kofa National Wildlife Refuge
The Kofa National Wildlife Refuge is a diverse wildlife refuge in southwestern Arizona. The natural preserve is inhabited by a variety of local plants and animals. Many venture here to escape the heat and crowds of the city.
Visitors can embark on countless hikes to enjoy over 665,000 acres of Arizona's mountainous desert landscape. On longer roadtrips, it is an ideal stop for camping and stargazing.
White Tank Mountain Regional Park
White Tank Mountain Regional Park is an expansive desert park located in the western suburbs of Phoenix, Arizona. This park spans over 120,000 acres and is home to many species of birds, reptiles, and mammals. It features over 25 miles of hiking trails, including a challenging peak trail that leads to the top of White Tank Mountain.
The park features guided nature walks for those looking to learn about the natural scenery. Stunning 360 views of Arizona's landscape make White Tank Mountain Regional Park the perfect place to watch the sunset after a long day of driving from San Diego.
Papago Park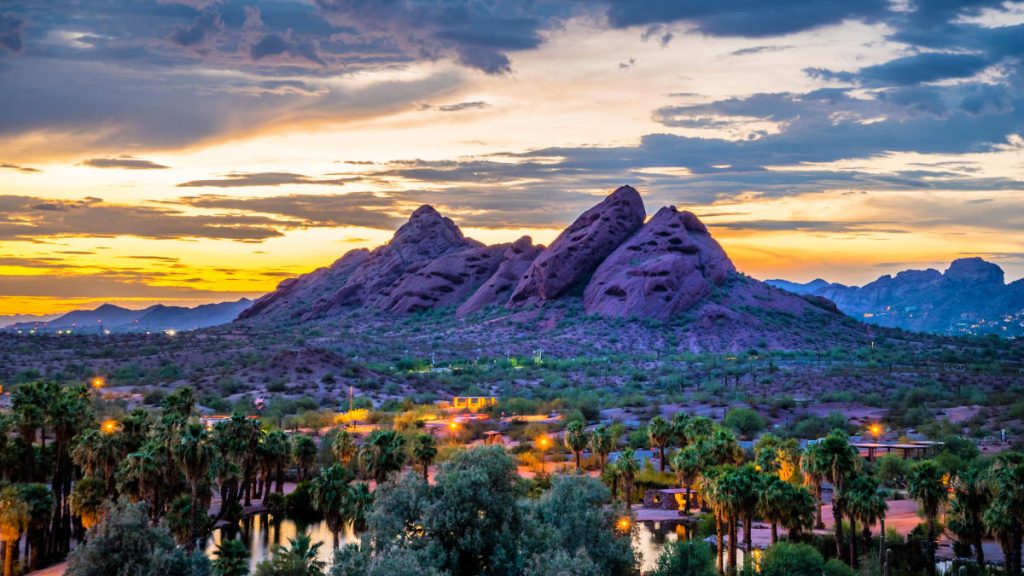 Papago Park is located just outside of Phoenix, so it is a perfect final stop to end your road trip and be greeted with stunning views of downtown Phoenix. The popular Hole-In-The-Rock trail is a short .3 mile hike that rewards visitors with views of the city through an incredible sandstone formation.
If you're arriving to Phoenix just in time for sunset, there is no better way to kick off your vacation in Phoenix than by stopping here to enjoy the scenery.
Things to Do Around Phoenix
The fun doesn't stop once your road trip is over! Phoenix is filled with an abundance of interesting activities. Here are a few things to do once you reach Phoenix:
Visit the Desert Botanical Garden – This garden is home to a wide variety of desert plants, including cacti, succulents, and wildflowers.
Check out the Cannabist Dispensary – Recreational marijuana has been legal in Arizona since 2020. Enhance your trip to Phoenix and unwind with the state's finest selection of cannabis.
Check out the Phoenix Art Museum – This museum has a large collection of contemporary and classical art, as well as traveling exhibitions.
Explore the Old Town Scottsdale – This area is filled with galleries, boutiques, and restaurants, and is a great place to spend an afternoon.
Visit the Phoenix Mercado – This outdoor market features food, art, and culture from the Latinx community in Phoenix.
Best Time to Go on the San Diego to Phoenix Road Trip
Unlike San Diego, where residents enjoy year-round mild temperatures, summers in Phoenix can be extremely hot. If you plan to partake in outdoor adventures on your trip, it's best to avoid the summer months and go when temperatures are more bearable, typically from October to April.
It can get a little cool in the winter, but you can usually get by with a light jacket and most will find this weather more tolerable than the sweltering summers.
Final Thoughts on Road Tripping from San Diego to Phoenix
A road trip from San Diego to Phoenix is a thrilling and memorable adventure. With a variety of interesting stops along the way, there is no shortage of things to see and do.
Whether you're interested in exploring the great outdoors or learning about the culture and history of the region, you'll find a road trip to Phoenix to be incredibly rewarding. So pack your bags, hit the road, and discover all that this amazing journey has to offer!