The 20 Best Weed Dispensaries in Arizona in November 2023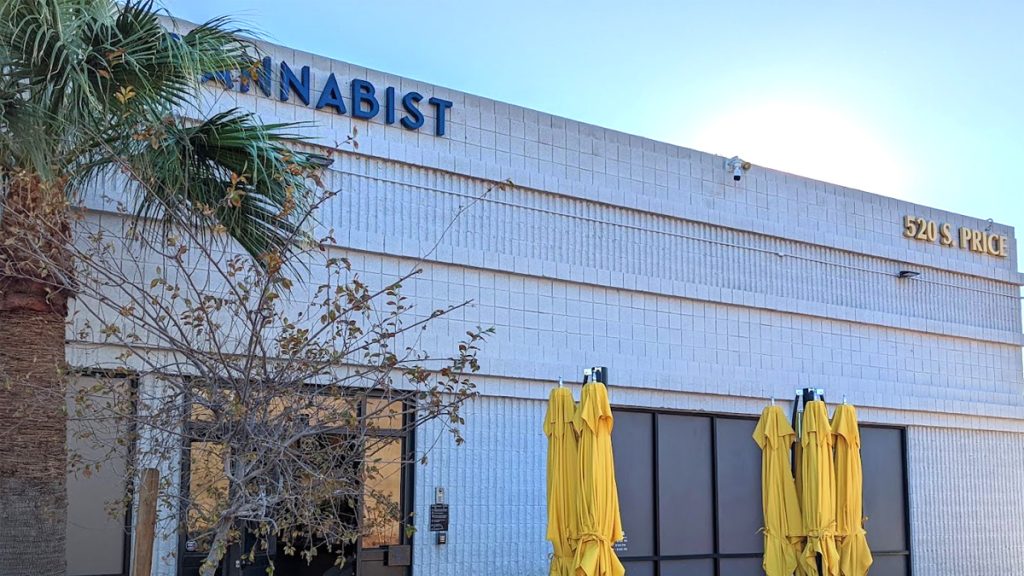 Since Arizona legalized recreational cannabis use in 2020, the booming industry has been credited with adding thousands of jobs and bringing in over a billion dollars in revenue, and weed tax revenue in just a few short years. But with this growth has come an ever-growing list of new retailers offering a wide selection of cannabis flower, oil, edibles, and other related products.

Whether you're a cannabis enthusiast or a newcomer, this abundance of dispensaries can make it hard to know which retailer provides the top consumer experience. If you're looking to narrow your options, this comprehensive guide to local weed stores can help you pinpoint the best dispensary in Arizona. 
Weed Dispensaries in Arizona
Not all Arizona dispensaries are the same. Some may offer unique product selections and top-tier customer services, while others may gain notoriety for their affordable prices and convenience. As you compare providers, use this list of recreational dispensaries in Arizona to shed more light on the pros and cons associated with the state's top retailers.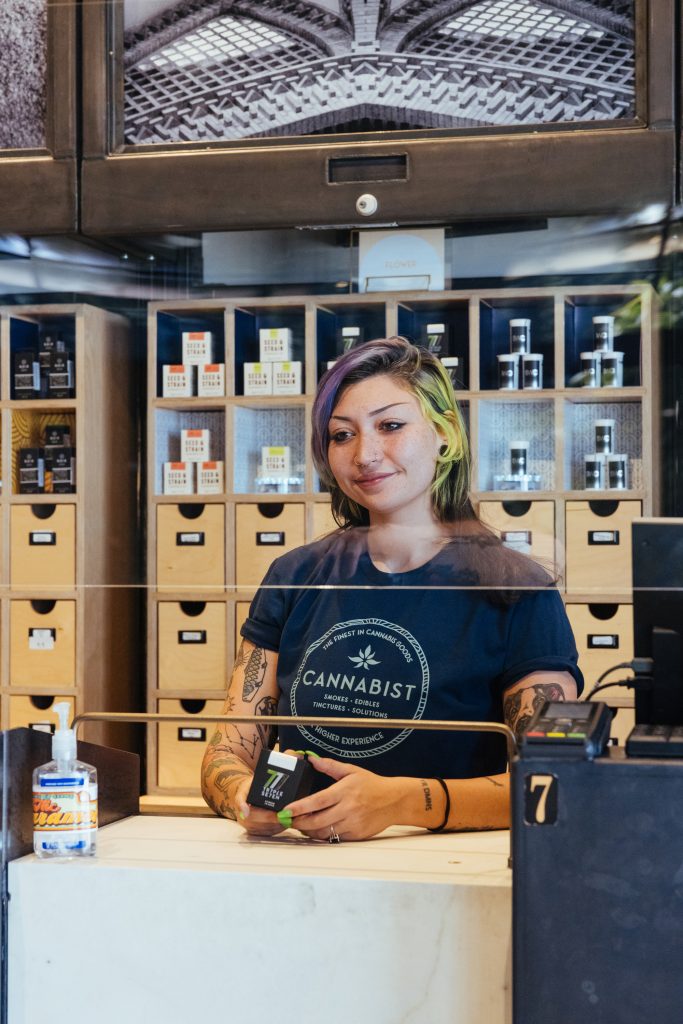 Cannabist Tempe
Located a few miles east of Phoenix, Cannabist Tempe shines as a leader in the cannabis industry for many reasons. Namely, this brand is committed to three pillars of upscale service: a higher standard, a higher knowledge, and a higher calling.
As the customer, these pillars will provide you access to "the best of the best" products for recreational and medicinal users. You'll also enjoy a personalized shopping experience, as team members guide you to the top options for your specific needs while offering insight to boost your knowledge as a consumer.
From pre-rolls to concentrates, this shop has something for everyone. And while the quality may be top-shelf, the prices aren't excessive. In fact, Cannabist Tempe offers several daily deals that can give you attractive "BOGO" discounts among many product categories. And all of their stock is super-fresh, so you never have to worry about old or expired weed.
Many also appreciate Cannabist Tempe as the best dispensary in Arizona due to the brand's commitment to giving back. Specifically, the company uses resources to serve and support organizations focused on social justice and community empowerment.
Address: 520 S Price Rd., Tempe, AZ 85281
Phone: (800) 456-2455
Hours: Mon – Fri 9 a.m. – 8 p.m.
Sat 10 a.m. – 8 p.m.
Sun 12 p.m. – 6 p.m.
SWC Arizona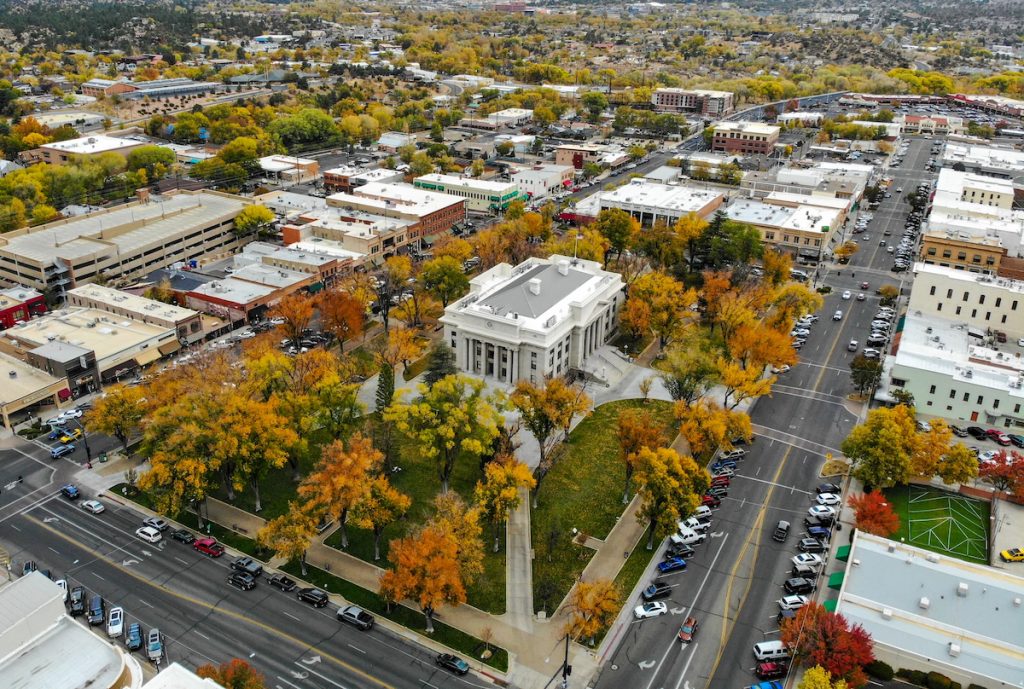 Their products are top shelf, their customer service is second to none, and they're located in what may be one of the most charming cities in Arizona–maybe even all of America. SWC Arizona is our pick for Best Dispensary in Prescott Valley. While you may know them from their medical cannabis background (and their involvement in the Share Well/Care Well program for medical customers who need financial help to cover medication costs), SWC Arizona boasts a recreational marijuana dispensary that is sure to please. This dispensary also runs daily specials that include BOGOs and may other deals, and their shelves carry everything from the choicest flower to pre-rolls, edibles, extracts, and THC vapes. They also have a welcoming marijuana social lounge you can enjoy. If you're in the market for CBD products, SWC Arizona has you covered there, as well!
Address: 123 E Merritt St., Prescott, AZ 86301
Phone: (800) 456-2455
Hours: Mon – Sat 9 a.m. – 7 p.m.
Sun 11 a.m. – 6 p.m.
Arizona Organix Dispensary
Recognized as the state's first licensed medical dispensary, Arizona Organix has deep roots within the local cannabis industry. Since opening in 2012, the company has expanded to offer recreational products in addition to medicinal goods. As a result, customers can select from an appealing inventory of marijuana flower, tinctures, edibles, concentrates, and vaping cartridges within a spacious 6500 square-foot facility.
But while this retailer is one of the largest and oldest Arizona dispensaries, their Yelp reviews offer some words of caution to first-time shoppers. In recent years, many customers have expressed disappointment in the store's poor customer service and misleading product descriptions.
Address: 5301 W Glendale Ave, Glendale, AZ 85301
Phone: (623) 937-2752
Hours: Mon – Sun 8 a.m. – 10 p.m.
Valley of the Sun Medical Dispensary
Valley of the Sun Medical Dispensary in Goodyear boasts a wide inventory of marijuana flower, pre-rolls, tinctures, edibles, and concentrates. Specializing in medical cannabis products, this store's agents can apply their expertise to help you shop for your needs. They can also introduce you to different methods of consumption—such as by providing recipes to make your own edibles with their cannabis products.
Valley of the Sun's daily specials and reward points program can help deliver more bang for your buck if you're a medical marijuana customer. However, if you're searching Arizona recreational dispensaries, this provider may leave you wanting as their promotional offers only extend to medical patients. In addition, Yelp reviews note that Valley of Sun's prices are comparatively steep.
Address: 16200 W Eddie Albert Way, Goodyear, AZ 85338
Phone: (623) 932-3859
Hours: Mon – Sat 8 a.m. – 7 p.m.
Sun 10 a.m. – 5 p.m.
The Phoenix Dispensary
Originally opened as a medical marijuana dispensary in Arizona, The Phoenix in Tolleson has gained recognition for curating high-quality products for both medical and recreational customers. Their high standards and commitment to customized medical goods are just a few reasons this shop was named the "2018 Best Overall Dispensary in Arizona" by Leafly.
But accolades aside, this dispensary has attracted less-than-favorable reviews from Leafly and Yelp users as cannabis laws in Arizona have expanded. While some have raved about the assistance provided by specific budtenders, customers cite a lack of service making it difficult to pinpoint deals, make ideal product selections, and get through long lines in a timely fashion.
Address: 9897 W McDowell Rd #720, Tolleson, AZ 85353
Phone: (480) 420-0377
Hours: Mon – Sun 7 a.m. – 10 p.m.
Arizona Natural Concepts Marijuana Dispensary
If you're aiming to find Phoenix dispensaries with low prices, Arizona Natural Concepts might be a good place to start.
Claiming to offer "top brands, low prices", this local retailer can offer a good way to explore various products—such as those from Tipsy Turtle, Achieve, and MindRyte—without draining your wallet. To make the experience more affordable, Arizona Natural Concepts Marijuana offers a wide range of discounts—including a 10% discount on in-store pre-orders.
Whether you're a fan of deli-style cannabis shopping or prepackaged marijuana goods, this shop should have something to satisfy your preferences. However, several Yelp reviews urge buyers to beware, as customers have noted poor interactions with rude ANC staff members, as well as stale products.
Address: 1039 E Carefree Hwy, Phoenix, AZ 85085
Phone: (602) 224-5999
Hours: Mon – Thur 8 a.m. – 9 p.m.
Fri – Sat 8 a.m. – 10 p.m.
Sun 10 a.m. – 6 p.m.
Harvest HOC of Peoria Dispensary
With locations in California, Arizona, Maryland, Pennsylvania, and Florida, Harvest House of Cannabis is a dispensary brand with a large national footprint. This scale has allowed the company to stock its shelves with some of the latest cannabis products available—such as "handcrafted flower" from Avenue and "chef-inspired edibles" from Loveli. Harvest HOC is also prized for its medicinal-use insight, thanks to having a resident medical director on staff to advise on product usage.
But as with many large-scale chain operations, it's always possible for some locations to fall through the cracks. Specifically, Harvest HOC of Peoria Dispensary has collected poor reviews from customers who have experienced unprofessional staff behavior, unsatisfying promotional offers, and slow online ordering.
Address: 9275 W Peoria Ave #3, Peoria, AZ 85345
Phone: (623) 878-5954
Hours: Mon – Sun 8 a.m. – 10 p.m.
Arizona Natural Selections of Scottsdale Dispensary
According to the Arizona Natural Selections of Scottsdale Dispensary website, their centers have been built around the mission to "evolve" the medicinal cannabis experience. Specifically, the leaders of this brand have aimed to create a dispensary that's warm, welcoming, and health-centered.
To achieve this result, the brand has employed advanced technologies and growth practices to deliver products that have reached their "full genetic potential." For the medicinal customer, this approach could mean greater efficacy from cannabis treatment plans.
According to Yelp reviews, the customer service experience doesn't quite match up to the intelligence used to create the product. With claims that the staff is not properly trained, patients may not experience what should be delivered by a high-quality medical marijuana dispensary in Arizona.
Address: 7320 E Butherus Dr Suite 100, Scottsdale, AZ 85260
Phone: (480) 575-1245
Hours: Mon – Sun 8 a.m. – 7 p.m.
truBLISS
Just a quick look at the truBLISS website reveals an expansive menu of cannabis flower, extracts, pre-rolls, edibles, beverages, concentrates, and much more. If you're an experienced user, this wide inventory can make it easy to find both new and familiar products. And with their express ordering service, truBLISS claims to offer in-store pickup about 30 minutes after your order is placed.
However, diverse selection and convenient ordering may not make up for the brand's shortcomings. Online reviews suggest truBLISS products are overpriced—especially when compared to what nearby dispensaries offer. Others report that rude and unprofessional staff make the shop unappealing.
Address: 6844 E Parkway Norte, Mesa, AZ 85212
Phone: (480) 325-5000
Hours: Mon – Sun 8 a.m. – 9 p.m.
Nova Dispensary
Founded by medical marijuana patients, Mesa's Nova Dispensary offers insight that is directly connected to the issues facing Arizona's medicinal users. Committed to resolving many of these issues, the brand has employed expert cultivation and lab testing to ensure potent and consistent cannabis products that go beyond state requirements.
While some customers have been satisfied by the product, others have had challenging experiences with the shopping experience—such as being limited to online ordering only, inaccurate menu descriptions, and long wait times in uncomfortable conditions.
Address: 1911 W Broadway Rd Suite 23, Mesa, AZ 85202
Phone: (480) 912-4444
Hours: Mon – Sat 9 a.m. – 9 p.m.
Sun 9 a.m. – 7 p.m.
The Superior Dispensary
Providing a clean and open storefront, The Superior Dispensary makes for a welcoming shopping experience for both new and experienced cannabis users. Dedicated to delivering the best "Mother Nature" has to offer, you can browse a wide variety of medical and adult-use marijuana products. And if you plan your shopping trip at the right time, you can take advantage of Superior's daily deals or "pot-tail" hour specials.
Consumers, however, may still want to remain critical despite the shop's pleasant environment and customer service. As some Yelp reviews state, The Superior Dispensary has been called out for carrying products that are poor quality, overpriced, and inaccurately weighed.
Address: 211 S 57th Dr, Phoenix, AZ 85043
Phone: (602) 926-9100
Hours: Mon – Sun 8 a.m. – 10 p.m.
GreenPharms Dispensary Mesa
With their deli-style approach to budtending, GreenPharms Dispensary Mesa gives customers the opportunity to see their flower weighed out before purchase. In addition to this personalized service and accuracy, the shop is known to carry some of the trendiest products in the industry—such as infused pre-rolls by Terpstix and premium live hash rosin.
Despite enticing products, GreenPharms Dispensary Mesa only carries a 2-star average rating on Yelp. Reviews on the site report low-quality products, high prices, and challenging limitations on promotional specials.
Address: 7235 E Hampton Ave STE 115, Mesa, AZ 85209
Phone: (480) 410-6705
Hours: Mon – Sun 9 a.m. – 9 p.m.
Reef Dispensaries
If you're a longtime purveyor of Arizona dispensaries, you might feel that every storefront feels all too similar. That isn't the case with Reef Dispensaries, a store that's noted for its unique retro diner aesthetic. Beyond their shop that glows in neon lights, Reef Dispensaries offers a sizable menu stocked with first-rate cannabis products and friendly patient-consultants that can guide you through the selection process.
Unfortunately, recent price hikes on products have some customers leaving behind poor reviews for the Glendale, AZ location. These increases can hit the wallet a lot harder when considering that the brand offers few discounts and specials.
Address: 5558 W Bell Rd, Glendale, AZ 85308
Phone: (602) 535-0999
Hours: Mon – Sun 8 a.m. – 10 p.m.
The Mint Cafe by Mint Cannabis
Established by Arizona dispensary brand, Mint Cannabis, The Mint Cafe in Guadalupe offers a one-of-kind experience for marijuana consumption. Rather than serving as a standard dispensary, this kitchen prepares freshly infused foods—including holiday meals, baked goods, desserts, and sides—with custom THC dosing.
At this point, however, these uniquely crafted delectables may not carry enough "oomph" to impress. Current Yelp reviews suggest that customers have experienced discrimination from management, as well as low quality of flower product.
Address: 5210 S Priest Dr, Guadalupe, AZ 85283
Phone: (480) 749-6468
Hours: Mon – Sun 8 a.m. – 11 p.m.
Oasis
Aiming to offer everything a cannabis user may need, Oasis is an Arizona-based dispensary that offers a vast selection of flower, extracts, concentrates, edibles, and accessories. Particularly, this retailer is known for serving up products from top brands like Origyn, Haze, and Kynd.
The South Chandler Ave offers some convenience with in-store pick-up for medical and adult-use customers, as well as medical-only delivery. Some Yelp reviewers remain unimpressed though, citing rude management and staff as a reason not to return.
Address: 26427 S Arizona Ave, Chandler, AZ 85248
Phone: (602) 903-3665
Hours: Mon – Sun 8 a.m. – 10 p.m.
Ponderosa Dispensary
When you want to shop local, consider Ponderosa Dispensary in Glendale. Currently operating one location, this store is able to maintain a strong focus on curating craft cannabis products with high-quality specifications. And with a rotating menu, Ponderosa makes sure return visitors will always have something new to try.
Quality selection aside, Yelp reviews suggest that customers should prepare to be patient, as the dispensary is known for having long wait times. Customer service is also said to be lacking.
Address: 9240 W Northern Ave #103B, Glendale, AZ 85305
Phone: (623) 877-3934
Hours: Mon – Sun 8 a.m. – 9 p.m.
Noble Herb Flagstaff Dispensary
Understanding that cannabis consumers are individuals, Noble Herb Flagstaff Dispensary prides itself on providing options for everyone.
But while the store claims to have many selections at all price points, some Yelp reviewers beg to differ citing overpriced goods and inaccessible product information. Many also recommend going to the store in person for a better experience, as the website can be hard to navigate.
Address: 460 N Switzer Canyon Dr #100, Flagstaff, AZ 86001
Phone: (928) 351-7775
Hours: Mon – Sun 9 a.m. – 7 p.m.
Health for Life – Crismon
With a clean, well-organized storefront and varied product selection with discounts, the Crismon Health for Life dispensary has the framework to deliver a quality cannabis experience. Unfortunately, with a 1.5-star rating on Yelp, the Crismon shop doesn't seem to satisfy customers. Reasons for the poor rating include low-grade flower, long wait times, and less-than-stellar customer service.
Address: 9949 E Apache Trail, Mesa, AZ 85207
Phone: (480) 400-1170
Hours: Mon – Sun 8 a.m. – 9 p.m.
Giving Tree Dispensary
Committed to a high-quality product, Giving Tree Dispensary in Arizona sources products through a closely-monitored "seed-to-sale" model. Products are also tested by a third-party lab to ensure accurate potency and product descriptions.
Another impressive offering is the dispensary's risk-free guarantee: If you don't like what you buy, you can return it for a replacement or store credit within 10 days of your original purchase.
Despite these perks, many note via Yelp that long wait times make Giving Tree less appealing than other Phoenix dispensaries.
Address: 701 W Union Hills Dr, Phoenix, AZ 85027
Phone: (623) 242-9080
Hours: Mon – Sat 8 a.m. – 9 p.m.
Sun 8 a.m. – 6 p.m.
Curaleaf Dispensary Phoenix
Previously operated as a Bloom dispensary, Curaleaf Dispensary Phoenix comes with mixed reviews. While previous customers noted fast and quick service, current Yelp reviews suggest that the rebranded store is plagued with long wait times and unpleasant customer service. Time will tell to see if Curaleaf can straighten out these issues to deliver a more seamless experience for medical and recreational shoppers.
Address: 14 S 41st Pl, Phoenix, AZ 85034
Phone: (602) 396-5757
Hours: Mon – Sun 8 a.m. – 10 p.m.
When you find yourself asking, "Where to buy recreational weed in Arizona?" keep in mind that the answer is often changing. Arizona is 420-friendly, but the legislation is still fairly new. As such, more dispensaries will likely arise in the Grand Canyon State and continue to refine their customer offerings. In addition to using this list to find the best dispensary in Arizona, remember to do your research ahead of time to streamline your experience. Specifically, make sure to browse the shop's current menu and discount offerings, while taking a look at customer service reviews on sites like Leafly or Yelp.