San Diego Weather in April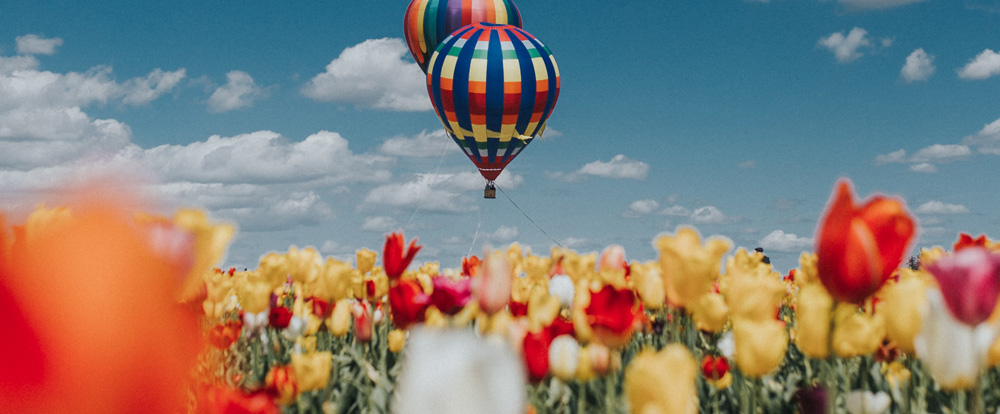 Are you planning a visit to San Diego in April? Maybe you're planning a move. Whatever the reason you travel to San Diego, you'll want to know what the weather is like in early Spring. If you're traveling with children, of course, you'll want to know all about San Diego kid attractions and what to pack for them to wear. With so much to enjoy about the area year-round, its idyllic climate being one of them, knowing the average weather in San Diego in April is important to be aware of as you plan your trip or move.
How Is The Weather In San Diego In April?
So, how is San Diego weather in April? Well, in a nutshell – it's incredible! Many consider the weather in early Spring to be the best of the entire year. And even if you're not a fan of springtime weather, we're so close to the border, you can get a warmer climate in Rosarito or Tijuana by taking a short jaunt down south.
Is April A Good Time To Go To San Diego?
April is the perfect time to go to San Diego. You'll have high temperatures averaging close to seventy degrees during the daytime, which means you can still enjoy San Diego beaches during the day. With the sun shining brightly close to ten hours daily during April, you can enjoy all the usual outdoor activities you would in any other warmer months. Even with the beautiful daytime temperatures and the length of sunshine per day, the water may be too cool for many people's tastes. So, if you're planning on surfing and swimming, it may not be the best time of year to plan your trip. However, you'll still see plenty of locals taking advantage of the less crowded waters and beaches during this time. If you're from a much cooler climate, the water may suit just fine, averaging a temperature of sixty-three degrees.
Is San Diego Warm in April?
Most people would generally consider the average daytime temperature of weather in San Diego during April, sixty-eight degrees, to be warm; however, you may consider that cool if you're from a more tropical climate. If you're visiting the area or moving here from anywhere in the US, you will likely consider it warm weather during early Spring.
Do People Go To The Beach in San Diego in April?
There are some fantastic experiences to be had in San Diego. Some of the most well-known areas, of course – our beaches! Noteworthy beaches worth visiting if it's your first time in the area are Mission Beach, Coronado Beach, and Pacific Beach. Please take advantage of San Diego weather in April to familiarize yourself with why it's easily considered one of the best places in California to live. If you go to Pacific Beach, expect an immersive local experience – this is where most San Diegans go to enjoy the beach and their beautiful home environment. On the other hand, Mission Beach is the perfect place to snap your selfies with its seemingly endless boardwalk.
What Is There To Do In San Diego In April?
Other "must-sees" no matter if you're a new transplant living in the city or just here for a short time, is, of course, Balboa Park. This famous park is a massive 1200 acre urban park. Though the park "began" in 1868 as the land was set aside, attempts to turn it into a park didn't begin until 1892. No matter which way you slice it, this park is a historic and breathtaking one. Things to do at Balboa Park are vast and varied – from museums, dining, botanical gardens, and of course, a fully stocked gift shop. To maximize your experience, stop in the visitor center upon arrival to get the entire rundown on what to do and tips from those working there!
In addition to Balboa Park, you should absolutely visit San Diego Zoo. San Diego Zoo is over 100 acres in size and home to thousands of rare and endangered species. This zoo is known for its humane habitats for the animals featuring rich, lush, and native trees and plants for them to live in. The zoo can be experienced in a couple of ways, making it one of the most fun things to do in SoCal. There are gorgeous, winding pathways that can take you through the zoo, as well as a half-hour guided bus tour (perfect for small children and first-timers alike).
Temperature in April
As mentioned earlier, your average daytime temperature in early Spring during the daytime will be about seventy degrees, give or take a few degrees. In the evening, you can expect temperatures to drop no lower than fifty degrees, with fifty-four being your average. Typical weather in San Diego in April is downright perfect, especially if you're not used to California's idyllic temps. So, take advantage of all the fun things to do here, one of which is dining outdoors! Popular places to eat in San Diego are Baja Betty's, La Puerta, and The Fishmarket. As far as things to do in these perfect temperatures, April is the month to enjoy beautiful flowers. Make sure you check out The Coronado Flower Show.
Humidity in April
Humidity averages around 69% in San Diego in April. However, it's still a drier month as far as rainfall. With it being such a moderate temperature, it's the perfect time to take advantage of outdoor events; the Mission Federal Artwalk in Little Italy is a must experience in April. And, since you'll be in the neighborhood, enjoy outdoor dining at one of the many excellent restaurants in Little Italy.
Sunshine in April
On an average day in the early spring months, like April, you'll see around 10 to possibly 11 hours of sunlight a day. Considering how many waking hours there are in a day, it's worth waking up early to experience the picturesque sunrises and taking a walk to enjoy the sunset on the beach. Another great event to take part in during April in San Diego is the San Diego Earth Fair – there's a parade, exhibits, and of course, delicious local food vendors. If you're visiting, you must check it out; if you're local, you likely come back year after year.
Wind in April
The average wind speed stays right under eight miles per hour throughout April, which is pretty average for an oceanside community. So, while it may seem a little breezy on some of your beach walks, in general, it's pleasant and relaxing. Enjoy the long walks along boardwalks like the above mentioned at Mission Beach.
Rainfall in April
You might also find yourself looking to plan an itinerary for your trip. Wondering if you need a jacket, will it be rainy and you'll need an umbrella? A good rule of thumb when packing for a visit to San Diego in April is to be prepared for anything! While we've already addressed the average temperatures, the saying "April showers bring May flowers" doesn't really apply in sunny California. In fact, April is one of San Diego's dryer months. Instead, February is considered the wettest month in the area. So, always have a rain jacket if you're visiting, but don't count on too much rain!
Clouds in April
Cloud cover decreases from the colder months during April, which brings beautiful sunny skies. So, planning a visit to San Diego during April will bring scenic views and perfect skies. The sky is considered clear to primarily clear 3/4 of April, at about 74% of the month. Any outdoor activity you choose, whether it's beaches, eating outdoors, or exploring Old Town, you'll have clear skies ahead of you!
Ocean Temperature in April
The Pacific Ocean water averages a temperature in the low sixties, with about sixty-three degrees being average for this month. So, if you consider that too cool, you may opt not to swim or surf; but, some people feel right at home in water at that temperature. The choice is, of course, yours.
Daylight in April
San Diego in April is beautiful as outlined above, but again, you're looking at lovely long days – almost eleven hours! So, plan accordingly with plenty of daytime activities if you're vacationing here. Hopefully, you found some suggestions mentioned earlier that appealed to you!
To reiterate, the San Diego Weather in April is considered by many to be the perfect time to experience all the city has to offer. If you're coming on a vacation, don't be surprised if you start touring rental properties or looking to buy here – hopefully, the market is in your favor while you're considering it! Either way, enjoy your stay or welcome home!