SDSU football hosts Boise State on Friday night for a  7:30 pm REDOUT!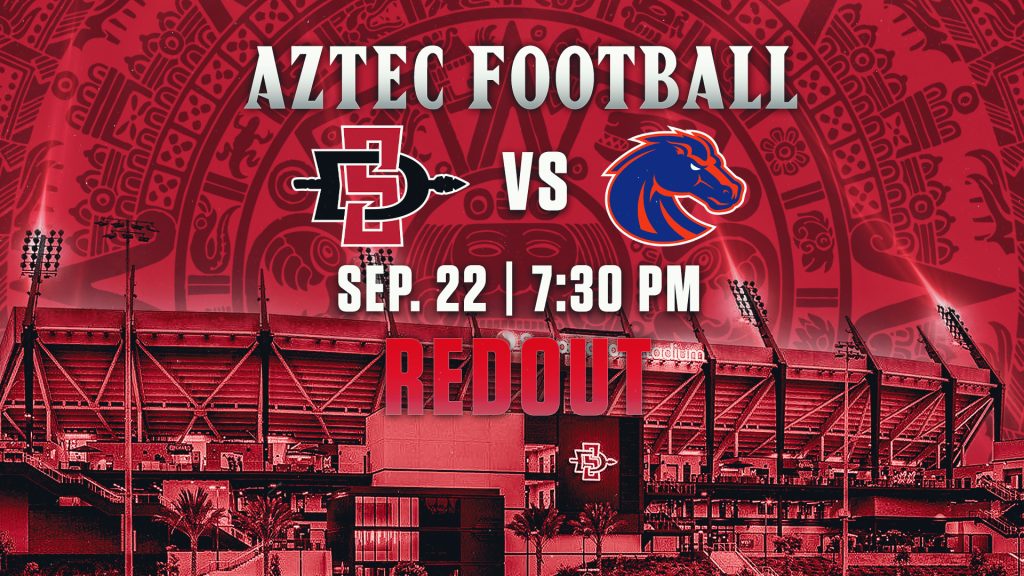 Aztec Football season is here and you can cheer on your hometown team at Snapdragon Stadium! San Diego State opens its Mountain West Conference season this Friday, September 22 when SDSU hosts Boise State at 7:30 pm. It's the Redout game and all fans are encouraged to wear RED to the game!
Tickets are available at GoAztecs.com/FBvsBoiseState or by calling the Aztec Ticket Office at 619-283-SDSU (7378). 2-game and 3-game Mini Plans are also available, as well as discounted Group Tickets for groups of 10 or more.
Here's a look at the Aztecs' remaining home schedule in Snapdragon Stadium:
Sept. 22 vs. Boise State
Oct. 21 vs. Nevada
Nov. 4 vs. Utah State
Nov. 25 vs. Fresno State
Go Aztecs!