Top 10 San Diego SEO Agencies in 2023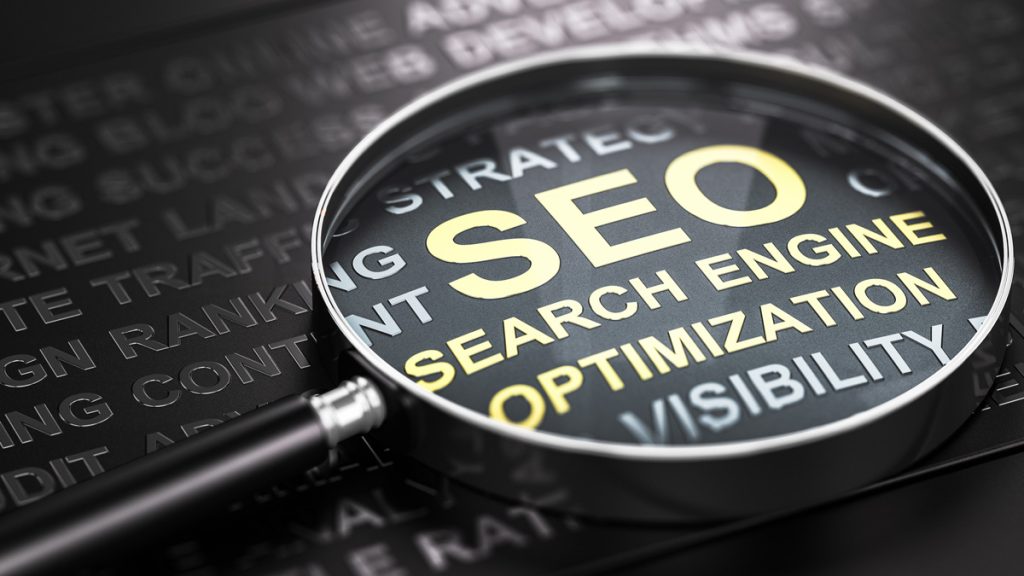 Our top choice, The Agency Engine, offers a free SEO audit. Sign up here for yours.
When it comes to getting your name out there and landing more eyes on you and your business, marketing is everything. However, trying to find the best means to accomplish this through digital media can be challenging, especially if you don't know where to begin and if you're overwhelmed by your options.
One thing that many people tend to overlook in the online marketing sphere is the importance of proper search engine optimization, or SEO. Fortunately, having a solid SEO strategy in place can make all the difference in making sure your company is on the front page of all of the major search engines.
As a local business, there are many SEO agencies that may try to vie for your attention, but not all are going to be created equal – and some are certainly going to be a better fit for you than others. If you're looking for the best San Diego SEO company to help boost awareness of your brand, then it's essential to do your due diligence beforehand.
What to Look for in an SEO Agency
When trying to find the right San Diego SEO company for your brand, there are a few things to keep in mind while doing your research. Not only do you want to make sure they are compatible with your exact business goals, but you also need to ensure that they can deliver on the promises they're making.
An SEO company that is overly ambitious in its offerings, for instance, can wind up building up unrealistic expectations and leaving you disappointed. Conversely, one that is careless and dismissive when you ask questions or probe deeper into their strategies is also one you'll want to avoid.
A few things you should be mindful of when choosing the right SEO agency for your business needs are their reputation, a commitment to white hat practices, access to the necessary tools to help boost your website's rankings, and experience. Providing comprehensive services, clear communication, and a customized approach is also vital.
The Best Overall San Diego SEO Company
There's no shortage of quality SEO San Diego companies for you to choose from, and our fine city has ample options available to you. From the smaller, more niche ones to the bigger, more prolific ones, there's going to be the right SEO company for your needs. No matter what you're looking for, you'll be sure to find the best one for you!
The Agency Engine
When it comes to choosing the right San Diego SEO company for your needs, you should never feel like you have to compromise on anything. And if you need a full-service agency that immediately understands these needs and is committed to helping you reach your goals, then you will love everything about The Agency Engine.
Your relationship with this unparalleled SEO company will start not with a generic landing page or an obtrusive chatbot, but rather, with the people themselves who make this company run smoothly. From there, they will work with you to help you meet any and all of your business marketing needs, from content development to link building.
With glowing reviews across the board to a friendly and knowledgeable team who is committed to your success, their free SEO audit will be the first step in helping you bring your business to the front page of Google. If you're ready to transform your business today, then you absolutely want this San Diego SEO expert on your side.
Top Rated SEO Agencies in San Diego
Power Digital Marketing
Power Digital Marketing offers an integrated approach to marketing, making it one of the top San Diego SEO agencies for you to choose from. This company specializes in a scalable approach to funnel customers to your business. From casting a wide social media net to targeted emails, they can help provide you with the desired results. With reputable clients like Dropbox, Kate Somerville, and P&G, you can feel confident that you're in good hands when you turn to the knowledgeable team at Power Digital Marketing. Furthermore, their down-to-earth, no-nonsense approach is unique, making them an unexpected breath of fresh air in a sea of generic SEO companies.
Address: 2251 San Diego Ave., Ste A250, San Diego, CA 92110
Phone: (619) 501-1211
Hours: Mon – Fri 8 a.m. – 5 p.m.
Saba SEO
If you are looking for a hearty return on investment – as well as a group of creative professionals that can design a strategy and advertise your business – the team at Saba SEO understands that transparency is paramount when trying to narrow down the right San Diego SEO services for your goals. Their compromise is such that they will only take on a project if they understand your marketing expectations. They employ search engine optimization, PPC, and social media strategies.
Address: 3954 Murphy Canyon Rd., d201, San Diego, CA 92123
Phone: (858) 223-1904
Hours: Mon – Fri 9 a.m. – 5 p.m.
WISE Digital Partners
WISE Digital Partners provides on-point visuals and careful strategies that are good for Instagram, and they're also present on sites like Facebook, Linkedin, and Snapchat. With your objectives in mind, they can help design a strategy that fits your needs..
500 W Harbor Dr. #303, San Diego, CA 92101
Phone: (619) 727-6165
Hours: Mon – Fri 8 a.m. – 5 p.m.
Storm Brain
No matter what industry you happen to work in, Storm Brain is ready to work with you. Their dedicated team is committed to creating a customized, exhaustive approach to building up your brand through a variety of techniques such as online marketing, digital design, and web development. One aspect of this San Diego SEO company is how they genuinely feel that you're on the same team as them, and they embody this mindset in everything they do.
Address: 2150 W Washington St., Suite 104, San Diego, CA 92110
Phone: (619) 618-0344
Hours: Mon – Fri 9 a.m. – 5 p.m.
Stop scrolling already and sign up for your free SEO audit from The Agency Engine. You won't regret it!
SEO 1 Click of San Diego
SEO 1 Click of San Diego knows its way around boosting your online presence. Through utilizing strategies like lead generation, PPC, Google Adwords, and search engine advertising, this award-winning San Diego SEO agency isn't shy about doing what it takes to get you the attention you need for success. Even better, they keep their entire team in-house and don't outsource anything, which means that you can feel confident that you know who is working with you.
Address: 501 W Broadway, San Diego, CA 92101
Phone: (619) 471-1881
Hours: Mon – Fri 9 a.m. – 5 p.m.
Quantm Media
Creativity is a cornerstone of Quantm Media's approach to SEO, and it's clear that they aren't afraid to tap into the unconventional to help bring your website to the front page. Through complex strategies and clever marketing, they strive to help increase both consumer engagement and conversions. Their approach to search engine optimization includes PPC management, link building, and even a free SEO audit to help determine where any issues may lie in your own online presence.
Address: 2815 Camino del Rio, S #114a, San Diego, CA 92108
Phone: (619) 432-2782
Hours: Mon – Fri 9 a.m. – 5 p.m.
Nomad SEO
As one of the smaller SEO agencies in San Diego, Nomad SEO puts their writers at the forefront of their business. Using only proven tools to help increase your website's ranking, this company is proud to admit that they only take on clients who can truly benefit from their services. Their strategies include link building, content creation, and updating your own existing website. They also avoid any black-hat methods and aim to only provide quality link building.
Address: 4655 Cass St., San Diego, CA 92109
Phone: Online Only
Hours: 24/7
RankPay
With nearly fifteen years of experience and over two thousand business owners just like yourself underneath their belts, RankPay is no stranger to the world of SEO. This San Diego SEO agency aims to be a results-driven business, and they strive to accomplish this through a variety of channels. Using a combination of PPC management, content marketing, and website creation and development, they can help drive your website to the front page.
Address: 1495 Pacific Hwy. #275, San Diego, CA 92101
Phone: (866) 831-2824
Hours: Mon – Fri 9 a.m. – 5 p.m.
Self Image Media
For smaller to mid-sized businesses who are looking to boost their SEO rankings, Self Image Media might be a good fit for them. With a focus on creating mobile-friendly websites and experience in driving traffic to them, this San Diego SEO agency has both the experience and the reputation to deliver the results you want. In addition, they have ample glowing reviews to support their claims, and their customers seem largely satisfied with the services they offer.
Address: 437 J St. #203, San Diego, CA 92101
Phone: (619) 737-1506
Hours: Mon – Fri 8 a.m. – 5 p.m.
Get Started with the Top San Diego SEO Company Today
No doubt, you have your choice of San Diego SEO agencies that are ready to help you and your business succeed. And if you are looking for a rock-solid digital strategy and impeccable marketing, then our beautiful city has plenty of capable and skilled SEO teams that will engage with your product or brand to help elevate it to new heights.
Understandably, this can be very good for both smaller businesses and bigger ones alike. Nevertheless, trying to narrow down your options can be tricky, especially if you're not sure where to begin or who may be the best fit for your goals. If you're trying to secure the best SEO company, San Diego has a bounty of options available to you.
From the unmatched quality of the team found at The Agency Engine to the honest and candid experts at Power Digital Marketing, we have a rich environment of digital entrepreneurs and thinkers at your disposal. This means that if you're trying to boost your Google rankings, then all you need to do is choose your favorite – and get started!
Made it this far and still haven't signed up for a free SEO audit from The Agency Engine? Better sign up now!