How to take a Hat Making Class from Famous Milliner (Right Here in Solana Beach!)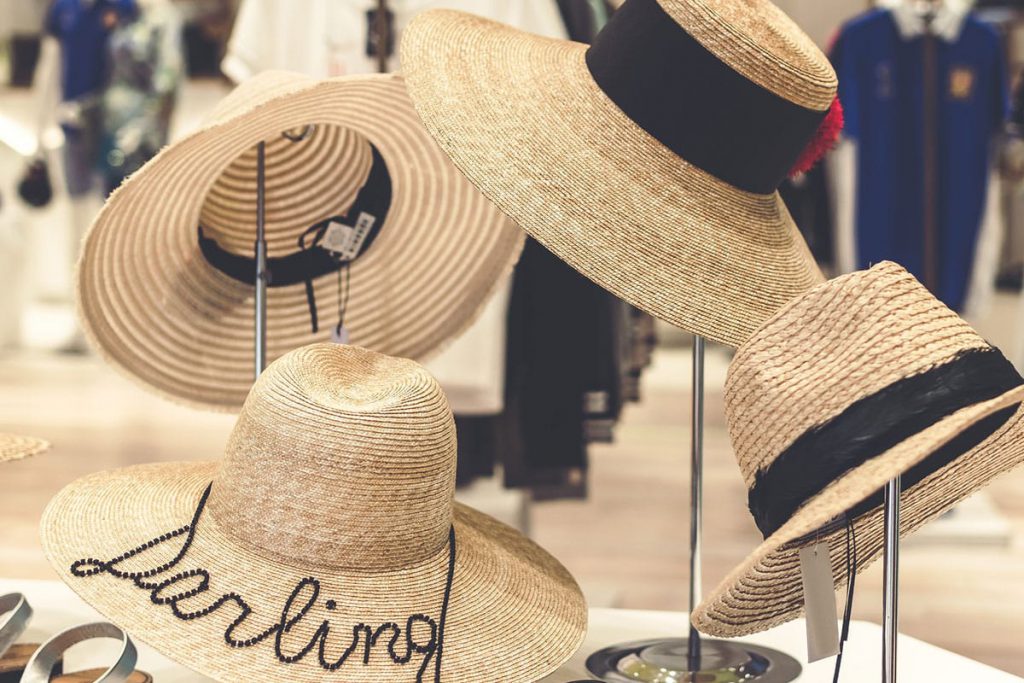 Have you ever seen a hat in a magazine that inspired you? Made you dream of recreating your own? At Jill Courtemanche Millinery in Solana Beach, slightly north of La Jolla, Jill can help you do just that.
Jill, deemed Lady of the Lid by AAA's Westways Magazine, is a master milliner. Originally from the East Coast, her work has been featured in The Huffington Post, Ranch & Coast and Lucky Magazine, just to name a few sources. Walk into her Solana Beach shop and it's easy to see why; the shop's clean, chic design highlights the unique variety of grand hats on display.
At her Solana Beach hat making shop, there are many hats you can purchase, but she offers something even more personalized, the chance for you to make your own.
Prepping for the Del Mar Races: My Experience at Jill's Hat Making Class
In preparation for the Del Mar Races, the height of Southern California hat season, I tried one of her Southern California hat making classes and would highly recommend Jill's Basic Fascinator Hat Making Class I took. Here's why.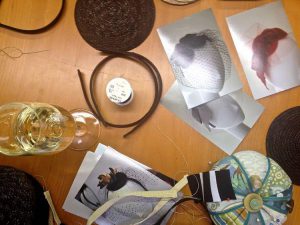 All Hat Making Materials Provided
JC Millinery provides absolutely everything you need, which is critical. Because let's be real, if I had tried to make my own hat, I would've found myself walking around Michael's lost.
Jill, however, is an expert milliner, so she knows exactly what hat making materials are needed and how to use them, from feathers and netting to ribbons and beads. This makes it a completely seamless (except for the seams in the hats, of course) experience.
Hat Making Step-by-Step
Myself and my close friend had never made hats before, but this is no problem with Jill's hat making class. As long as you can do the most basic sewing, you'll be just fine.

Perfect Hat Making Ambience
At JC Millinery, Jill adds extra touches to make for a great hat making experience, such as:
Inspiration: Photos and hats are on the table to offer ideas and inspiration.
Music: The backyard party mix was just right.
Unrushed Ambience: Jill gives you plenty of time for each step; I never felt rushed to catch up.
Bubbly: If you go to a night class, there's a chance some champagne will appear!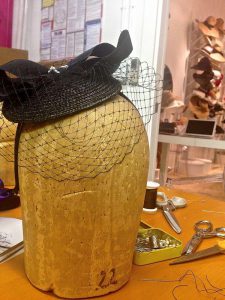 Overall JC Millinery Experience
I couldn't be more pleased because Jill helped me create the very hat I imagined (which was inspired by a character from my favorite television show, Gossip Girl).