High Tide Dinner at The Marine Room: Oceanfront Dining at its Best
Since it opened its doors in 1941, The Marine Room has been the benchmark for quality oceanfront dining in La Jolla. It brought first-class French-inspired cuisine to San Diego for the first time; and with it, an inclusion of all things nautical: even its seahorse emblem, which has remained the same for more than 75 years, has become synonymous with quality and elegance.
We were invited to experience what a High Tide Dinner at this special place is all about! Here's an inside look at the magic behind one of La Jolla's most beloved icons.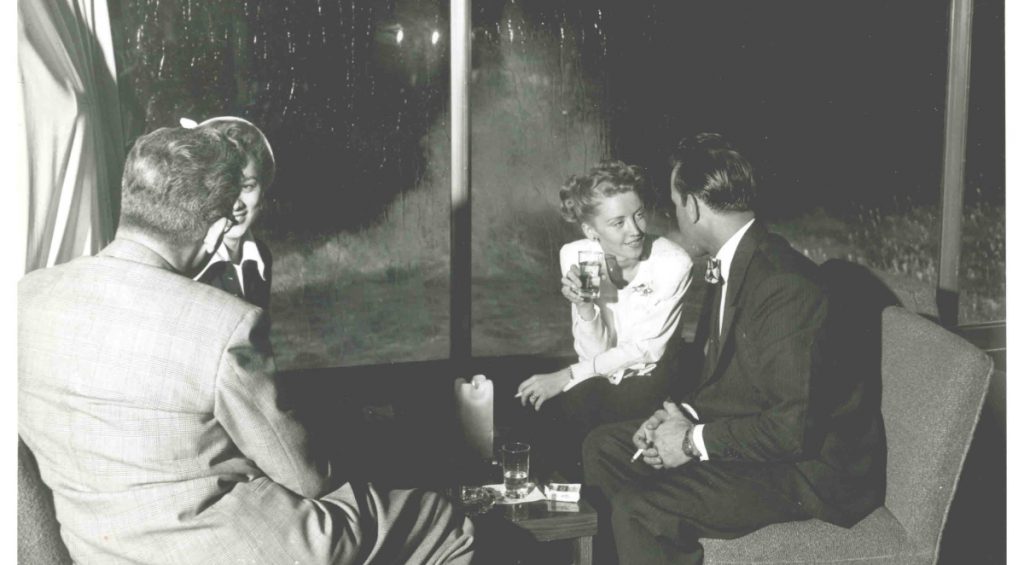 76 Years in the Making
Spindrift Inn was built in 1916 and for years served as the only lodging along La Jolla Shores. In 1935, the Inn, along with the La Jolla Beach & Yacht Club (now La Jolla Beach & Tennis Club), were purchased by Frederick W. Kellogg. It was actually his son, William Scripps Kellogg, who opened the restaurant we know today in 1941.
The opening day menu featured Fresh Lobster a  la Newburg in a shell for $1.35; Rainbow Mountain Trout Saute Amandine for $1.25, and martinis for just 35 cents!
Remarkably, it wasn't until the El Nino storms of 1982 that the relentless tide forced its way through the windows and flooded the restaurant, resulting in a nine-month remodeling and restoration project. This included installation of even tougher windows; ever since, the glass has held and the windows have remained beautifully intact.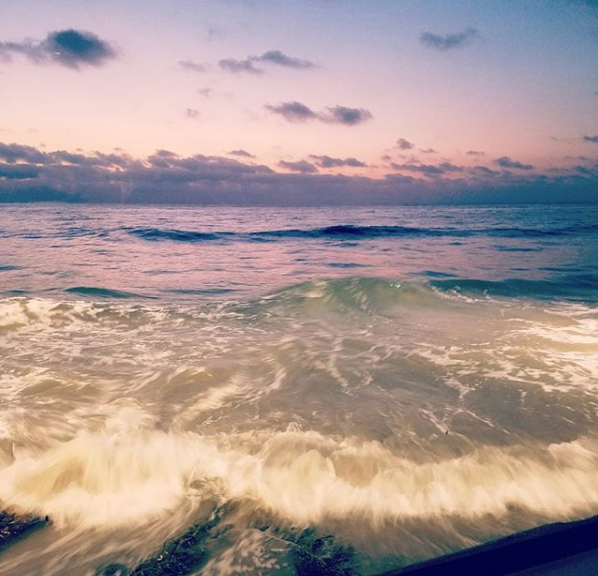 Not Your Typical Oceanfront View
Being situated on multiple levels, the views begin right when you step foot into the restaurant and make for a stunningly dramatic entrance. A short, winding staircase leads one to the main dining areas, where there are tables and elevated booths arranged with white linens and elegant tableware. Wall-to-wall windows give patrons a sweeping 180-degree panorama of the ocean, and waves can be heard crashing against the windows from nearly every table.
This really isn't your typical 'oceanfront dining;' you are quite literally on the water, which, needless to say, makes those crashing waves all the more dramatic.
It's interesting to note that this is the only restaurant of its kind in the area, and that is mostly due to present-day building restrictions. Because it was built in 1941, before local authorities were closely watching coastal development, the Marine Room's construction was uninterrupted — and the result is breathtaking.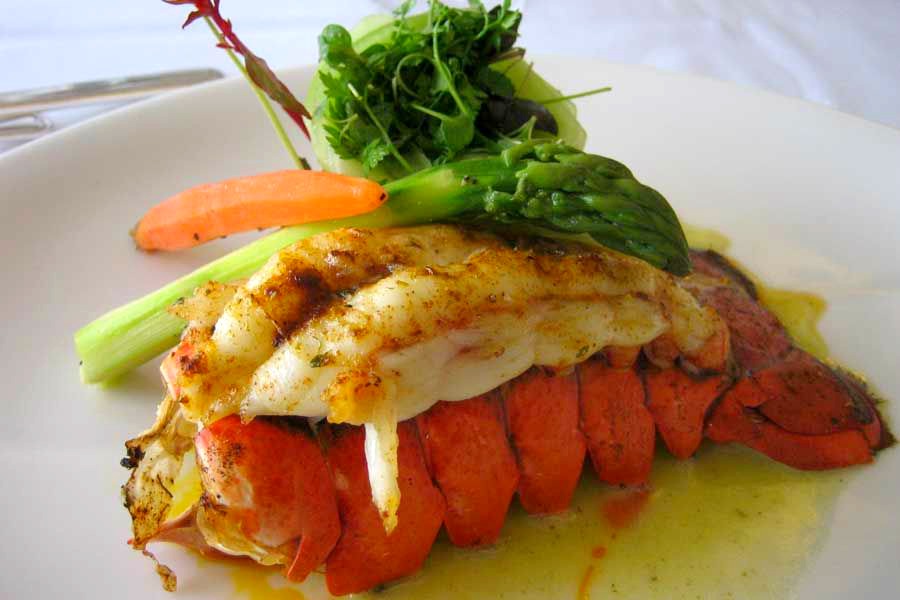 Mouthwatering Cuisine
Our dinner that evening was ordered from their specialty a la carte menu, created especially for the High Tide Dinners. We began with the signature lobster bisque, a wonderfully sweet rendition of the classic, and the crab cakes; paired cleverly with acorn noodles, the cakes were warm, moist, and perfectly flavored.
For the entrees, we ordered the Lobster tail, which was melt-in-your-mouth delicate; and the Ahi Tuna (recommended by our server), which did not disappoint with a side of sticky black rice, avocado, mango, and an unusually evocative white port hibiscus infusion.
Dessert was a lovely finish to the meal: the Spindrift Cobblestone Pie, which has been on their menu for years and remained a consistent favorite. The pie comes with espresso and vanilla ice cream, toasted hazelnuts, and a perfectly flavored Maker's Mark bourbon sauce for just the right amount of kick. It wasn't too sweet or too heavy, which is perfect on the palate after an incredibly flavorful three-course meal. We definitely did the right thing going with seafood for our main dishes — everything was cooked to perfection.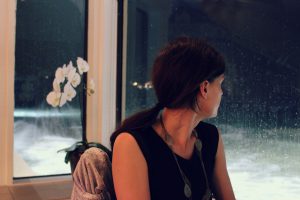 Wall of Waves
During dinner (reservations are held from 5pm to 10pm), it's common to see kayakers, scuba divers, and even the occasional seal or sea lion trying to snatch up the last of their meal. A floodlight is angled directly onto the water, illuminating sea life several feet outward and enhancing the up-close view of crashing waves.
Between courses, we took nearly every opportunity to photograph the waves crashing against the windows; there is something to be said for having that kind of entertainment to accompany your meal! High tides typically range between 4 and 5 feet above sea level, so the 6-foot to over 7-foot high tides during summer are reason enough to make this a memorable experience.
That evening, the peak tide was reported to be 6.7 feet at 9:52pm. We arrived around 8:00 and were able to see the progression towards the larger and more impressive tide. Once night fell, two seals made an appearance; our waiter noted that over the years, several seals have situated themselves right on their property for days (even weeks) at a time!
The magic of The Marine Room is more than just the waterfront views. It's the ambiance, the attention to detail, and the tireless hospitality that truly place this restaurant in a class of its own.
Other opulent dining experiences throughout the year include Mother's Day and Easter Brunch and special Father's Day dinners. High Tide Breakfasts are held every October through March, and High Tide Dinners are from April through September. The Marine Room is located at 2000 Spindrift Dr. in La Jolla Shores. To make a reservation call (858) 459-7222 or visit their website!