Things to Do in San Diego for Adults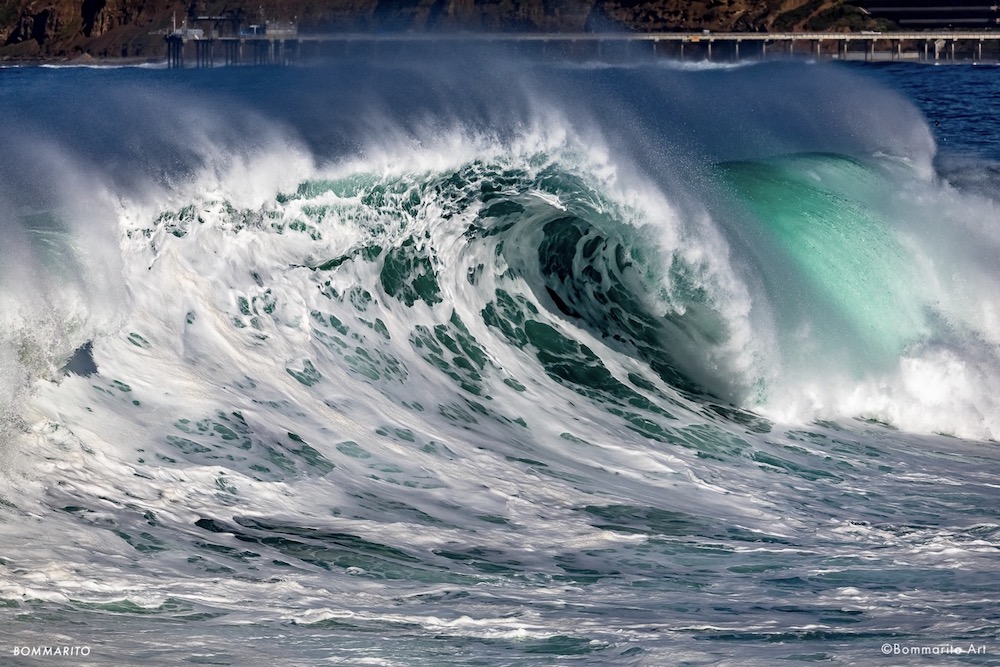 Every year San Diego is visited by millions of people worldwide, making it a hotspot for things to see and do. From the perfect weather all year long and expansive beaches to Legoland and SeaWorld amusement parks, the Del Mar Racetrack, restaurants in the Historic Gaslamp section of downtown San Diego, as well as the World Famous San Diego Zoo and Wild Animal Park, there are so many fun things to do in San Diego for adults and kids alike. 
And with proximity to Mexico to the south and Orange County to the north, with its attractions, theme parks, and beaches, San Diego is perfectly situated to be the destination for every vacation. 
Whether you're on vacation visiting San Diego for the first time or a local looking for hidden gems and ideas for something to do, read on and see our selection of all the fun things to do in San Diego for adults and their families. 
The Best Daily San Diego Activities for Adults
From beaches, parks, museums, mountain biking and hiking trails, and top-rated restaurants… to some of the coolest dive bars in America, there are many things to do in San Diego. This list is designed as a resource for you to discover San Diego and have a great time along the way. 
We've separated our list into sections from boat cruises and tours, other attractions for adults, amusement parks for families, sightseeing tours, sporting events, outdoor activities, and the many casinos located around San Diego. 
Cruises & Boat Tours
Take a tour of the San Diego Bay with a cruise, boat tour, or rent a boat and take a spin around the bay. From Shelter Island to Coronado, the San Diego Bay allows you to see the incredible downtown skyline in a new way. Or leave the piloting to the professionals, hop on one of the Hornblower's evening cruises to have dinner, drinks, and entertainment on the bay while you watch the sunset over Point Loma. 
San Diego Attractions for Adults
Home to the most craft breweries per capita globally, San Diego boasts award-winning breweries such as Ballast Point, Stone, Coronado Brewing Company, among others. Grab a rideshare, cab, or join a beer tour and check out some of San Diego's many breweries. 
If beer is not your thing, San Diego is also home to small wineries in Fallbrook, Rancho Bernardo, Penasquitos, and Valley Center in North County and is a short drive to the incredible wineries in Temecula. 
If nightlife is what you're after, San Diego has several hotspots to check out. 
Cruise out to any of the beach communities and sip on a cocktail next to the beach during sunset. 
The historic Gaslamp Quarter of downtown San Diego offers a wide variety of restaurants, bars, and clubs and is one of the top destinations for things to do in San Diego for adults after dark. 
If catching some live entertainment is more your "jam," check out Winston's in OB, the Comedy Club in La Jolla, the Starlight Theater, and the Old Globe in Balboa Park for live plays. 
If you're looking for suggestions on what to do in San Diego for seniors, Lamb's Players Theater in Coronado offers intimate small traditional plays nightly.
Amusement Parks in San Diego
Maybe not as famous as Hollywood for its amusement parks like Universal Studios – San Diego has a few local secret spots for you to enjoy. 
One of the two major amusement parks in San Diego is SeaWorld. As an oceanarium, you can watch and see aquatic animals in their natural element either within their exhibits or live-action shows. Grab a beer and snacks, walk around the interactive park, or head over to the roller coaster and other rides, including the Bayside Skyride. 
Legoland is for the kid in all of us. Check out the exhibits, each made from thousands upon thousands of legos. Or get in a line and jump on one of the many roller coasters and other rides. Don't worry, the passages and carriages aren't made from legos, just the exhibits. 
The San Diego County Fair (formerly Del Mar Fair) is held annually in late June with vendors, attractions, and rides. 
 Built-in 1910, the Balboa Park Carousel adjacent to the San Diego Zoo is one of the oldest standing amusement park rides around. 
Not to be outdone, Seaport Village has the oldest carousel in all of the area. Built over 125 years ago in 1895, take a nostalgic trip to a time long ago as you go faster and faster on the Fair Park Looff Carousel. 
The Giant Dipper Roller Coaster at Belmont Park opened for its maiden voyage in 1925. Known for long drops at speeds approximately 50 miles an hour, the Giant Dipper is the oldest remaining wooden roller coaster on the west coast. 
Sightseeing Tours
Old Town Trolley Tours the historic areas of San Diego, allowing riders to hop off, shop, dine, explore, and hop back onto the next trolley when ready to head back. 
San Diego SEAL Tours takes you from street to bay in their unsinkable Hydra-Terras. Take a guided tour of historic San Diego and a "bird-eye" view of the seals and sea lions while you float nearby.
San Diego Bay Cruises takes you from shelter island in comfort and style around the San Diego Bay and harbor. 
For the hop-head in you, one of the best San Diego activities for adults is to take one of the many brewery tours. With over 100 craft breweries to choose from, get unique insights, details, and most importantly, a designated driver while you sample a variety of San Diego's famous breweries. 
Sport Events
There are several sporting events in San Diego throughout the year, so if you're looking to catch a game or some of the world's best golfers, we've got it on our list of the best things to do in San Diego for adults. 
The San Diego Padres: Play at Petco field, downtown San Diego in the East Village.
The San Diego Gulls: San Diego's professional hockey team plays at Pechenga Arena.
The San Diego Seals: Play professional lacrosse at the San Diego Sports Arena.
The Farmer's Open at Torrey Pines: This seasonal event hosts some of PGA's finest golfers.
The San Diego Gulls Hockey Team: Plays at the San Diego Sports Arena of the AHL.
San Diego State Aztecs, UCSD Tritons, and USD Toreros: Various college games hosted by local teams from the San Diego State Aztecs, the Tritons of UCSD, and Toreros of University of San Diego.
Del Mar Races: Held every summer beginning in mid-July, the Del Mar Race Track is renowned as a premier venue for horse racing. Additionally, they offer a military discount too.

Red Bull Air Races: Held in the San Diego Bay, catch some of the most acrobatic single-engine planes worldwide
Outdoor Activities
San Diego is more than just beaches. In fact, within less than an hour's drive, you can get to the desert, mountains, and valleys for hiking, camping, mountain biking, and even snowboarding during winter. 
San Diego Casinos
San Diego is home to numerous resort casinos, from Sycuan, Barona, Pechanga, and Viejas, among many others. To explore San Diego for adults, spend a day at one of the luxury resorts surrounding the casinos, lounge poolside, or jump into the action on many different popular casino table games and enjoy yourself. 
Things to Do in San Diego for Adults FAQs
From casino games, shopping, dining, amusement parks, and more, there are many things to do in San Diego. If you have questions about all the attractions and things to do in San Diego for adults, our frequently asked questions section below can guide you. 
What can couples do in San Diego?
If you and your loved one are looking for San Diego date ideas or need romantic things to do in San Diego, try a sunset boat cruise. Or perhaps romantic dinners overlooking the ocean in La Jolla is your thing. Maybe cocktails at the Hotel del Coronado or dinner overlooking the San Diego skyline at any of downtown's rooftop bars and restaurants.
What is there to do in San Diego at night?
There's never a dull moment in San Diego. For nightlife, check out the historic Gaslamp Quarter, a romantic dinner in downtown La Jolla, or drive up the coast to sleepy Solana Beach and catch a show and grab a beer at one of the many breweries and restaurants in the area. 
Ho can I spend a day in San Diego?
Outdoor activities like hiking, surfing, and mountain biking are common in San Diego and are among the best things to do in San Diego alone. 
What can you do for free in San Diego?
When making a San Diego itinerary for adults, we'd be remiss if we didn't mention freebies like the first Tuesday of every month the museums in Balboa Park offer free admission. With so many trails around the county and beaches galore, just basking in nature at Torrey Pines State Beach, watch the seals at La Jolla Cove's kiddie pool, browse the Ocean Beach Farmers Market, or hike Mission Trails are excellent ways to spend your time.
Closing Thoughts
With so many things to do in San Diego for adults, you just can't get it all accomplished in a day, much less than a week. Remember to pack your sunscreen, drink some water, and prepare to have the time of your life. 
About the author: David Throop is a freelance writer specializing in marketing, health, fitness, and wellness with an eye toward his clients achieving their outcome objectives. When he is not being bitten on the ankles by precocious puppies and children he likes to spend his time outdoors.