Tips to Make Renting a Car in San Diego a Breeze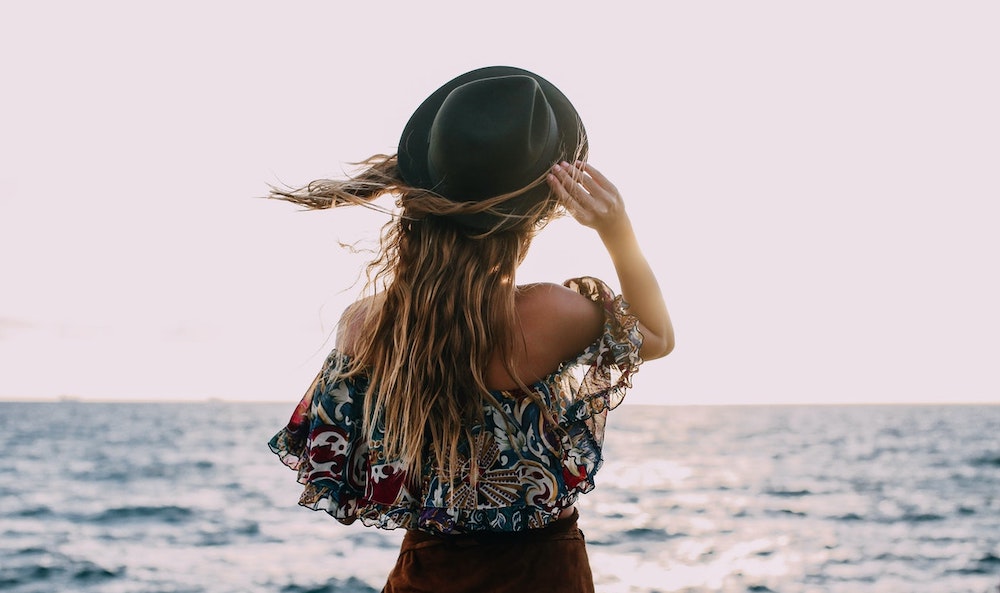 When you're sightseeing in America's Finest City, why not make it your finest experience in every way? That includes getting the finest deal on a rental car as well as rental car insurance.
We'll give you car rental tips so you can devote more time and have more spending money to enjoy your San Diego getaway.
Why get a rental car in San Diego?
If San Diego suffers from anything, it's an embarrassment of riches, especially in the eyes of a tourist. There are more than 500 things you can do in the San Diego area.
While San Diego does have many public transportation options such as buses, trolleys, ferries, and a rail commuter system, each has limitations. For example, Coronado may be a ferry hop away from where you're staying, but it only takes you to the Bayside of the peninsula. If you're aiming for the beach, that's another 1.5 miles.  
#1 — Expand Your Sightseeing
There's nothing wrong with sticking to downtown San Diego or the Gaslamp Quarter. But if you don't have a rental car, you'll miss out on so many drop-dead gorgeous San Diego-area sights.
For one, you'll kick yourself if your San Diego vacation doesn't include La Jolla Cove, where you can catch a glimpse of the bright orange Garibaldi, the California state fish, as well as seals and sea lions.
#2 — Create Your Own Schedule
Your leisure time should be leisurely, not fraught with fretting about what trolleys or buses to take and catching the trolley or the bus on time, let alone worrying about seating availability.
You're not on a tightly scheduled group tour. Enjoy Balboa Park, San Diego Wild Animal Park, Temecula wine country, and the San Diego Botanic Gardens when you want and how long you want.
#3 — Control Cleanliness
A rental car is less of a potential coronavirus risk than public transportation. Rental car companies have adopted stringent policies of enhanced cleaning measures between each rental.
They sanitize key areas with disinfectant, including the key and key fob, center console, cupholders and compartments, seat surfaces, seat pockets, instrument panel, steering wheel and column, door interiors and pockets, all door handles, and mirrors. 
And you have much more control over keeping a rental car clean. You can wipe down high-touch areas such as the steering wheel, knobs, dashboard, window buttons, and armrests.
Now let's see how you can achieve that high amount of freedom and control the most affordable way.
Best Deals on Rental Cars
The average cost of a car rental in San Diego is $42 a day. Let's look at how to get your rate on the lower end of the cost spectrum.
Use Space Sparingly
Want to fantasize that you live in San Diego while you're visiting? Then tool around in a Honda Civic. It's both the most popular new car and used car in San Diego, according to a new analysis by the car search engine iSeeCars.com. 
Luckily, if you have your heart set on that vehicle, as a compact car it's on the more affordable end of rental car types. The most affordable is the economy category, while a fancy sports car would be 50 percent more, and an SUV would be double the cost.
It may seem like an economy car and a compact car would be the same thing, but the differences come down to your comfort level. An economy car has few seats and limited luggage space. A compact car is often a regular-sized car, so you'll have more space and room for more people.
If you're fine with an economy car, opt for that since it's the most affordable. That means they're the most popular, but that also means if the car rental company doesn't have one on the lot, they'll give you an upgrade.
Start Comparing Rates Early
Comparison shopping online is always the key to savings. Try Kayak, Priceline, and Cheapcarrental.com. When you find options you like, go directly to the car rental company's site, as sometimes they discount more, especially if you pay right then.
You may be able to save at least $5 a day by expanding the field from Enterprise, Hertz, and Budget to second-tier car rental companies like Advantage, Pay Less, Thrifty, and Dollar Rental.
Take advantage of the perks that come with those annual memberships you pay for, including Costco, AAA, and American Airlines' frequent-flyer program. Costco consistently beats online sites and you can often add a driver for free. AAA offers 8 percent savings with Dollar and 10 percent savings with Thrifty. 
AAdvantage members can get 35 percent off Budget and Avis, but the rental has to be from an airport. This can be a good deal as well as convenient if you're flying in, as it's usually recommended to rent a car from a location away from the airport to avoid airport surcharges.
But San Diego has found a way to have car rental companies be competitive and still be close to the airport. In 2016, the new Consolidated Rental Car Center opened just a few minutes from the airport in Little Italy. 
One of the 14 companies in San Diego that has excellent prices is National Car Rental. Avis, Budget, and Hertz are recommended as well.
There is a quick, complimentary ride on a dedicated alternative-fuel shuttle to the center from the San Diego International Airport on an interior airport roadway. An airport easing congestion and reducing its overall carbon footprint? That's hard to resist.
The earlier you book your rental car, the better. The sweet spot is three to six months before your trip, when prices are most competitive.
Avoid Rental Car Extras
Don't get talked into paying for add-ons like navigation. You don't need to shell out $15 more a day for the rental car company's Garmin device when you can use Waze or Google Maps on your cell phone for free.
When it comes to fuel, you could be spending more if you automatically agree to the car rental company's prepaid fuel service.
As noted above, there's a charge for adding a driver, which could be $12 or more a day. So unless you can use Costco Travel, stick to one driver.
Best Deals on Rental Car Insurance
Rental car insurance can add as much as $30 a day to your rental car rate.
This is another reason you should do research, compare car rental companies, and reserve ahead: You may find out you don't need the expensive coverage they're offering, and you can reduce unnecessary expenses to have more money for your vacation.
Here are options to check so you won't be at the mercy of the car rental agent:
Check Your Insurance Policies
Your car insurance policy may already extend to rental cars. Contact your insurance agent for complete details. If it doesn't already, you may be able to get a better deal by adding coverage to your policy, rather than getting it at the last minute from a rental company.
If you have travel insurance, check that policy. Not all travel insurance plans have coverage for car rentals, but some comprehensive plans do have an add-on option for rental car collision coverage if the rental car is damaged in an accident. Another term for it is car hire excess insurance.
And note that if you already have health insurance, there should be no need for another personal accident insurance or personal injury protection insurance.
Check Your Credit Card Perks
One of your credit card accounts may already provide rental coverage if you use the card to pay for your rental. But read the fine print or call customer service directly. Not every card offers the same coverage, and sometimes coverage differs depending on the bank issuing the card.
For example, Visa usually covers theft, damage to the rental car, towing, and loss-of-use charges if you aren't covered by your car insurance policy. If you have your own insurance, Visa will reimburse your deductible as well as other charges your insurer may not cover. But they (and Mastercard) don't cover injury, property damage, and damage to other vehicles.
A few credit cards automatically give you primary coverage, even if you already have a car insurance policy. This can be useful if you don't want to risk a premium increase on your car insurance if you need to make a claim. American Express offers primary coverage if you go online or call them to pay a one-time fee of $16-$25 to upgrade from secondary coverage.
One final note: If you don't refuse the collision damage waiver insurance offered at the car rental counter, however adamant the agent may be, you will negate your credit card company's coverage.
We hope we've shown you ways not to give more money to car rental agents, keeping more for yourself to enjoy checking off your San Diego bucket list.
About the author: Karen Condor writes and researches about road trips, rental cars, insurance coverage, driver discounts and more for the car insurance comparison site, CarInsuranceComparison.com.