Top 10 Breweries in North County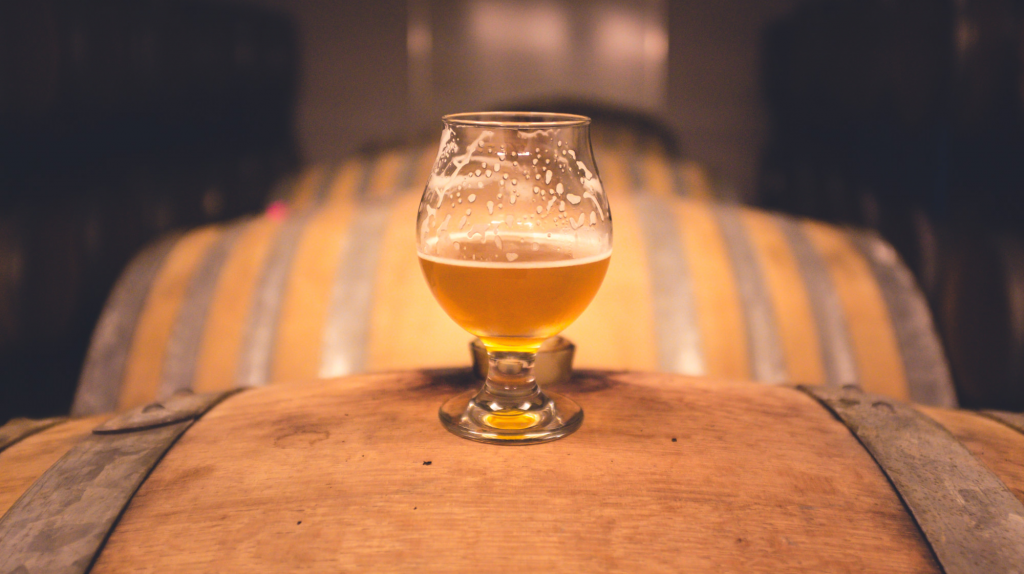 We all know that the city of San Diego is a beer lover's paradise. With over 150 craft, nano, and micro breweries and counting, San Diego County has seen an explosion of breweries and tasting rooms, especially along North County's "Hops Highway." But others are cropping up throughout San Diego's 4,500 square mile region, even as far as the small, mountainside town of Alpine. You can spend all year hopping around, tasting new varieties, and never get bored. Here are the top 10 breweries in North County, San Diego!
Viewpoint Brewing
2201 San Dieguito Dr, Del Mar 92014
The relatively new Viewpoint Brewing location in Del Mar doesn't yet have the accolades many of the more established breweries on this list have. What it does have, however, is an unbeatable view/atmosphere; overlooking the San Dieguito Lagoon, there might be no brewery with a better view within San Diego, and its outdoor patio is always playing live music. Plus, there's some truly decadent food on the menu (like beef tartare and bone marrow), as well as a constantly rotating tap list that indulges head brewer Moe Katomski's experimental side.
Culture Brewing Company
111 S. Cedros Ave, Suite 200, Solana Beach 92075
Culture Brewing aims high with all their beers, focusing on keeping things simple. Classic styles done beautifully is what Culture is all about. Give their Ginger Snap Red Ale, Tart Cherry Wit, and Milk Stout a try. Non-alcoholic drink options include root beers and La Croix. They also feature local artists with live music every month. The tasting room has a trendy vibe with modern-rustic flair. The Solana Beach tasting room serves up some craft beers on tap and offers patio seating for beer lovers alike.
[ad size=200×200]
Pizza Port
135 N. Highway 101, Solana Beach 92075
One of the earliest North County breweries, Pizza Port was previously a struggling pizza place that opened in Solana Beach which siblings, Gina and Vince Marsaglia bought in 1987. Vince started dabbling with home brewing in the storage area, and the rest is history. Pizza Port has three North County locations, so you're never too far from a pint of beer and some Pizza Buddies!
The Lost Abbey – The Confessional
2007 San Elijo Ave., Cardiff 92007
Lost Abbey's Cardiff tasting room, cheekily named The Confessional, serves beers from its namesake, as well as from Port Brewing and The Hop Concept. One fan raved about the fact that visitors can grab food from the pizza place next door or from Seaside Market for the perfect beer accompaniments.
Burgeon Beer Company
6350 Yarrow Dr., Suite C, Carlsbad 92011
Burgeon's another relatively new brewery that, much like Viewpoint, is building a budding reputation and features stunning scenery. Burgeon is helping to pioneer Carlsbad's emerging brewing scene, and there's hardly a day that goes by when it won't be filled with professionals lounging in the tasting room adorned with lush flora. Their Noble Miner, which won gold for session beers at the 2017 California State Fair, is as perfect of a session ale as you will ever have.
Bagby Beer Company
601 S Coast Hwy, Oceanside 92054
Bagby Beer Company is a sprawling indoor/outdoor playground for beer buffs that is kid- and dog-friendly. This popular hangout in a converted car dealership has an open-air bar on the ground floor as well as a tasting room, courtyard, patio with another bar, and ample room in which to hang out. This is a great spot for groups, and the self-contained upstairs area has a deck, a bar, and an indoor restaurant serving an eclectic menu featuring items like brie pizza, pork belly poutine, and short rib tacos.
An added bonus: the mixed drinks are strong, and the wine tasting on tap is surprisingly good — so even if you don't like the selection of beers, you'll find something here!
[ad link="https://www.lajolla.com/article/your-guide-to-san-diego-breweries/" size="300×250″]
Belching Beaver
302 E Broadway, Vista 92084
Although there are various brewing locations throughout the city of San Diego, Belching Beaver decided to put its Tavern Grill in the heart of North County's brewing hub in Vista. The tavern is a rustic indoor/outdoor patio with fire pits and two spacious hangout areas, both of which your furry friend is welcome to join you in. The tavern offers lunch Wednesday through Sunday, and dinner Monday through Friday, with a weekday Happy Hour. There are over 60 types of beer on tap to choose from, plus wine tasting for beer lovers bringing along a non-beer drinking buddy.
Mother Earth Brewing
206 Main Street, Vista 92084
Founded and opened in 2008 by three passionate home brewers based in a humble garage, Mother Earth Brew Co. had one goal: to create distinguished, hand-crafted beers that stimulate sensory conversation and a desire for the next sip. Today, they brew in a 2000 plus sq. foot facility with two available tasting rooms in Vista. If you're hungry, there are plenty of local places to grab a bite on Main St. But if you wait a minute, someone will show up with menus and will do the ordering and pick up for you. It's totally legit. Just make sure to pay after you get your food.
[ad size=200×200]
New English Brewing
11545 Sorrento Valley Rd Ste 305, San Diego 92121
Sorrento Valley's New English Brewing focuses on producing English-style ales, West Coast IPAs, barrel-aged brews, light beer styles, and coffee stouts. Enjoy from a selection of 16 to 20 beers on tap, including one nitro tap and one cask-conditioned tap, as well as local food trucks on Thursdays. Customer favorites include the Pure and Simple IPA, Zumbar Imperial Stout, Whole Lotta Hazy IPA, and Blueberry Blonde. Mega fans will appreciate their Growler Club.
Mason Ale Works
2002 South Coast Hwy., Oceanside 92054
Mason Ale Works is the in-house brewery of Urge Gastropub and Whiskey Bank, a full-service venue offering cocktails, wine, a selection of whiskeys and a large selection of beers, including nine Mason offerings. This busy spot has an upbeat, festive vibe in a large rustic room; the bar area can feel like a sports bar. Food first: We enjoyed crispy Brussels sprouts with bacon, smoked dates and candied nuts; blue cheese sliders; and a beef short rib burger with fries.
Start with the tasting menu, $2 to $3 a pour. The Imperial Coffee Stout tasted like a smooth strong cup of java. Two fruit-flavored concoctions, the Mahalo Nui Loa (Hawaiian pineapple juice) and the Gose Be Trippin' (mango), had strong aftertastes.
Bonus: Stone Brewing Company
1999 N. Citracado Parkway, Escondido
We would be remiss to write about North County breweries without mentioning Stone Brewing! The 800-pound gorilla of San Diego indie brewers just celebrated its 20th anniversary in production, and is still going as strong as ever with their recent brewery opening in Berlin, Germany. Their original North County location, its main production facility, offers brewery tours, a gift shop and growler outlet, and lovely grounds that encompass the Stone Brewing World Bistro & Gardens, a fine-dining restaurant. The restaurant stands on its own as a destination, and the bars have dozens of beers from Stone and "guest" brewers.
With the copious amounts of beer on tap, local favorites are the Stone Vanilla Bean Porter, a creamy dark brew, and the 20th Anniversary Encore Series: Vertical Epic Ale, a resurrection of a fan favorite 2002 Belgian-style brew with a nice touch of orange and spice.
For more information on local breweries, check out our complete Guide to San Diego Breweries!