Top 4 Ahi Dishes at La Jolla Restaurants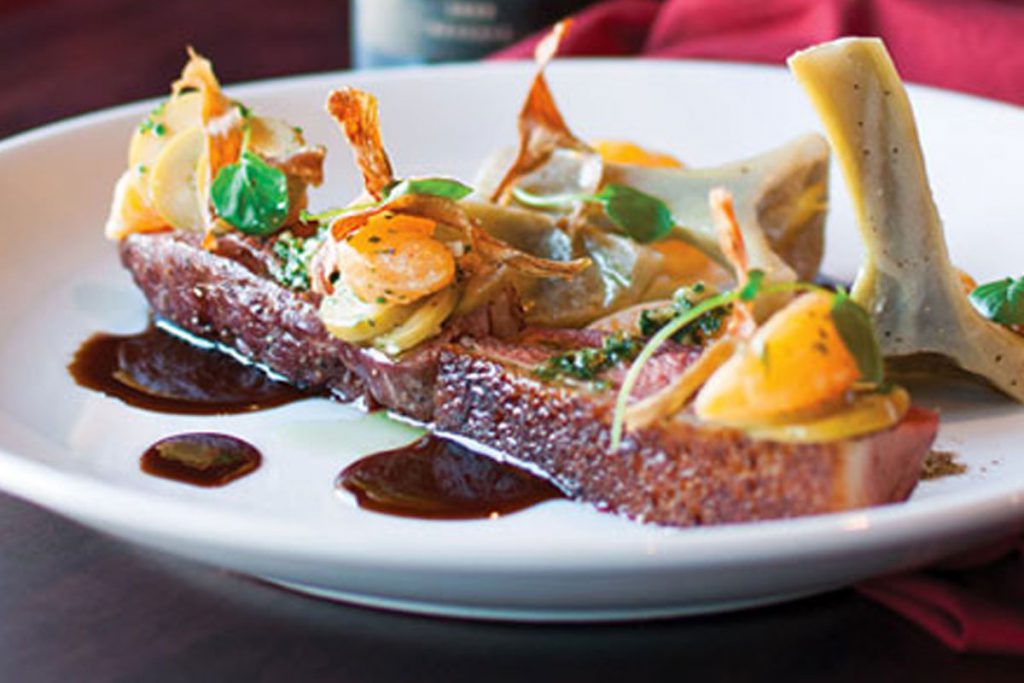 Top 4 Ahi Dishes at La Jolla Restaurants
Ahi /ˈähÄ"/: A large tuna, name of Hawaiian origins. This fish has been quickly become a popular food item, booming the way foods like avocado and "fro yo" have. Why? Not only is it delicious, but it is extra high in protein while extra low in fat. It sounds too good to be true, especially when it's prepared so well at many La Jolla restaurants. We tried many versions of this fish through La Jolla, so we can tell you which ones are must-tries.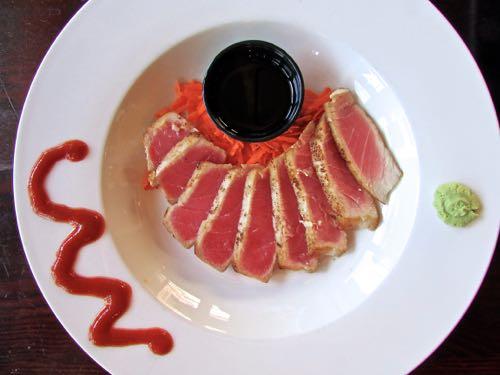 Ahi Poke Tuna at La Jolla Shores Hotel Restaurant
The fish at the La Jolla Shores Hotel's Restaurant (aka The Shores Restaurant) is prepared to perfection in the Ahi Poke dish. The ahi meat is incredibly soft and tender, cut into chunks that are mixed with avocado and cucumber to form a creamy, satisfying cake. It's served with a healthy version of salty chips — baked potato slices — that are great alone or topped with ahi. It manages to be light on calories and fat, while high on taste, flavor and satisfaction. Plus, it's on their daily happy hour menu!
Ahi "Tacos" at The Hake
La Jolla's George's at the Cove is famous for good reason. However, have you tried the up-and-coming restaurant just below it, featuring fantastic family style tapas food inspired by Mexico City? The Hake serves many dishes to share, the ahi "tacos" being a top favorite. They are served with avocado and cucumber in a "tortilla" made of jicama, which is topped with siracha and sesame seeds. Pour a touch of the ponzu sauce brought out on the side…wow. All types of great that this is 20% on their happy hour menu from 4 to 7 pm.
Coriander Crusted Ahi at Estancia's Mustangs & Burros
La Jolla hotels have some of the best restaurants in town. Chef Kim's unique take on ahi at Estancia's Mustangs & Burros is a perfect example of this. The dish has a heart of julienne-style vegetables, chimichurri and thin rice noodles. These items are mixed together with a spread of house-made curry, which is actually quite refreshing due to its mild spice and cool temperature. Tucked into all this, of course, is the succulent ahi tuna. A light sprinkling of sesame seeds add the extra flavor that take this dish to the next level.
Seared Ahi at Hennessey's
Being an Irish pub, you might expect to order shepherd's pie or fish 'n' chips at Hennessey's rather than a light dish like ahi. They actually serve it two ways: as an entree dish through the day, Ahi Poke, and as an appetizer, Seared Ahi. The latter has the bonus of being on their wicked good happy hour. From 4 to 7 pm on Mondays through Fridays, enjoy the delicious, very shareable Seared Ahi for only $5. (And it's not on the menu, but it drops down to that price again after 9 pm — weekends too!)
Hungry for more seafood? Check out the 3 Best Places for Salmon in La Jolla.