San Diego Beer Week at Torrey Pines Lodge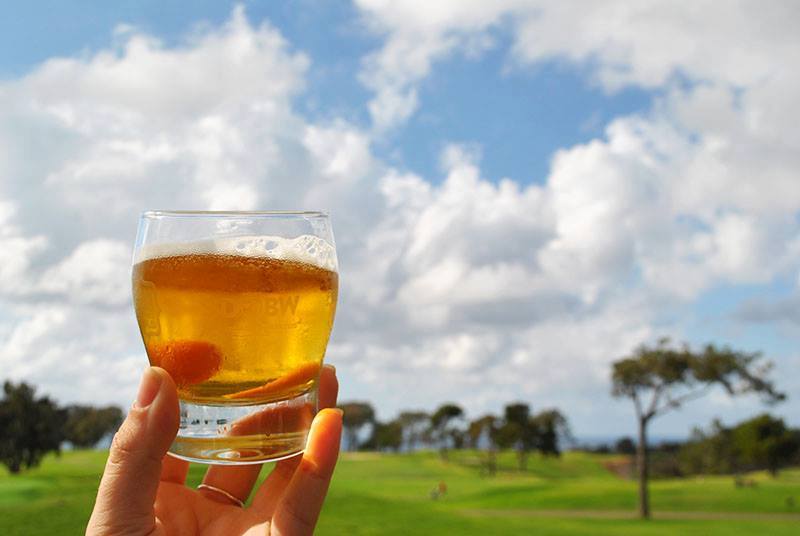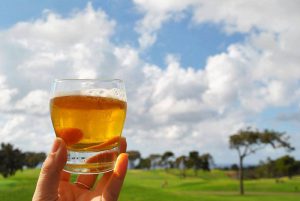 There is no seriously no better location for the closing event of San Diego Beer Week than the Arroyo Terrace of the Lodge at Torrey Pines right here in La Jolla! The Beer Garden will bring together the best of San Diego's breweries and local chefs to celebrate the craft beer movement. With 28 different breweries paired with 14 chefs, the Beer Garden is a uniquely San Diego food and beer pairing event. The Beer Garden will take place on Sunday, November 12th from 12pm-3pm. Each admission includes unlimited tasters of beer and food. General admission tickets are $85.
San Diego Beer Week, which is hosted annually, is a ten-day countywide festival that puts on numerous events throughout San Diego at various venues. This year, it will be held from November 3-12, and will kick off with 17 different tastings/events on November 3rd alone! Check out the rest of the calendar and event schedule here.
Now the important part — here are all of the participating breweries and chefs at this year's Beer Garden! Each restaurant will feature a chef plus two brewery pairings.
Carnitas' Snack Shack (Hanis Cavin)
Societe Brewing
Killowatt Brewing
Tom Hams Lighthouse (Kyle Kovar)
Karl Strauss Brewing
Duck Foot Brewing Co.
Urban Solace (Matt Gordon)
Monkey Paw Brewing
Black Plague Brewing
Stone World Bistro & Gardens (Tom Connolly)
Stone Brewing
Novo Brazil Brewing
Grand Restaurant Group (Amy Dibiase)
Societe Brewing
Killowatt Brewing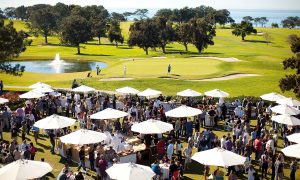 [source]
Trust (Brad Wise)
Coronado Brewing
Thunderhawk Alements
Nine-Ten (Jason Knibb)
Pizza Port Brewing
Bear Roots Brewing
Grill at Torrey Pines (Kyle Wiegand)
AleSmith Brewing Co.
Bagby Beer Co.
CH Projects (Phillip Esteban)
North Park Beer Co.
Amplified Ale Works
Pamplemousse (Jeffrey Strauss)
Rip Current Brewing
Golden Door (Greg Frey)
Green Flash Brewing Co.
Home Brewing Co.
Terra American Bistro (Jeff Rossman)
Burning Beard Brewing Co.
San Diego Brewing Co.
University Club (Lance Repp)
Mikkeller Brewing
Resident Brewing
Leroy's Kitchen & Lounge (Ronnie Schwandt)
Alpine Beer Co.
Benchmark Brewing
This is definitely going to be a great event, especially if you're a fan of beer and good food! Don't miss out on this or all the other San Diego Beer Week festivities happening in November.