Your Wedding Planning Checklist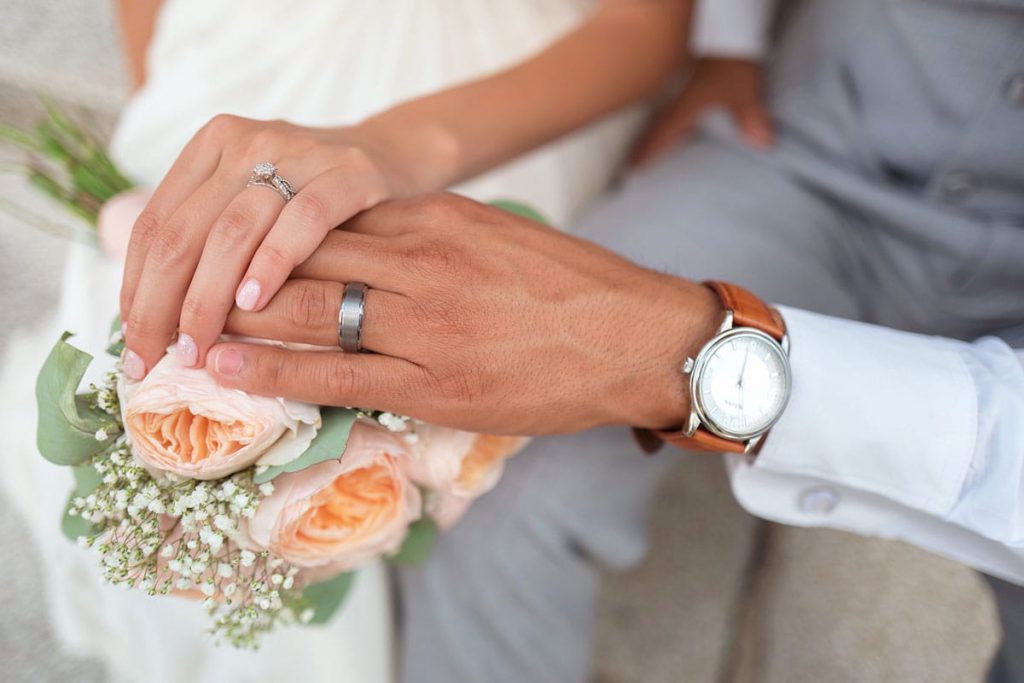 Weddings are full of love, dancing and…planning. There's a lot of decisions and steps, but with our checklist, you can make sure you have it all.
10 — 14 Months Beforehand
Set your budget. It's highly advised this be one of the very first priorities. Why? It'll set the precedent for everything else.
The Wedding Party. Decide who you'd like to ask be in the wedding party , those you want standing by your side the day you tie the knot.
Hiring a planner? Start with them early on; they have the experience to make the overall process easier.
Put together the guest list. Why do you have to do this early? To know approximately what sized wedding venue you'll be booking!
Take a binder and label it "Our Wedding". Every time you see an article, Pinterest post or magazine clipping that draws inspiration, put it in here
Decide your venue. Do some research and see what works for you & your fiance, both personality and location-wise. (Here are the top wedding venues in San Diego.)
Get your officiant booked.
Take a section of your "Our Wedding" binder and label it "Vendors".
Research people you'll want to hire like florists, caterers and photographers & put them in the "Vendors" section.
7 — 9 Months Beforehand
Vendor booking. Officially book each of the vendors you've been researching and adding to your wedding binder. As desired, select your:

Photographer
Videographer
Entertainment (ex: live music)
Caterers

Say yes to the dress. You want to leave ample time in case it's needs altering and for shopping for other things like the veil.
Accommodations for Friends & Family. You know your venue, so blocking out hotel rooms will be easy. Simple find somewhere nearby and call (or have the wedding planner call) to do so
Register You & Your Fiance. This is a fun part, creating your gift registry!
Pow wow with the bridesmaids on dresses. Make sure you get your dream image while also finding out what everyone will be comfortable wearing (if the ladies want to dance up a storm, they may prefer a dress that isn't strapless.)
3 — 5 Months Beforehand
Send save the dates. This way, everyone can get your wedding on their calendar. You don't want Aunt Beth booking a cruise to Mexico the very week you're getting married!
Select your wedding invitations.
Chat with your officiant. Make sure all the documentation for the fast-approaching day is good to go
Pick your honeymoon destination & plan accordingly. For example, if you're going to a foreign country, make sure your passports are up-to-date.
Book the "unsexy" elements. Depending on where you get married, you'll need extra components. Outdoor beach weddings need chairs reserved, ways to play music. etc.
Transportation. How is everyone getting to the wedding?
Pick & order the cake. This is one of the most fun events by far. Your job is quite literally to taste delicious dessert after dessert until you find the right one.
Book the place for the rehearsal dinner.
Hosting a shower? Put together the invite list & send it out.
Tunes Time. It is said that music can make or break a wedding. Put together a general playlist or select genres and artists you'd like featured; that way you don't have to worry when you hit the dance floor, because you know it'll be good.
Agree on the final list of people giving speeches.
Finalize the order of events going on at the ceremony & reception.
Put a ring on it. Well, first make sure there's a ring to put on — go purchase your wedding rings and have them fitted.
Vendor Check. Remember all those vendors you already scheduled? Give them a call and just double check that everything's still good to go. If there have been any changes, you'll still have time to recover.
2 — 3 Months Beforehand
Send out the gorgeous invitations you so excitedly chose.
Bachelor & Bachelorette time. The day is almost here — make sure to have a carefree time at your bachelor and bachelorette parties! you've done so much planning; it's time to relax and enjoy yourself.
RSVPs. To be coming or not to be coming? That is the question.
More invites. Have people that aren't able to come? A month before you'll still have time to invite other folks you may not have had room for earlier!
1 Month Beforehand
Get a license, not the driving kind. Did you know a marriage license can take 6 days to get? To be extra safe, we say do it a month early.
Once you have your firm headcount? Get the alcohol! Wine, champagne, tequila…whatever it is that will get the party started for you and your closest friends & family.
Confirm any hair or makeup appointments.
Doing assigned seating? Let the seating charts begin.
Words at the altar. Most of the main details are laid out, now it's time for the little stuff…like your vows.
Triple confirm all the vendor details.
Send timelines for day before and day of event to all people in the wedding party.
Have payments ready to go for your vendors.
Shoes. This is sneaky but important to remember…break them in! You don't want your feet killing you on this important day.
Prepare for the honeymoon. With all the excitement about the wedding day itself, don't forget to pack for your honeymoon!
I hope this offers you a good outline for the most critical wedding planning points. If you're still deciding on details like location, there are numerous benefits the coastal town La Jolla, California offers. Click here to see why should you get married in La Jolla?.