Where to Buy Marijuana Seeds in San Diego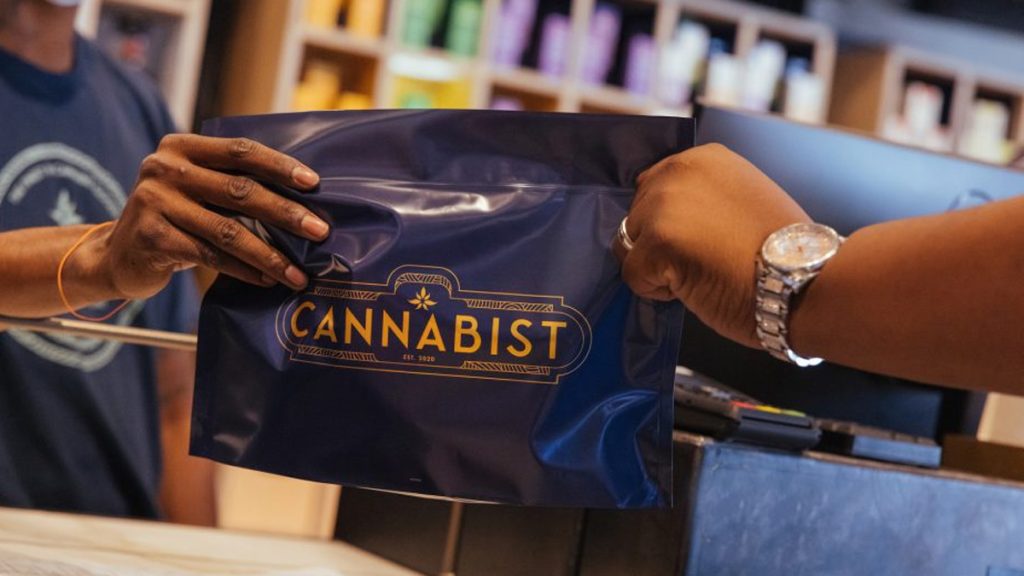 This post is part of our Best Dispensary in San Diego series, sponsored by Cannabist.
Being close to the marine layer coupled with (almost) daily sunshine makes San Diego the ideal location to grow weed at home. Of course, there are plenty of places to purchase weed, and weed delivery in San Diego is also an option, but why not step up in this world and learn a new skill?

Growing your own bud can serve as an important lesson on patience and tender loving care as you have to look after and care for something other than yourself. What's more is that you can save heaps of money that you can then when you've got a case of the munchies. You can also gift your homegrown goods to friends–of course–but within the limits of the law (1 ounce). Marijuana laws in San Diego also state that you can cultivate up to 6 plants; any more than that and you'll have to deal with law enforcement–should you get busted–as it is considered a crime.
If you've been itching to cultivate your own plants or are simply curious as to how to grow marijuana from seed, you've come to the right place. We've curated a list of places you can purchase Marijuana seeds in San Diego so you don't have to scour the internet.
The Best Places to Buy Marijuana Seeds in San Diego
Barring some stipulations, weed is legal in San Diego, people opt to buy seeds to grow their own. Some people grow weed as a hobby, others do it to be economical. In any event, the do-it-yourself method can be an exciting experience for all, if you follow instructions properly and can deal with the unexpected if your plant decides to be stubborn.Thanks to trial and error and the accessibility of the internet, learning how to grow marijuana is as simple as watching a Youtube tutorial or reading a few how-to blog posts. The first step: acquiring high quality seeds or clones.
Marijuana Seeds in San Diego
So where are the best marijuana seeds in San Diego you ask? There are quite a few sporadically scattered dispensaries across the region that boast rave customer reviews, top notch products, and exceptional service from brainy budtenders. But how to narrow down the options?
Considering that California rules and prop 64 limit the sale of marijuana, seeds, and clones, it's worth checking out more than one of these storefronts to cross-reference where you'd like to get your grass growing starter kit from. San Diego marijuana clones are sold in many of the places you'll find seeds, but know that a plant grown from a seed has the capability of yielding more than a cloned offspring can, as a tap root is naturally produced when using seeds. Growing from seeds also lessens your chances of inheriting pests or diseases. Either way, the outcome will be a delicious and aromatic homegrown strain, so pick your poison because the choice is yours.
The finest places to purchase marijuana seeds in San Diego are outlined below. Most places mentioned carry seeds from the same supplier–Equilibrium Genetics, which is a premium cannabis seed supplier that produces hybrid, heirloom, and landrace seeds. Other dispensaries carry their own branded seeds or Terp Hogz.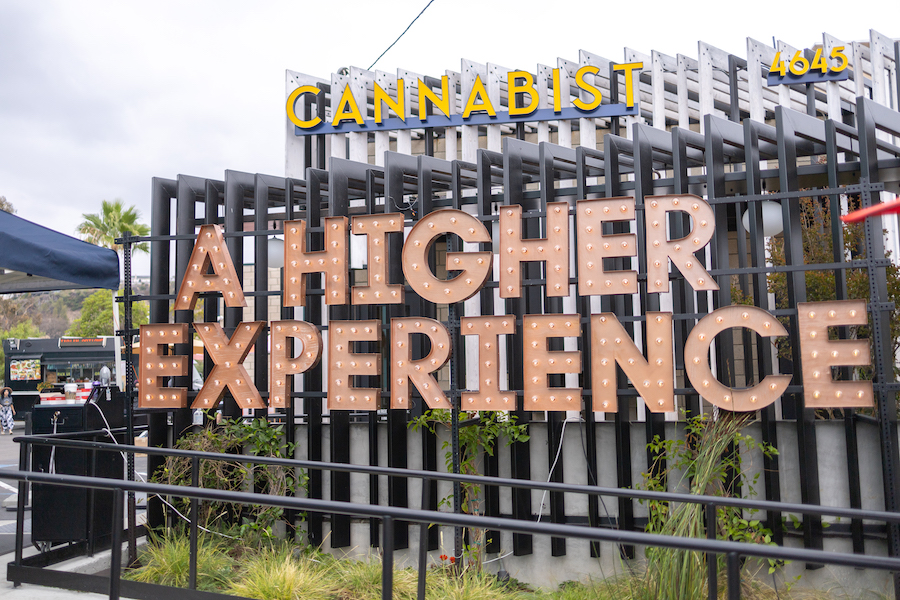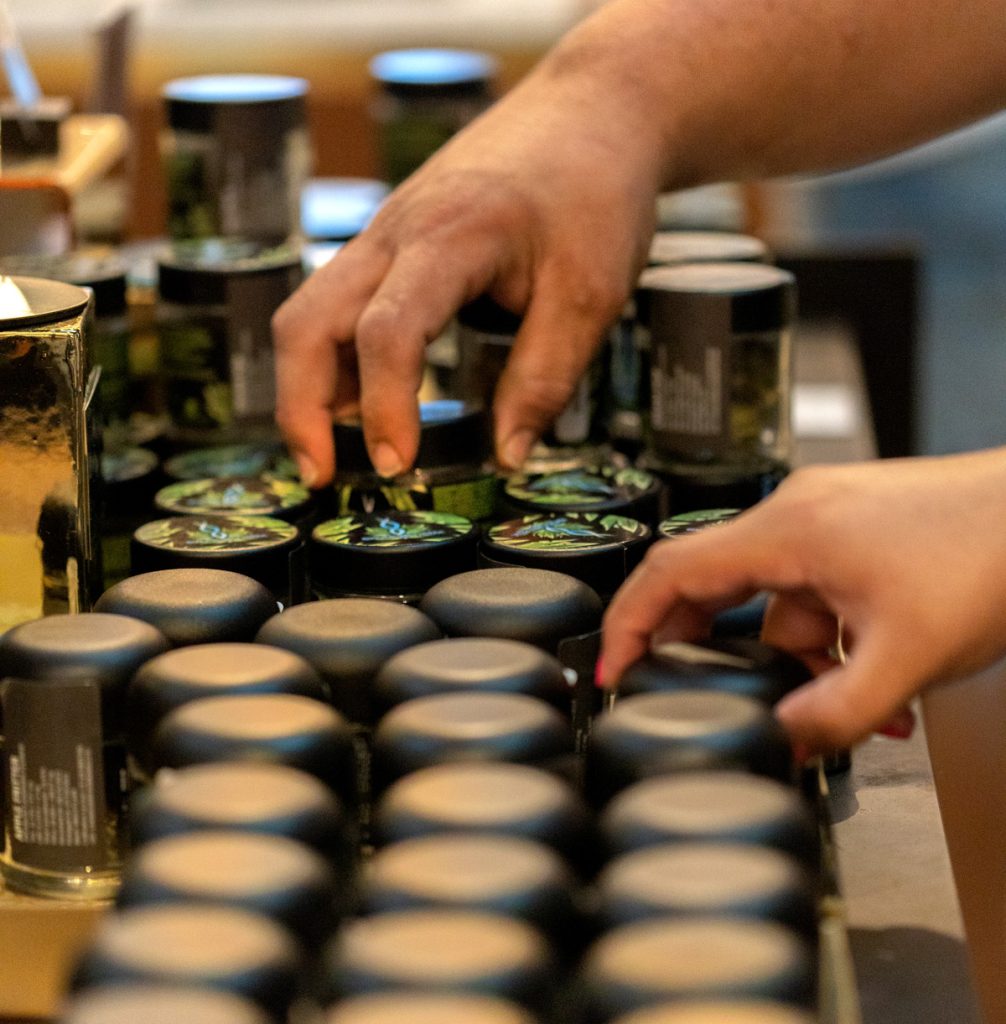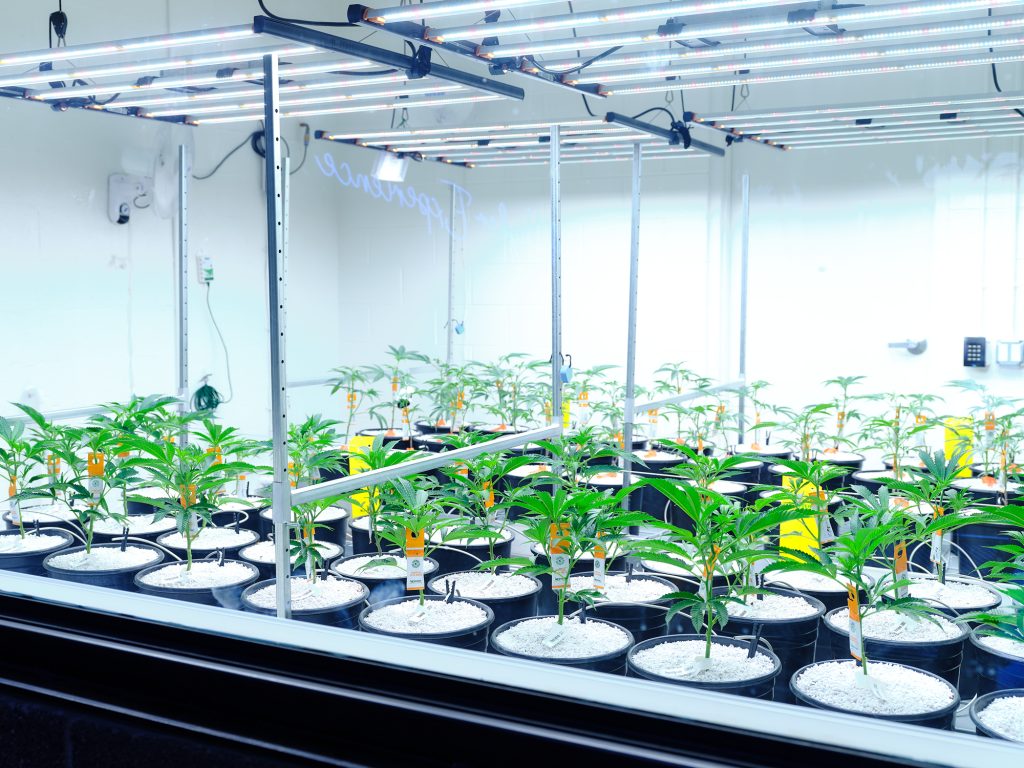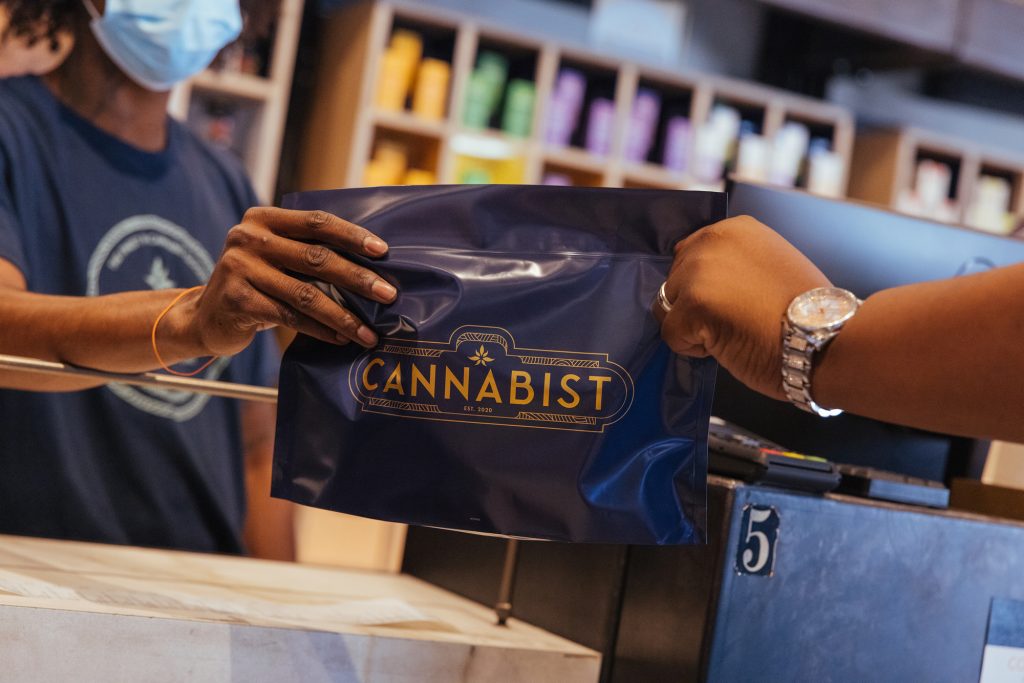 Cannabist
Cannabist is an exceptionally friendly establishment located right off the 5 freeway near the In-N-Out in Pacific Beach; If you have a chance to check out their store as opposed to opting for delivery, you'll likely feel like you're in a scene from Willy Wonky as their selection of edibles is astronomical. Cannabist San Diego also offers an online menu online that showcases what seed suppliers and strains they have on hand, including Terp Hogz and Equilibrium Genetics. Some strains they carry include Banana, Pineapple Passion Zmoothie and Pellezino Terp Hogz, as well as a combination of Sativa, Hybrid, and CBD Equilibrium strains like High Tide (CBD), Alien Athene (THC) and Apple Triangle (Hybrid).
Address: 4645 De Soto, San Diego, CA 92109
Phone: (858) 324-5130
Hours: Mon-Sat, 7a.m. – 9p.m.
Sun, 8 a.m. – 9 p.m.
THCSD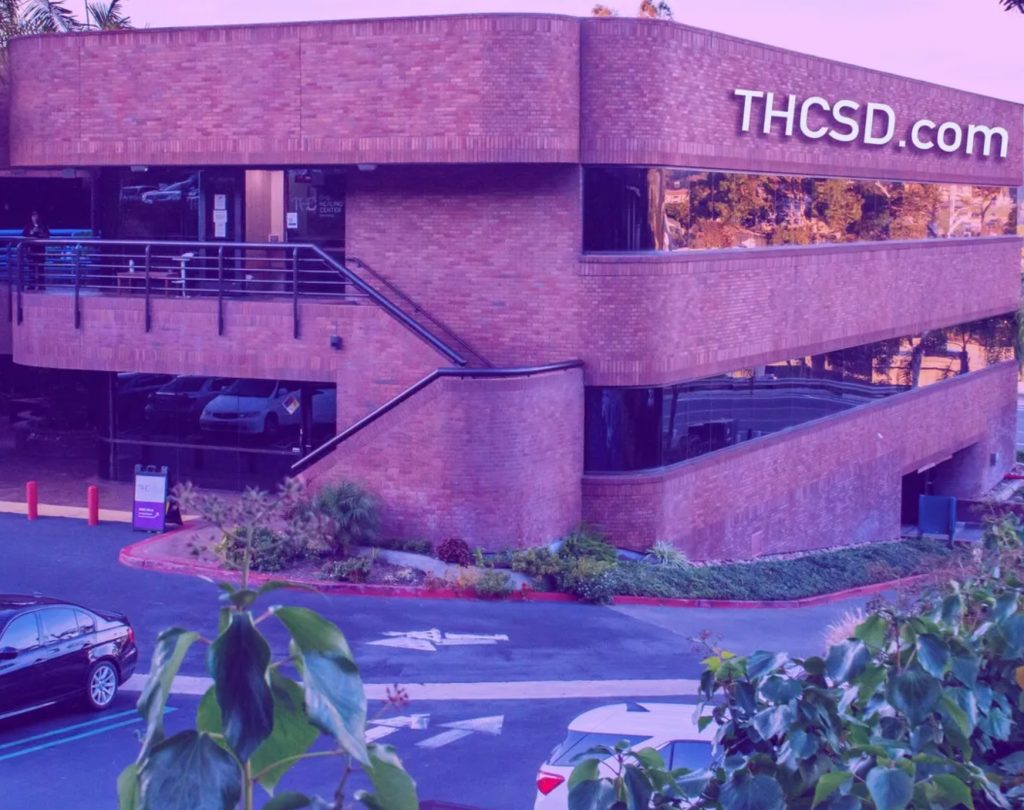 Finding quality CBD oil with noticeable benefits can be hard to come by in such a saturated market. Luckily, The Healing Center San Diego houses a fantastic supply of creams, lotions, topical balms, oils and tinctures to soothe everything from joint pain to stress. They carry name brands like Kushy Punch, Cream of the Crop Gardens, and Papa & Barkley that offer different ratios of CBD:THC to offer relief–no matter what your preference! Additionally, THCSD prides itself on providing proper and thorough information to their clientele on what products will be right for them, so don't hesitate to talk with a budtender who can further assist in connecting you with your ideal CBD and cannabis goodies!
Address: 3703 Camino del Rio S #215a, San Diego, CA 92109
Phone: (858) 324-2420
Hours: Mon – Sun 7 a.m. – 9 p.m.
Beaver Seed
As the title suggests, Beaver Seed is a place to buy marijuana seeds. They're located in San Diego, although you don't go to a storefront to buy seeds; you just order them off their website and they mail the seeds to you. Beaver Seed offer classic strains such as Kali Kush or Strawberry Diesel, as well as more unique varieties like Candy Jack, Great White Shark, or Cheese Feminized Marijuana Seeds. The playful brand provides free shipping, quick delivery, and pride themselves on solely selling seeds with a high germination rate. You'll be able to select from Autoflowering Seeds, Feminized Seeds, Regular Seeds, Best Selling seeds, and more.
Address: 6955 Golfcrest Dr Apt 1044, San Diego, CA 92119
Phone: (833) 688-8581
Storefront Hours: Order Online at Beaverseed.com

March and Ash
Near Dave and Busters at the cross-section between freeways 805 and 8 you'll find March and Ash. Walk inside their stylish dispensary and you'll see their lush clone wall where you can see live budding plants that are also available for purchase. They carry seeds, but you'll only be able to purchase them in store. When they do have seeds in stock, their supplier is Purple City Genetics (PCG)–an Oakland based brand that offers Autoflowering, Standard, and Feminized Seeds. Some of their seeds include Saltwater Mints (Indica Hybrid), North Bay Kush (Sativa Hybrid), Dogtown (Hybrid), and Jalapeño Gelato (Sativa Hybrid). Give them a call to see if they are in supply, as the supply comes at random due to demand.
Address: 2835 Camino del Rio South, San Diego, CA 92108
Phone: (619) 314-7336
Storefront Hours: Mon-Sat, 7a.m. – 9p.m.
San Diego Recreational Cannabis
Just down the block from March and Ash you'll find San Diego Recreational Cannabis, the largest licensed recreational dispensary in all of San Diego. SDRC is In Mission Valley East, right off the 8 on the other side of the freeway from Target. You can pick up seeds or get them delivered. On their website they solely sell Equilibrium Genetics seeds in a 4 pack, but if you give them a call a budtender will happily share with you what they have in supply, such as Peanut Butter Triangle, Hindu Mint, Oakland Orange, and Orange Biscotti.
Address: 1299 Camino Del Rio S, San Diego, CA 92108 (2nd location is at 10150 Sorrento Valley Rd #110)
Phone: (619) 906-5546
Storefront Hours: Mon-Sun, 9a.m. – 9p.m.
Off the Charts
Off the Charts has a seed selection that is quite literally off the charts. They go above and beyond to deliver high quality products to their customers, and have budtenders readily available on the phone and in-person should you need assistance or guidance.
Their seeds are also sourced from Equilibrium Genetics. Seed strains they carry at Off the Charts include: Persian Triangle, Pineapple Pot, Saturn Citrus, Bulk Shitroll, Orange Butter, and African Fire. Each seed packet has 12 regular seeds –6 male and 6 female. They are located right up the road from the U.S. Post Office in Vista, and a few minutes due South of Alta Vista Botanical Gardens, where you can go to enjoy your flower amongst other flowers.
Address: 1745 E Vista Way, Suite 10, Vista, CA 92084
Phone: (760) 330-9599
Storefront Hours: Mon-Sun, 9a.m. – 10p.m.
Now, go hop in your car, on your bike, on a train (or however you typically transport places) and pick up some seeds STAT! The prime time to start growing is ASAP, as the process from planting your seeds to actually growing a cannabis plant can take anywhere from 4-8 months if you do decide to grow outdoors. Should you go the indoor route, with a proper set up you will be able to produce cannabis in 3-4 months. Happy growing!
About the author: Courtney Pester is a San Diego based San Francisco bred millennial with a passion for design and self-expression.  She prides herself in her charcuterie board making skills and has a soft spot for animals. When she's not pumping out articles you can catch her playing tennis and enjoying the diversity of events and restaurants San Diego has to offer. 

The hero image for this article is courtesy of Cannabist San Diego.