Where to Watch the UFC Fight in San Diego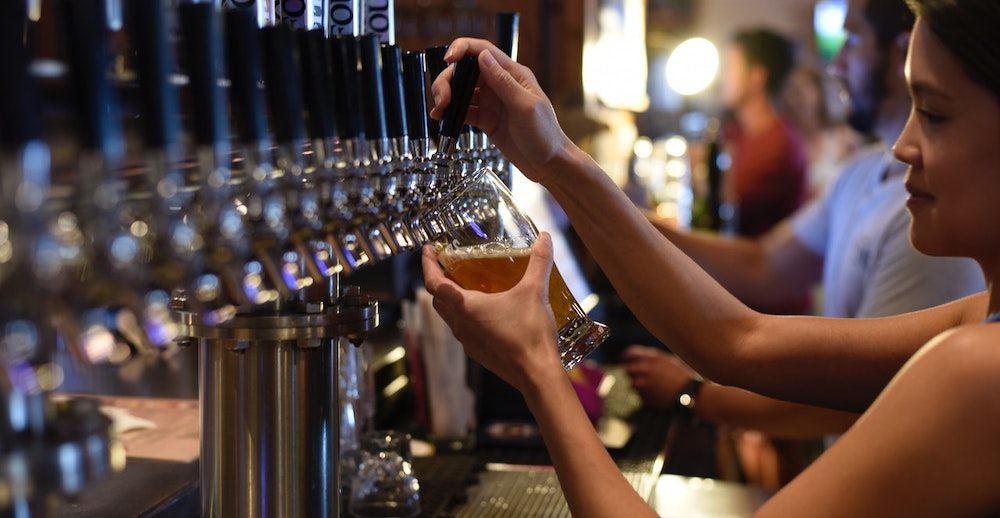 Welcome, UFC San Diego fans! Whether you enjoy watching for the skill of the fighters, the artistry of their movements, the one-shot-knock-outs, or just have some money on the line, nothing can quite match the excitement of a UFC fight. Just think about it: you take two of the strongest fastest, most athletic, and toughest guys in the entire world and tell them they will get millions of dollars if they break the other guy in two. If you don't think the result would be truly spectacular, then you might want to visit the nearest doctor to make sure you have a pulse.
UFC is about as exciting as it gets, and don't think for a minute that Dana White does not know it. He knows he can get away with charging more than the GDP of some small countries just to tune-in, but luckily for us, San Diego has some of the best venues in the country where you can catch the action for free. So if you want to know where to watch the UFC fight in San Diego, read on and make your plans to sit back, grab a beer, and watch modern-day gladiators leave it all out on the octagon.
UFC 260 Stipe Miocic vs. Francis Ngannou
UFC 260 takes place this weekend, March 27th. The main event is a heavyweight fight of Stipe Miocic vs. Francis Ngannou. The early prelims start at 4:30 PDT, the prelims start at 5:00, and the real action starts at 7:00 when the main card fights kick-off.
Jamie Mullarkey and Khama Worthy (lightweight division) start the main card fights, and they are followed by the women's flyweight fighters Gillian Robertson and Miranda Maverick.
Next up is Thomas Almeida vs. Sean O'Malley's fantastic hairdo in what will surely be an entertaining and colorful bantamweight fight. Welterweight fighters Tyron Woodley and Vicente Luque will have the last fight of the night before we get to the big boys: the heavyweight artillery exchange that will be Stipe Miocic vs. Francis Ngannou. Buckle-up for that one!
Where to Watch UFC Fight Night in San Diego
View this post on Instagram
The bars are finally opening back up, so the question on everyone's mind now is "where are the best bars showing UFC in San Diego?" (Incidentally, these are often the same as the best bars to hold your fantasy football draft party.) Not to worry – we did the work for you. Here is a list of the best San Diego bars showing the UFC fight. Just be sure to get there early!
Nautilus Tavern (6830 La Jolla Blvd.) is the only bar in La Jolla listed on the UFC website as showing UFC fights in San Diego. This bar is conveniently located just up the street from Windansea Beach, and it offers complimentary underground parking, plenty of TVs, and outdoor seating.
The Gaslamp Tavern (868 5th Ave.) is probably your best bet if you're downtown. First off, there are so many seats both indoors and outdoors that you might actually be able to get one. More importantly, however, the Gaslamp has a great beer selection and has recently introduced a "ghost kitchen" that can bring you food from almost anywhere you want. Of course, you can always also just stick to their normal (and amazing) menu.
There is a very good reason that EATER San Diego rated the Bullpen (8199 Clairemont Mesa Blvd.) one of the best sports bars in San Diego: it is. The atmosphere is electric and there will not be an empty seat in the house – so get one as early as possible. Aside from that, their walls are barely visible behind all of the TVs they have, so there really is not a bad seat. Add good-priced beer and food, and you can see why this place fills up so quickly.
True North Tavern (3815 30th St.) is one of the best bars in North Park even when there is not a fight going on. Why? How about two full-service bars, two outdoor patios, and 25 HD TVs? Add to that pool tables, a good beer selection, and cool staff and what you get is exactly where to watch the UFC fight in San Diego. Just like all the other great bars on this list, though, seats will fill up soon, so if you want to make the most of UFC fight night in San Diego, get out your door and into the bar as early as you can.
Here Are 18 Bars Showing UFC in San Diego
Nautilus Tavern in La Jolla, 6830 La Jolla Blvd.
The Bullpen in Clairemont, 8199 Clairemont Mesa Blvd.
The Break Room in Kearny Mesa, 4365 Convoy St.
The Rabbit Hole in Normal Heights, 3377 Adams Ave.
The Gaslamp Tavern downtown, 868 5th Ave.
Bub's at the Ballpark downtown, 715 J St.
The Smoking Gun downtown, 555 Market St.
Time Out Sports Tavern downtown, 634 Broadway
Buffalo Wild Wings in Mission Valley, 1640 Camino Del Rio N. Ste 1376
Pitchers Sports Bar in Carmel Valley, 9920 Carmel Mountain Rd.
Bay Hill Tavern in Clairemont, 3010 Clairemont Dr.
Offshore Tavern & Grill in the Mission Bay area, 2253 Morena Blvd.
Bayside Landing in Pacific Beach, 3780 Ingraham St.
Tavern at the Beach in Pacific Beach, 1200 Garnet Ave.
Buffalo Wild Wings in Chula Vista, 555 Broadway #116
Novo Brazil in Chula Vista, 2015 Birch Rd.
3N1 Sports Bar & Grill in Chula Vista, 2330 Proctor Valley Rd.
Main Tap Tavern in El Cajon, 518 E. Main St.
It's always best to call ahead and confirm that the bars are open and showing the UFC fight you want to see.
Regardless of where you end up watching the fight, there will be plenty of excitement to make for a good night out. If, however, you are able to make it to one of these bars, you will have some of the best seats, eats, and drinks in San Diego – and that sounds like a great night out to us.
[mv_create key="11″ layout="circles" thumbnail="https://lajolla.com/wp-content/uploads/2018/03/torrey-pines-blacks-beach-cliffs-2.jpg" title="Our Best Of La Jolla…" type="list"]