PB's Crystal Pier Reopens After Being Shut Down for This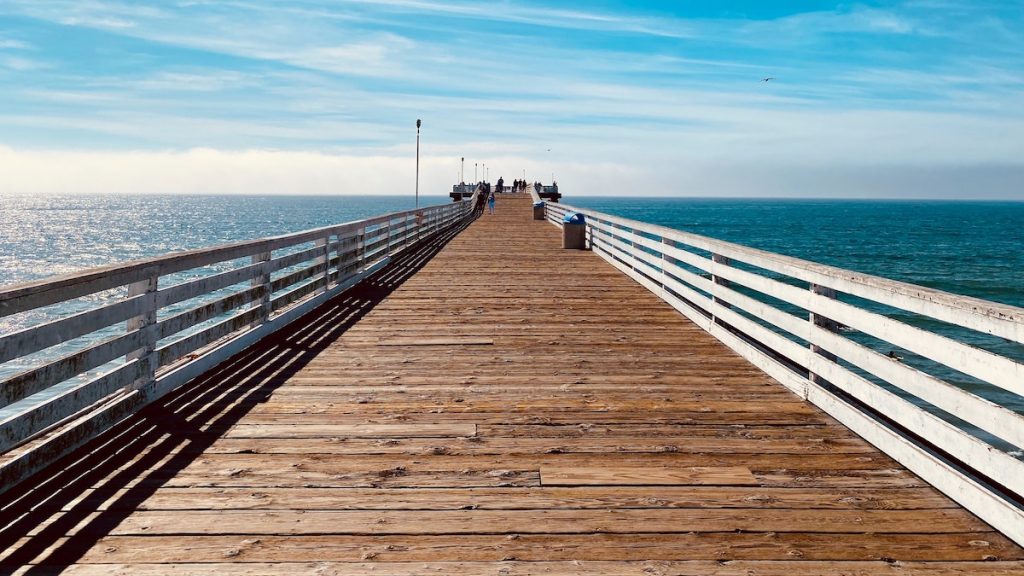 Crystal Pier in Pacific Beach has officially reopened to the public after a monthslong closure because of storm damage over the winter.
The Pacific Beach pier — popular among fishermen, tourists, and locals alike — closed in March after recent storms hit the coast. Because of potential damage from the storms, Crystal Pier's owners shuttered the latter half of the 871-foot structure out of an abundance of caution.
Crystal Pier comprises two parts:
The wider portion has rentable cottages and is leased from the City of San Diego by Crystal Pier Hotel and Cottages.
A thinner portion extends out into the ocean and is owned and operated by the City, though the hospitality company owners control access to it.
The Allen and Bostian families, who co-own Crystal Pier Hotel and Cottages, had hired a consultant to review the damage. Last week, the consultant determined that, although storms had damaged the pier, it was still structurally sound enough for public use while repairs were underway.
According to the report, which was seen by the San Diego Union-Tribune, consultants found a total of 38 defects on Crystal Pier that were of "moderate urgency." However, the report noted that damage like missing braces or broken parts didn't significantly compromise the pier's structural stability.
There was a bit of controversy earlier in the year after the hotel shuttered the pier. Reportedly, the California Coastal Commission said that the hospitality group failed to get the City's permission before closing down access. The owners, however, said they "followed the chain of command" in barring public access.
The report indicated that repairs should be completed within nine months before next winter's storm season. That means that San Diego tourists and visitors should still be able to still count Crystal Pier Hotel and Cottages as one of the best ocean view hotels in San Diego.