Beard Papa's Cream Puffs Are Coming to La Jolla!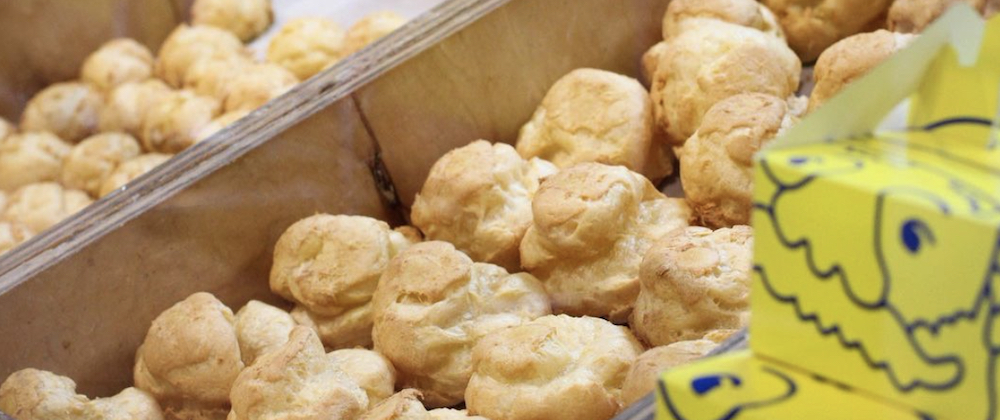 Beard Papa's is an international chain of "fresh and natural cream puffs," according to the sign proudly posted on the building of its newest location on Girard Avenue in La Jolla.
The international company was started in 1999 by owner Yuji Hirota in Japan. However, the desert chain has risen into a worldwide sensation. In the last two decades, with over 400 retail locations in 15 cities.
According to San Diego Eater, the newest of these locations in La Jolla is also the chain's return to San Diego. The original Beard Papa's closed with the rest of the food court as part of the Westfield Plaza Bonita.
However, with this new location, Beard Papa's isn't taking any chances. This time around the chain has acquired their building, where they can serve their famous cream puffs without depending on the success of neighboring businesses.
The decadent selection of cream puffs that this chain offers will have your mouth watering before you even arrive. This just may rival some of our picks for the best desserts in La Jolla.
The iconic Papa Beard's cream puffs are confections that include a double layer of choux pastry, topped with crumbled, crispy pie crust. Yet, that is just the beginning. Here is a sample of the different shells you can choose from:
Glazes: Chocolate, strawberry, honey butter, green tea
Toppings: Crushed oreos, toasted marshmallows
Fillings: Whipped cream, custard (vanilla, chocolate, or green tea)
Plus, rumor has it that it will carry a secret flavor exclusive to San Diego!
While the official opening date has yet to get announced, the progress on the build and branding of this location suggests it won't be long!
View this post on Instagram
View this post on Instagram
View this post on Instagram
View this post on Instagram
View this post on Instagram
View this post on Instagram
View this post on Instagram
[mv_create key="18″ layout="grid" thumbnail="https://lajolla.com/wp-content/uploads/2015/02/la-jolla-blog-img-66.jpg" title="More About San Diego Restuarants" type="list"]