Board unanimously approves plan to build La Jolla home for NBA player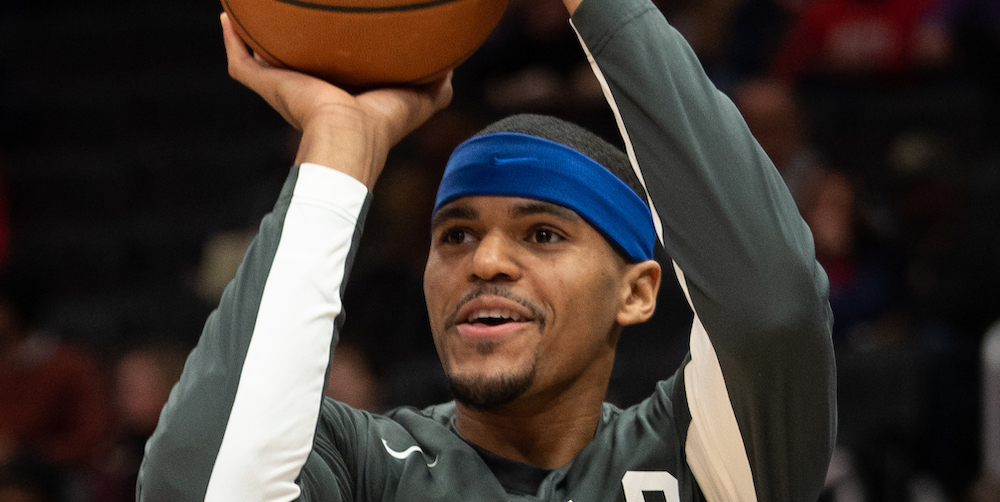 A plan to build a home in La Jolla for professional basketball player Tobias Harris and his fiancée was unanimously approved this week.
The plan for the home went before the La Jolla Shores Permit Review Committee meeting for preliminary feedback in November. At the PRC meeting on Nov. 15, the board voted to approve it, the La Jolla Light reported on Wednesday.
Harris, who plays for the Philadelphia 76ers, purchased a vacant 5.4-acre lot on Senn Way two years ago. Back in November 2020, he proposed to his fiancée Jasmine Winton on the site.
The project proposal calls for both coastal and site development permits to allow the construction of a two-story, 18,436-square-foot house, as well as a detached gym, pool, and outdoor basket court.
Architect Mehdi Rafaty said that there are plans to add new landscaping to the construction to soften the appearance. Additionally, he added that the home would be set back far enough from the surrounding residences so that "most of the neighbors are not going to see the house."
These new plans address the board's biggest concerns with the project, which centered on the view of the home from the street.
"It's always nice when we can work together on projects so they can turn out well for the owner and for the area," said PRC trustee Janie Emerson.
Harris, 29, is a forward for the NBA's 76ers and signed a $180 million contract with the team in 2019. His buzzy marriage proposal in 2020 involved a giant carpet of rose petals shaped like a heart, as well as a decorated gazebo, dinner settings, and more.
"When I'm done with basketball and retired, I'm going to be waking up every day in La Jolla and enjoying my family," Harris told The San Diego Union-Tribune.
About the author: Mike Peterson is a freelance journalist and writer based in North San Diego County. He's written and worked for a number of local media outlets, including the San Diego Union-Tribune, the North Coast Current, and the Oceanside Blade.
The banner photo for this article is courtesy of Wikipedia.
[mv_create key="15″ layout="hero" thumbnail="https://www.lajolla.com/wp-content/uploads/2021/04/san-diego-alicia-keys.png" title="More Celebrity Posts" type="list"]