Boat Washes Ashore at La Jolla Shores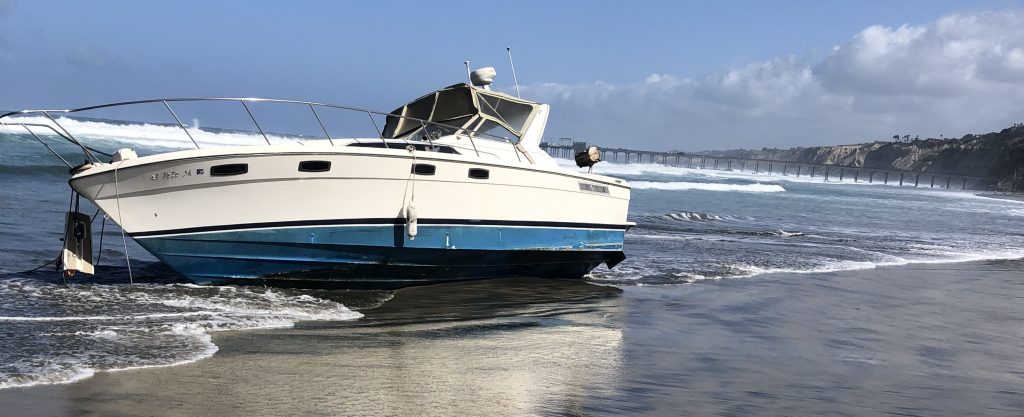 On a late sunny Tuesday morning at La Jolla Shores, between lifeguard tower 33 and Scripps Pier, a boat lies on its starboard side. It has already been there for several hours, judging from the YouTube video above. By the time our editor ran down to snap these photos, the overcast gloom had blown away.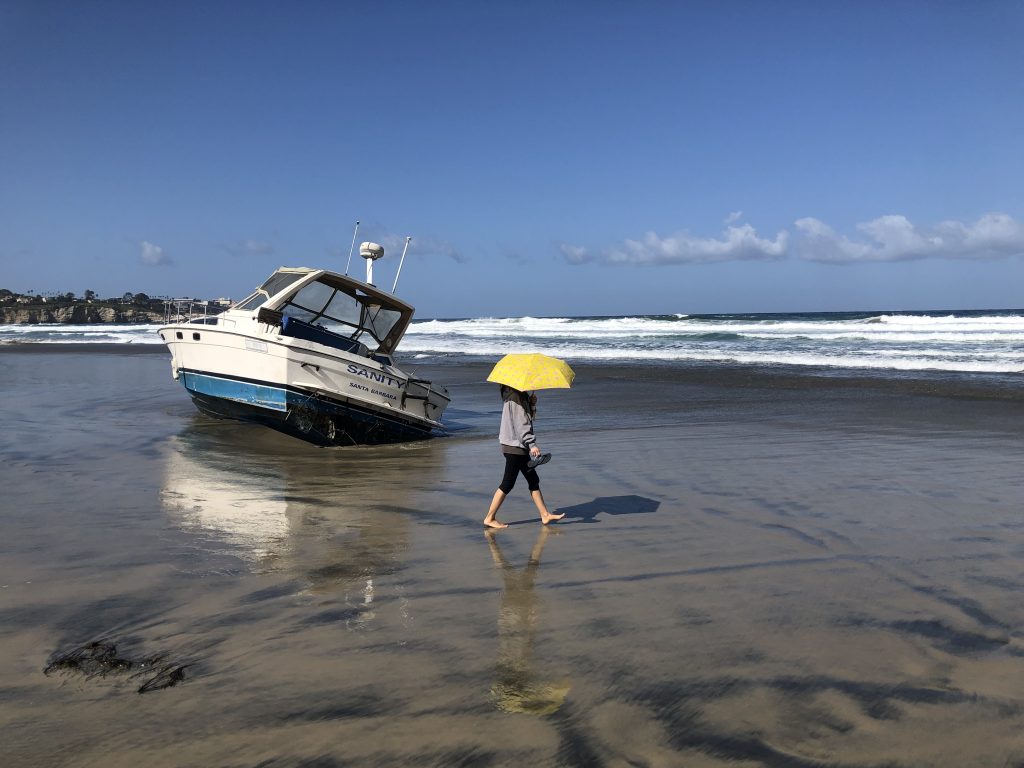 The beach at La Jolla Shores wasn't that crowded at 10 a.m. on Tuesday morning, April 12th. And perhaps enough boats wash up on the beaches of this part of La Jolla that MV Sanity from Santa Barbara, lying on its side in the sand like that, didn't draw a crowd.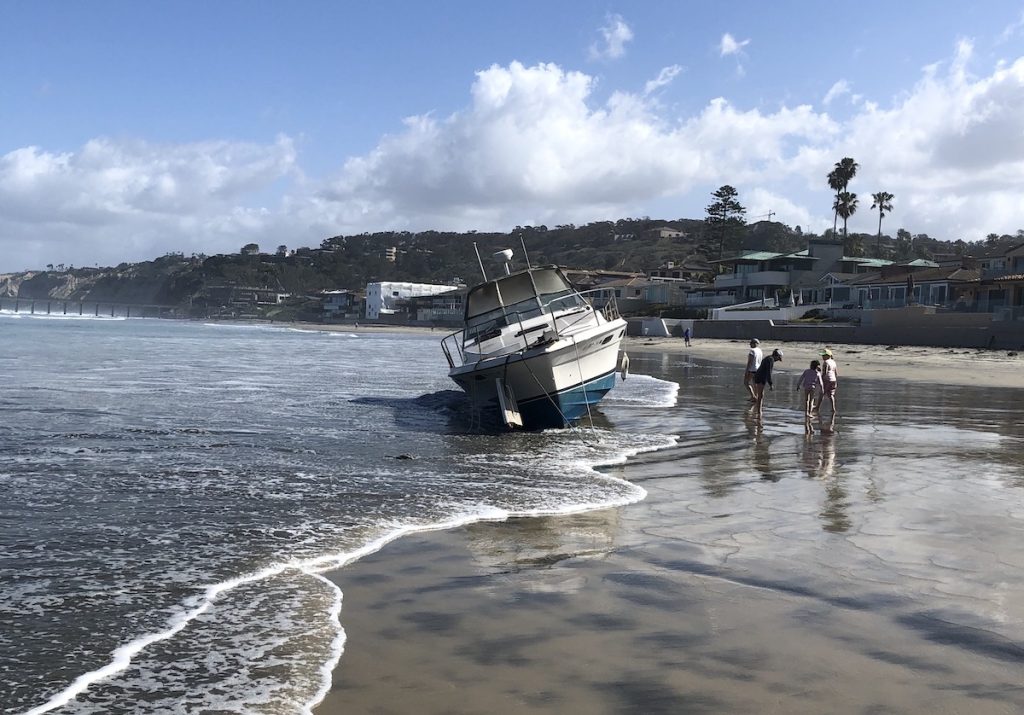 Occasionally, beachgoers would become interested. During the time we were on the scene, several families posed for photos in front of the boat that had washed ashore. One young couple picked up one of the lines (a 'line' is a nautical term for what we landlubbers call ropes) hanging off the boat's bow.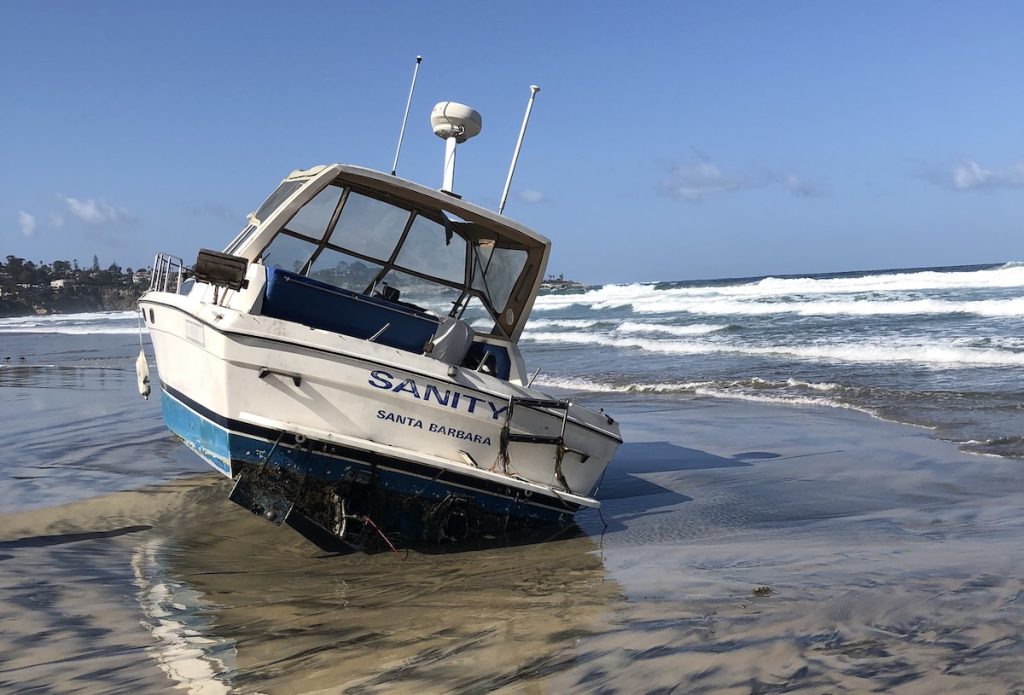 La Jolla Shores is both a popular beach destination and a popular surf break. Tourists often come to the area to take kayak tours or rent snorkeling gear, although the water was too rough this morning for very much in the way of water sports. Up the hill, a short drive (or 20-30 minute walk up a steep hill) away is La Jolla Cove.