Where to find Black Friday weed deals in San Diego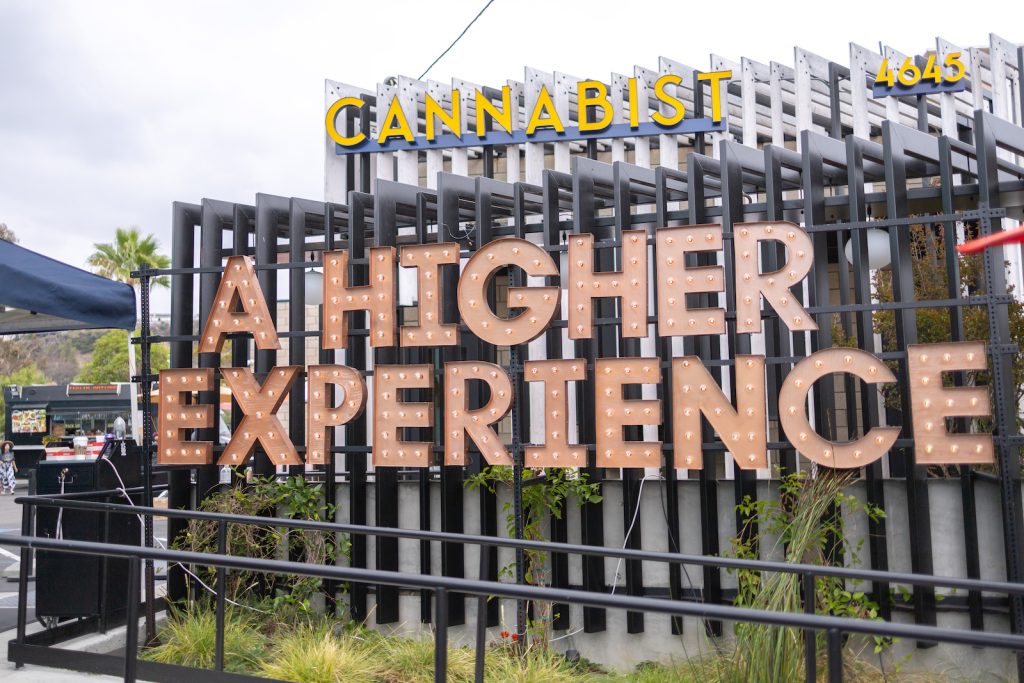 Black Friday is rapidly approaching, which means that you'll be able to find deep discounts on a variety of different products — including weed at your local dispensary.
The annual shopping holiday, which takes place the day after Thanksgiving, is one of the best times to stock up on gifts, household items, and other products. That's because retailers across the country hold Black Friday shopping specials, and cannabis dispensaries are no different.
Cannabist San Diego, the closest dispensary to La Jolla, is a local favorite among cannabis connoisseurs. If you're in the market for some new weed, the dispensary is set to host a variety of Black Friday deals so that you can save some cash.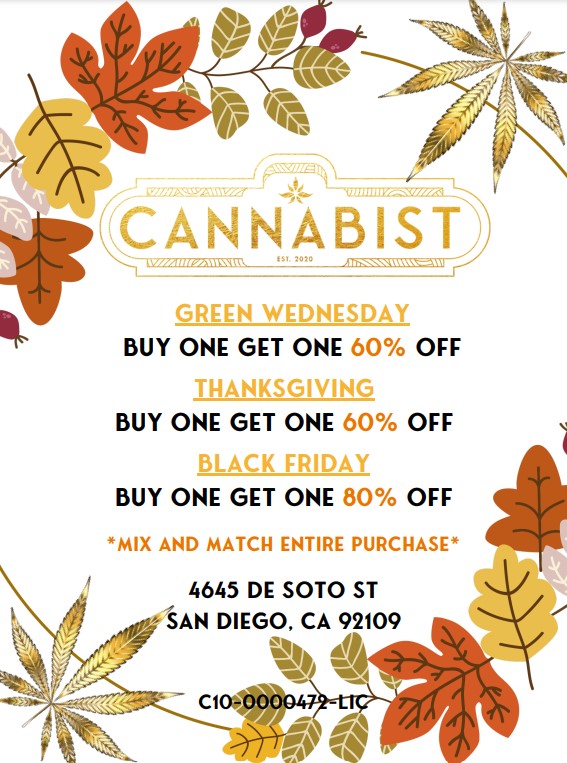 In past years, Cannabist San Diego has offered various deals for Black Friday, including buy-one, get-one offers and discounts on specific brands, products, and varieties.
Black Friday 2022 is no different. While deals are still being finalized, expect to save significant money at Cannabist San Diego — widely known to be the best dispensary in San Diego's hip Pacific Beach neighborhood.
Want to know the exact specials? Call the store at (858) 324-5130.
If you can't wait until Thanksgiving to stock up, or you happen to miss their Black Friday deals, there's no need to worry. Cannabist San Diego has daily and weekly specials that can help you save some cash on cannabis.
For example, you can get 30% off your order between 7 a.m. and 9 a.m. Monday through Friday during their Early Bird Special. Not a morning person? They also have a Happy Hour Special that can net you 25% off between 4:20 p.m. and 6:20 p.m.
You can also get 25% off the entire store on Thursdays, buy-one; get-one on all edibles and house brands on Mondays; and 30% off your first visit, no matter what time or day of the week.
Cannabist San Diego is open from 7 a.m. to 9 p.m. Monday through Friday and 8 a.m. to 9 p.m. on the weekends. It's located at 4645 De Soto St in San Diego.