Is Weed Legal in San Diego?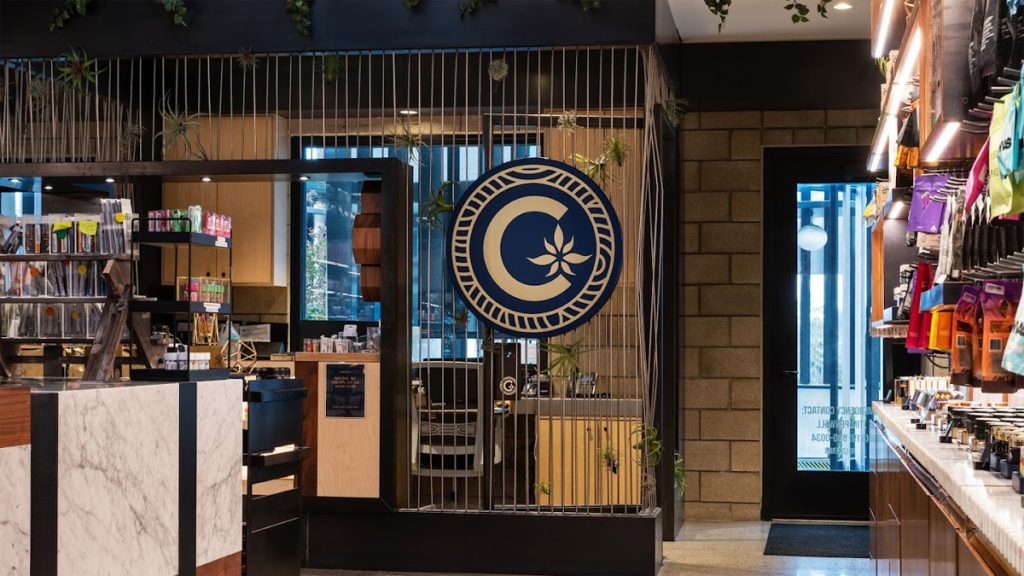 This post is part of our Best Dispensary in San Diego series, sponsored by Cannabist.
It's 2021–where have you been? Weed became legalized in California back in November 2016, which was a monumental moment for weed lovers in the Golden State. While California State Law asserts that weed is legal for recreational and medical use, specifics around use, weed tax, possession, buying, and selling, vary depending on which city you reside in. Cities also control, regulate, and even have the potential to prohibit commercial cultivation. You should also know that the laws are different for weed in San Francisco, San Diego, and other cities around the state.

For San Diego residents, weed is readily accessible for non-medical users, so you needn't worry about how to get weed in San Diego without a card. That being said, there are some rules marijuana users should know that pertain to San Diego marijuana use and possession, so we've summarized the down low for you.
A Quick Guide to Using Weed Legally in San Diego
San Diego marijuana laws state that only a state-licensed and city permitted marijuana outlet may sell marijuana. Luckily for the weed advocates out there, there are many marijuana stores in San Diego within arm's length: right off the freeways, near the beach, near the city hustle and bustle, and even near the airport.
The best part about San Diego dispensaries is that there are storefronts and delivery services made for each individual's particular needs. So whether you are looking to relieve chronic pain, treat depression, regulate seizures, or simply kick back and enjoy a nice long toke while watching Harry Potter, you'll have no trouble achieving your goals.
If you have a medical condition, medical marijuana shops in San Diego are easy to come by. Of course, it is best to consult a doctor should you think marijuana might be right for you to alleviate an ailment. We've compiled a list of medical marijuana doctors in San Diego to save you the leg work.
California Marijuana Laws
Marijuana is still legal under Federal Law, but California state law declares that persons 21 years and older can possess, process, purchase, or obtain marijuana with specified restrictions on the amount, of course. You can even legally give away your weed without compensation up to 1 ounce of marijuana or 8 grams of concentrated cannabis if you are over, but why would you want to do that?
California rules also prohibit smoking within 1000 feet of a school, daycare, or youth center while children are present. As one can imagine, this also applies to San Diego.
Unfortunately, there is a considerably high sales tax of around 8.5% on recreational marijuana in the state of California. This percentage fluctuates depending on what area of California you purchase from. For San Diego, the sales tax is 7.75%.
Is Weed legal in San Diego?
There is no such thing as a dumb question. It is perfectly OK to ask, "Is weed legal in San Diego?" whilst knowing that weed is legal in the state of California, where San Diego is located. So the short answer is yes, weed is legal in all parts of San Diego, including Pacific Beach and other areas. While San Diego is more lenient than more traditional parts of the nation, marijuana still cannot be consumed in public or consumed while operating a vehicle.
San Diego County Marijuana Laws
Any marijuana user should become familiar with laws surrounding the Schedule 1 Controlled Substance, especially laws that apply to their city. Prop. 64 states that persons 21 years and older may legally possess up to 28.5 grams of marijuana and up to 8 grams of concentrated cannabis. However, if you are caught with any more than this amount, it is considered a crime, and you will get punished by the law. It should be noted that it is a crime for people under or over 21+ to cultivate over 6 living plants, but you can cultivate up to 6.
21+ may also lawfully possess, purchase, obtain, or use marijuana accessories. Of course, those under 21 are not able to cultivate any, as it is illegal for them to possess, use, or marijuana.
Is Medical Marijuana Legal in San Diego?
The answer is also yes. Prop. 215–The California Compassionate Use Act–states that you can legally possess, cultivate, or transport marijuana in California if the marijuana is used to treat a serious medical condition, if it is for personal medical use only, and if you have the recommendation or approval of a California-licensed physician.
Some San Diego dispensaries explicitly sell to Medical Marijuana Identification Card (MMIC) holders. If you are looking to get a marijuana card, you should first assess whether you qualify. If you have any of these ailments, you may be qualified to get a marijuana card immediately.
People with MMIC's are exempt from sales tax on purchase of medical marijuana. MMIC's can be recommended by way of doctor's recommendation to people under 21 with parental consent for those 18 and under. A bonus for med is better access to higher CBD and lower THC strains, so it pays off to have a card if you qualify.
Where to Get Weed in San Diego
The number of dispensaries in the San Diego area have been climbing since legalization of marijuana back in 2016, though legalizing cannabis commerce can still be quite the ordeal when it comes to approving permits. From 24 hour dispensaries to storefronts, there are plenty of locations to purchase marijuana is San Diego. Nonetheless, the diversity of San Diego dispensaries offer a weed paradise of sorts for stoners from all walks of life. Although this is just a small sampling of the many dispensaries in the region, we wanted to showcase our top 3 that will be able to satisfy all of your marijuana needs.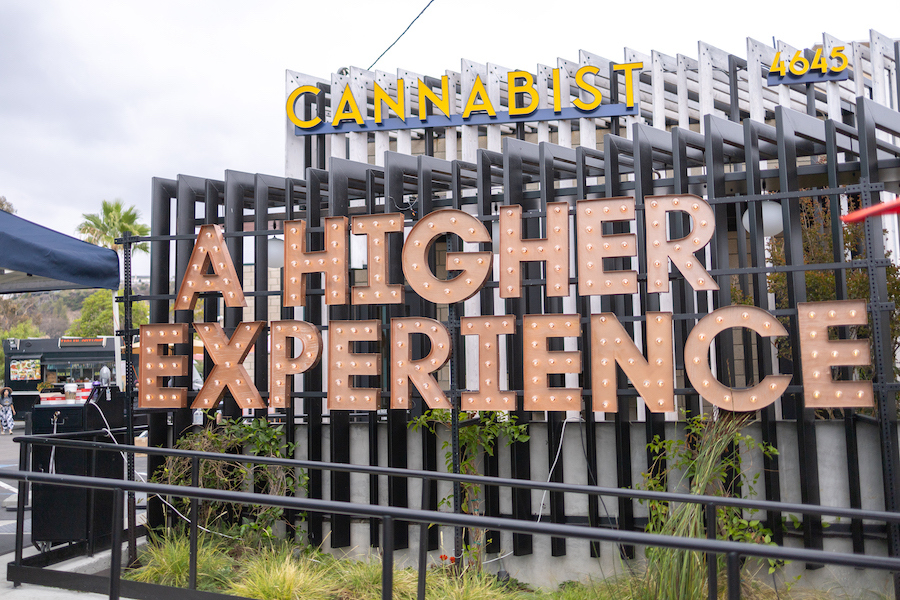 Cannabist
Cannabist is a newer dispensary stationed right off the 5 freeway near the In-N-Out Burger in Pacific Beach. Pot enthusiasts will love this joint as it resembles a candy store for grown-ups: cookies, sour gummies, chocolate bars and all. The space is small, but offers a wide array of CBD and THC products from top name brands. You'll be able to find sweet deals as a first time and returning customer, and will never have an issue finding parking as there is a massive lot right outside the store.
Goldn Bloom
Just minutes from the San Diego Airport and Gas lamp Quarter, Goldn Bloom is the perfect place to stock up on some THC or CBD edibles before or after a long flight (or before you hit the town). Their space speaks "industrial, professional, and clean." They offer a high-grade supply of THC and CBD infused products and "stellar service", straight from the mouths of their clients. Because the area isn't super busy, street parking is fairly accessible to clientele.
The Healing Center–San Diego Dispensary
Located right off the 15 and the 8, The Healing Center (THC) is a charismatic dispensary lined with deep purple LED's and accent walls, contrasting with the mostly white interior. Their sparkling clean storefront parallels their exceptional customer service. Get paired with a budtender with expansive knowledge of cannabis and CBD who can match you to their incredible lineup of potent and first-rate kush products. There is dedicated parking for their storefront, so parking is easy as pie.
The legalization of recreational marijuana in San Diego has allowed cannabis commerce to explode in recent years, and weed consumers are beyond stoked about it. So for anyone that asks you "Is Weed Legal in San Diego?" you can proudly say "Hell Yeah, and we've got options." Now that you've got some piece of mind, sit back, relax, and enjoy a THC goodie from the comfort of your home.
About the author: Courtney Pester is a San Diego-based San Francisco bred millennial with a passion for design and self-expression.  She prides herself in her charcuterie board-making skills and has a soft spot for animals. When she's not pumping out articles you can catch her playing tennis and enjoying the diversity of events and restaurants San Diego has to offer.
The banner image used in this article is courtesy of Cannabist of San Diego.