World-Class La Jolla Concours d'Elegance Car Show Returns to San Diego on April 21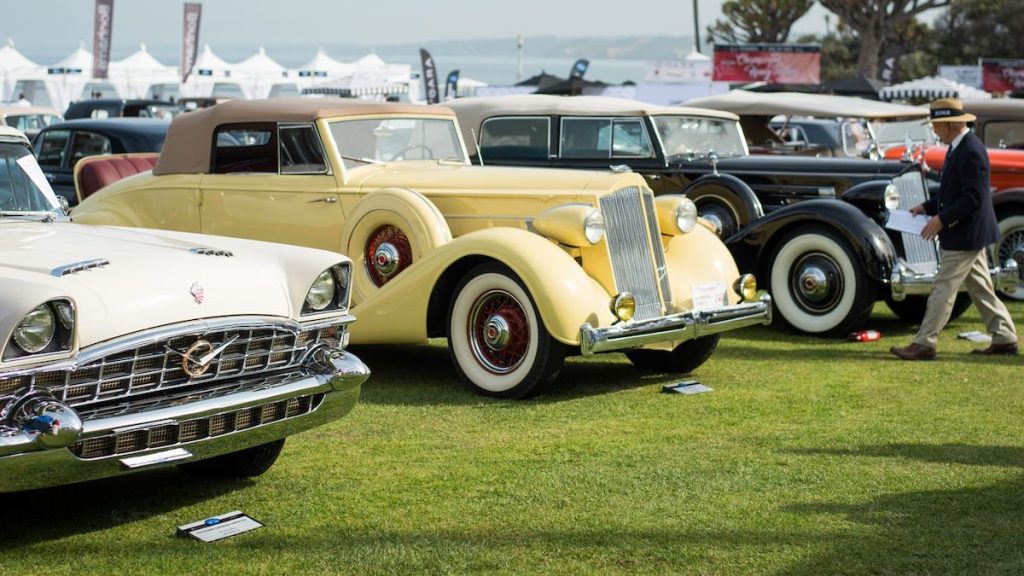 The La Jolla Concours d'Elegance — one of the most spectacular car shows in the world — will return to the jewel of San Diego on April 21 through April 23.
The luxury event is unique because it brings together world-class cars from across the globe with a world-class experience. This year, the Concours d'Elegance will see 150 stunning cars displayed alongside the pristine coastline of La Jolla Cove.
Alongside cars you won't be able to see anywhere else, the La Jolla Concours d'Elegance also features plenty of fun, such as a VIP reception with a live auction, entertainment, a hosted bar, and delicious food from 15 of San Diego's best restaurants.
There will also be a Concours Entrant Lounge on Sunday, April 23, with breakfast scones, donuts, coffee, juice, mimosas, and Bloody Marys. A complimentary lunch will also be served, and yes, there'll be a hosted bar.
In 2023, the Concours d'Elegance will also feature a special "Porsches on Prospect" event that will showcase 75 incredible Porsches from 5 p.m. to 9 p.m. on Saturday, April 22.
If all of that wasn't enough, general admission to the event also includes champagne and honey tasting, plenty of live music and entertainment, and an overall curated experience that will rank among your best.
As far as some of the cars you expect, the list of vast. There will be American Classics, European Classics, rare Corvettes, luxury American automobiles of the 1950s, Jaguars, Ferraris, and Duesenberg cars.
The event has a storied history too. Concours began as leisurely social events that combined luxury with lighthearted competition. La Jolla's own Concours kicked off in January 2004 with 50 hot rods, antique cars, and classics — and has been an annual tradition ever since.
All of this is to say that it's truly the best car show in San Diego to visit.
General admission tickets cost $85 per person, with ticket prices increasing to $95 on April 2. There are also a variety of VIP and special packages available with additional amenities.
Banner image courtesy of lajollaconcours.com