Fashion Tips for Women at the La Jolla Concours d'Elegance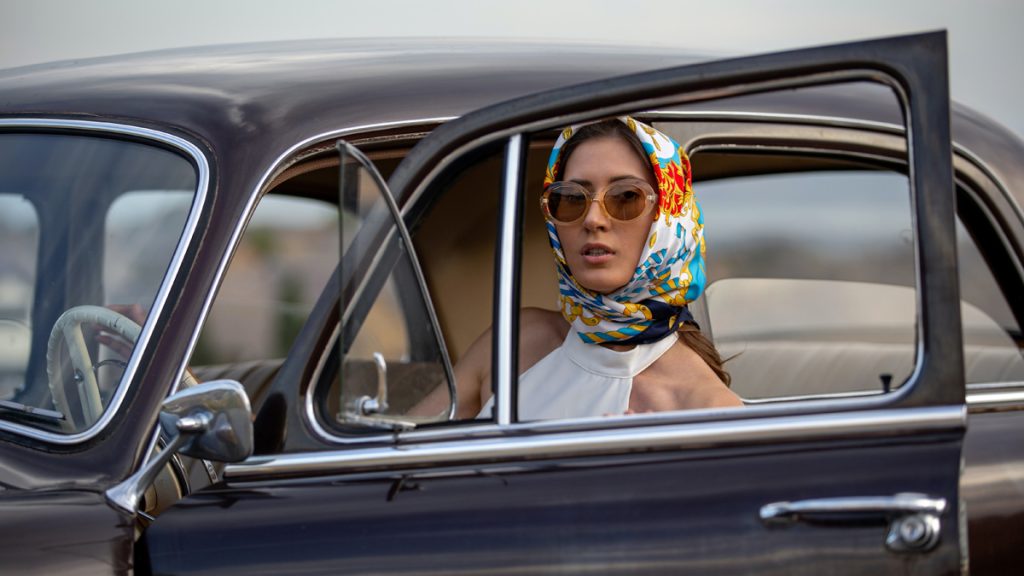 If you haven't heard the news yet, the famed La Jolla Concours d'Elegance is back on La Jolla Shores this April. This is the elite, luxury car show in La Jolla that car enthusiasts and tasteful autophiles flock to every year. And since it was closed the last two years, tickets for the La Jolla Concours have been flying. The event's return also sparks a frenzy of fashion trends. Why? Because it is an optimal time to flash your springtime threads and show off your stylish sensibilities.
What Women's Styles Are Appropriate for the La Jolla Concours?
There isn't a rigid dress code at the event. However, because the event is a magnet for discerning auto aficionados and high-class car enthusiasts, most attendees choose to dress to impress. It's not uncommon to see men dressed in posh suits with jaunty hats, and donning their best duds. But what about women's fashion at the car show?
While there's nothing wrong with going full formal – it might not be the most practical. Remember that this is an outdoor affair in April. This gives you the opportunity to shimmer in lightweight fabrics and sparkle with subdued yet dazzling accessories. When dressing for the Concours, keep the concepts of "fresh" and "classic" in mind. After all, you will be surrounded by classic autos, and fresh always gets a green light in any fashion scene.
Put Your Best Fashion Sense Forward
When dressing for the Concours, bear in mind you'll be dressing for a springtime vibe. This will help you as you consider your adornments and attire. Additionally, because of the classy clientele and springtime atmosphere, think about fun and flirty combined with poise and refinement.
For example, a sundress with a swooping straw hat, slingback heels and a hint of Jadore by Dior fragrance is the perfect ensemble for the event.  Or, you may want to opt for a tailored pantsuit complete with bowtie and fedora.  
Whether you go super-tailored with strong lines, or ultra-playful with fluid dress hems – the key is about sophistication. Be mindful about capturing the elegance, panache and refinement that is at the core of the La Jolla Concours d'Elegance.
Also, do consider reasonable shoes. The event lends itself to walking around vintage, restored, luxury cars, so the highest heels you own might not be practical. Instead, opt for timeless flats that pair beautifully with a springy baby doll dress cinched with a wide boho belt. And because the weather can be unpredictable on the La Jolla Shores in April, be sure to have a chic shawl or cover that pulls your entire outfit together while keeping you warm in case it gets a bit breezy.
What Else You Should Know About Preparing for the Event
The Concours d'Elegance is French and means "competition of elegance." Therefore, you should expect some swanky, elegant, sophisticated energy at the event. If, after considering the atmosphere of the Concours in La Jolla still has you flummoxed – then think about Julia Roberts in her best Kentucky Derby dress in Pretty Woman. This is about dressing with style, grace and distinction. Or, think about what you might wear at the Easter egg hunt at the White House, where opting for flowing pastels such as pinks, yellows and pale blues is totally appropriate for both occasions.
Also bear in mind there are several VIP parties at the event. If you or your partner has VIP access, this might influence how you dress. For example, you may want to stick with minimalist jewelry that deftly enhances your attire no matter what the occasion might be while socializing at this classic car show.
Final Thoughts About Women's Fashion at the La Jolla Concours d'Elegance
You have your own unique style, and La Jolla has its own distinctive vibe too. Odds are, if you are familiar with the Concours d'Elegance in La Jolla, then you have a keen idea about what is appropriate for the occasion. Just remember that this is a historical event with over 125 world-class cars, champaign gardens, and incredible elegance all perched along the Pacific coast. If that doesn't inspire you to dress to impress, we don't know what will!