San Diego Officials Promise That Medians in 'The Throat' in La Jolla Will Receive Proper Care & Landscaping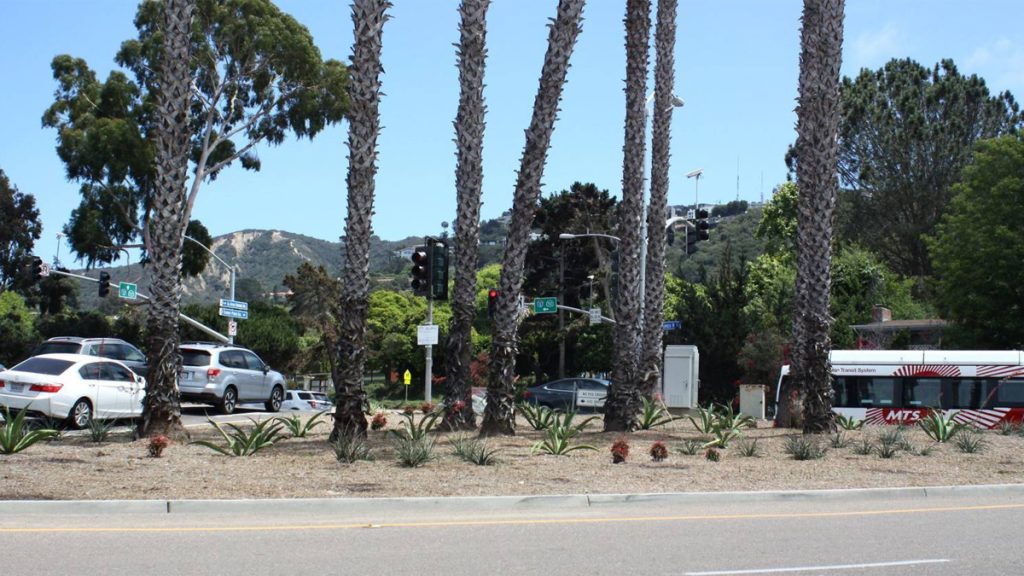 After complaints of a lack of proper landscaping, local officials have agreed to carry out renovations for medians throughout "The Throat" in La Jolla.
The city of San Diego has pledged to take steps to care for medians at the intersection of La Jolla Parkway, Torrey Pines Road, and Hidden Valley Road, as well as the Rotary Club's "welcome garden," according to the La Jolla Light.
Some community members have complained that the medians and garden show signs of lack of care or landscaping in recent months. The city has an agreement in place with Aztec Landscaping to care for the area.
Per the city's new pledge, the contractor will be asked to submit detailed reports of what it accomplishes during its bi-monthly visits. City officials will also conduct quarterly assessments of the landscaper's work.
Lemon Grove-based Aztec Landscaping has a $41,000-a-year contract to maintain several medians at The Throat. That contract is paid for by gas taxes.
Per its original contract with the city, Aztec Landscape said it would inspect irrigation, remove litter and weeds, and prune the area every two weeks. However, community members noted that the medians are not being adequately maintained by those standards.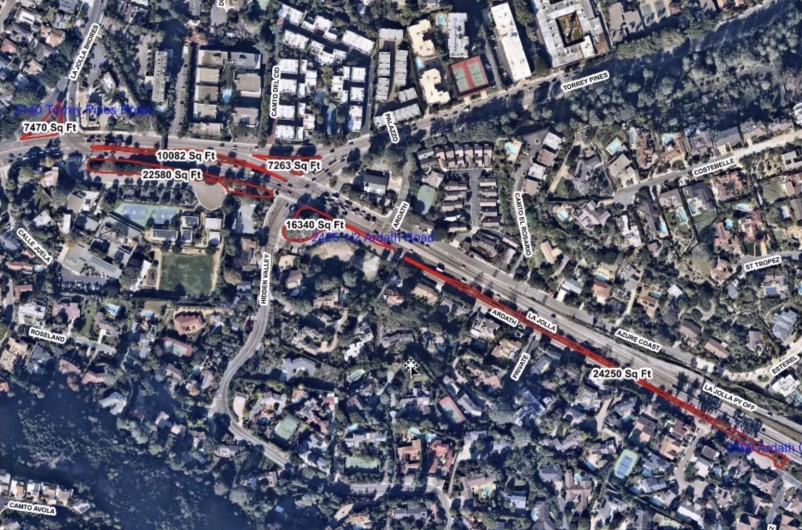 A walk-through by city officials on April 25 found broken sprinkler pipes, large dead bushes, and layers of natural debris. While Aztec crew members were present on April 28, community members saw that a large pile of dead brush remained the next day.
The issue, according to city officials, is that The Throat is La Jolla's "front door." Enhance La Jolla President Ed Witt noted that "literally millions of people come through this annually."
Aztec Landscaping co-founder Rafael Aguilar told the Light that crews are onsite as specified by its contract, but noted that they are limited by the terms of that agreement.
"We are out there every two weeks," Aguilar said. "But this is not a high-priority location. If any level of maintenance is to be increased or more intensive landscaping added, the city would have to give us a new scope or new contract specs based on what the community wants."
About the author: Mike Peterson is a freelance journalist and writer based in North San Diego County. He's written and worked for a number of local media outlets, including the San Diego Union-Tribune, the North Coast Current, and the Oceanside Blade.
The banner photo of the "Welcome Garden" along Torrey Pines Road is courtesy of The Morning Call