125 Years Starts a New Chapter for Warwick's Bookstore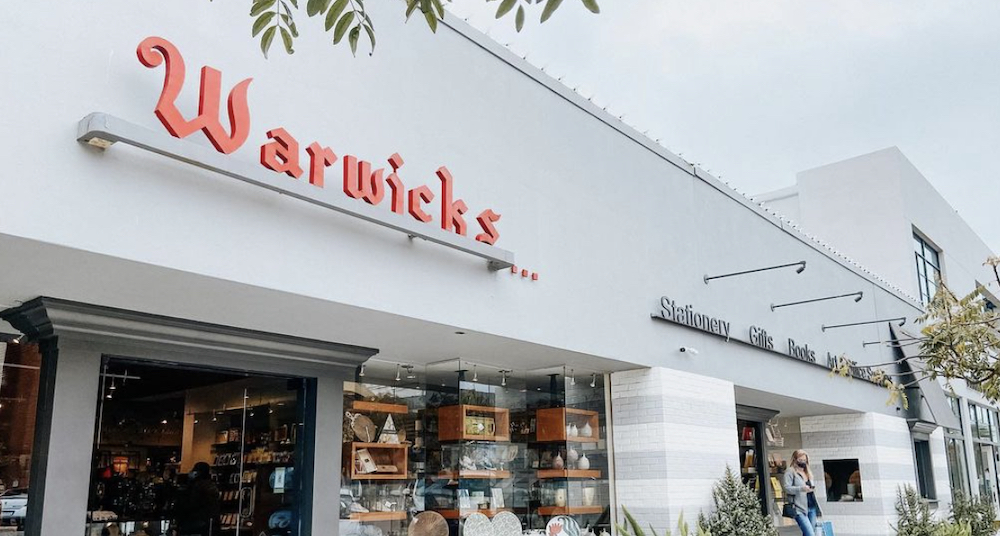 There is nothing more neighborly than helping a neighbor in need, and that is just what happened in La Jolla over the weekend.
When Warwick's long-time landlord revealed that they received an $8.3 million bid, all cash, to buy the building, they said it was the offer of a lifetime. Therefore, either Warwick's bookstore had to come up with a better offer or take their chances with another landlord.
With rising rent prices and the uncertainty of even being able to stay, Warwick's bookstore was sure their reign of literary excellence in La Jolla was eclipsing.
"My family doesn't have that kind of money," fourth-generation owner Nancy Warwick told The San Diego Tribune.
Fortunately for Warwick's bookstore, their neighbors and patrons do have that kind of money, and they are willing to invest in the 125-year-old bookstore.
Warwick's Bookstore calls itself the "oldest continuously family-owned and operated bookstore in the United States."
Warwick's journey in La Jolla started in 1939, when the owner, W.T Warwick, came to the small town to live closer to his sister.
So, when the community found out they were at risk of losing their favorite bookstore, they band together. First, patrons made calls, and soon, they produced results. Within the 15-day timeframe, around three-dozen community members, most of them from La Jolla, pooled their resources to make a higher counteroffer.
Long, nail-biting story short, just like a fairytale, the community saved Warwick's Bookstore just in time.
"I'm just thrilled," Warwick said when the sale finalized. "I think it says a lot about the community and our place in it. I feel honored to have that kind of support."
The banner photo of Warwick's used in this article is courtesy of IG user @sdbookcrawl.
[mv_create key="12″ layout="grid" thumbnail="https://lajolla.com/wp-content/uploads/2018/03/la-valencia_hotel_wide-1024×675-1.jpg" title="Relax Like A Local" type="list"]