San Diego to Expedite Permanent Outdoor Dining in Coastal Areas, Including La Jolla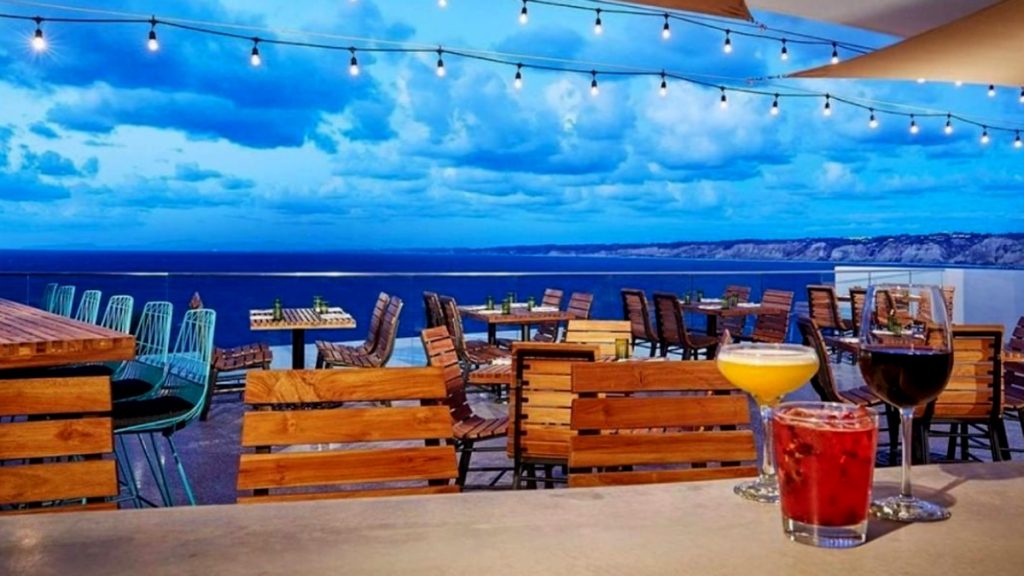 The city of San Diego is trying to expedite the approval process for its "Spaces as Places" program, which could make outdoor dining permanent.
Facing the looming expiration of temporary outdoor dining permits, San Diego's city government is asking the California Coastal Commission to be the agent that issues coastal development permits for the program, the La Jolla Light reported Monday.
"After the [commission] certifies the Spaces as Places program and coastal development permit authority is delegated, coastal development permit applications [would] then be reviewed and acted on by the city," said Tara Lewis, a spokeswoman for the city's Planning Department.
Currently, businesses in the coastal areas of San Diego — including La Jolla — must obtain a coastal development permit from the Commission before applying for a Spaces as Places permit.
The Spaces as Places program, approved by the San Diego City Council in the fall, will allow for permanent outdoor dining and other community gatherings in the public right of way. In other words, it allows for outdoor dining on city streets.
Many temporary outdoor dining permits issued since 2020 are set to expire on July 13. As such, San Diego hopes to issue permanent Spaces as Places permits before the original temporary ones expire.
Back on Feb. 10, the California Coastal Commission approved an extension of up to one year to hear the Spaces as Places program.
If businesses don't obtain a Spaces as Places permit before the temporary ones expire, however, they will be required to take down any structures, such as outdoor dining areas.
There are five types of outdoor spaces permitted under the Spaces as Places plan, including sidewalk cafes, social curbs, promenades created by closing streets to traffic, outdoor dining on private properties, and outdoor eating areas in spots previously dedicated to parking.
Although permits approved under the Spaces as Places plan are considered permanent, city officials will need to review the permits once every two years.
About the author: Mike Peterson is a freelance journalist and writer based in North San Diego County. He's written and worked for a number of local media outlets, including the San Diego Union-Tribune, the North Coast Current, and the Oceanside Blade.
The banner photo for this article is courtesy of @dukeslajolla