Los Angeles's Renowned Pitfire Pizza Lands in San Diego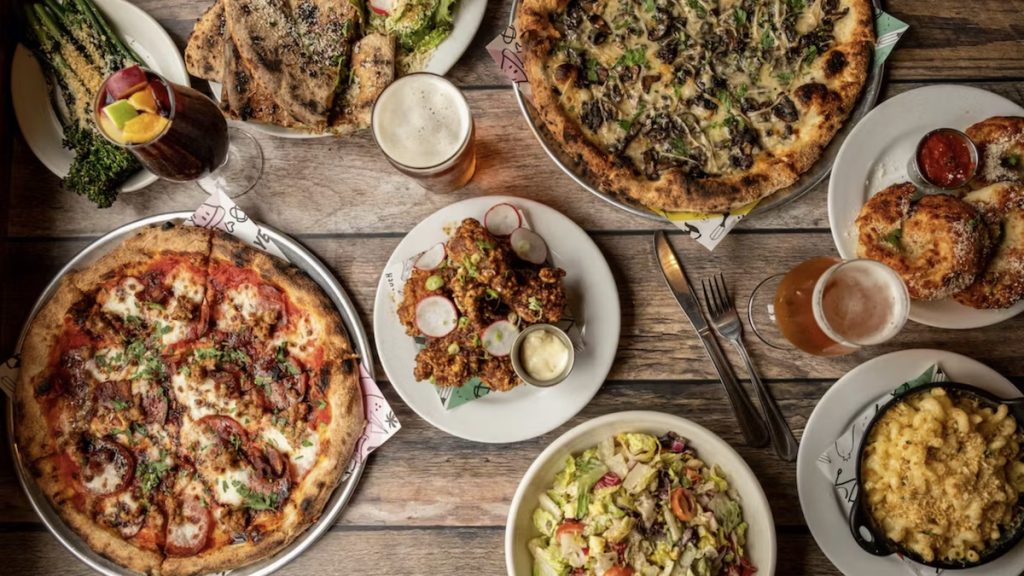 Pitfire Pizza, a Los Angeles-based pizzeria nominated for a James Beard Award, has officially opened its first outpost in the San Diego area.
Although Pitfire Pizza has eight other restaurants across Southern California, it never opened a San Diego location in its 26-year history. According to Eater, that ended earlier in November.
Pitfire Pizza San Diego officially opened at Beacon La Costa in Carlsbad on Oct. 30, meaning it's just a short drive from the best hikes in Carlsbad. Though it initially only offered pickup and delivery, it opened for in-store dining on Wednesday, Nov. 1.
As far as what Pitfire Pizza is going to offer, the pizzeria is known for creating delicious pies based on fermented sourdough pizza crusts and baked in Italian brick ovens. In other words, you know it's going to be delicious.
The pizzeria also offers some unique pizza choices that you won't be able to find anywhere else, such as the Smashing Pumpkin, which features goat cheese, greens, pumpkin oil, and pepitas. There's also a vegan Margherita pizza option made with cauliflower crust and topped with cashew cheese.
Along with pizza, Pitfire Pizza San Diego will also offer a range of different appetizers, starters, pasta, salads, and desserts. There's also a full bar menu with beer, wine, and cocktails. Some delicious items include:
Roasted chicken meatballs with fresh bread
Cavatappi alla vodka
Steak salad
Brownies and Strauss Family Creamery ice cream
Craft slushies like the Pitfire Margarita, No Way Frose! and Negroni Freezoni
In other words, the pizzeria may soon make the list of the best pizza in San Diego.
Pitfire Pizza San Diego is owned by the American Gonzo Food Corporation, which is known for existing brands like steakhouse American Beauty, Superba Food + Bread, and Superba Snacks + Coffee.
Along with the new San Diego location for its pizzeria, the hospitality group is also expected to open outposts for some of its other brands in San Diego County in the future.
Media credit: Image courtesy of pitfirepizza.com
Speaking of Wood Fired Pizza Ovens…
We love to occasionally remind our most pizza-loving readers about our friends at FornoPiombo.com, crafters of refractory ovens like the 'Santino' above. Being able to make your own Neapolitan pizza at home could make you the toast of the neighborhood! Refractory bricks can withstand higher temperatures than the oven in your kitchen, lock in delicious flavors, shorten cooking times, increase energy efficiency, and prevent kitchens from becoming too hot during the summer. These ovens are versatile, too, and you can cook more than pizza in them! People bake bread, smoke meat, roast vegetables, cook seafood…. all kinds of stuff.