Upcoming Bird Rock Restaurant Paradisaea Officially Debuts its California-Inspired Menu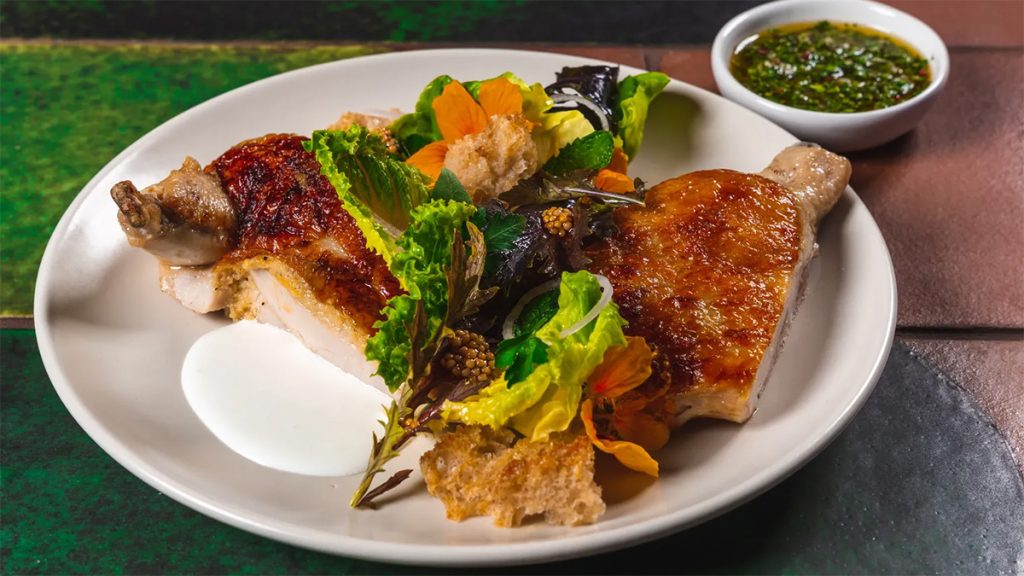 Highly anticipated La Jolla restaurant Paradisaea, which is set to open in Bird Rock in September, has officially revealed its menu.
Paradisaea is slated to open on La Jolla Boulevard in September. When it does, it plans to offer dinner service from Wednesday through Saturday starting at 3 p.m., and brunch and early supper on Sunday mornings, according to Eater.
Paradisaea's menu is curated by culinary director Mark Welker and chef de cuisine Gabriel Bonis. Welker is known for spending 10 years working with the acclaimed New York City restaurant Eleven Madison Park, while Bonis has worked at Nine-Ten in La Jolla, Cowboy Star, and Rancho Valencia.
Image of Paradisaea chef de cuisine, Gabriel Bonis (left) and culinary director, Mark Welker (right) courtesy of Paradisaea
The menu can broadly be defined as California cuisine. Diners can expect everything from Baja oysters frozen passion fruit sangrita to Dungeness crab tagliatelle with sea urchin, tomato, saffron, and Meyer lemon.
Other options include beef nachos made with wagyu, guacamole mousse, and cheddar-jack fondue, and halibut crudo with Thai basil, finger lime, cherries, and chili oil.
The menu will also feature burgers, various seafood options like poached white sea bass in a Szechuan peppercorn broth, chimichurri pastured roast chicken, and Liberty Duck breast served alongside french fries cooked in duck fat.
Welker will also be contributing his extensive knowledge of pastries to the menu, with options like honey oat shortbread and mud pie made with Dark Horse Coffee ice cream, macadamia nut bavarois, and cocoa cookie crumbs.
On the cocktail menu will be a list of beverages by Dannika Underhill, known for Craft & Commerce and Kindred. Unique selections include the Tiger Cruise, made with ube, calamansi, coconut, and Kasama rum, and the Lobster Lounge, which features lychee-infused vodka, passion fruit aperitif, hibiscus, lime, guava, and coconut ash coloring.
The 4,500-square-foot restaurant is set to be the largest in Bird Rock to date, and will feature a mid-century modern design theme with warm and tropical colors.
About the author: Mike Peterson is a freelance journalist and writer based in North San Diego County. He's written and worked for a number of local media outlets, including the San Diego Union-Tribune, the North Coast Current, and the Oceanside Blade.
The banner image of one of Paradisaea's delicious dishes is courtesy of Paradisaea