6 Things You Didn't Know About Bird Rock: La Jolla's Neighborhood Gem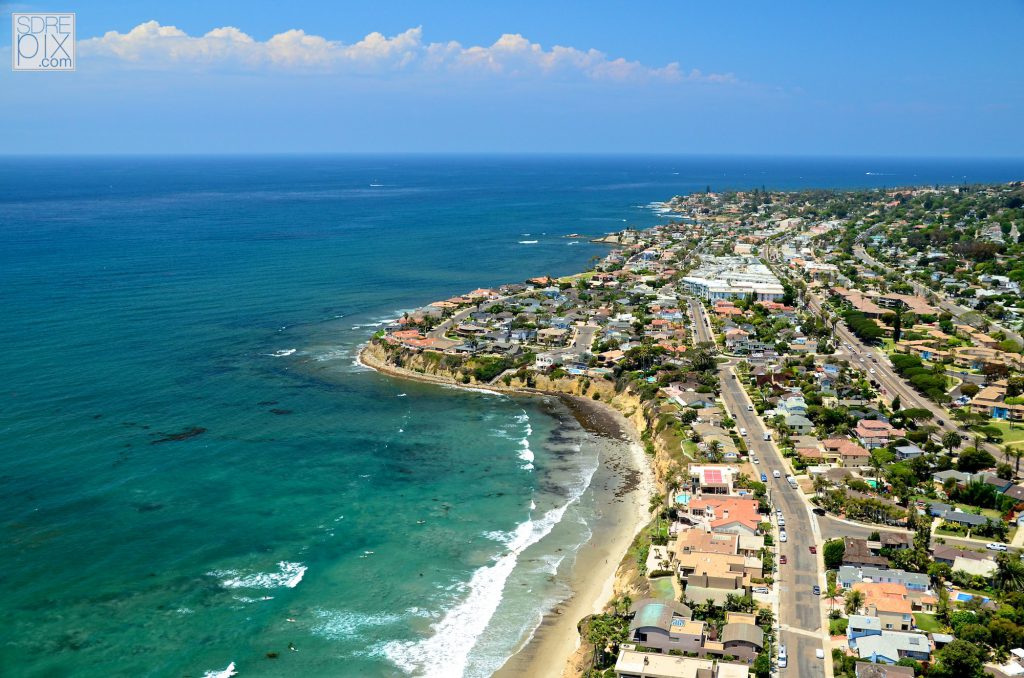 Tucked away along the San Diego coast, just south of downtown La Jolla, is Bird Rock: a quirky but laid-back neighborhood known for beautiful ocean views, cozy restaurants, and independent boutiques. While perhaps slightly lesser known than La Jolla, the community has a fascinating history and is one of the most unique and interesting areas of San Diego!
1. Local lore maintains the neighborhood was named after a rock, that – you guessed it – was shaped like a bird.
The offshore rock can be spotted at the end of Bird Rock Avenue, and was thought to once resemble the shape of a bird (the rock once had an arch with an opening under it, but the arch was eroded by wave action and finally collapsed a few years ago).
2. The first war-time sinking of a U.S. submarine occurred off the coast near Bird Rock.
Two F-series submarines collided in the fog on a training mission in 1917, sinking one of them within 10 seconds and killing all 19 aboard. The submarine is reportedly still there to this day.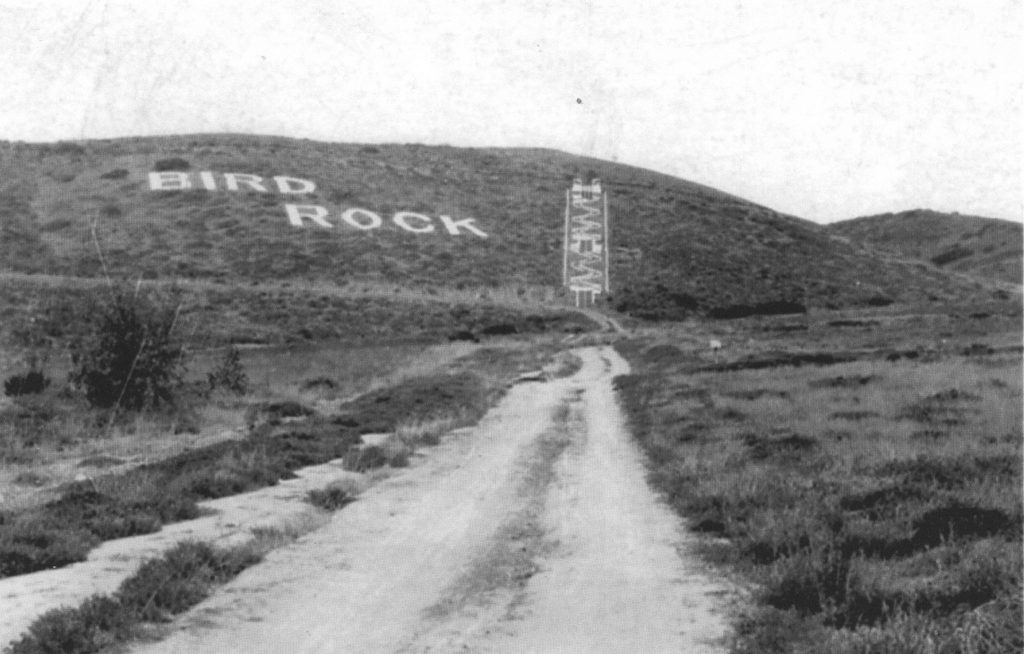 3. The neighborhood was subdivided by pioneer developer Michael F. Hall in 1906, who officially named it "Bird Rock — City by the Sea."
Bird Rock's path to becoming an official community started in the early 1900s, when the M. Hall Company bought large tracts of land in southern La Jolla for a subdivision the company dubbed "Bird Rock, City by the Sea." The new neighborhood stayed small until the 1930s, when the arrival of World War II factory workers set off a housing boom. The building continued after the war, and Bird Rock Elementary opened in 1951 to accommodate the influx of new families.
4. During World War II, the area was home to the Bird Rock Coastal Defense and Anti-Aircraft Training Center.
Bird Rock was a major military hub during WWII, when the Training Center was built as part of the Coast Artillery unit. Around the same time, Camp Matthews was also being set up on what is now the UC San Diego campus; it's reported than more than a million Marine recruits received their marksmanship training at this military base.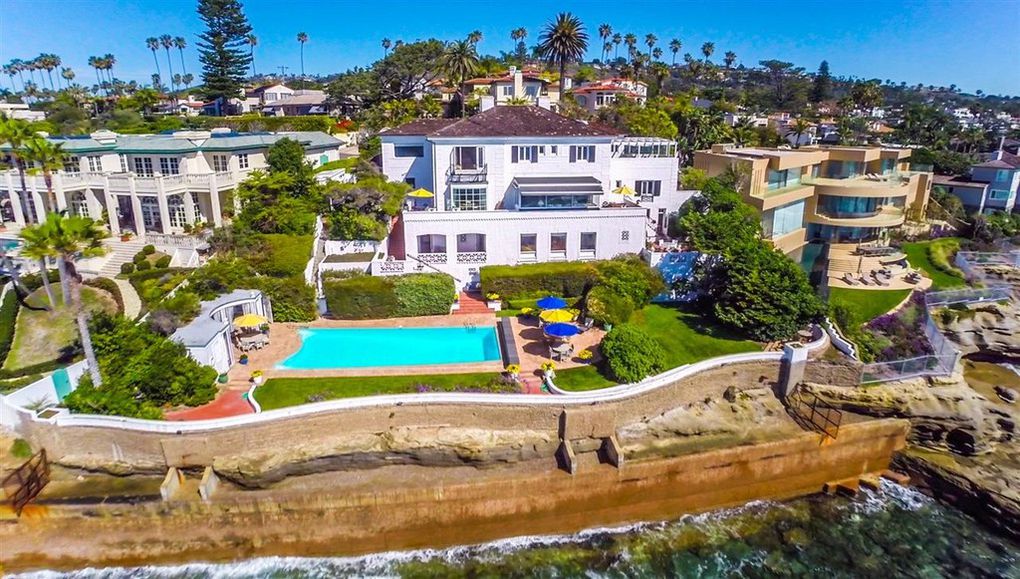 5. The 26th season of MTV's The Real World was filmed in Bird Rock in 2011.
The show set up camp in Bird Rock back in 2011, much to the chagrin of local residents. The 6,800-square-foot house, located on Chelsea Drive and Crystal Street, boasted a huge a pool, and news footage showed a rooftop tennis court had been covered with a life-sized chess set. It was estimated to be worth $3.5 million in 2011! Real World's tenure was the source of multiple noise complaints and safety concerns from its neighbors.
Resentment festered for weeks until the production company increased security and agreed to turn off roof lights at 10pm and pay for off-duty police officers to discourage night visits.
6. Aviator Charles Lindbergh ate at the Bird Rock Inn before taking his historic flight.
Lindbergh, whose name graces the San Diego Airport, is recognized for completing the first solo airplane flight across the Atlantic Ocean. He is reported to have eaten his last meal at the favorite seafood restaurant, Bird Rock Inn, before leaving San Diego for Paris on May 20, 1927. The inn hotel, located at Bird Rock Avenue, was said to have been built with stones from the nearby beach.
Neighborhood Guide
Today, Bird Rock in La Jolla is a fun, easy place to explore. Head north on La Jolla Hermosa Avenue to find the Bird Rock Bike Path, which usually doesn't get too crowded and makes for a nice stroll.
Afterward, head over to the Street of Dreams, (aka Camino de la Costa), a stretch of oceanfront mansions with gorgeous panoramic views of the water. From there, head to Calumet Park, where you'll find benches, picnic tables, and expansive ocean views (we also love La Jolla Hermosa Park, a bit north of here). Finish off your day by visiting one of Bird Rock's boutique shops and restaurants, including:
Bird Rock Coffee Roasters for an award-winning cup of coffee
Wheat & Water for pizza and brews
Bird Rock Surf Shop to pick up new surfing gear
Bahia Don Bravo for casual Mexican fare
Beaumont's for dinner with a view and live music
Farm to Fork Juice for a healthy smoothie
Mimi & Red to shop casual, beach-chic fashion
Studio Barre for a quick workout