San Diego Firm Discovers Largest Planetary Crater Known to Humans on Mars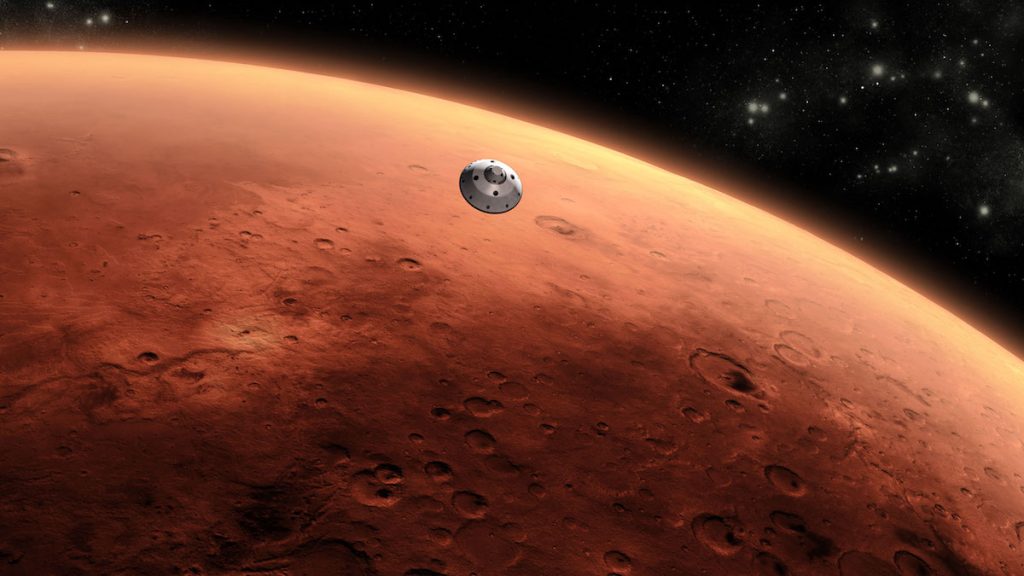 A Mars discovery made by a small San Diego-based technology company is wowing scientists and space enthusiasts across the globe.
More specifically, a pair of cameras produced by Malin Space Science Systems in Sorrento Valley captured crisp images of a crater on Mars about the size of Petco Park, according to the San Diego Union-Tribune.
The meteoroid expended the same amount of energy as about 10 tons of TNT, spewing rocks the distance between Petco Park and Cardiff-by-the-Sea in Encinitas.
Malin Space Science Systems (MSSS) is a company that designs, manufactures, and operates technical equipment and instruments for unmanned spacecraft.
Last Christmas Eve, a giant space boulder struck Mars, ejecting debris far and ride and producing a gigantic crater. Liliya Posiolova, a researcher at MSSS, discovered the crater while she was following up on a hunch.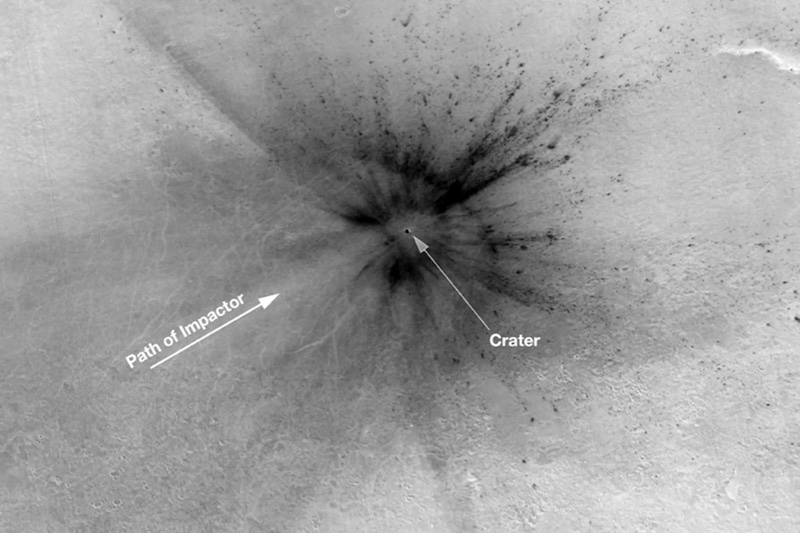 Here's what happened: a small seismometer on the surface of Mars recorded what appeared to be an earthquake — or "Marsquake" — on Dec. 24, 2021. Posiolova thought a meteoroid strike could have caused the tremor instead.
It turns out, Posiolova was right. NASA and Malin Space Science Systems discovered the crater — now the largest planetary crater known to humans — on Valentine's Day, 2022. That's less than two full months after the meteoroid struck the surface of Mars.
The team published their results in a recent issue of Science, causing a stir among the scientific community. In addition to discovering the largest crater, the team also showed that a combination of a seismometer and an uncrewed orbital spacecraft could be used to quickly locate and capture images of meteoroid strikes on other planets.
Although the discovery was immense, Posiolova told the Union-Tribune that it was just another day in the office for her.
"I tell people, 'Every day I go to work on Mars,'" Posiolova said. "I wonder what we'll find next."
About the author: Mike Peterson is a freelance journalist and copywriter based in North San Diego County. He's written and worked for a number of local media outlets, including the San Diego Union-Tribune, the North Coast Current, the Oceanside Blade, and the Escondido Times-Advocate.
Banner image of a spacecraft orbiting Mars of NASA.gov.