New San Diego Project May Make Your Wait Times at Red Lights Shorter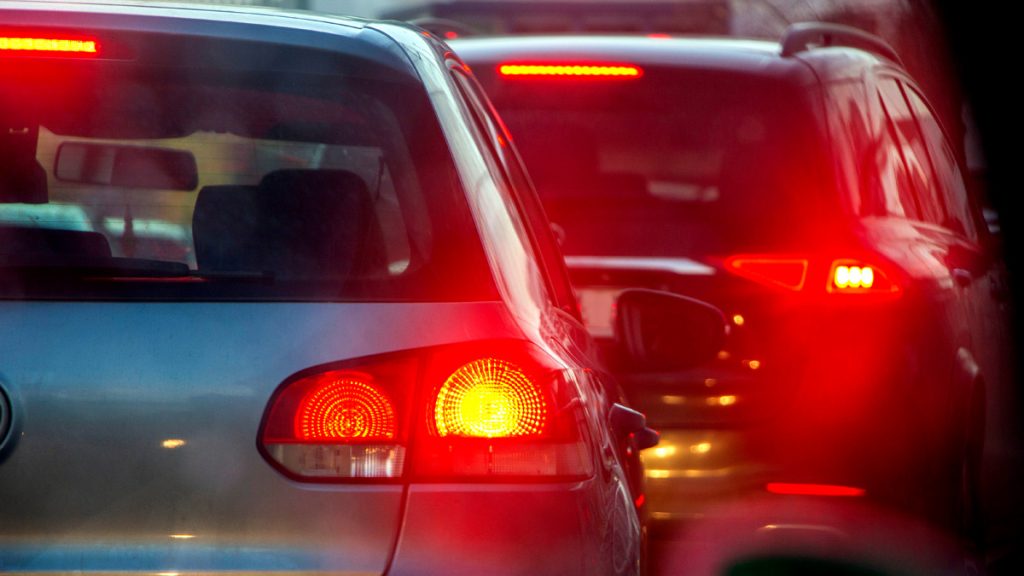 The city of San Diego is embarking on a new endeavor to repair and improve intersection light sensors, which could help ease traffic congestion throughout the city.
More specifically, San Diego officials are launching a campaign to fix many in-ground magnetic loops malfunctioning or no longer working correctly, the La Jolla Light reported.
These loops are responsible for detecting vehicles at an intersection and relaying that information to computers that change red lights to green.
According to estimates, about 10,000 of the city's 30,000 in-ground magnetic loops need repairs because they've worn out or have been damaged by construction, potholes, and storms.
Additionally, the update plans could include placing loops farther away from an intersection so that it can detect cars that have started to line up during traffic hours.
Malfunctioning or broken loops can lead to worse traffic congestion. For example, drivers could spend longer periods waiting at red lights because of a faulty loop — even if no other cars are currently on the road.
"When they're not broken, they are typically 100 percent reliable," said Jorge Riveros, San Diego's transportation director. "If a loop doesn't work, it throws the timing off at an intersection."
Currently, the city only fixes loops when complaints start rolling in. Going forward, city officials may take a more proactive approach to fix loops — sending teams out to figure out whether they're working or not.
The city could also add more crews, since current estimates indicate that personnel can fix about 250 broken loops a year. At that time, it would take 40 years to repair 10,000 loops.
Loops are a technology that dates back to the 1960s. They're easy to fix because they're not very advanced. Riveros said that they're "basically just a wire or magnet that goes under the ground … and works like a metal detector."
Riveros said he plans to talk to city officials and figure out the best way forward for less congested San Diego streets.
About the author: Mike Peterson is a freelance journalist and writer based in North San Diego County. He's written and worked for a number of local media outlets, including the San Diego Union-Tribune, the North Coast Current, and the Oceanside Blade.