Elephant Valley Overhaul: San Diego Zoo Reimagines Exhibit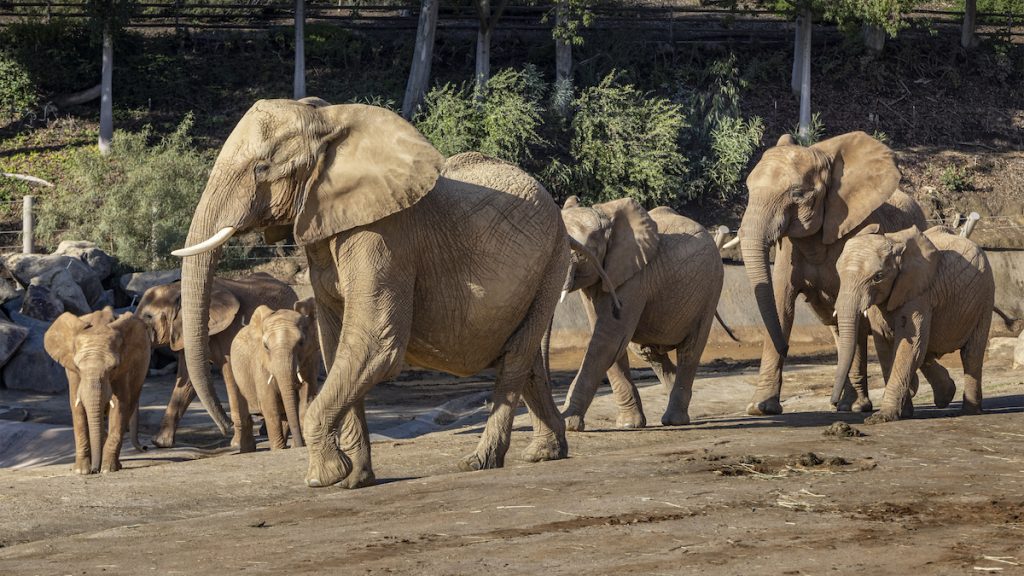 The San Diego Zoo is working on a "transformative project" that will see an Elephant Valley overhaul at the Safari Park.
The San Diego Zoo Safari Park has already started construction on the Elephant Valley overhaul, according to a press release. And zoo officials say it'll be one of the biggest remodels to date.
Going forward, the exhibit will also go by a new moniker: Denny Sanford Elephant Valley. Denny Sanford — a La Jolla billionaire philanthropist — provided a major gift to fund the Elephant Valley overhaul.
"We are thrilled to announce Denny Sanford Elephant Valley—a first-of-its-kind immersive experience for visitors, to further connect the vital work happening here in San Diego to the collaborative elephant conservation initiatives we support in the field," said Paul
Work started on the project in November 2022 and is expected to be completed by 2025.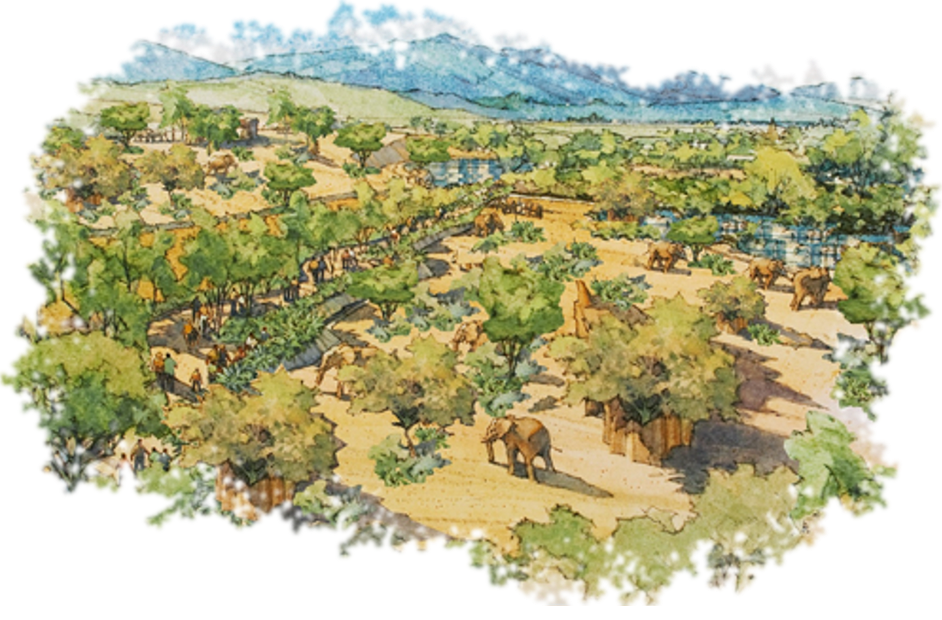 The main feature of the new Elephant Valley overhaul will be a two-story lodge inspired by the kind of structures seen on the African savanna. Additionally, the 12.75-acre exhibit itself will also have hillsides, slopes, and other landscaping not seen in the current iteration.
Additionally, new plant life at the Denny Sanford Elephant Valley will "authentically reflect the sights, sounds and smells of the African grasslands."
For the elephants themselves, the new habitat will "provide enhanced experiences for the herd of elephants by introducing several innovative features that align with seasonal variations to closely replicate the African savanna year-round."
The San Diego Zoo says that the Elephant Valley overhaul is just one part of a strategy to continue the zoo's conservation efforts. "As magnificent as elephants are, their future is equally fragile," said Lisa Peterson, executive director of the San Diego Zoo Safari Park.
"Elephants across Africa are facing immense challenges, which require all of us to collaborate and find sustainable conservation solutions for elephants and people," explained Nadine Lamberski, DVM, chief conservation and wildlife health officer, San Diego Zoo Wildlife Alliance. "We are eager to witness the impact Elephant Valley will have on our continued elephant conservation efforts globally."
Images courtesy of sandiegozoowildlifealliance.org.