What is NAMI Smarts of Advocacy?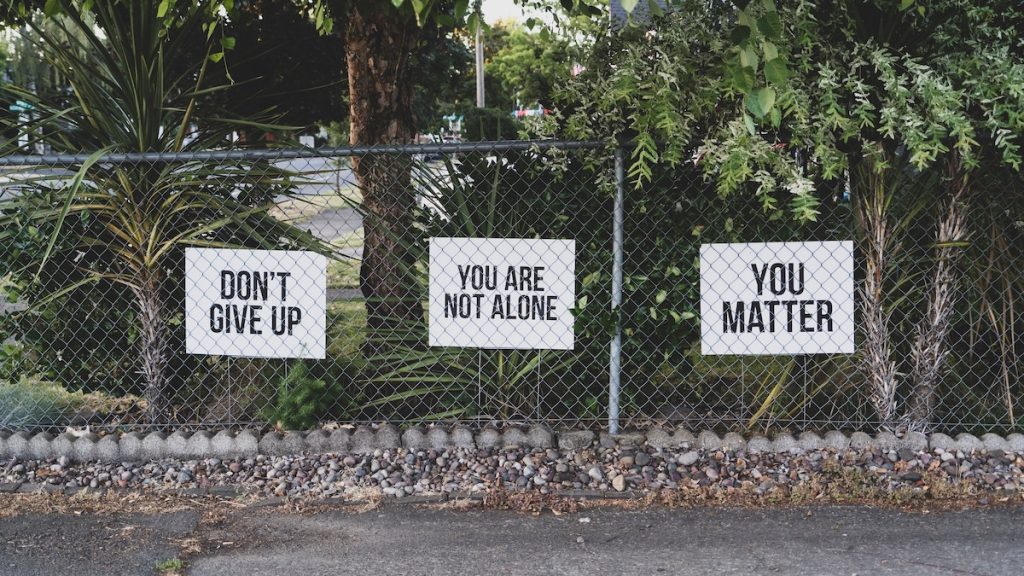 The NAMI Smarts for Advocacy program is a way for San Diego residents to use their mental health stories to drive change at the policy level.
NAMI kicked off the Smarts for Advocacy training programs earlier in 2023, and it's an amazing opportunity for those who have struggled with mental illness to use their experiences to push for change that could make a difference in people's lives.
Here's what you should know about the program.
What is NAMI?
If you're not familiar with NAMI, it's the National Alliance on Mental Illness. The organization is focused on supporting people living with mental illnesses, educating people about mental health, and advocating for research and an improved mental health care system.
The NAMI organization itself is a national nonprofit that has chapters across the country. Along with the national NAMI organization, there's also a NAMI California affiliate.
NAMI San Diego was founded in 1978 by family members of those with mental illness. It provides a host of different services for people with mental illnesses, including:
A Tech Café that allows those with lived mental health experience or their families to access hardware, software and computer learning
An app called the Organized Support Companion designed to be a resource in navigating psychiatric crises in San Diego County
Support groups for people with mental illness or their families
A program called Friends in the Lobby that provides support to those visiting their loved ones in local hospitals
Financial Literacy programs that provide financial assistance through the County
Educational programs for those affected by serious mental illness led by peers
NAMI does not gate keep what mental illness can look like, either. Whether a person is struggling with depression or undergoing schizophrenia treatment, the doors to NAMI's services and support are wide open.
As you might expect, the Smarts for Advocacy program is just another one of NAMI San Diego's offerings — and it's an amazing opportunity.
What is Smarts for Advocacy?
In a nutshell, the Smarts for Advocacy is a training program that allows participants to earn a certification. The goal is to crate advocates for a stronger and more robust system of mental health services and care.
Through the program, participants can transform their passion and lived experience into skills that let them carry out advocacy for mental health reform at the grassroots level.
Grassroots advocacy is a powerful tool for change. By building a community of people who are skillful advocates, San Diego County can achieve true mental health reform.
What does Smarts for Advocacy include in its training?
This includes training in how local government works, how to contact and meet elected officials, and how graduates tell their stories in an impactful way in two minutes or less.
There are three modules included in the training program. By the end of the third module, graduates of the program will be able to tell their stories and experiences to community members, policymakers, and more.
NAMI's goal is to train about 300 people each year, KPBS reported. As of July 2023, about 135 people have completed the program.
Who is Smarts for Advocacy open to?
The Smarts for Advocacy program is open to both those who new to advocacy work and those who have been amplifying voices for years.
Currently, the Smarts for Advocacy program is offered on a rotating basis. To sign up, you'll need to fill out an interest form. When NAMI San Diego has upcoming trainings planned, they will reach out with additional information on how to register for classes.
Additionally, the program is open to organizations who may want to offer the training to their clients or staff members.
Are there other opportunities for advocacy?
NAMI also invites all advocates for mental health reform to their San Diego County Peer Council.
Essentially, the San Diego County Peer Council is a monthly meeting that invites community members, peers, and others to discuss how San Diego County's Behavioral Health System of Care can be improved.
The goal of the meeting is to spur collaboration between the public, service providers, organizations, and local government in order to "get perspectives from all sides to find the best solutions for mental health services, outreach and resources within San Diego County."
The meetings take place the third Tuesday of each month, and NAMI encourages all to attend — no matte their age group, location in the county, or how they've been affected by mental health or substance use issues.