When To Outsource Marketing… and When to Do It In-House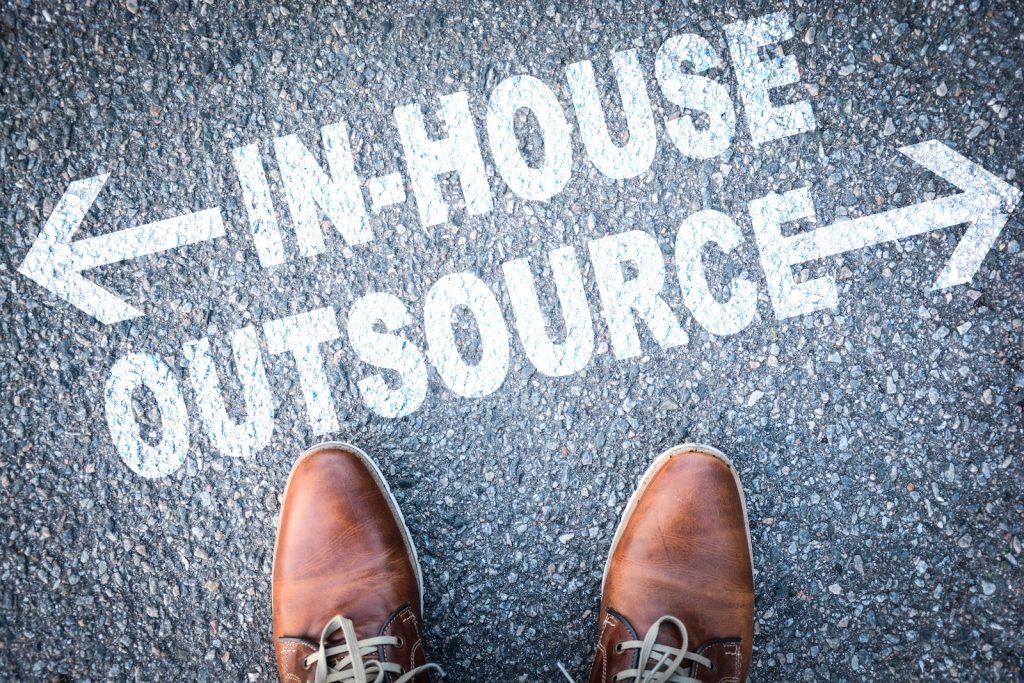 Speaking of outsourcing… If you're looking for the best white label SEO services in 2023 for outsourcing, we've got an article for that! 🙂
Many tech solutions allow you to launch your startup in San Diego without hiring a lot of employees. Since using artificial intelligence (AI), technical writing apps, and website building software will increase employee productivity rates, you will require fewer people to do the work.
However, we are not at a moment in history where tech solutions can replace employees entirely. Most tools simply make great employees even better. They can perform at a higher level and get more done.
AI, for example, is not yet at a point where it can replace the ingenuity of a marketing team. And, of course, your company won't flourish without an excellent marketing strategy. It's not enough to offer a unique product or service to the consumer to win a large share of the market. You also have to educate consumers about how your innovation will benefit them. Naturally, the best way to convince anyone of anything is to first win their trust.
When you're just starting, one burning question you'll have is whether you should outsource your marketing or build your in-house marketing team.
Let's carefully weigh the options.
When to Outsource Your Marketing
The primary reason to outsource your marketing is to fill a talent gap in your organization.
This talent gap could exist for several reasons:
You may have many people with administrative or technical skills, but few with marketing knowledge and experience. 
You may only have a small team of overworked marketers… and you need a larger crew for your latest marketing campaign or copacking services.
You may not have all the expertise you need in your team. If, for instance, you don't have an SEO expert, then you'll need to hire one in your city. So if your business is in San Diego, hire an SEO company in San Diego to fill in the missing skill set. 
At the end of the day, the executive suite only wants results. The Chief Executive Officer wants a high return on investments. The Chief Financial Officer wants to rescue the budget with an injection of positive cash flow. And the Chief Operating Officer wants the financial resources to improve performance metrics.
The bottom line: If your startup doesn't have enough people or talent, outsource the work.
When to Build Your Marketing Team
If your company has more than enough time and money to hire the right people to build the marketing team, then that might be the way to go.
The secret to building a great team is to have an effective hierarchical structure in place to get the right people in the right seats.
Here is an example of what your hierarchical organization might look like:
Under the director or vice president of marketing, there might be an editorial director, a director of acquisition, and a director of monetization.
The Editorial Team: The blog editor, video editor, social media manager, and community manager will work for the editorial director. This team will create content. Members might include copywriters to develop marketing messages, content writers to create blog posts, and mass media communication specialists to produce engaging podcasts and videos.
The Acquisitions Team: The traffic manager, analytics manager, and designer will work for the director of acquisition. This team will develop leads and improve conversions. Members might include salespeople and customer service personnel.
The Monetization Team: The email marketing manager and optimization manager will work for the director of monetization. This team will transform leads into subscribers and customers. Team members might include email-writing specialists and data analysts.
These three teams will work independently while coordinating with each other.
There's No Right or Wrong Decision
Deciding whether to outsource or build your in-house marketing team depends on your business. There is no right or wrong decision: just the most appropriate one. So decide based on whether outsourcing or in-house marketing provides you with the fastest most sustainable results. But–there's also a third option: you could outsource your marketing for a quick start while you recruit the best people for your in-house marketing team. So, whether you need SEO company or help with writing highly marketed content, weigh your options carefully.