Copacking in San Diego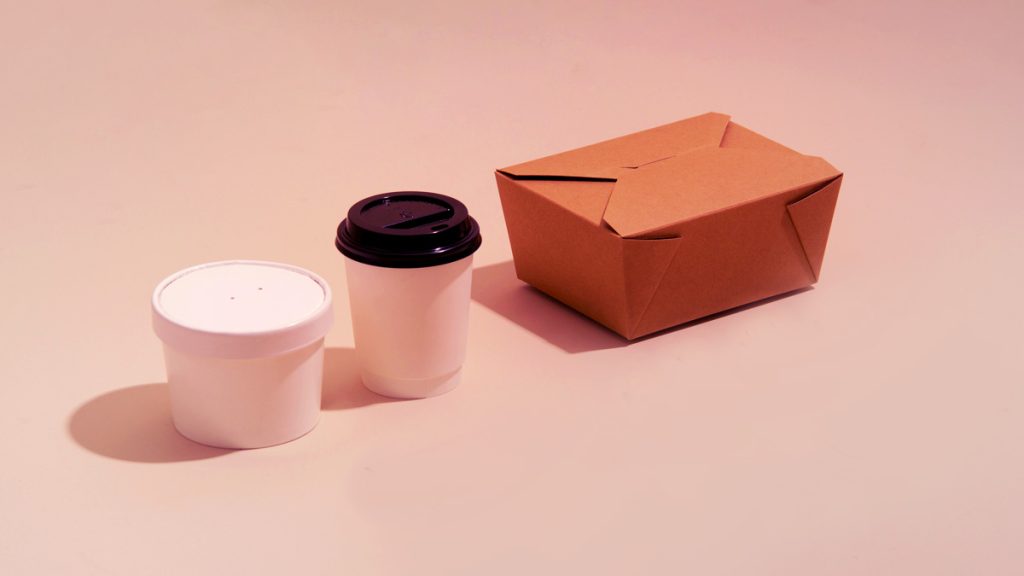 New businesses have a lot to think about. How will they make their products en masse? How will they package them? How will they label them quickly, efficiently, and correctly? All of these questions can be answered by using a copacker.
Many businesses use outsourcing for things like marketing, branding, writing, and even customer service. But did you know that copacking is a form of outsourcing for product-based businesses? It allows business owners and product developers to focus on the most important aspect of their business while leaving the packaging up to them.
There are many great copackers out there, but when you're looking for copacking in San Diego, here's what you need to know.
What is a Copacker?
Copackers are companies that do not create and develop their own products, but they package products on behalf of their clients. Their facilities are designed to package and label anything from pharmaceuticals to the salsa you buy at the grocery store. Their machines can package and label far more products much quicker than someone could do on their own at home.
It also reduces the need for a company to always have their own packing facilities and can save these companies a lot of money. Additionally, copackers are a way for a smaller business to get their products on the shelves without needing to manufacture or label the product themselves. They are also called contract manufacturing companies because a business contracts them to manufacture and label their products.
How to Find a Contract Manufacturer?
Partnerslate
When you're looking for quality copacking in San Diego, start your search with Partnerslate. Located in North County Coastal, they offer concierge services to be certain you find the right copacker for your business needs in days or weeks instead of months. By partnering with them, you can find a copacker more quickly saving you precious time and money.
Partnerslate has access to multiple different copackers to ensure you're able to find beverage copacking or a low minimum copacker if needed. Their services are free to get started and you'll only pay a small fee once you start working with one of the copackers they introduce you to.
Address: 1302 N Hwy 101, Ste 201, Encinitas, CA 92024
Phone: (760) 487-8624
Assemblies Unlimited
Looking for a company to copack one of your food products? Assemblies Unlimited located in North County Inland offers several options out of their California copacking facility. They can fill things like bottles, pouches, sticks, and even seasonal packages. They are one of the most popular companies offering contract manufacturing in San Diego because they have a broad range of services.
While this makes them desirable, they are not able to connect you with other resources should their copacking services not meet all of your needs. Each product is unique and may require packaging outside their scope of services.
Address: 11777 Bernardo Plaza Ct, San Diego, CA 92128
Phone: (323) 210-3955
NuZee, Inc.
What if you could take your favorite coffee on the go and drink a cup anywhere you can find hot water and a mug? NuZee is located in North County Inland and provides copacking for coffee companies that want to take advantage of single serve coffee and tea options. They can package any beans into tea bag style coffee bags or into a disposable pour over dispenser.
Since their packaging service are so specific and niche, they are not able to create packaging for any other type of products. People looking at how to start a business in San Diego in the coffee industry might want to consider copacking with NuZee.
Address: 2865 Scott St #107, Vista, CA 92081
Phone: (858) 549-6893
Intelligent Blends Corporate Headquarters
Another place to find copacking in Central San Diego is at Intelligent Blends. Their corporate headquarters are located in San Diego and they are focused on delivering high-quality coffee products. Get your favorite blend put into a custom K-cup, or have them package your best coffee into convenient stick packs.
They also create beautiful packaging and can even produce custom coffee blends. Because they only offer packaging for coffee products, they are not right for every copacking need.
Address: 5330 Eastgate Mall, San Diego, CA 92121
Phone: (888) 433-3501
Our Foods, Inc.
Our Foods, Inc. is a company located in central San Diego that can connect you with a copacker around the country. They also have connections to help with sourcing needs. This can be helpful for a new business that needs to find ingredients to make their products. This saves new businesses a lot of time and energy. The only downside is that if they find you sourcing, you won't get to choose the quality of the ingredients yourself. Some food creators prefer to find sourcing themselves so that they can inspect the facility and find the best flavor of ingredients for their foods.
Address: 1505 Elevation Rd, San Diego, CA 92110
Phone: (619) 778-3032
How Does Copacking Work?
Copacking happens at more than one level. For the food producer who needs to get their product made and then put in the right kind of bottle or jar, a food copacker can help. They use the recipes you've developed to produce your foods to go to market. The bottling or packaging is one layer of copacking. The next layer is the label itself. Your design gets put on the packaging so that it can be shipped.
Once the individual packages are labeled, there may be a need to bundle them together, like what happens to foods that go to bulk grocery stores. Finding the right copacker means knowing what your plans are for each step for them to produce and ship your products. The copacker definition means that they don't own your product or any rights to it. They just create, package, and ship it on your behalf.
How Much Does Copacking Cost?
Pricing for copackers varies and is based on several factors. A company needs to know how long it will take to package a certain number of units of your product. In some cases, they need to be able to pack your products in one shift to gain the greatest efficiency. The more often they have to switch out labels and machines, the less efficient they are and the more it might cost you.
There are three primary ways that a copacker will charge for their services. One is for a day rate. Basically, they get as many of your products packed in a day as possible. You just get charged for the day and the rate may be around $500. The second way is a per unit price. This means that they will charge a set rate per item. For instance, it might be $0.25/item. Copackers that use this option often have a set minimum to ensure their profitability. The third way is an hourly rate which could range from $25-$80 per hour.
What to Look For in a Copacker?
The first and most important thing to look for in a copacker is whether or not they can package the kinds of products you need help with. You wouldn't go to a beverage copacker to make your secret sauce just like you wouldn't go to a gluten-free copacker if your product is filled with wheat. It's important to know how long it will take for them to make your product. Another important factor is what pricing models they use and do they allow for smaller or larger orders. You'll also want to ask good questions to find out if they are the best copacker near me, or if you should look further away.
What Are the Advantages of Copacking?
One of the biggest and most obvious advantages of copacking is that it is far more affordable for businesses than creating their own manufacturing and finding label printing facilities right away. Copacking helps brands move up from mom and pop cottage foods style businesses to being able to mass produce their recipes with companies that have already met all the regulatory demands of food producers.
What Are the Disadvantages of Copacking?
If you're running a small operation, the required minimums for copacking facilities might be more than you can afford. While you may be able to find private equity in San Diego to help you grow, this process can take a lot of effort to do effectively.
Final Thoughts on Copacking
Finding the best copacker in San Diego may take a little time, but in the end, it'll be worth the wait when you can free up your time to focus on new product development, making corporate connections, and building your brand. The best businesses know to outsource when needed to help them grow and expand. Copacking is a great option that gives businesses the flexibility to do this well.