5 Scenic La Jolla Hikes That Aren't Torrey Pines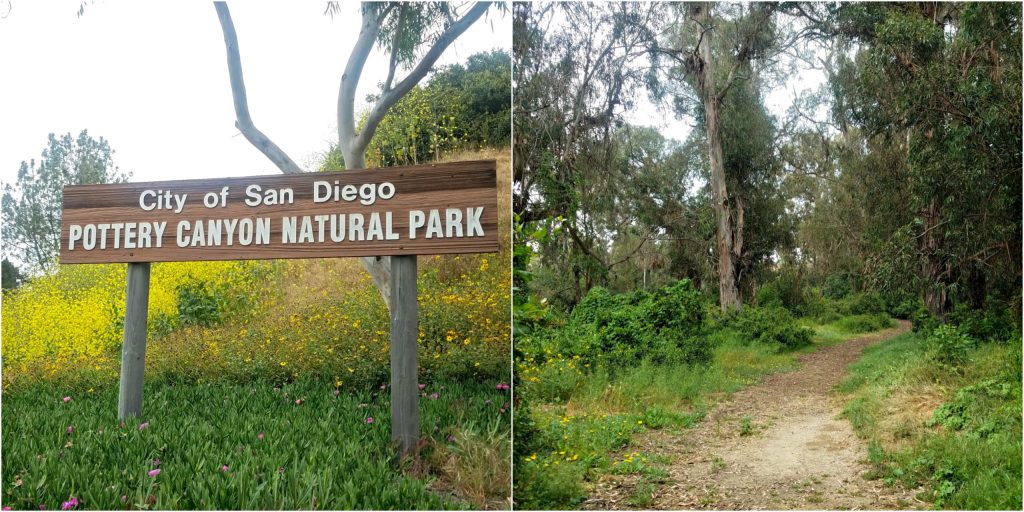 If you love the outdoors, you've probably hiked the more well-known San Diego County trails hundreds of times: Torrey Pines, the infamous Potato Chip Rock, the Bird Rock Bike Path, or even the hike to a sea cave in La Jolla. It can be nice to mix things up every once in a while, though, and add in some new places from time to time. So, hikers – we've rounded up our favorite and slightly off-the-beaten-path La Jolla hikes! Next time you're itching for some nature, give one of these a try instead of your old San Diego fallbacks.
1. Ho Chi Minh Trail
This rugged 'secret surf trail' has been a longtime favorite of local surfers and trail aficionados alike. The Ho Chi Minh Trail, though slightly treacherous at times and definitely not for the faint of heart, is a great way to mix up your typical routine. The trail's name dates back to the 60s, when UCSD surfers who used it for quicker access to the beach named it after the famous trail in Vietnam.
The trail actually has two starting points; one from the Gliderport, and the other near Salk Institute and/or La Jolla Farms, though most hikers opt for the second route. The trail head itself can be easy to miss, but look for a sign between two fences along La Jolla Farms Road (you can park anywhere along the street). After making your way through the fence and down the trail, there will be a fork that follows a trail up a hill, and another down towards the beach. Take the one that heads down the hill.
After following the path a few more minutes, you'll start to see some of the incredible sandstone formations and small caves for which the trail is known; continue through the ravine and you'll know you're on the right path! This is a great La Jolla hike to take before hitting up the beach or heading out on a kayak for the day.
2. Torrey Pines Extension
It isn't technically in La Jolla; but this spot is so awesome we had to give it some recognition! If you enjoy hiking alongside the sculpted sandstone, sweeping Pacific Ocean views, and rare trees at Torrey Pines State Reserve but don't like the crowds and high parking lot fees at the regular Torrey Pines area, this is definitely the hike for you!
The Torrey Pines State Reserve Extension wasn't acquired until 1970, 11 years after the main Torrey Pines Reserve became an official State Park; but ever since, it's become a favorite for locals looking for a little more solitude than its more popular counterpart.
There are 3 main trails within the Extension: Red Ridge Trail (1/3 miles), Margaret Fleming Nature Trail (3/4 miles), and Mar Scenic Trail (1/2 mile, a lovely beach trail), which branches off into the smaller DAR Trail (a loop trail). You can enter the extension from Del Mar Scenic Pkwy via Carmel Valley Road; from Mar Scenic Drive; or Mira Montana Drive via Del Mar Heights Rd. You can usually find a place to park along any of those streets.
3. La Jolla Heights Open Space Preserve
This dirt trail is typically overlooked as it's tucked away in a neighborhood area atop Mt. Soledad. But once you find it, the views are pretty remarkable — and you'll avoid the crowds that are usually at Torrey Pines! It's an easy hike depending on how far you go. The trail does go all the way to the bottom of the hill, but much of it is unmarked and overgrown with weeds; you'd have to essentially bushwhack your way down. However, at the top of the trail and just a few yards in from the road, there is a great photo op: a cute bench that doubles as a picnic spot. Continue on and follow the path down the hill if it seems viable.
Head up Country Club Drive, take a left on Brodiaea Way, and after further steep uphill driving, turn left on the dead-end Encelia Drive. Park where you legally can do so along the street, and walk down past Encelia's dead end to a small sign (La Jolla View Reservoir) and a dirt path to the left that leads into chaparral and wildflowers. The hike trail ends at the bottom of the hill at Al Bahr Drive and the roundtrip hike is approximately 1.3 miles.
4. Pottery Canyon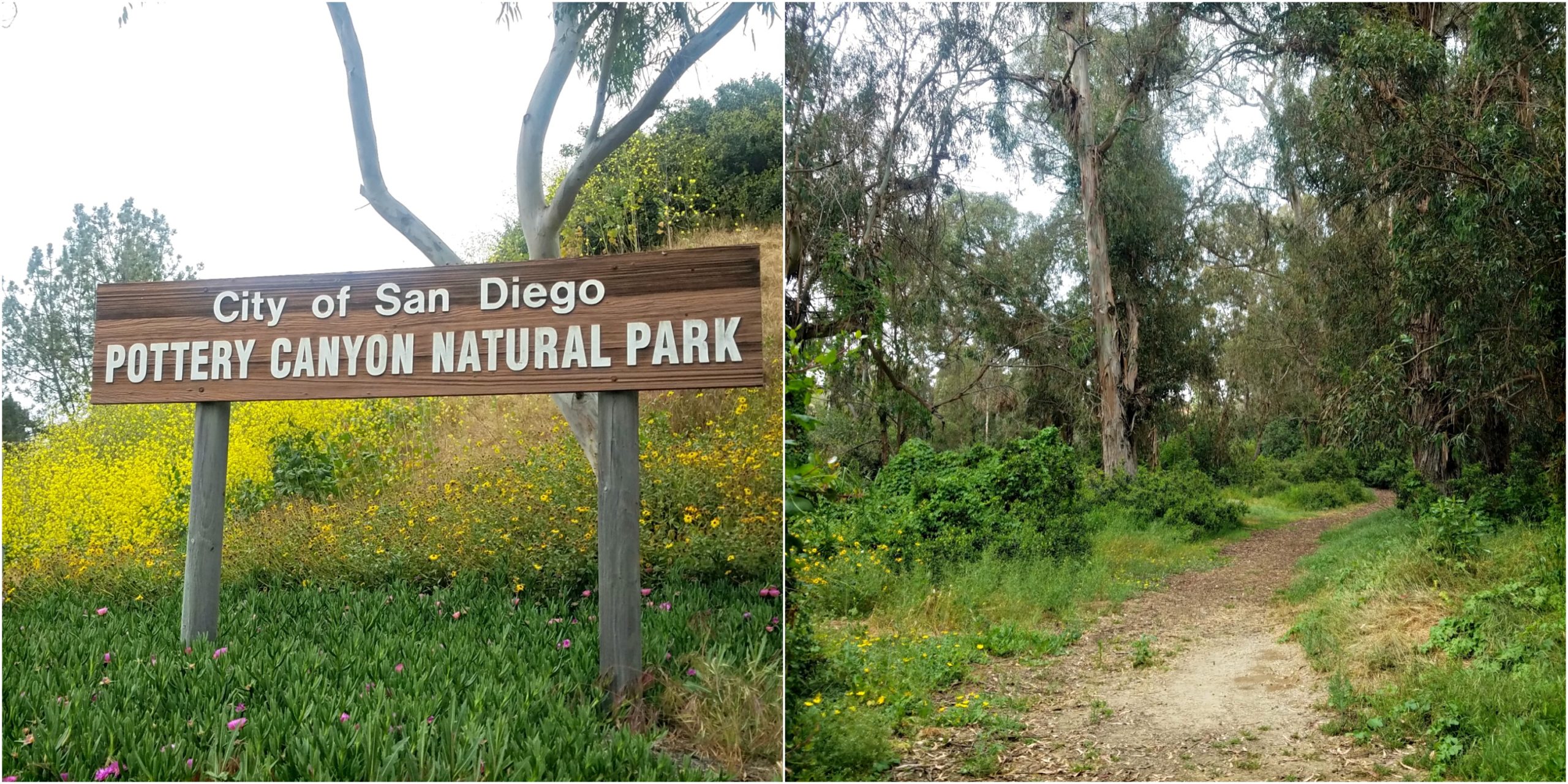 In 1928, a man named Cornelio Rodriguez came to La Jolla from Mexico looking to start up his own pottery business. He found the perfect spot at the bend of what was then called La Jolla Canyon Road (and which was the main route to Los Angeles), when he discovered potter's gold there — the perfect clay deposit, otherwise known as "barro."
He purchased the property, just off of what is now Torrey Pines Road, and he and his family created the La Jolla Canyon Clay Products Company. Tiles used in the restoration of Mission San Diego de Alcala, the construction of the La Jolla Beach & Tennis Club, and La Jolla's Mary Star of the Sea church were all baked here over the course of a few decades. All that remains today of the original tile works is the old wood-burning kiln, which was used until the mid-1970s.
There are two hiking options at Pottery Canyon. There is a level canyon trail underneath eucalyptus trees and a steep side canyon to an overlook with an ocean view. There is a view at the summit, where you can see La Jolla and the ocean from a distance. Please note that both trails are a short walk/stroll, and definitely not a long hike; but it's a very scenic area, especially after a rainfall.
**Note**: The trails at Pottery Canyon make be intermittently closed due to rainfall, mud, and tree fallings. Please check conditions before heading out.
Hike length: 1/5 mile following a path under the trees or 1/4 miles to an overlook.
3 Cool Things To Do at the Cove
5. Biodiversity Trail
The Scripps Reserve, a part of UCSD's Natural Reserve System, consists of almost 1000 acres spread between an underwater marine reserve, a coastline area, and an upland cliff area known as "The Knoll" — which is where the Biodiversity Trail lies. Tucked away amid some of the most expensive houses in La Jolla (about .1 miles down La Jolla Farms Road, if you're coming from La Jolla Shores Dr.) there's a small opening in a tall wrought-iron gate with a sign.
A short but incredibly scenic interpretive loop (in total it's only about 0.6 miles long), the trail provides multiple posted signs along the way that inform visitors of the area's natural history, including plant and animal life and geology. The trail winds along the coast, providing excellent views of the pier and the entire La Jolla coastline with great views of the Pacific Ocean, then heads back inland for more vibrant vegetation.
This is an easy, 0.6-miles hike that makes for a great morning stroll or a place to catch the sunset.
What are some of your favorite go to hikes in and around La Jolla or downtown San Diego and San Diego County? Post them on Instagram and tag us @lajollacom!