4 Must-Try Brunch Spots in La Jolla in September 2023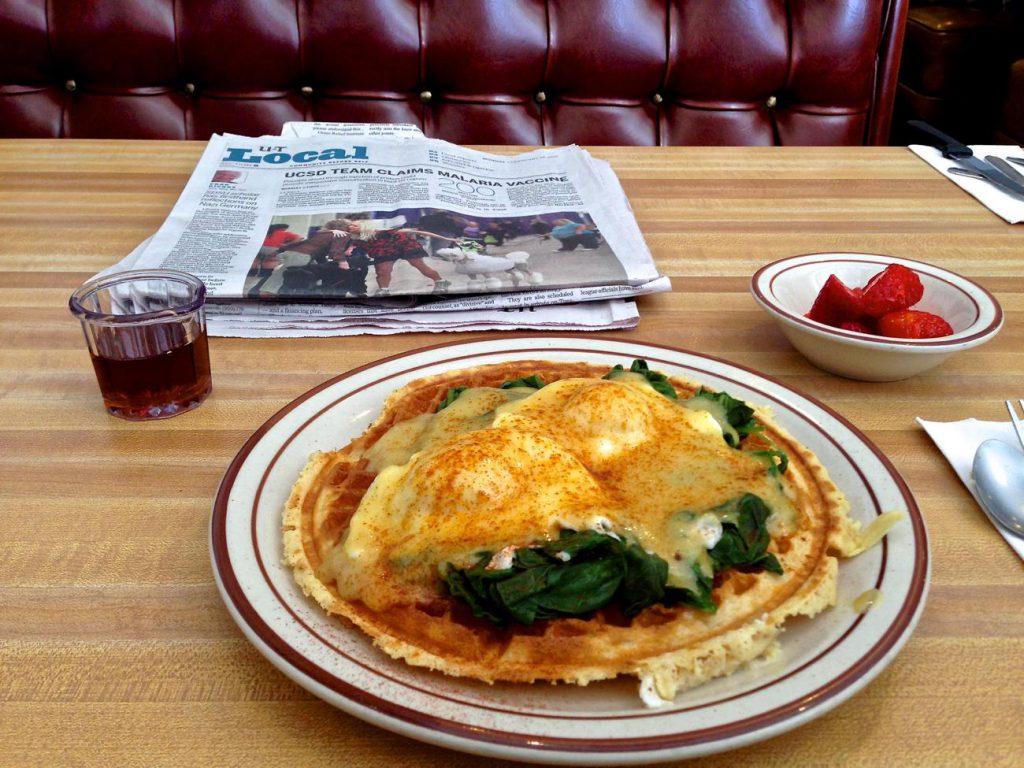 Must Try Brunch Spots in La Jolla
There's not much better than a weekend brunch, whether you're downtown or in one of San Diego's beach communities. You get to take a break from work, sip on a mimosa (or 2 or 3…) and indulge in food that's a hybrid of breakfast and lunch. Because this area is so beautiful year-round, outdoor brunches are particularly glorious in La Jolla. Here are some of our favorites when it comes to choosing a prime spot.
Cody's
Located in the heart of the Village, nab an outdoor seating spot to look out at the sloping hill towards the ocean below. The food is wonderful, and the view is really what takes it up to the next level.
What type of cuisine can you expect? Classic American favorites with fun twists. Examples include the Crab Cakes Benedict, Veggie Hash and variety of omelettes. Presentation is definitely emphasized here; even something as simple as the Chicken & Biscuit is presented in a beautifully hand-crafted fashion.
Wanting to try a new beverage? Cody's offers some funky drink options like the blueberry basil lime spritzer and pomegranate mimosas.
Overall, this is also a top recommend for people who have dogs. Not only are they allowed, the waiters will give you pup he or she's own water bowl!
Brockton Villa
Coast Toast. That's often the only reason anyone needs for wanting to have brunch at the Brockton Villa. This award-winning, gourmet, souffle french toast completely changes the scales of what good french toast is. The hint of orange paired with decadent fluffy richness is truly exquisite.
They have plenty of other options, as well, such as the heartily-packed "Naughty" breakfast burrito, cinnamon roll pancakes and house-made beer brined corned beef hash. For lighter plates, try plates such as smoked salmon and fresh fruit in yogurt sauce.
A top reason to check out this spot is the location. Built up into the cliffs above the sea, this multi-level (mostly outdoor seated) restaurant looks right out onto La Jolla Cove. Our only warning? The sea lions are beautiful to our visual senses, but they do sometimes produce a somewhat noticeable aroma, as well. Between the view and food, however, most people find this is quite easy to dismiss.
Shorehouse Kitchen
This spot is perfect for those already planning a visit to La Jolla Shores because this American Bistro is nestled in the little downtown that neighbors the nearby La Jolla Shores Beach. Spend the morning at the beach and come here to unwind or use the food as your fuel for the rest of a great beach day.
The Wild Mushroom and Spinach Benedict is a unique dish that gets an especially enthusiastic thumbs up from vegetarians. Interested in sweet rather than savory? The Caramelized Tahitian Vanilla Bean French Toast is killer. It may even give the Coast Toast from Brockton Villa a run for its money!
Drinks-wise, this spot has classic mimosas as well as funky, fresh options like Grapefruit Sage. Skeptical? Don't knock it till you try it.
If excellent service is high on your meal's priority list, the staff here is known for being especially friendly and accommodating, whether that's bringing in a large party or specifying any food allergies.
Beaumont's
In the heart of downtown Bird Rock sits Beaumont's. So if you're looking to spend the day in southern La Jolla or visit the Pacific Beach or San Diego area? This is good spot to go.
They serve some really hearty and wonderfully unexpected options like the Carne Asada Eggs Benedict. And if you love Brockton Villa's coast toast but would prefer not to make the journey to the Cove? They serve it here! As a young pop singer once sang, "You get the best of both worlds."
Drinks-wise, they offer fun, buzzing options like weekend punch and are famous for their Bloody Marys (ideal for anyone who had a cocktail or 2 too many the night before!)
If you enjoy local live music, this is the top recommend for you. During weekend brunches, live musicians come in to perform for diners.