8 Must-Try Spots in La Jolla for Breakfast & Brunch in September 2023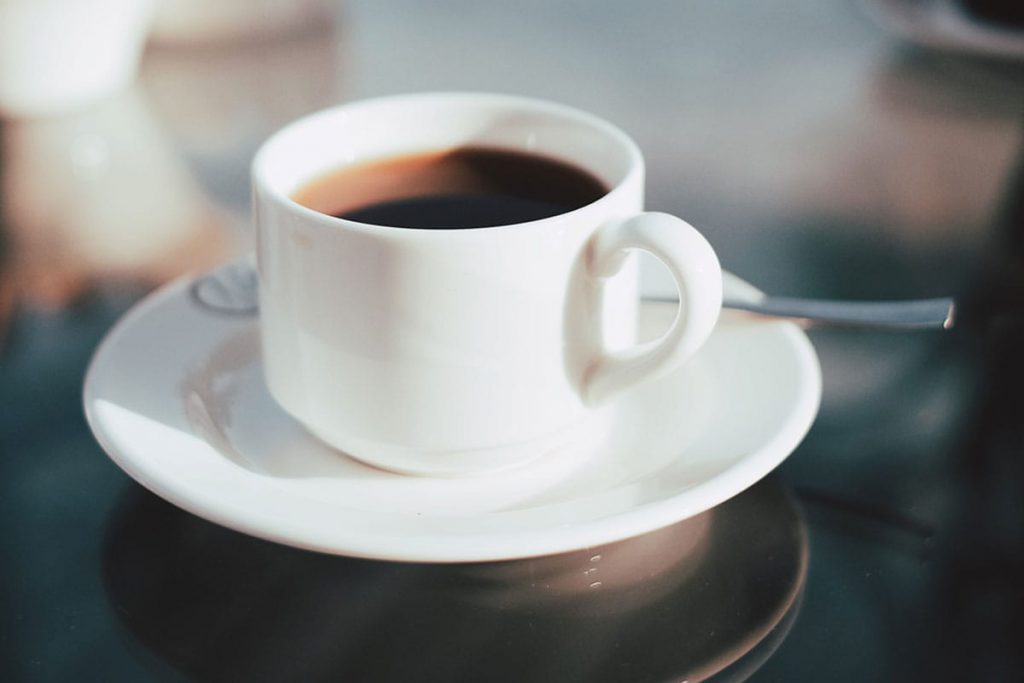 You know the saying: breakfast is the most important meal of the day. Well, it's true! Eating breakfast has not only been shown to promote weight loss by jump starting your metabolism, according Deborah Enos of Live Science, indulging in a morning meal has been linked to improved cognitive brain function, higher memory retention, and lower risk of heart disease. Not to mention it's simply delicious — and these La Jolla breakfast spots are no exception.
So the next time you're in La Jolla or La Jolla Cove, do yourself a favor and give one of these local La Jolla breakfast restaurants a try!
On-the-Go Breakfast: Brick & Bell Cafe
Headed into work or need a quick bite between appointments? Brick and Bell Cafe is a bustling spot full of people on the run who still want a good morning meal. This bakery and cafe is famous for its baked goods and deliciously fresh coffee. They're especially well known for their scones; but their buttery croissants and hearty banana walnut bread are equally as delicious. Select any of these or one of their breakfast sandwiches (all at incredibly reasonable prices) and pair with a coffee or tea for a boost of energy.
They have two locations now: one in downtown La Jolla and one at La Jolla Shores business district.
Shop La Jolla Artwork
Breakfast with an Ocean View: Brockton Villa
Two words: Coast Toast. This orange-zest, award-winning soufflé French Toast is reason enough to check this place out. Offering a variety of breakfast items, from nutritious veggie burritos to decadent Eggs Benedict and pancakes, there's something for everyone at this decadent, sit-down venue.
The view from Brockton Villa overlooks La Jolla Cove and the beautiful Pacific Ocean, and can be enjoyed from either indoor or outdoor seating. Our only warning: a slight aroma can sometimes arise from the nearby sea lions! However, with the breathtaking view, it's nothing that should stop you from trying this incredible restaurant.
Old-School Diner: Harry's Coffee Shop
Harry's Coffee Shop is the oldest, family-owned diner in this neck of the woods. It's been serving up classic breakfast food (and non-breakfast food like burgers and sandwiches) since its opening in 1960 and has a true locals vibe; it's definitely a beloved local icon and is a must-visit if this is your first time to La Jolla.
Tip: Look for their infamous "Wall of Fame" when you walk in; it's a tribute to the founder's, Harry Rudolph himself, love of baseball!
Pancake Lovers: Richard Walker's Pancake House
Pancakes are an American breakfast staple. At Richard Walker's Pancake House La Jolla, Choose from a wide variety of types, such as the famous Apple Pancake, German Pancake (which comes with whipped butter, lemon, heavenly maple syrup and lots of fluffy, powdered sugar) or "Pigs in a New Car" (Pancakes rolled with sausages in the middle).
If you're with a friend or group who isn't a pancake fan; no worries. Their menu has plenty of other options like Corn Beef Hash and the Eggs Benedict English Muffin.
Yummy Classics with a Twist: Sugar & Scribe
Sugar & Scribe is nothing short of scrumptious! With a brand new 2018 menu, this Irish-inspired restaurant is helmed by Food Network Champion Chef Maeve. Their menu features a little bit of everything! Attack your sweet tooth head on with Brioche French Toast, or try a traditional egg scramble or Eggs Benedict (they have four options). House specialties include the Full Irish Breakfast, Rochford Shepherd's Pie, and good old-fashioned Biscuits & Gravy.
Next to Burger Lounge, near the heart of the downtown La Jolla, sits Coffee Cup, an assuming storefront with an incredible menu. Many of their dishes are a magical fusion of Asian and Mexican cuisine, utilizing unique ingredients for both their breakfast and lunch entrees.
Top breakfast recommendations include: the Pesto Scramble, Soy Chorizo Scramble, Breakfast Enchiladas, and Coffee Cup French Toast. (No matter what, though, the crispy rosemary potatoes are a must try and are included with several of the meals.)
Best All-American Breakfast: The Cottage
The Cottage La Jolla is a veritable institution here in the Village! Though they do also serve lunch and dinner (during the summer months), they are definitely most famous for their breakfast. Most notably: the Brioche French Toast, a Cottage specialty (complete with bourbon-pecan, banana-citrus caramel, or seasonal warm fruit and cream topping) and the Lemon Ricotta Pancakes are seriously delicious.
If you want something more savory, they also offer several egg combos, omelets, Eggs Benedicts, and classic breakfast plates; but really, you can't go wrong with anything on their breakfast menu! And if you want to take your brunch party out of La Jolla, don't miss our article about the best places for brunch in downtown San Diego.
Vegan Rooftop Breakfast: Trilogy Sanctuary
On a rooftop on Girard Street about a block from Von's, you'll find delicious vegan breakfast options such as acai and pitaya bowls, smoothies, 'eggz' Benedict, trilaquilles, veggie scrambles, breakfast burritos, a parfait, savory breakfast creps, avocado toast, chia bowls, and a personal favorite, the Trilogy pancakes. The food is 100% organic, vegan, gluten free, and soy free, with no refined sugar.
The rooftop cafe provides views of surrounding La Jolla and–sometimes–views of aerial yoga students.
Coffee with a Side of Food: Pannikin La Jolla **CLOSED**
Pannikin was not just a coffee shop; it was a haven for locals and coffee lovers. If you're like me, you love to jump start the day with caffeine. So we went to Pannikin for our coffee fix (black, latte, white chocolate mocha…they do it all) and added on a breakfast pastry for the perfect pairing. They also served a full-on breakfast, such as the Huevos Rancheros and Greek Eggs. Two other perks? Pannikin was dog-friendly (they had a great outdoor patio that was perfect for these warm La Jolla days), and also provided WiFi. Sounds like a dream, right? So what happened?

Unfortunately the property changed ownership and the new landlord evicted one of our favorite coffee shops.
Shop La Jolla Artwork