The Top Art Museums & Galleries in San Diego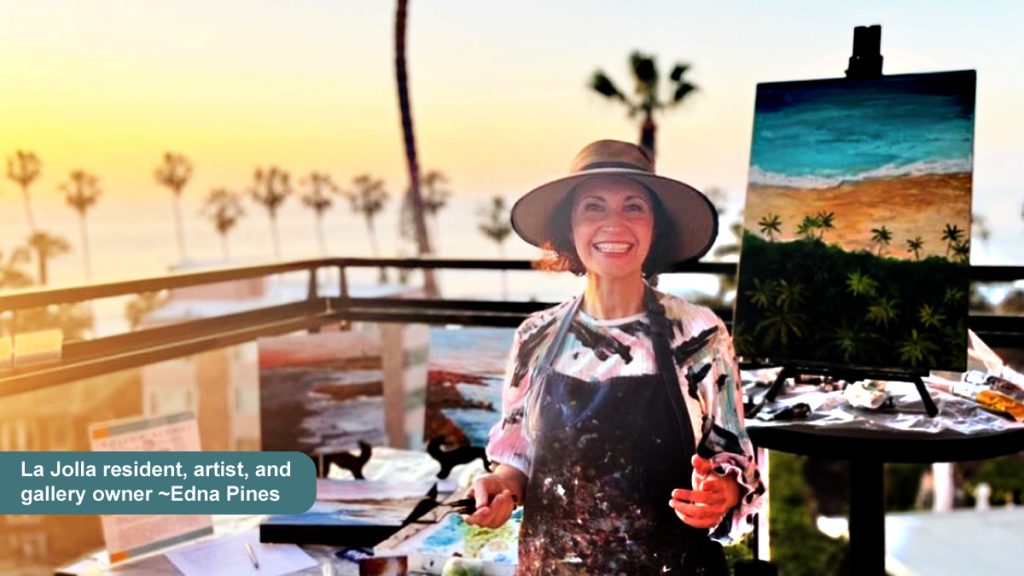 Imagine a lazy day in Balboa Park browsing a photography museum, a natural history museum, a modern art museum, and a train museum. You take a break in there somewhere to grab a bite and sip a local beer at one of the park's open air restaurants. Or imagine an afternoon at the Museum of Contemporary Art San Diego, after which you stroll over to sit on a bench in the sun and marvel at the La Jolla coastline.
As you begin your search for museums and art galleries in San Diego, you'll soon realize that you have more options than you ever thought possible. You could spend days on end at local museums and galleries and still only see a fraction of what the area has to offer.
What to Know About These Art Museums & Galleries in San Diego
The San Diego art scene is every bit as impressive as you can imagine. From museums in downtown San Diego to La Jolla art galleries, keep an open mind as you decide which venue to visit next. So while there's no shortage of San Diego art museums and galleries to visit, we're here to bring you a list of the best. Below, you'll find our choice of the TOP 14 VENUES in and around San Diego. Did we say 14? That's right!
Edna Pines Gallery And Studio In The Village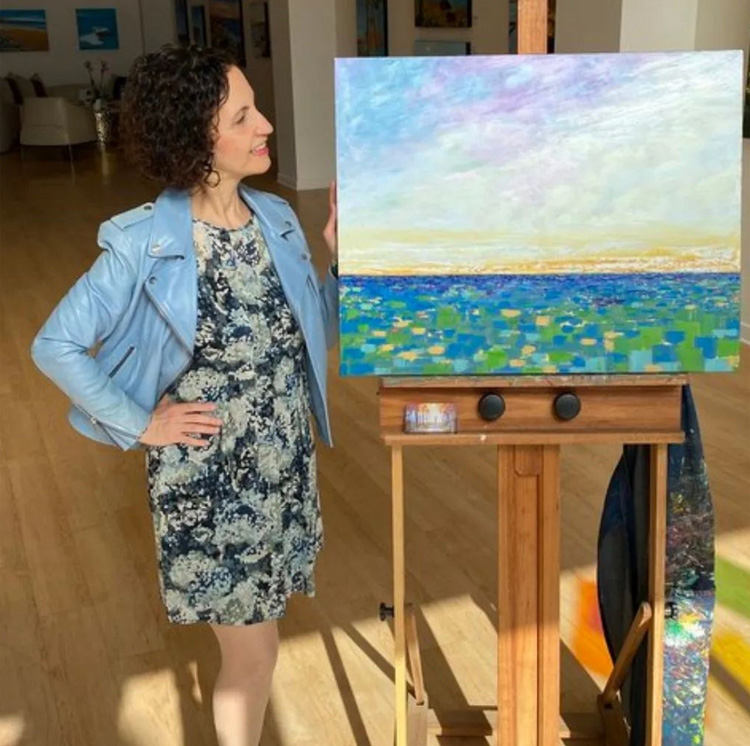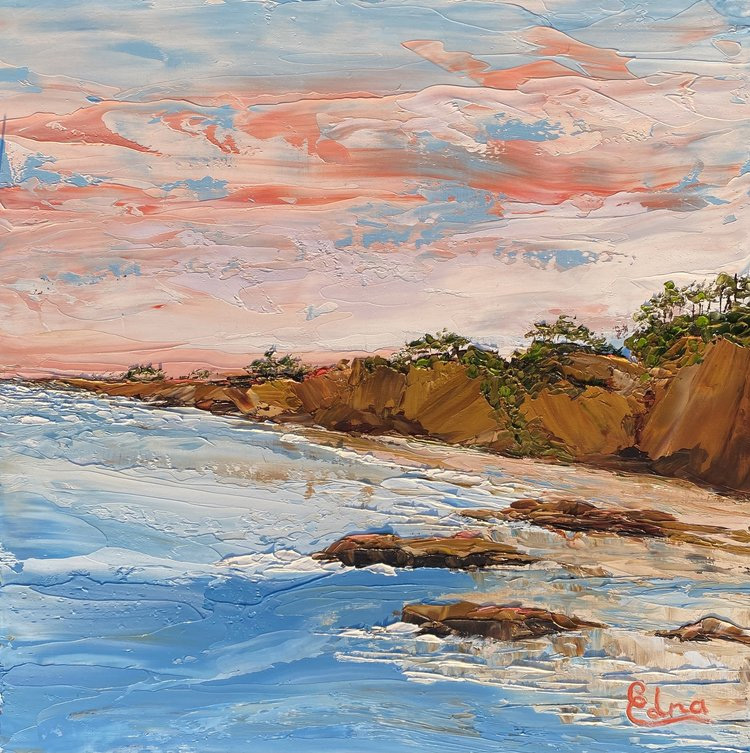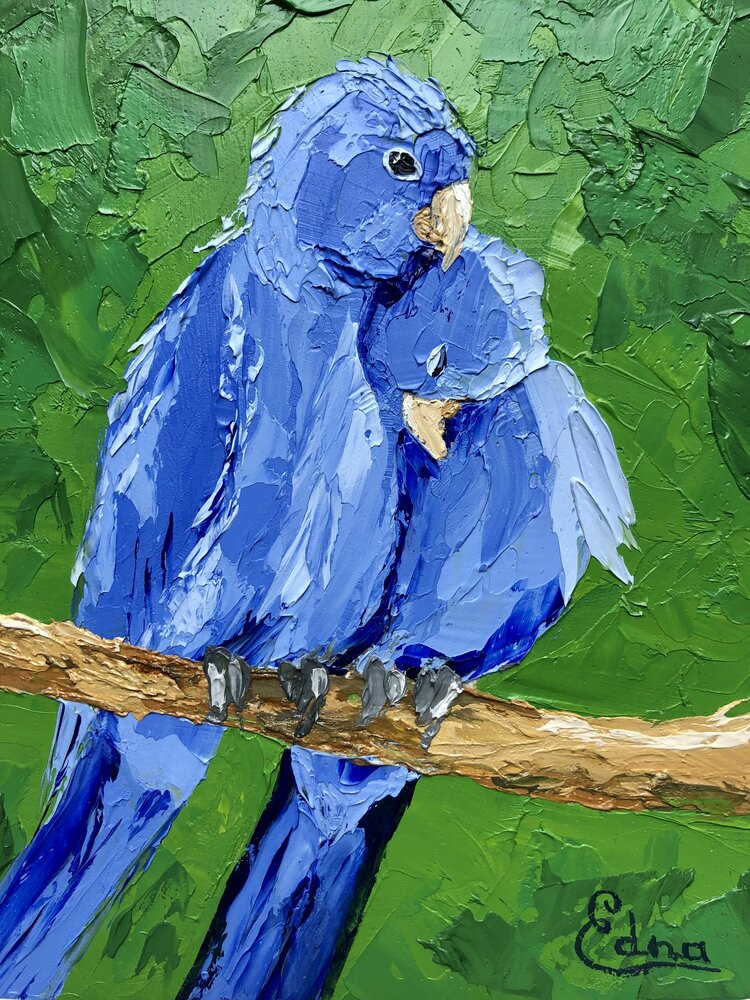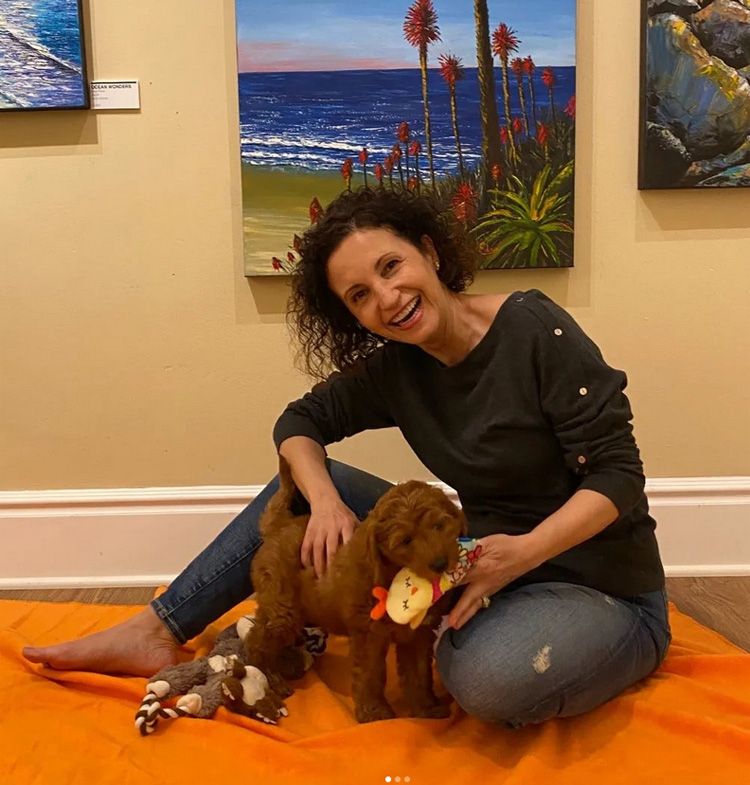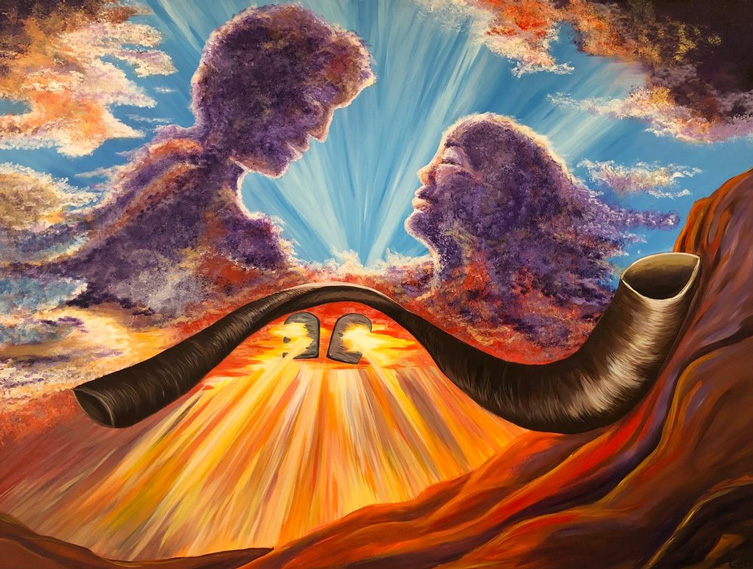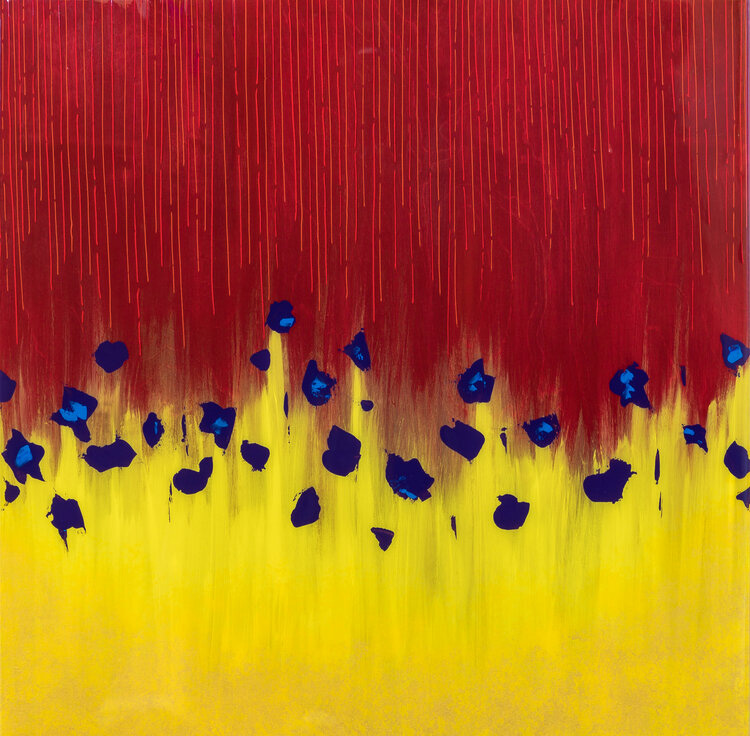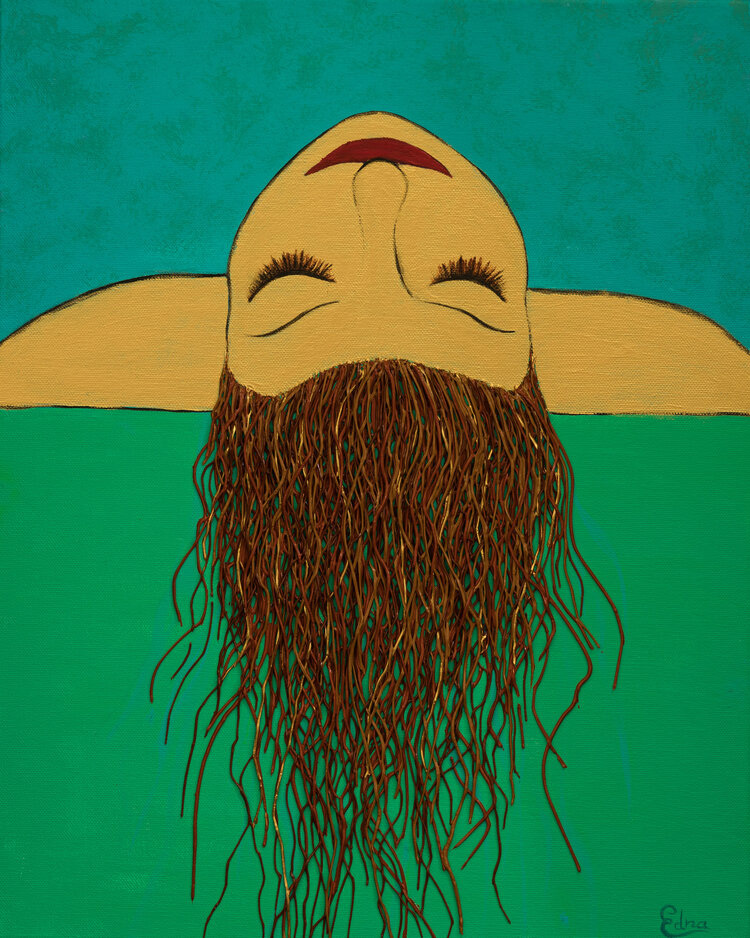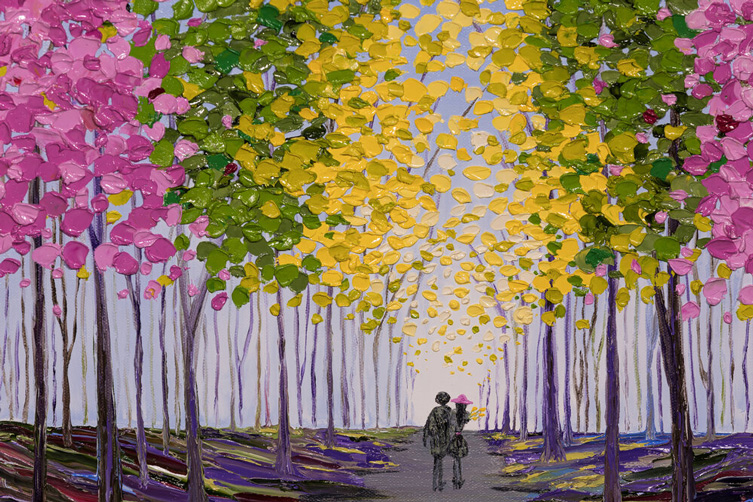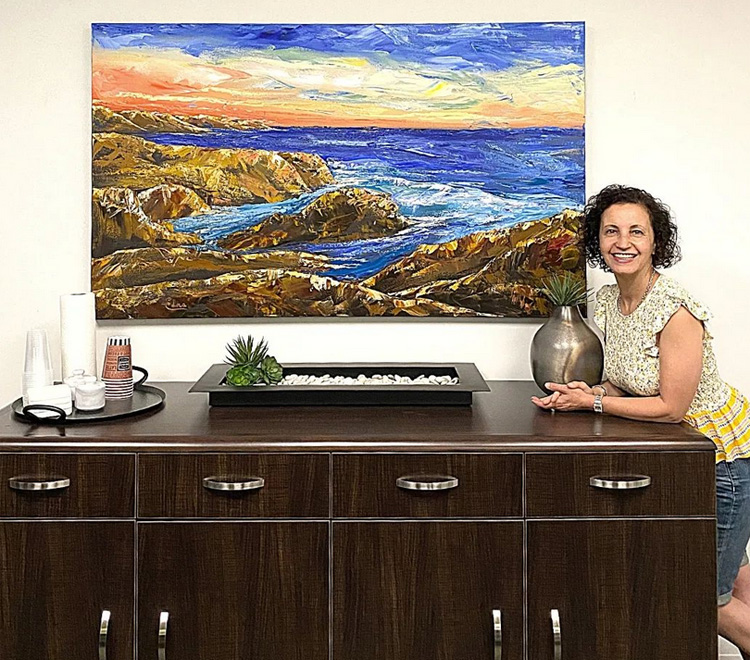 Inspired by her love of nature, Edna Pines and the Edna Pines gallery highlight her passion for animals, hiking, and gardening as only the top local contemporary and abstract artist that calls La Jolla her home. Edna's love of the arts extends further from painting, as she is not only a talented painter but also a classical pianist.
As a first generation immigrant refugee, the joy and love that Edna Pines brings a soul to her creativity that is sure to stir the same feelings in others. As an immigrant from Tehran, Edna Pines learned through the power of art the true value of self-worth and the joy of passing that knowledge along to others.
Choosing to take the complexities of creative expression by painting in various styles, every piece of Edna Pines collection takes the viewer through a journey of self-discovery and celebration.
Address: 7752 Fay Ave Suite C, La Jolla Ca 92037
Hours: By appointment only
Phone: 1-858-945-0623
Website: https://www.ednapines.com/
San Diego Museum of Art
View this post on Instagram
When it comes to any art lover's itinerary, the San Diego Museum of Art is generally somewhere near the top of the list. Located in Balboa Park (along with 16 other museums), the San Diego Museum of Art is best known for its large collection of paintings. For example, there's no shortage of art from both Italian and Spanish old masters. Combine this with paintings, such as the Edwin Binney 3rd Collection and displays from well-known artists such as Zurbarán, Rubens, and Goya, and you'll quickly find yourself lost in the moment.
It's also worth noting that exhibition text is available in both English and Spanish, which goes along with the museum's goal of providing a diverse cultural experience. In addition to paintings, don't forget to check out the many full-body sculptures located throughout the museum. These are breathtaking!
Address: 1450 El Prado, San Diego, CA 92102
Hours:
MON-SAT 10AM-5PM
SUN 12-5PM
White Box Contemporary
View this post on Instagram
Sadly, White Box Contemporary is permanently closed. But it was clear that this gallery used some type of review management platform, as visitors had nothing but nice things to say. And although White Box Contemporary only dated back to 2011, it quickly became one of the best venues in and around the San Diego area. Opened and managed by artist and international art dealer Alexander Salazar, this was the place to be in the region for access to works from top new talent. For example, White Box Contemporary has displayed the works of Andrew Salgado, who's regularly named as one of the top artists of today. You're weren't going to find any historic art at White Box Contemporary, but that didn't make it any less exciting. As far as San Diego contemporary art galleries, it was a clear favorite.
Address: 225 Market St., San Diego, CA 92101
Hours: Permanently Closed
Space 4 Art
View this post on Instagram
Some art galleries are more lively than others, and Space 4 Art fits that mold. When it comes to San Diego's contemporary art scene, this gallery in the city's East Village is the place to be. Located in three former warehouses, it's now home to more than 30 artist studios. It's a great place to visit if you're interested in art by promising local young artists.
Adding to the above, Space 4 Art is one of the area's hottest art communities. So, don't just visit this gallery for the art. Visit it to connect with other like-minded individuals. You never know who you'll meet!
Address: 340 16th St., San Diego, CA 92101
Hours: Events are typically held on Friday or Saturday evenings
Wonderspaces
View this post on Instagram
Interested in Virtual Reality? Located in Liberty Station, Wonderspaces brings a unique take to the local art scene. Every other Friday through Sunday, Wonderspaces is home to the VR Film Series. For example, Gloomy Eyes, an all-age-appropriate spooky animated film narrated by Colin Farrell, was popular among visitors to the gallery. But movies aren't all they offer. Another popular exhibit was called "Submergence." Visitors would walk through an installation made up of over 8,000 points of light, which were continually changing colors in response to music that was playing. "A Religious Experience" was an exhibit that depicted the night sky in a spiritual framework. If you've yet to visit Wonderspaces, take in a show the next chance you get.
Address: 2590 Truxtun Rd., Bldg 176, Studio 200, San Diego, CA 92106
Hours:
FRI 5-10PM
SAT 2-9PM
SUN 11AM-6PM
Thumbprint Gallery
View this post on Instagram
You're not going to find many galleries in the local area that are as unique as Thumbprint Gallery. It features various forms of art, ranging from murals to street art to graffiti – and that's just the start. Located in La Jolla, Thumbprint Gallery has been wowing visitors since opening its doors in 2009.
With month-long exhibitions, you'll have plenty of opportunities to take in art from some of the top talents in the area. Some of the most popular exhibitions over the past few years include Red White Blue by Saratoga Sake and Monstro and the Kelp Kids by Michael 'Monstrinho' Amorillo.
Even if you don't think you'll enjoy this type of art, it's worth a second glance.
Address: 920 Kline St. #104, La Jolla, CA 92037
Hours: SAT 12-4PM
Best Practice
View this post on Instagram
From 2000 to 2014, Best Practice was one of the top art galleries in the area. And then they closed their doors. Fortunately for the local art community, Best Practice is back and better than ever. For instance, its Voz Alta: Time & Space – courtesy of artist Noé Olivas – attracted a large audience.
One of the many things that makes this venue unique is the intimate interviews with the artists, poets, and musicians who once set up shop in the former space.
Address: 2284 Kearney Ave., San Diego, CA 92113
Hours: Only during exhibitions SAT 11AM-2PM
Murals of La Jolla
View this post on Instagram
The name says it all, right? Since 2010, Murals of La Jolla has been attracting both locals and those from other parts of the San Diego area (and beyond). But here's the cool thing: the Murals of La Jolla advisory committee is responsible for commissioning artists to create unique pieces to cover the walls of private buildings throughout the neighborhood. It doesn't cost anything to visit La Jolla and take in the murals that are displayed. There's nothing better than free art!
Address: None. Just drive around La Jolla!
Hours: N/A
Helmuth Projects
View this post on Instagram
In 2011, Joshua Pavlick decided to turn a part of his home into an art exhibition space. And while that sounds like a wild idea, it's paid off big time for Pavlick, local artists, and the community as a whole. Helmuth Projects was designed with the idea of helping lesser-known artists display their work to the masses. Additionally, the shows at Helmuth Projects are often done in collaboration with other art venues, thus bringing even more eyeballs to the gallery.
Address: 1827 Fifth Ave., San Diego, CA 92101
Hours: Google reports this gallery as closed as of April 2021
Mingei International
View this post on Instagram
It's an art gallery. It's a museum. It's a theater. It's all three! Upon setting foot in Mingei International, you'll soon realize one thing to be true: there's nothing like it in the area. In fact, you may conclude that there's nothing like it in the rest of the world.
The primary mission of Mingei International is to celebrate the art of the people, regardless of culture and when it was created. In addition to the gallery, there's a museum that displays more than 25,000 unique pieces of art. And best yet, they're produced by non-artists. Remember, Mingei International is all about displaying the "art of the people."
The next time you're seeking a unique experience, spend a few hours at Mingei International. You won't be disappointed.
Address: 1439 El Prado, San Diego, CA 92101
Hours: Temporarily closed – scheduled to reopen Sept. 3, 2021.
Bread & Salt
View this post on Instagram
Don't let the name fool you. Bread & Salt (all 45,000 square feet of it) is a unique gallery that currently operates by appointment only. Also known as the Barrio Logan gallery, it has displayed the works of artists such as Melissa Walter, Kaori Fukuyama, and Alanna Airitam. The focus is on international artists here, along with events that can only be described as "eclectic." Even though you have to make an appointment to visit, it's well worth the effort. This will give you access to breathtaking art in a quiet and intimate environment.
Address: 1955 Julian Ave., San Diego, CA 92113
Hours: TUES-SAT 11AM-4PM, Closed Sundays and Mondays
Museum of Photographic Arts
The Museum of Photographic Arts has a long history, as it first opened in 1983. It's well known for being one of the first museums in the United States to exclusively exhibit photographic images. With such a rich history, you won't be disappointed by what you see. There's truly something for everyone at this museum.
Currently, there are roughly 7,000 photographs by nearly 1,000 photographers. This includes big names such as Margaret Bourke-White and Alfred Stieglitz. If photographic art is your thing – and even if it isn't – visit the Museum of Photographic Arts in San Diego.
Address: 1649 El Prado, San Diego, CA 92101
Hours: FRI-SUN 11AM-4PM
Quint One
View this post on Instagram
Many people forgot about Quint One, as it shut its doors for four years. However, the former Quint Gallery recently returned under the name Quint One. Located in La Jolla, this is an appointment-only gallery. As long as you plan in advance, it's easy to find a spot in your schedule for a private tour. Quint One reopened with a bang, thanks to its display of Gisela Colón's wall sculpture Rectangluoid (Gold Spectrum). This exhibit goes to show you what type of quality you can expect in the future.
Address: 7722 Girard Ave., La Jolla, CA 92037
Hours: TUES-SAT 11AM-5PM, Closed Sundays and Mondays
Lux Art Institute
View this post on Instagram
The Lux Art Institute is anything but a traditional art gallery or museum. Instead of exhibiting finished pieces, the Lux Art Institute provides a different type of experience. Artists take up residency at the venue and share their creative process with anyone and everyone who stops by. This provides the unique opportunity to see world-class artists at work. If you're an inspiring artist or simply want to connect with a professional on a deeper level, visit the Lux Art Institute in Encinitas.
Address: 1550 S. El Camino Real, Encinitas, CA 92024
Hours: THURS-SAT 2-5PM
Timken Museum of Art
View this post on Instagram
It's not a large museum – in fact, it's one of the smallest in the area – but the Timken Museum of Art is home to art created by Anne and Amy Putnam. The two sisters are well-known throughout the world for creating a variety of American and European paintings during the early 20th century. But that's not all there is to see. The museum is also home to a variety of paintings from the Italian Renaissance, dating as far back as the 18th century. Adding to the excitement of what you find inside the Timken Museum of Art, the building itself is just as unique. Designed by Frank Hope Jr., it's a great example of American modernist architecture.
Address: 1500 El Prado, San Diego, CA 92101
Hours:
SUN 12PM-4:30PM
TUES-SAT 10AM-4:30PM
CLOSED MONDAYS
Conclusion
What do you think about our list of the top art museums and galleries in San Diego? Do you agree with these choices, or would you add others to the list? From must see art spots in La Jolla to art museums in San Diego, spread your wings and take in anything and everything that piques your interest. You never know what you'll find!
About the author: Chris Bibey is a professional writer who loves creating travel, finance, and entertainment-related content. Connect with him on LinkedIn.