Best Attic Insulation Companies in San Diego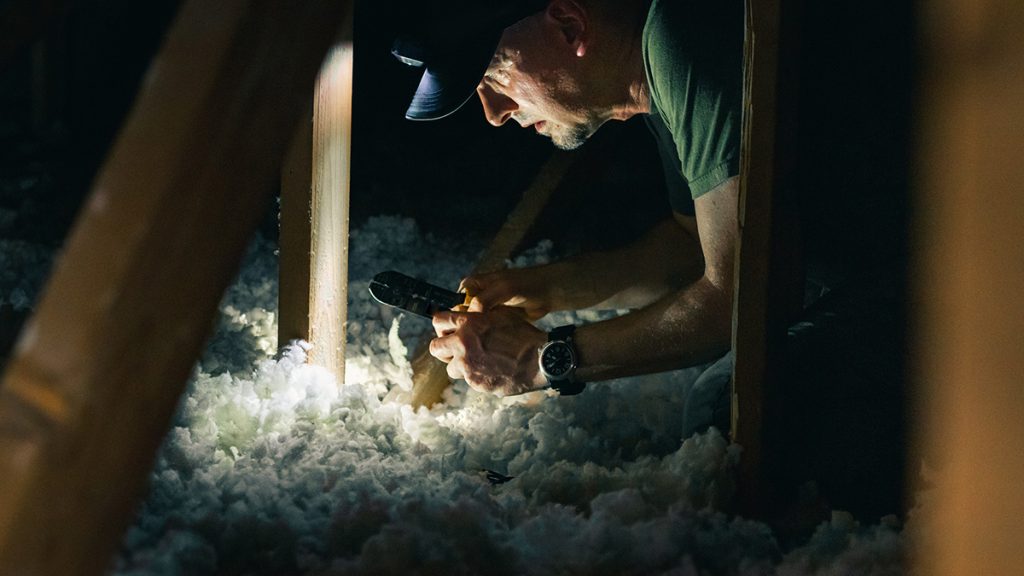 Attic insulation is a key component in keeping your home energy-efficient—even in places where it might not get so cold during the winter, such as Southern California. By filling in gaps throughout the attic structure, insulation helps block outside temperatures while keeping cool or warm air indoors. As a result, the layer of insulation will help keep your home's climate comfortable without overworking your air conditioning or heating system—a benefit that saves money and works to maintain eco-friendly energy usage.
With proper installation, insulation also can help deter pests from taking up residence in your attic, minimize noise, keep out air pollutants, as well as prevent condensation and structural water damage.
To help you enjoy these benefits, here's a quick guide to finding the best attic insulation in San Diego.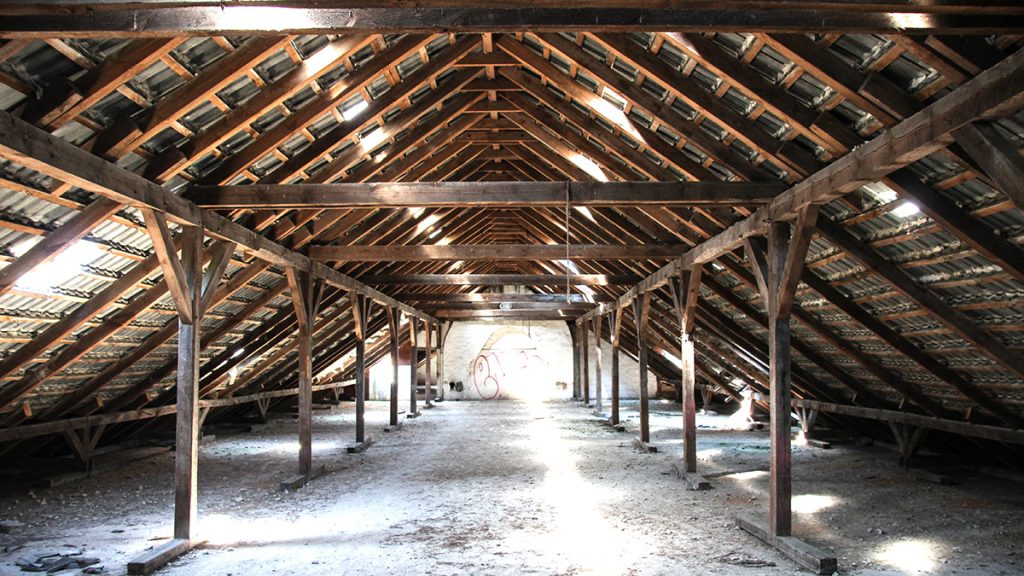 How to Choose an Attic Insulation Company
When choosing a San Diego insulation contractor, always work with one that is licensed, certified, and insured. These qualifications will ensure your professionals are following best industry practices and know-how to make recommendations for the specific needs of your home.
Once you meet those criteria, you'll want to narrow in on candidates that offer competitive rates, guarantees, availability, and convenience.
Rather than wasting time searching "insulation installation near me" on Google, use this selection of top attic contractors in San Diego.
Attic Insulation in La Jolla
Like many communities in Southern California, attic insulation in La Jolla is incredibly important when it comes to keeping out sea moisture and cooler ocean air in the winter. This pick for insulation installation can address these specific concerns, as well as provide additional services to boost your comfort.
Pure Air San Diego
When you're looking for a La Jolla attic insulation contractor that goes above and beyond, look to Pure Air San Diego.
Beyond installing the material, this team provides a full inspection to ensure no problem areas go unmissed. Before the installation, they will carefully remove old insulation, deep clean contaminants from the attic space, and install insulated recessed lighting fixtures to minimize air gaps even further.
In addition to providing attic cleaning in San Diego, this company's routine duct cleaning services go a long way in supporting superior indoor air quality.
Address: 5666 La Jolla Blvd, La Jolla, CA 92037
Phone: (858) 250-0965
Hours: Mon – Fri, 7:30 a.m. – 5 p.m.
Attic Insulation in North County Coastal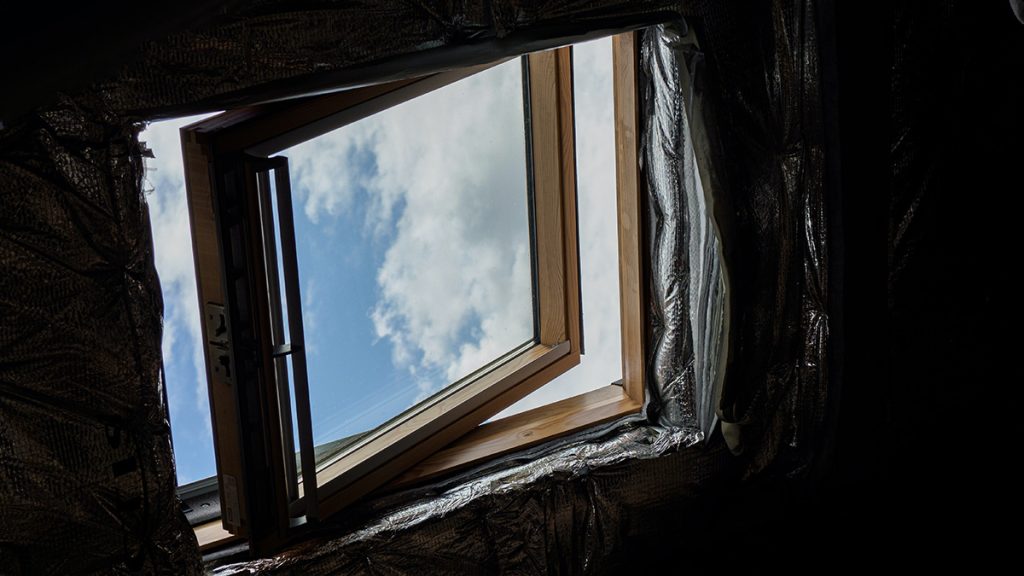 With one-third of San Diego County residents living in North County, it's easy to see why the area has such a high demand for home improvement services—including those for attic insulation. North County San Diego homeowners looking for insulation installation in coastal communities—such as Carlsbad, Oceanside, and Solana Beach—should start with these top contractors.
Attic Advisor
With complete insulation removal and installation services, this Carlsbad contractor is known for transforming these areas into clean and comfortable "extensions" of the home.
Dedicated to cutting customer expenses, Attic Advisor also offers many other services to improve energy use—such as insulation injection into walls, radiant barrier installation, air sealing, and air duct replacement.
Address: 1902 Wright Place, Ste 200, Carlsbad CA 92008
Phone: (619) 888-2310
Hours: Mon – Fri, 7 a.m. – 5 p.m.
Sat, 9 a.m. – 6 p.m.
Sun, 9 a.m. – 5 p.m.
Vista Insulation, Inc.
Vista Insulation is a top-tier contractor with a wide service area that includes coastal locales such as Carlsbad and Oceanside.
Going well beyond typical attic installations, this company can be considered a whole-home insulation provider. Specifically, this team is equipped to take on both commercial and residential projects that involve wall, attic, ceiling, garage, and basement insulation needs.
This company also works with a variety of materials—including fiberglass and spray foam—that allow customers to get the best option for their budgets.
Address: 2244 S Santa Fe Ave. H1, Vista, CA 92084
Phone: (760) 334-9223
Hours: Mon – Sat, 8 a.m. – 6 p.m.
Y&S Attic Insulation San Diego
From routine insulation updates to complete fixer-upper projects, Y&S Attic Insulation San Diego has received several rave reviews from satisfied homeowners in the Del Mar area and beyond.
Using high-quality materials and organic sanitation equipment, this contractor will carefully remove old insulation, clean the attic space (as well as ducts), and install energy-efficient solutions. If you don't have an attic, this team can also complete crawl space insulation projects with ease.
Address: 12702 Via Cortina Ste 103, Del Mar 92014
Phone: (619) 314-6877
Hours: Mon – Sun, 7 a.m. – 8 p.m.
Attic Insulation North County Inland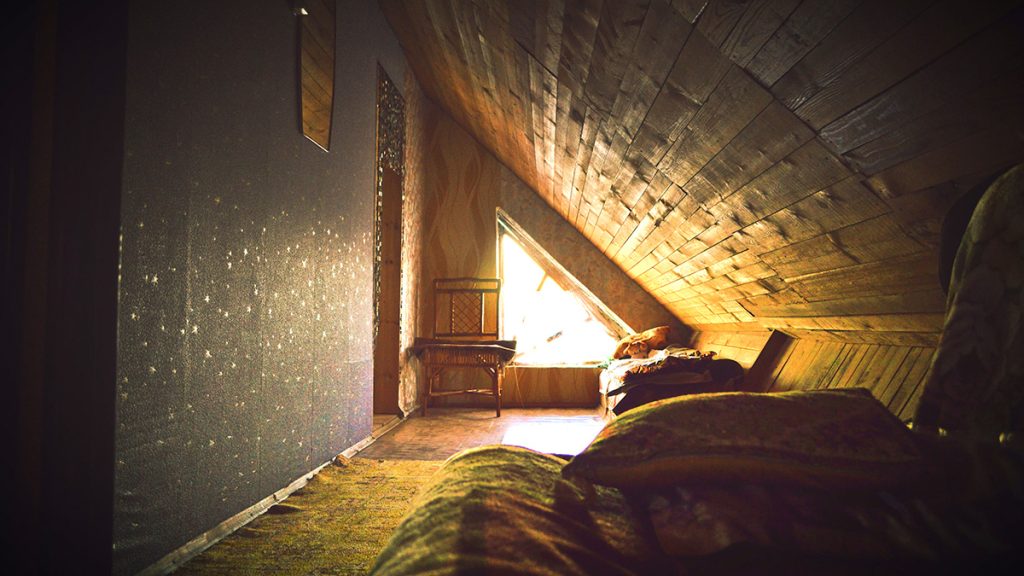 From Palomar Mountain to San Diego Zoo Safari Park, there's a lot of outdoors to explore in North County Inland. But when you're a homeowner in this area of prized landscapes, you'll still want to keep your indoors free of what's happening outside. Fortunately, the providers listed below can provide top-notch attic insulation in San Diego to create reliable barriers between your home and the environment.
Insulation San Marcos, Inc.
In some cases, San Diego insulation contractors may only specialize in one type of material. But with Insulation San Marcos, customers are afforded all the options. Specifically, this North County Inland insulation company offers blown-in, spray foam, and fiberglass installations, making it easy to find the right fit for your home and budget.
This team will also take on installations in basements and garages to make your entire household more energy efficient. Making its capabilities even more enticing, the company boasts a 5-star Google, offers free estimates, and has a wide service area.
Address: 564 E Barham Dr., San Marcos, CA 92078
Phone: (512) 790-7791
Hours: Mon – Sat, 8 a.m. – 6 p.m.
Guardian Roofs
When homeowners discover problems with attic insulation, they are sometimes bound to also find issues with the roof—such as structural problems or water damage. Fortunately, Guardian Roofs in San Marcos has the expertise to address both areas with confidence.
In addition to installing insulation to reduce energy bills, this general contractor in San Diego can repair and install a variety of commercial and residential roofing systems—including those with asphalt, cedar, tile, and slate shingles. And if you're selling a house in San Diego, this provider offers expert roof certification to give your property value a boost.
Address: 1101 W San Marcos Blvd., San Marcos, CA 92078
Phone: (619) 637-3101
Hours: Mon – Sat, 9 a.m. – 5 p.m.
Crawl Space and Attic Pro
Prevention is always a priority for the team at Crawl Space and Attic Pro. That's why, in addition to insulation removal and installation, this provider offers a variety of services to mitigate and prevent water damage. For example, their duct repair and replacement offerings can keep stormwater from damaging your home's foundation or seeping into the roof. Their other moisture control solutions include whole-home fan installation, crawl space drainage, and vapor barrier installation.
Address: 14781 Pomerado Rd. #151, Poway, CA 92064
Phone: (619) 541-8744
Hours: Mon – Fri, 8 a.m. – 5 p.m.
Attic Insulation in Central San Diego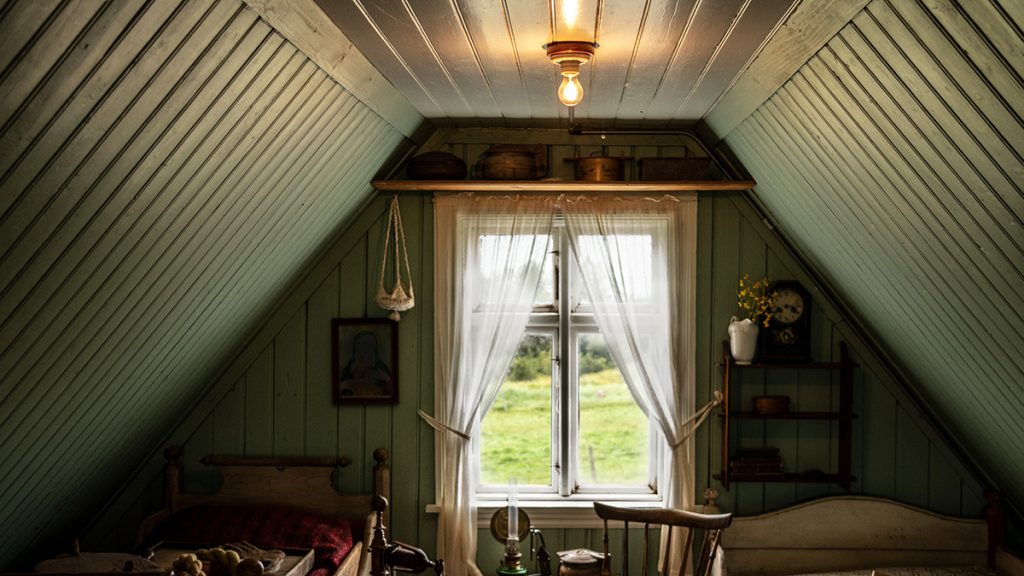 As the most populous region of San Diego County, central San Diego has a high demand for homeowner services. For this reason, finding convenient and trustworthy attic insulation in central San Diego can be challenging. Rather than putting off the project, here are a few top local contractors to choose from that offer flexible installation dates and competitive rates.
Miramar SD Insulation, Inc.
Just a quick look at the numerous 5-star reviews on Google reviews can give you an idea of what to expect from Miramar SD Insulation. Homeowners who have relied on the company for attic insulation removal in San Diego, as well as installation services, have said the company provides prompt service and reasonable rates. Others have also recognized that their upgrades make a noticeable difference in a home's temperature stability and comfort.
Address: 7950 Silverton Ave. Ste 110, San Diego, CA 92126
Phone: (619) 391-3037
Hours: Mon – Sat, 8 a.m. – 6 p.m.
MKM Insulation Contractor of San Diego, CA
If you've had bad experiences with contractors scuffing up your home, MKM Insulation Contractor of San Diego CA may provide greater peace of mind. Despite being a lesser-known provider in the area, this team is recognized for taking care to keep a clean work environment and protect existing structures.
Address: 7434 Salerno St., San Diego, CA 92111
Phone: (619) 413-9287
Hours: Mon – Fri, 7 a.m. – 10 p.m.
Sat, 8 a.m. – 10 p.m.
Sun, 7 a.m. – 9 p.m.
Insulation & Attic Contractors San Diego
Not sure if insulation is enough to optimize your home's energy usage and indoor temperature control? Insulation & Attic Contractors San Diego can help with their air sealing services.
Before insulation installation, these professionals will scope out air leakage points in your home's attic or crawlspace and repair them to further prevent energy loss. Combined with their insulation services, attic air sealing may be what you need to significantly reduce energy bills.
Address: 411 Camino del Rio S, San Diego, CA 92108
Phone: (619) 762-6111
Hours: Mon – Sun, 8 a.m. – 4:30 p.m.
Attic Insulation in East County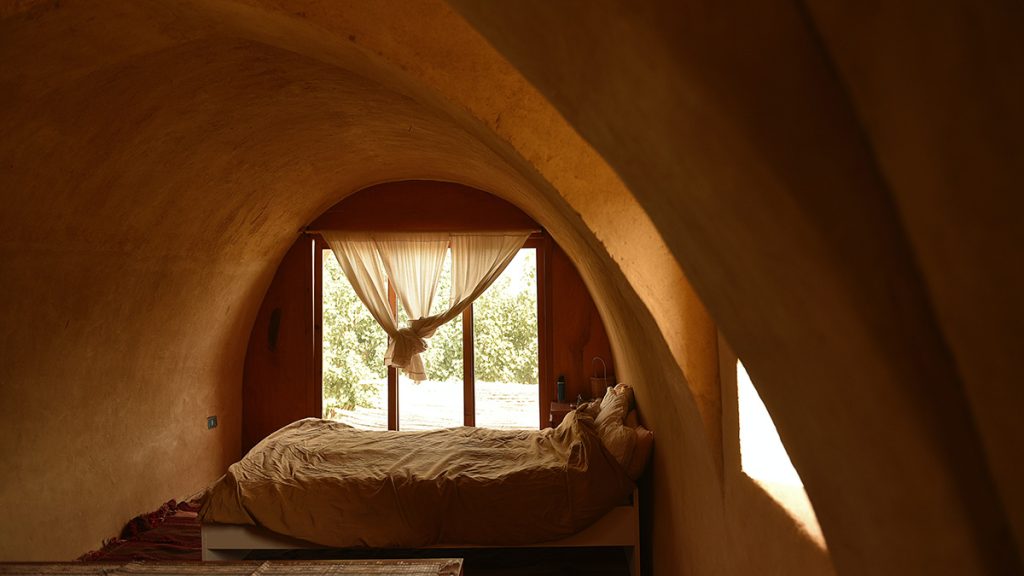 Consisting of several rural and incorporated communities, East County offers a unique blend of new and old. As such, those looking to settle in this quieter corner of San Diego can take their pick of historic and modern homes. But if you end up opting for an older home, you may find yourself in need of numerous energy upgrades—including attic insulation installation. These providers can help bring these types of properties up to speed.
Attic Construction
Reviews from East County homeowners celebrate this team for their advanced knowledge of attic insulation needs, as well as their prompt, affordable, and courteous approach. Whether you need rodent-proofing or attic cleaning in San Diego, these specialists have the tools and insight necessary to get the job done.
Best of all, they can get you started without any commitments thanks to their free estimate offering. If you need to research home loans in San Diego to cover the project, their one-year unconditional warranty can also give you extra peace of mind in making the investment.
Address: 4164 Cartagena Dr., San Diego, CA 92115
Phone: (858) 252-1540
Hours: Mon – Fri, 8 a.m. – 7 p.m.
Sat, 10 a.m – 4 p.m.
Sun, 10:30 a.m. – 4:30 p.m.
Pivotal Insulation La Mesa, Inc.
Rave reviews on Google recognize Pivotal Insulation La Mesa as a top resource for both new and remodeled homes. Offering blown-in, fiberglass, and spray foam insulation, these experts can outfit your property with the best material for its structural and environmental conditions. They also can provide wall insulation services to upgrade your entire home's efficiency.
Address: 4905 73rd St. Ste 32, La Mesa, CA 91942
Phone: (619) 612-0850
Hours: Mon – Sat, 7 a.m. – 7 p.m.
Jackson & Foster Heating & Air Conditioning
When a home has improper insulation, HVAC systems wear down faster because they have to work harder to keep a home at a proper temperature. Understanding this important relationship, Jackson & Foster Heating & Air Conditioning aims to address both matters with expertise.
In addition to their attic insulation installation services, this contractor offers a wide variety of repair and installation services to ensure homeowners enjoy optimal heating and cooling. They can also improve energy efficiency with their duct sealing, smart thermostat, and water heater services.
Address: 7574 University Ave., La Mesa, CA 91942
Phone: (619) 667-4328
Hours: Mon – Sun, Open 24 Hours
Custom Insulation El Cajon
If you're worried about getting your energy upgrades finished on time, Custom Insulation El Cajon may be the solution you need. Backed by numerous positive reviews on Google, this contractor is known for providing attic insulation in San Diego in a timely fashion. And while their team works fast, they are also recognized for being able to answer homeowner questions and keep prices affordable.
Address: 1217 Greenfield Dr., El Cajon, CA 92021
Phone: (619) 332-1013
Hours: Mon – Sat, 7 a.m. – 7 p.m.
Attic Insulation in South Bay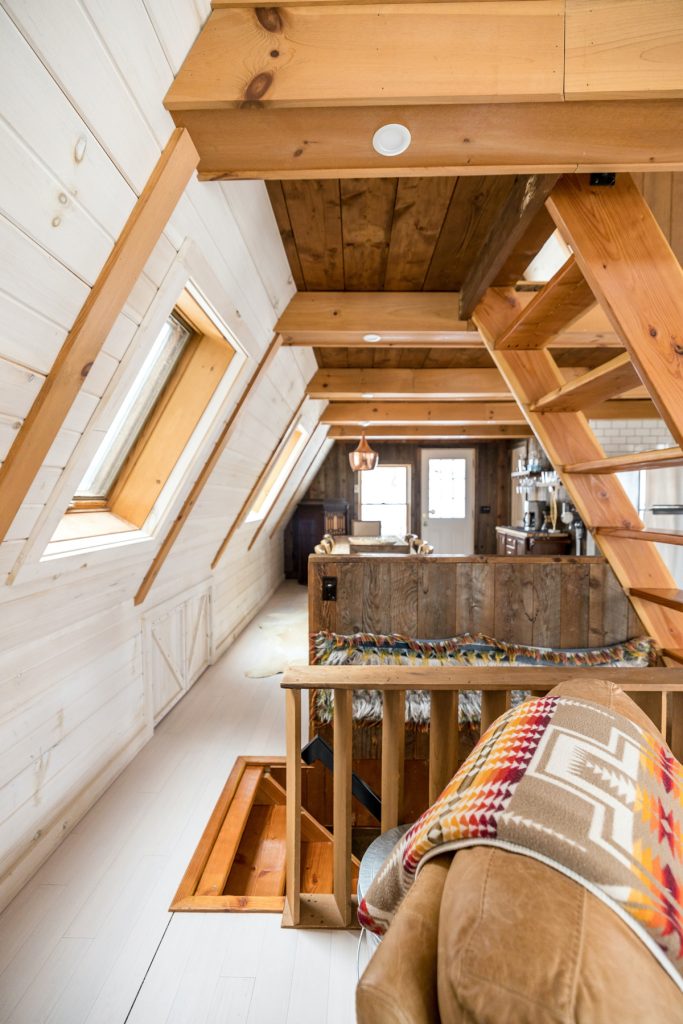 Positioned near the San Diego Bay, Bayshore Bike Path, San Diego National Wildlife Refuge, and Tijuana Estuary, the South Bay region is one defined by natural attractions. As a result, many locals have a deep appreciation for the environment and taking steps to protect it. If you're a South Bay homeowner invested in these SoCal wonders, hiring one of these contractors to upgrade your home's insulation is an effective way to reduce your carbon footprint—as well as shrink your energy bill.
Attic Heroes
Whatever shape your attic is in, the professionals at Attic Heroes can revitalize it. Offering affordable attic cleaning in San Diego, this contractor can clear out dust and other debris to help you make more use of the space. If any issues are uncovered during clean-up, this team can address them with their myriad of services—including insulation installation, rodent-proofing, air duct repair and replacement, and radiant barrier installation.
Address: 6051 Business Center Ct., San Diego, CA 92154
Phone: (619) 777-7021
Hours: Mon – Fri, 8 a.m. – 5 p.m.
Spring Valley Insulation Center
No project is too big or too small for Spring Valley Insulation Center. Backed by experienced specialists and top-tier equipment, this insulation contractor offers services for residential, commercial, and new-build jobs. Serving the South Bay area and beyond for more than 60 years, this OSHA-certified team has built a reputation on making high-quality insulation installation a priority.
Address: 3151 Bancroft Dr., Spring Valley, CA 91977
Phone: (619) 463-0266
Hours: Mon – Fri, 9 a.m. – 5 p.m.
Conclusion
Whether you've noticed that your energy bills are creeping up, detected mold in your attic, or encountered unwelcome pests that have taken up residence in your home, it's a good idea to have your attic insulation looked at by a professional. With plenty of options for attic insulation in San Diego, being proactive about your home's efficiency and structural protection is easy. But if you want to get the best deal, always get quotes from at least a few contractors so that you'll have a variety of rates, reviews, and availabilities to compare.