9 Essential Drinks You Need to Try for Happy Hour in La Jolla in September 2023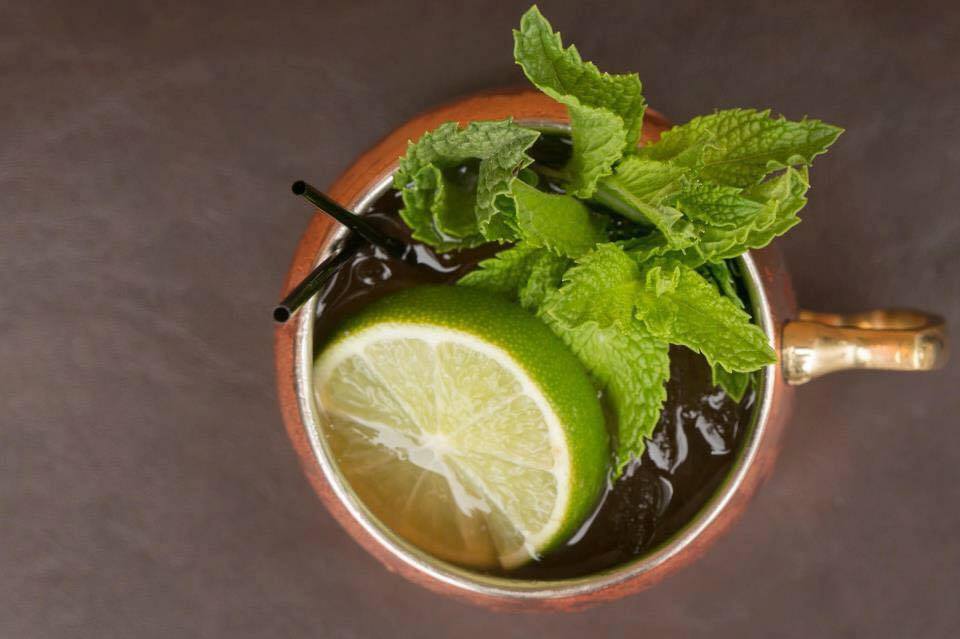 When La Jolla gives you beautiful sunsets, delicious restaurants, and a thrilling downtown what more could you ask for? Ah, of course, Happy Hour. La Jolla Happy Hour is the best time to sample drinks from some of the top restaurants in La Jolla.
Even though there are so many different restaurants in La Jolla, we narrowed it down to our top 9 choices which we think are the most deliciously exceptional at the best happy house price. From custom cocktails to classics with a twist, there's something for everyone on this happy hour roundup.
1. "Organic Moscow Mule" — Beaumont's Eatery
If you haven't tried a Moscow Mule, you're missing out. This delicious drink is one of Beaumont's Eatery's most popular drinks. The drink is made of Tru Organic Vodka, Ginger Beer, Angostura Bitters, and a lime.
The Moscow Mule is an enjoyable cold-copper mug experience that's a lot of fun. They're served in copper cups to keep the drink as cold as possible, so you can enjoy it for as long as possible.
Beaumont's Eatery. located in Bird Rock, is one of La Jolla's best restaurants for live music. Its fun party vibe and casual feel make it one of the top choices for La Jolla locals.
Happy Hour is from 11:30 am — 6:30 pm daily for drinks.
Full price Moscow Mules are $10.75 but for Happy Hour it's only $6.
2. "Cucumber Basil Smash" — Seasons 52
There's only one way to describe the Cucumber Basil Smash. Smashing. The drink is made of Prairie Organic Cucumber Vodka, White Cranberry Juice, Cucumber, Basil, and Lime.
It's a local favorite because it's light, refreshing drink that is light on calories.
Seasons 52 is a great spot for happy hour after a long day of shopping at UTC mall. They have seasonally inspired menus featuring ingredients at their peak of freshness. They use rustic cooking techniques like brick oven roasting and open-fire grilling that bring out natural flavors. All in all, it's a great atmosphere and high-quality food and of course, excellent drinks.
Happy Hour is M-F 4-6:30 PM.
Cucumber Basil Smash is normally $10.50 but for Happy Hour this Specialty Cocktail is $8.
Best Happy Hour Spots in La Jolla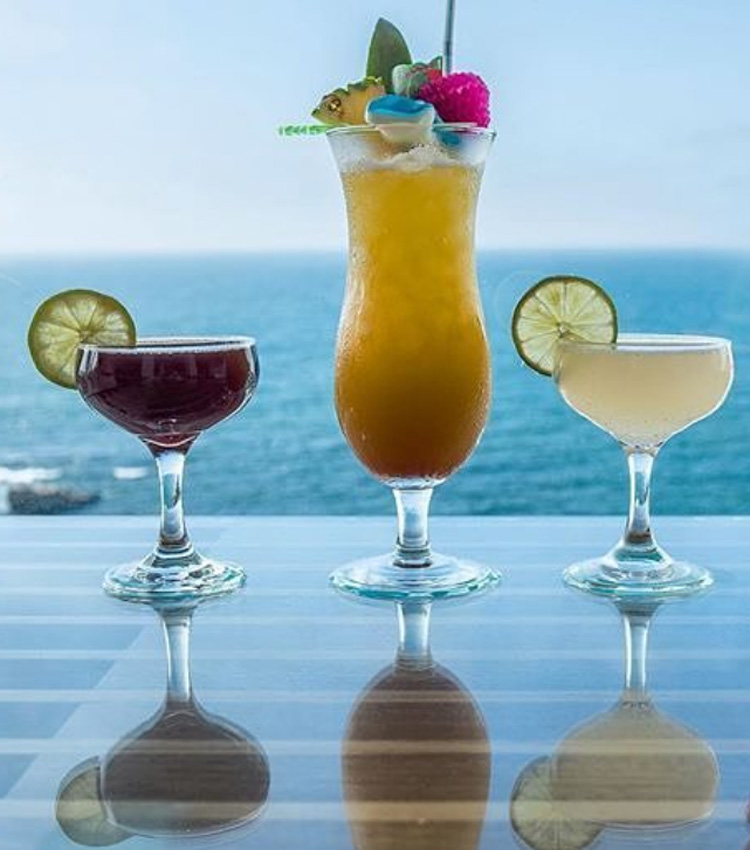 3. "Southside" — George's At The Cove
This is one of their most refreshing cocktails! The Southside includes Plymouth Gin, lemon, mint, and cane sugar. It's minty, refreshing and citrusy — perfect after a long day in the office or just to quench your thirst among friends.
Happy Hour is hosted in their mid-level bar, George's Level2. They are also launching a brand-new Late Night happy hour, which will be Thurs-Sat from 9pm-midnight and feature $10 specialty cocktails and discounted small bites.
George's at the Cove is a renowned three-level dining destination located in the heart of La Jolla overlooking the Pacific Ocean and northern coastline. Cocktails are made with in-house ingredients and hand cut ice. There are recipes and twists on classic drinks along with unique punches, sours, coolers and more.
George's At The Cove Happy Hour is M-F 3:30 to 6:30 pm. All Happy Hour Cocktails are $8.
4. "Heart Opener" — The Hake
The Heart Opener is heart wrenchingly good. It's the Hake's tastiest drink made up of Avua Cachaca, Luxardo, Pistachio Falernum.
The Hake Restaurant uses a seasonal farm-to-table approach focusing on fresh seafood and an upscale casual bistro atmosphere. It offers a unique global-inspired menu created by Chefs Federico Rigoletti and Roberto Craig of Mexico City's Puntarena Restaurant fame.
The bar offers Craft and classic cocktails, local beers on tap, a fine collection of single malt whiskeys and a large selection of Mezcal. A carefully selected wine list with over 30 wines by the glass, reflects our passion in the glass as well as on the plate.
Happy Hour is every day 5-7 PM.
Signature Cocktails are $8.
5. Rosa — We Olive Wine and Bar
Don't whine, just wine. The Rosa showcases aromas of crushed raspberries and watermelon. The pale salmon coloring of this classic Provencal style wine is made from 100% Grenache.
Debuting in early 2011, We Olive La Jolla was the first We Olive to expand beyond premium California Olive Oils and feature an ocean-view Wine Bar, showcasing small-production California wines, local craft beer, and a menu of olive oil inspired small plates.
Happy Hour specials are from 3:30 to 6:30 M-F where beers are $2 off and wine is $3 off except on Wednesdays. On Wine Wednesdays, all wine glasses are half off from 3:30 to 6:30 pm.
Their other Happy Hour specials include Sunday Funday where wine bottles are $7 off.
6. Sangria — Herringbone
Sweet and fruity, Herringbone's Sangria is delicious. The Sangria is made of Red wine, raspberries, cinnamon sticks, pomegranate, and lime.
Located in the coastal community of La Jolla, Herringbone is a restaurant brand conceptualized by Top Chef alum Chef Brian Malarkey. Herringbone features "Fish Meats Field" coastal cuisine with an emphasis on line-caught seafood and high-quality meats.
Happy Hour is 4-6 pm daily & all night Mondays. Bonus Tip: Oyster Hour $ Oysters daily from 4-6pm.
Sangria's are $6.
7. "Maya Jungle Cruise" — Leña Craft Mexican
If you like exotic alcohol, this is the drink for you. It's made of Tequila Exotico, Xtabentum, Amaro Nonino, fresh pineapple, fresh lime, banana demerara, and pomegranate molasses.
Lena Craft Mexican is a gastropub, located in the heart of La Jolla, CA. Local's love the authentic flavors and good vibe that Lena gives.
Happy Hour is M-F 3-6 PM.
All Margarita's are $6 and beers are $1 off.
8. "My First Time" — Wheat and Water
Everybody's scared the first time they do anything. Drink creator Ashley Moore says "My First Time" is a fun play on the phrase. It's a handcrafted drink made with jalapeno-infused Rancho Alegre Tequila, St. Germain, Yellow Chartreuse, lemon, grapefruit bitters, and salt.
Wheat & Water specializes in wood-fired pizza, shared plates, healthy salads and charcuterie. Featuring a variety of beer from local and national breweries, wines ranging from California and Europe and a cocktail list of originals and our favorite classics.
Happy Hour is M-F 8PM to Close.
All cocktails are $7.
9. Duke's Mai Tai — Duke's La Jolla
Anyone who's been to Duke's knows that this is one of their best drinks. The Mai Tai is made with Pineapple Passion Orange Guava and La Lahaina Rum.
Overlooking the La Jolla Cove, Duke's serves genuine, friendly hospitality with contemporary interpretations of traditional island plates. As a tribute to Hawaii and Southern California beach lifestyles, Duke's celebrates family, views and the spirit of aloha. We welcome our guests to become a part of our 'ohana.
Duke's Aloha Hours happen daily from 3-6 PM.
All cocktails are $8 during Aloha Hours.
BONUS ROUND: Sometimes the Best Cocktail is the One You Make at Home
Let's face it–sometimes you want a good cocktail without leaving the house. Unfortunately, not everyone has the time, patience, pantry furnishings, or bar paraphernalia to make recipes straight out of Mr. Boston Official Bartender's Guide. Lucky for you, the cocktail industry has been working on it. Our editors voted this ready mixed mojito cocktail as their favorite, but brands like DRNXMYTH are making it easy to enjoy classic margaritas, whiskey sours, Mai Tais, rum punches, and all manner of beloved cocktails into the comfort of home.