Blacks Beach: A Photographer's Wonderland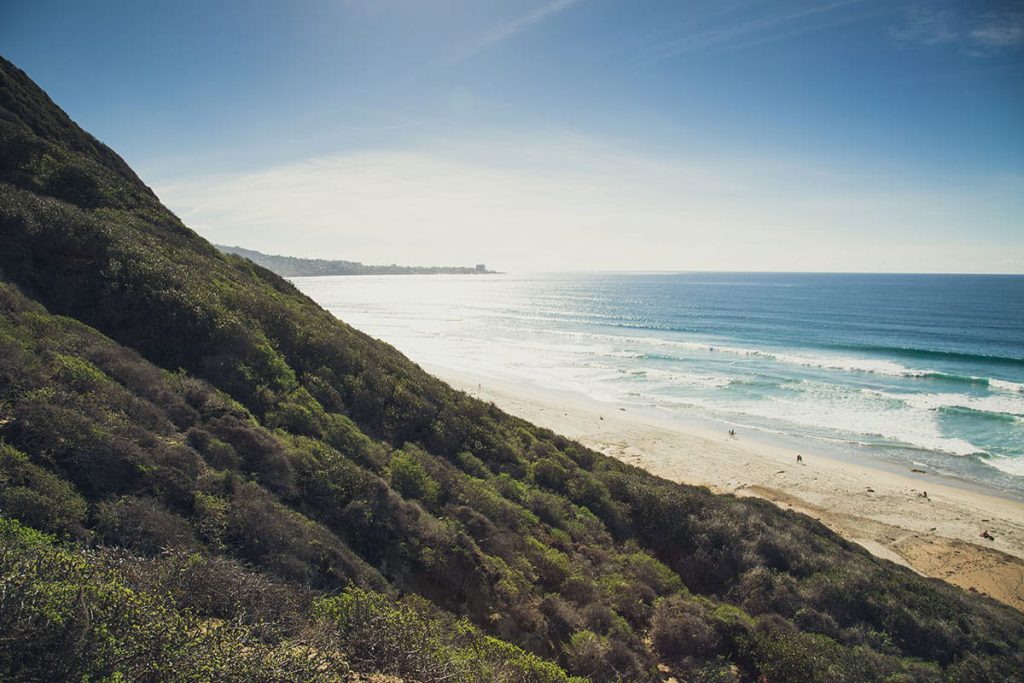 Blacks Beach is one of the most picturesque (if not most difficult to get to) beach in La Jolla; with jagged cliffs, a long stretch of white sand, and colorful paragliders dotting the sky, there really isn't any other place like it. Long known for its impressive surf break and most famous for allowing nudity, Blacks Beach has been a cultish local favorite for decades. The pathways down — there are several — are tricky, steep, and not for the faint of heart; the indelible Ho Chi Minh Trail is especially known for its treacherous and muddy terrain. On top of all that, it's an awesome place to catch the sunset.
While the northern part of Blacks Beach is clothing optional, the southern part of it is utilized by surfers and swimmers; and makes for some great amateur photography!
The Views:
The Sunsets:
The Surfers
View this post on Instagram
View this post on Instagram
The Trails:
There's nothing quite like the sand-colored cliffs at Blacks Beach.
View this post on Instagram
The Paragliders:
Paragliders can almost always be seen flying high above the cliffs at Blacks Beach. They come directly south from the Torrey Pines Gliderport, and the color contrast really makes for some beautiful photos!
The Cliffs
View this post on Instagram
The Mushroom House
Fun Fact: The elusive and famed "Mushroom House" is located on the southern portion of Blacks Beach! Built in 1968, it was originally called the Pavilion and could be accessed from the cliffs above via a nearly vertical tramway running almost 300 feet down the cliff. It was used as a guest house and was designed by architect Dal Nagle to withstand naturally occurring rock slides, earthquakes, and waves. It offers an 180-degree view from Torrey Pines State Park to La Jolla.
Although Blacks Beach is one of the most photogenic, there are plenty of other gorgeous La Jolla beaches! What's your favorite La Jolla Beach in California? Share with us on Facebook!