Can I Fly With Weed From California to Arizona?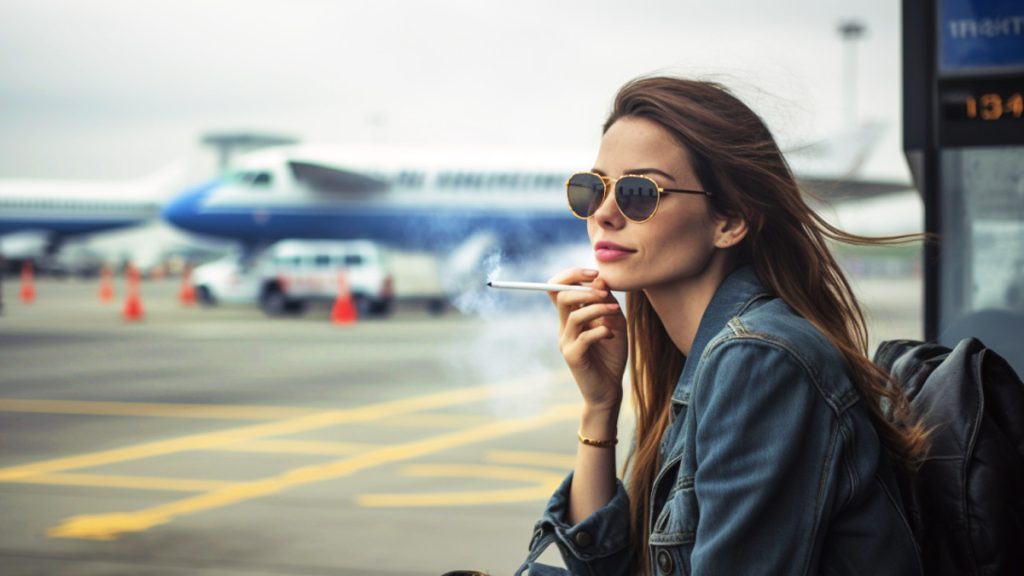 This post is part of our Best Dispensaries in Arizona series, brought to you by Cannabist.
Arizona is known for its strikingly beautiful scenery, iconic desert landscapes, rare cactus, fascinating history, and extensive geologic wonders. People flock from all over the world to experience the beauty held here, deep within destinations such as the Grand Canyon, Antelope Canyon, Horseshoe Bend, Sedona, Havasu, and beyond.

Arizona has also become a haven to help passionately curious souls tap into spirituality and learn about their ancestry. This occasionally comes with exploring mind opening substances, such as weed or even hallucinogens, often at the top of a picturesque backdrop in total peace and quiet. Then there are those folks who merely want to reward themselves with a joint post-hike, after an arduous incline under the sun.
Weed regulations, however, vary state to state. If you are an out-of-towner, hoping to explore all that Arizona has to offer–and hoping to bring some bud you scored from out of state to assist you with elevating your experience–this article is for you.
So let's get down to business and tackle the highly Google-searched question–Can I Fly with Weed from California to Arizona?
Can I Fly With Weed from California to Arizona?
Whether you are a Californian and accustomed to weed being legal, or you are from Arizona and want to bring weed back into your home state that you purchased legally in California, there are some regulations you ought to know.
Before planning to fly back with a score from the dispensary, understand that traveling with marijuana across state lines has restrictions, and importing cannabis into Arizona from out of state is illegal. In any state where weed is currently legal–including California and Colorado–you are still not able to transport it across state lines. Even if you have an Arizona medical marijuana card, unfortunately the rules still apply. Bottom line: you cannot bring marijuana from another state where you can legally purchase it.
Consequences of Transporting Cannabis Across State Lines
Under ARS 13-3405(a)(4), you could be convicted of a federal crime if you attempt to fly by air with weed from California to Arizona. Getting caught doing so is considered a class 2 felony, meaning there are severe consequences. Should you brave the waters and bring weed with you on the plane, TSA has the permission to confiscate it, have you throw it away, fine you, or worse–you might get sent to prison for breaking the law.
Seems extreme, but a class 2 felony is nothing to joke around about. Matter of fact, a class 2 felony is punishable by 3 to 35 years in prison in Arizona, depending on the defendant's past criminal history. Cannabis infused products also fall under the category of the no-fly list. CBD oil and THC infused edibles remain prohibited under federal law. Before you fly, we encourage you to check the TSA website for more details. 
Flying with weed from California to Arizona is a risky business! Save yourself the stress and just add pit stopping at a dispensary to your itinerary once you arrive. That said, understanding how much marijuana you can legally possess in Arizona is equally as important as understanding weed regulations and air travel. Any more than 2.5 oz to less than 2 lbs of cannabis is considered a felony, and punishable by 6 months to 1.5 years in prison, and a max fine of $150,000.
Where to Buy the Best Cannabis in Tempe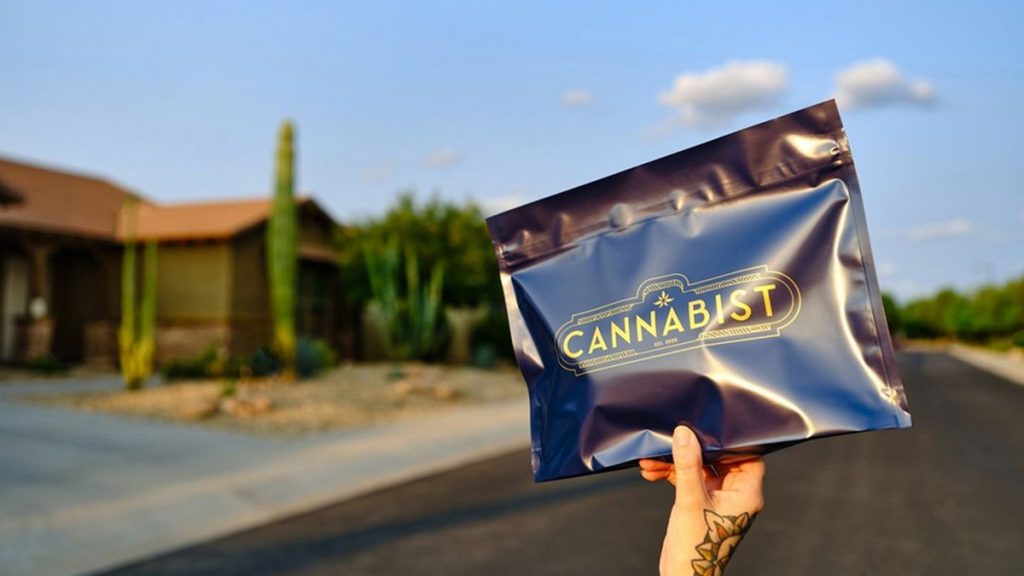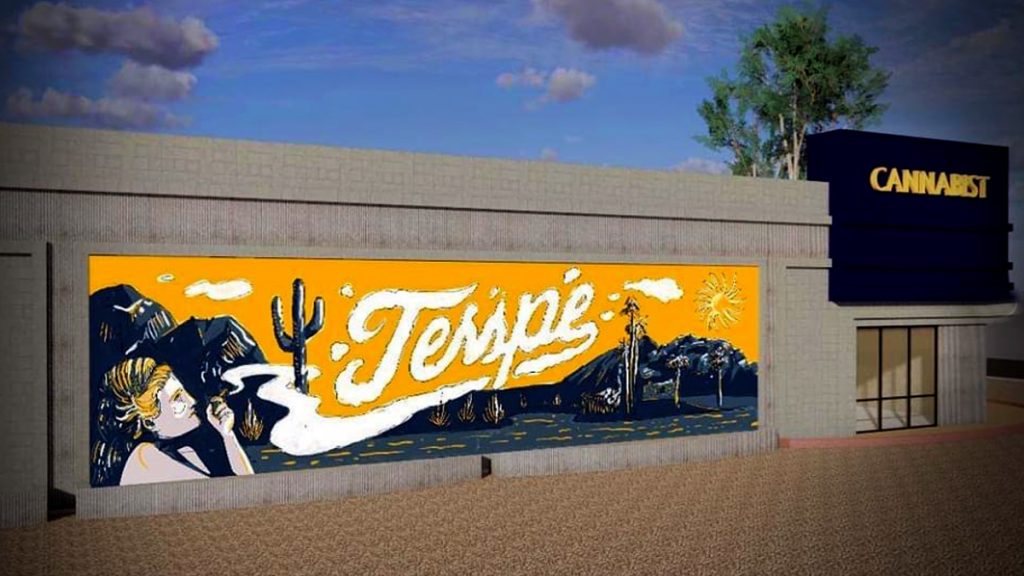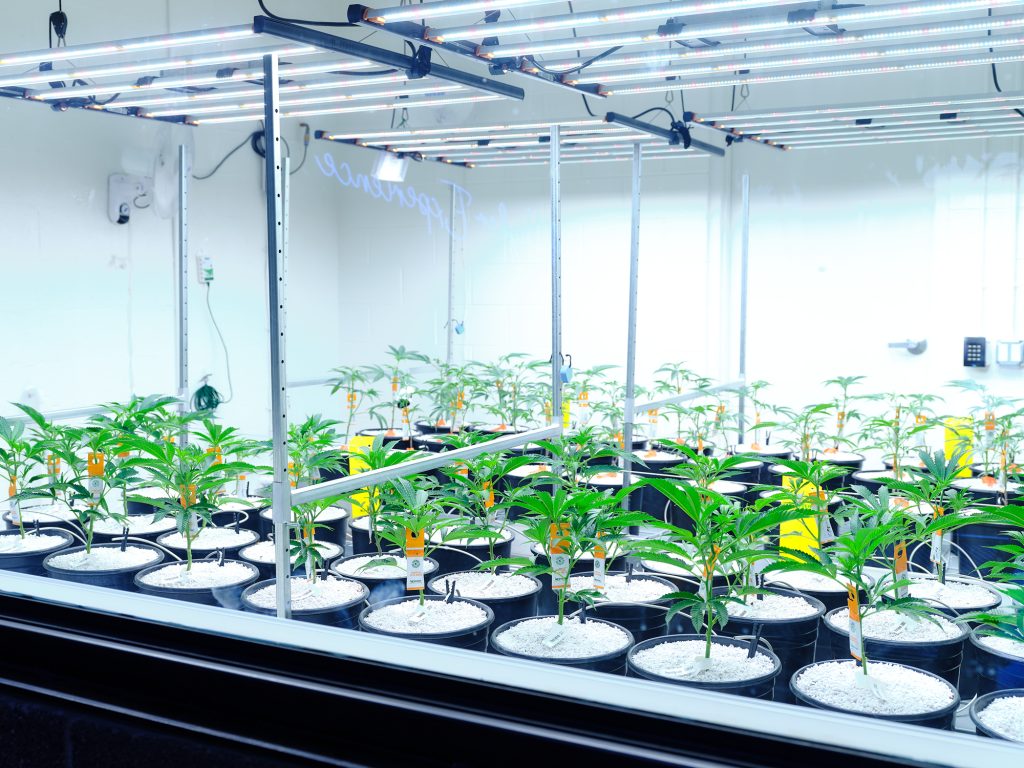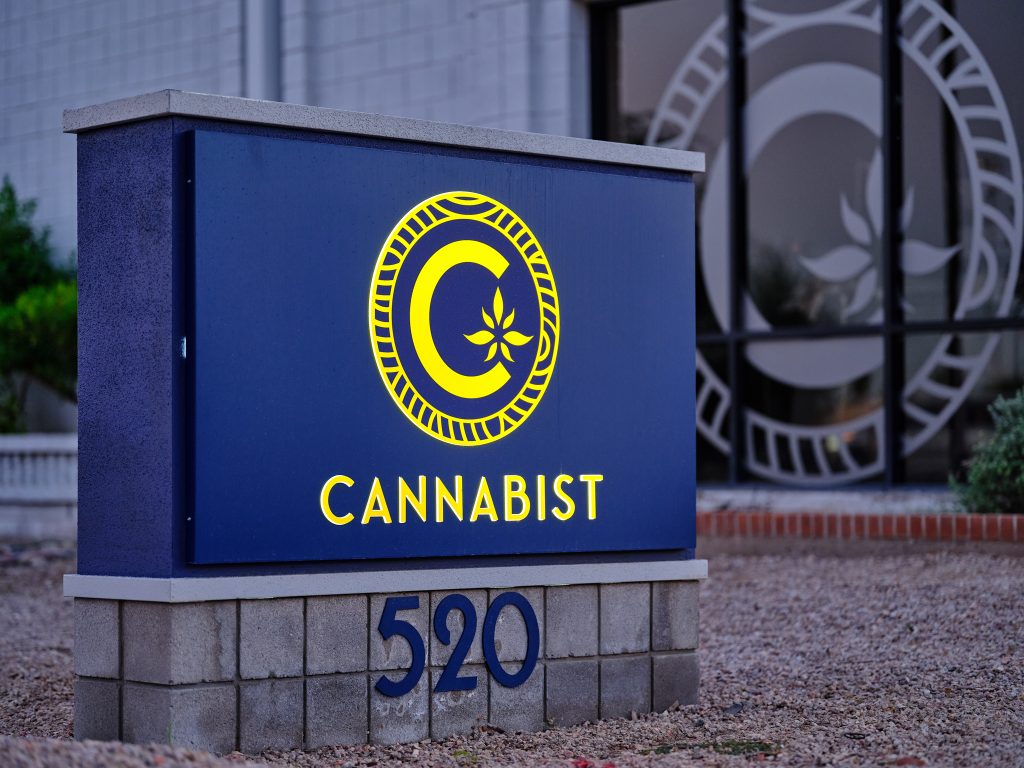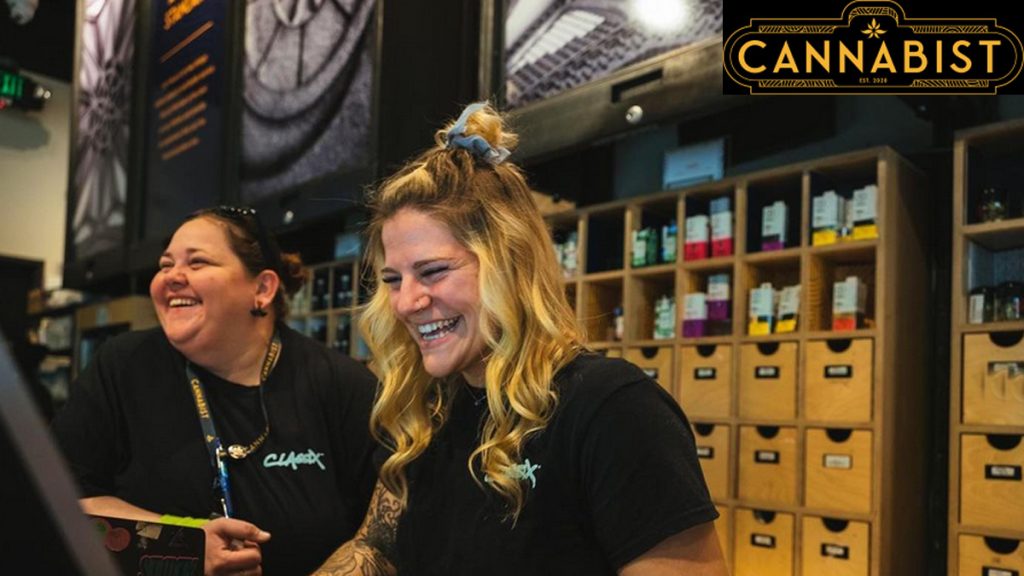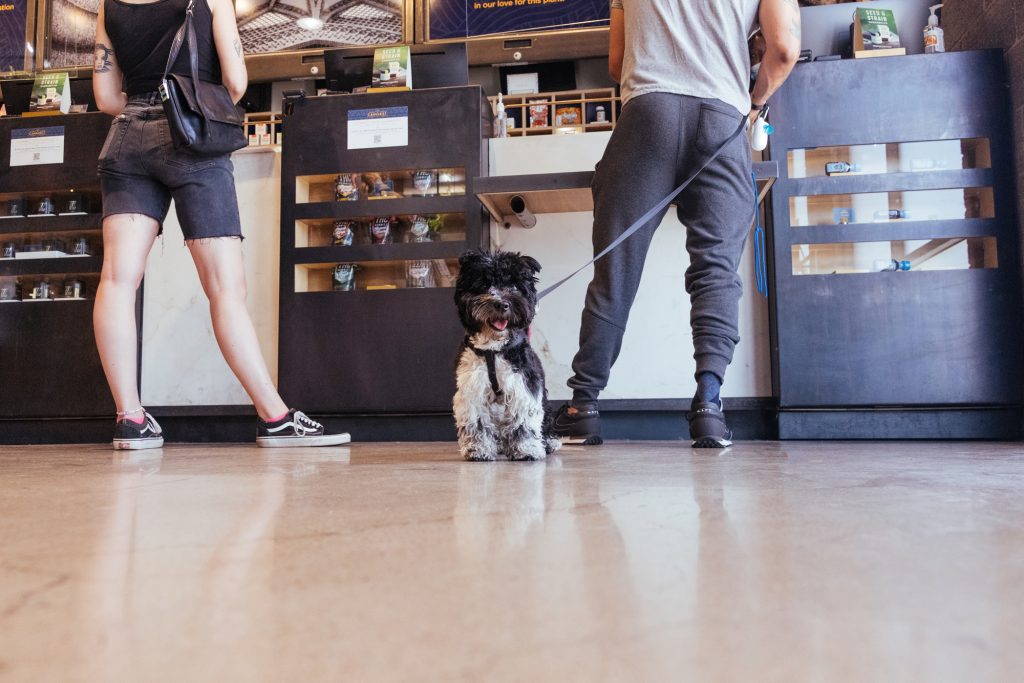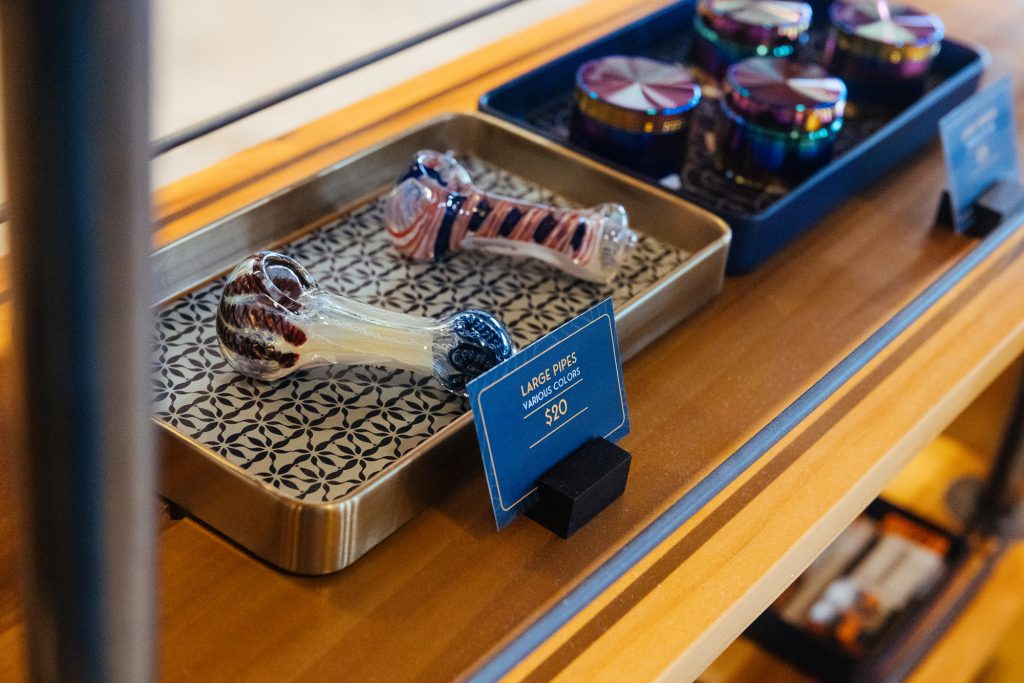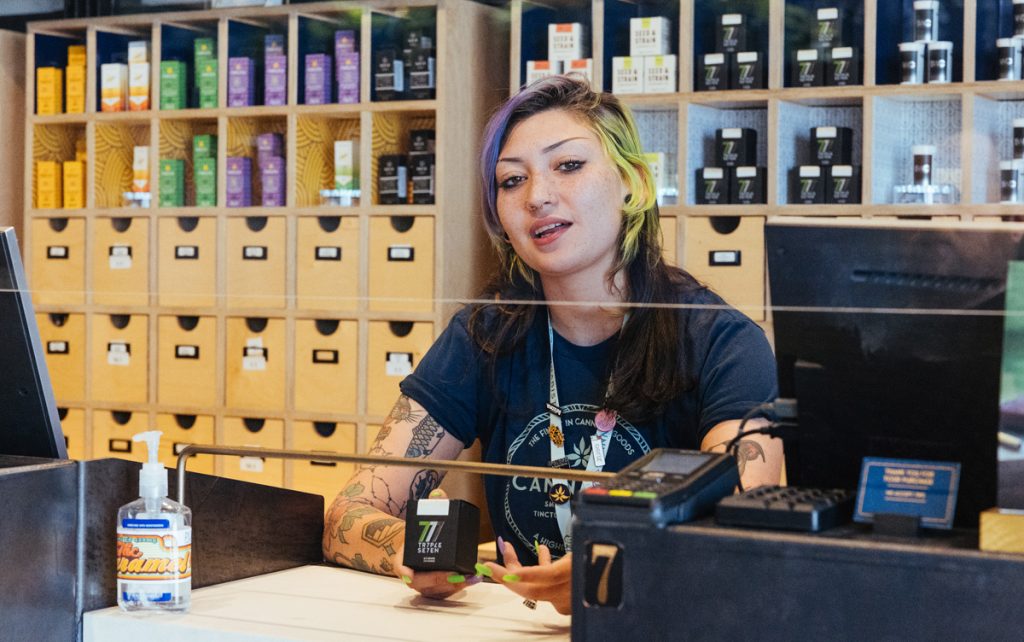 Now that we've explained all there is to know about flying with weed from California to Arizona, we must let you in on our best kept secret–a not-so-hidden gem where you can find everything and then some in the realm of cannabis– Cannabist Tempe.
Whether you're visiting from out of state or a local to Tempe, Cannabist Tempe is a dispensary that you won't want to miss. They have loads of pre-rolls, vape cartridges, edibles for all kinds of occasions, rare strains of bud, and a sleek storefront that will only add to the pleasantries you experience while in Arizona. Cannabist has other locations in California, but if you want to avoid penalties and potential jail time, you're better off consuming any weed product you purchased in California before heading to the airport, and purchasing new product once you've reached your destination. It's not worth the risk, and you have access to the same deals, discounts, and products in the lovely little Tempe brick and mortar.
We hope these insights will help guide your decision-making when it comes to traveling with weed. It's always better to be safe than sorry if you want to keep experiencing nature's splendor and avoid time behind bars!
Thank you for reading, and happy exploring 🙂