Weed Conventions in Arizona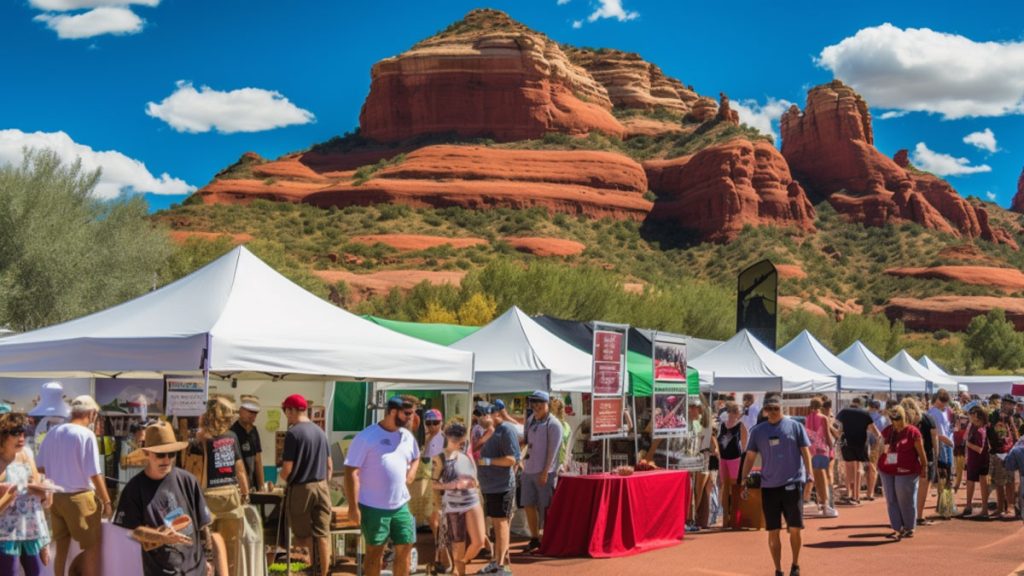 This post is part of our Best Dispensaries in Arizona series, brought to you by Cannabist Tempe and SWC Arizona
If you're on the lookout for weed conventions in Arizona, you've come to the right place. We're here to introduce you to some of the best events and expos for cannabis enthusiasts in AZ. Get ready to meet like-minded folks, peruse new paraphernalia, and find out what's new in the world of weed.

Table of Contents
MITA Arizona Cannabis Business Networking Events
If you're a professional in the cannabis industry, it's helpful (and fun) to connect with others who work with weed for a living. If you're a cultivator, grower, weed entrepreneur, facility agent cardholder, or the owner of a medical or recreational cannabis dispensary, MITA Arizona's Cannabis Business Networking events are for you.
At a MITA Arizona Cannabis Business Networking event, you can enjoy open networking with the AZ cannabis community, making valuable connections that can grow your business and open the door to potential partnerships.
MITA Arizona networking events also include a one-of-a-kind fireside chat with the state's industry leaders, as well as voices from across the US. You'll also find plenty of vendors to chat with and purchase from.
As far as weed conventions in Arizona go, this is one you won't want to miss — especially if you're an industry professional. However, the networking events are open to anyone over 21, including hobbyists.
Errl Camp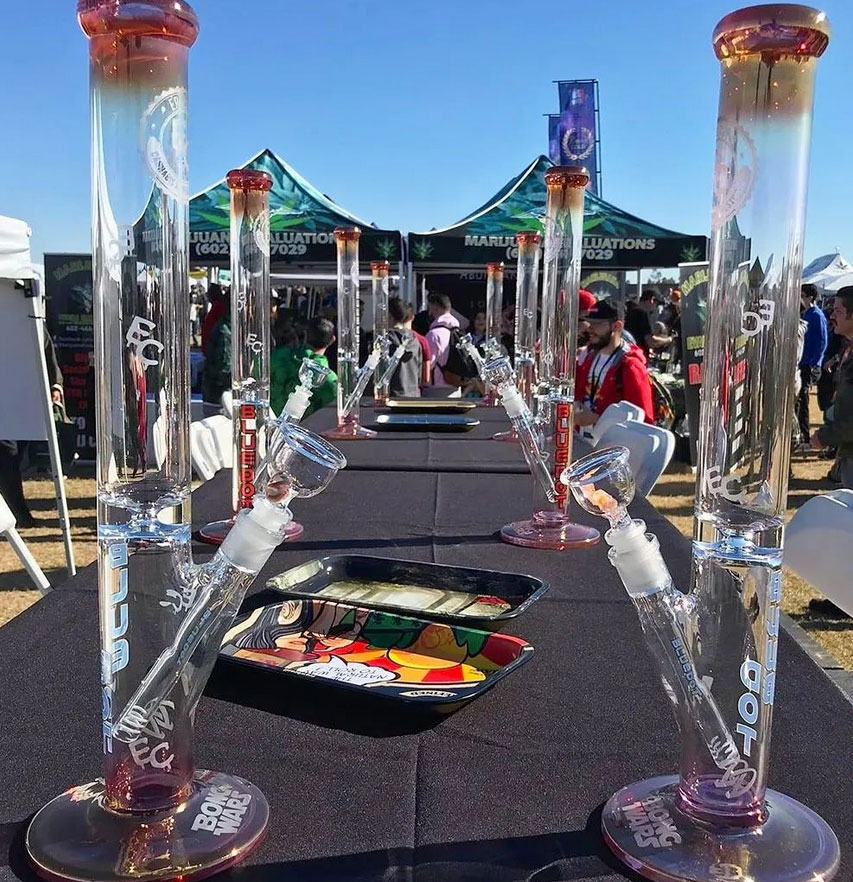 This unique weed convention in Arizona blends a one-of-a-kind camping experience with lots of cannabis appreciation. Located at Camp Verde, Arizona, this "medicated camping festival" features free camping spaces, as well as limited VIP camping spots. You'll be situated along the Verde River, giving you access to fishing, canoes, and much more.
There's more to Errl Camp, too — live music at the festival's main stage, as well as at each of the campsites. All the while, you'll be free to explore Camp Verde's 72 acres, which will be packed with vendors, animals, recreational activities, and more.
Errl Camp is setting up to be an absolute blast that you won't want to miss. The event last took place in 2019 and is finally back after COVID, so there's no time like now to sign up! You might even catch some of the staff of Prescott's own SWC Arizona there.
Address: Jack Pot Ranch, 2025 W Reservation Loop Rd, Camp Verde, AZ 86322
More information: Errl Camp

Errl Cup
Next up, we have another Errl event: the Errl Cup, a bi-annual cannabis awards event. Located in Mesa, Arizona, the Errl Cup gives growers a chance to showcase their weed and have it professionally judged for a series of prestigious awards. Admission is free, and the event is packed with vendors, making this another weed convention in Arizona that you can't miss!
Errl Cup got its start back in 2015 and has a unique mission — promoting the best possible Cannabis and getting that weed plenty of exposure across the state of Arizona. In addition to hosting its two yearly competitions, Errl Cup is also the sponsor of Errl Camp and a major player in AZ's robust cannabis community.
Address: 1901 N Alma School Rd, Mesa, AZ 85201
More information: The Errl Cup
Cannaval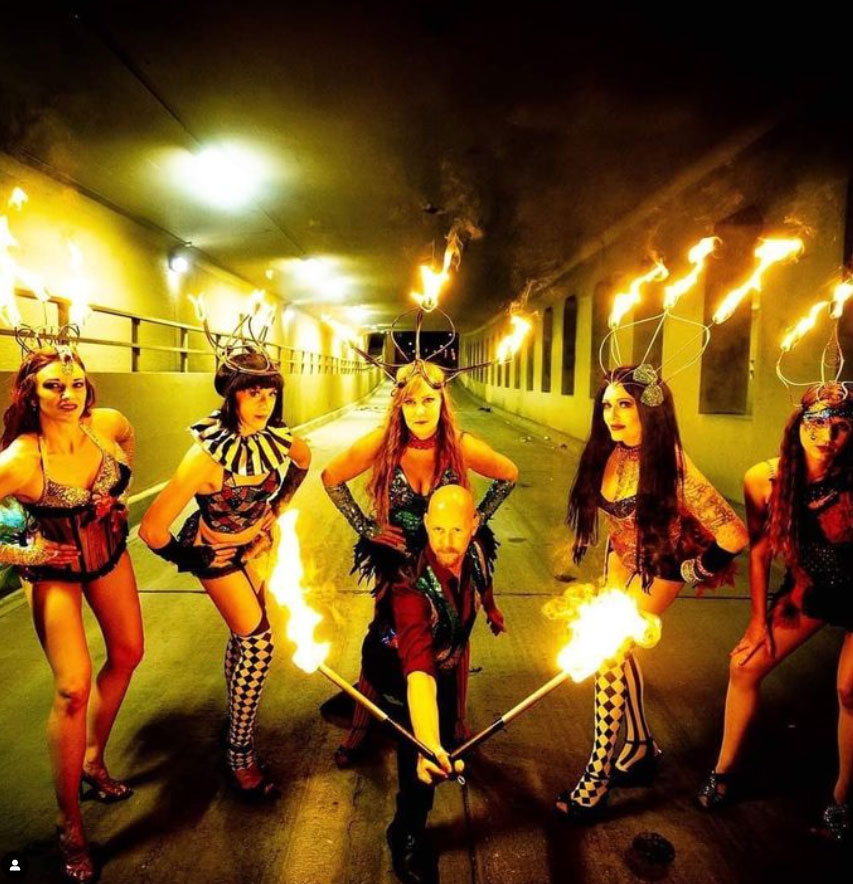 Cannaval 2023 already happened, but it's an event worth knowing about if you love music festivals, cannabis, and good times. The February 2023 iteration of this festival took place at the Phoenix Events and Entertainment Complex and included eight live bands, five full bars, 15 food trucks, and even multiple VIP areas with access to the main stage.
That's not all, though; Cannaval also includes a multi-acre expo lounge, where attendees can explore the latest and greatest offerings from cannabis companies across Arizona. It's a perfect opportunity to enjoy lots of live music, delicious food and drinks, and high-quality cannabis all in one place.
Future dates for Cannaval haven't been announced yet, but we're counting on this renowned event to come back around in early 2024.
Explore AZ's Cannabis Scene
Arizona is a hotspot for weed enthusiasts, and it's easy to see why: the culture is supportive, the cannabis is high-quality, and there are plenty of weed conferences and events to enjoy throughout the year. Whether you want to network with other industry professionals, try new gear and new cannabis, or have the time of your life listening to live music, there's a weed conference in Arizona for you.
So, we're calling all local weed-lovers and out-of-towners to take part in this year's cannabis events. Get out here and explore all that the AZ weed scene has to offer!